A career as a YouTuber is very rewarding. Once you become an authority in your selected niche, your earning potential becomes limitless. YouTubers are one of the most successful content creators in the world.
Nigerian YouTubers are not left out in this rewarding pathway. A lot of Nigerian YouTubers have attained success and popularity on the platform making them earn huge sums of money.
In this post, we'll be looking at the richest YouTubers in Nigeria. This post will be super fun, so we urge you to read it to the end.
Table of Contents
CAN I EARN A LIVING THROUGH YOUTUBE?
Yes! You can earn a living through youtube! YouTubing is now a profession. There are lots of YouTubers who dedicate hours to making YouTube videos. A YouTuber with 36,000 subscribers may expect to make an average of $1,600 each month.
The fact that a YouTuber is their boss and typically runs a channel about a subject they are passionate about makes this fantastic. The money can be enormous for a YouTuber who can amass millions of subscribers and views per video.
HOW TO MAKE MONEY ON YOUTUBE
1. Join The YouTube Partner Program
Ads are most often the first source of income you investigate. Joining the YouTube Partner Program and setting up monetization is a crucial step if you want to make money on YouTube without making videos or as a content provider.
You must agree to abide by all of YouTube's monetization guidelines and reside in a region or nation that offers the YouTube Partner Program. When you get 1,000 members and 4,000 view hours over a year, you can then apply for monetization.
2. Sell Products
You may generate money with your YouTube channel by selling a variety of goods. T-shirts, coffee cups, tote bags, snapbacks, you name it—merchandising has advantages beyond the money.
You Might Also Like: Quality Best Cameras For YouTube Videos
3. Crowdfund Your Next Creative Project
Crowdfunding is a good way to make something happen when just a lack of money prevents an idea from being put into action.
If your idea is interesting enough, you can ask your audience and the crowdfunding community for financial support, whether you need assistance with bettering your equipment, employing actors, or paying for other production expenditures.
4. License Your Content To The Media 
You can sell the rights to your content if you have a chance to make a popular, viral video, like an amusing one starring your dog. If your videos go viral, TV news organizations, morning shows, internet news websites, and other creators might contact you about using them.
5. Work With Brands As An Influencer
With their normally high advertising expenditures, brands are investing more and more in influencer marketing and sponsorships, paying influencers who have already earned the devotion of their audiences. If you can strike the appropriate deals, this offers you as a developer a tremendous chance.
6. Become an affiliate marketer
Affiliate marketing is the practice of advertising a good or service produced by another company in exchange for a commission. You can promote brands as an affiliate marketer and use product placements, testimonials, or other forms of content. You must, however, make the viewers of your videos aware of the partnerships.
RICHEST YOUTUBERS IN NIGERIA
These lists are not in any particular order and number of subscribers are subject to change as they grow more higher, we would try as much to keep the list as updated as possible.
1. Mark Angel
Mark Angel is a very famous Nigerian comedian, scriptwriter, and video producer. He is well known for his YouTube short film series Mark Angel Comedy, which frequently stars young comics like his cousin Emmanuella Samuel, and his niece.
Arguably the richest YouTuber in Nigeria, he receives about $326,800 each month in YouTube revenue thanks to his audience's active participation with over 2 billion views on YouTube.
The first African comedy channel on YouTube to gain a million subscribers was Angel's. His channel currently has over 8 million subscribers. He has a net worth of about $1.9 million.
Also Read: 5 Powerful Growth Tips for YouTube
2. SamSpedy
SamSpedy (Samuel Oluwafemi Asubiojo), a Nigerian Youtuber, well-known for his skits and comedic videos, has over 2.8 million subscribers with over 900 million views. He has a net worth of about $1 million making him one of the richest YouTubers in Nigeria.
SamSpedy is mainly known for his jokes on African parenting. In his skits, the two major characters are Mama Ojo and her son Ojo. SamSpedyTV, his second channel, was launched on August 4, 2019, and it features challenges, trip diaries, and other entertaining content.
3. Dimma Umeh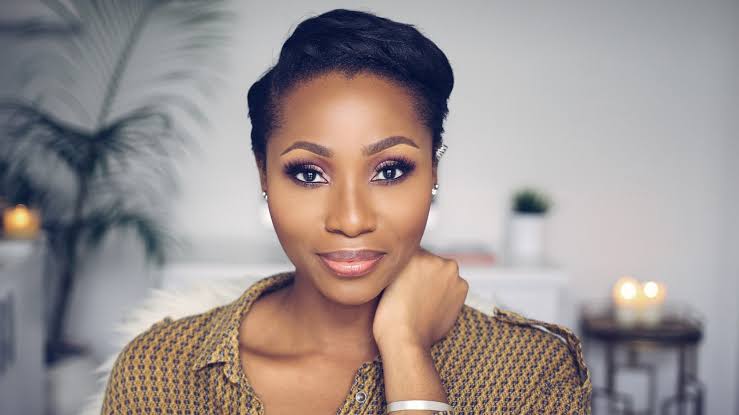 Chidimma Umeh, better known online as Dimma Umeh is a Nigerian YouTuber, content creator, and blogger who focuses on beauty, fashion, and lifestyle. At the 2013 Nigerian Site Awards, her site Dimmaumeh.com won the "Best Beauty Blog" category. Since 2012, Umeh has been blogging, where she offers beauty advice and lists the goods she has used.
In 2012, she published her first YouTube beauty tutorial. Her YouTube channel has over 474k subscribers, and her cosmetic lessons have had over 37 million views. Dimmah Umeh is one of the most influential Nigerian YouTubers with an estimated net worth of $200,000 making her one of the richest YouTubers in Nigeria.
4. Edith Skin Doctor 556
The owner of the Editorial Skin Doctor YouTube page is a Nigerian YouTuber named Edith. She utilizes her account to publish material about natural ingredients that improve beauty and general well-being. She is an expert in natural health and beauty. She is one of the richest YouTubers in Nigeria with a net worth of about $1 million.
She was taught by her grandmother at an early age the efficacy of natural recipes and treatments. She currently has over 2.92 million subscribers on her account and over 300 million views and since launching her YouTube channel in 2016, she has made a sizable sum of money via corporate sponsorships and YouTube commercials.
5. Broda Shaggi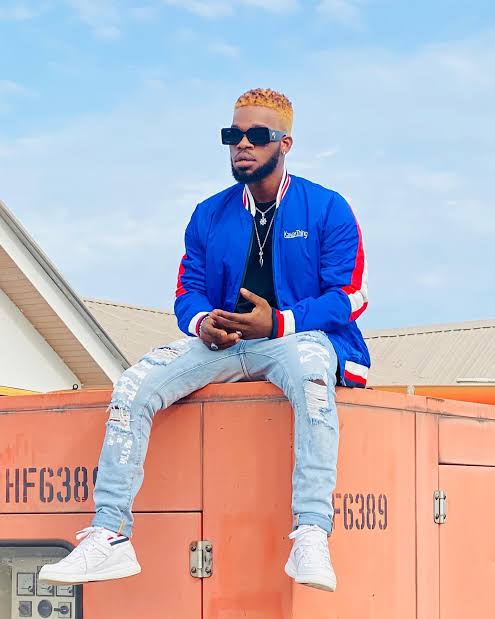 Broda Shaggi is the stage name of Samuel Animashaun Perry, a Nigerian comedian, actor, composer, and musician. He is well-known for his satirical plays, which he posted on Instagram, but Jesu in Mushin, a parody drama, was his first major success. He has a net worth of about $1 million which makes him one of the richest YouTubers in Nigeria.
His YouTube channel has more than 1.7 million subscribers and receives millions of weekly views. He has a total of over 200 million views. The comedian and digital entrepreneur have made a sizable sum of money on YouTube.
He has received numerous honors, including the City People Music Award for Comedy Act of the Year and the Future Awards Africa Nigeria Prize for Comedy.
6. Taaooma
Taaooma (Apaokagi- Greene Maryam) is one of the richest YouTubers in Nigeria. She currently has more than 877k subscribers, and her videos regularly get more than 500k views and a total of over 178 million views. She is worth over $800,000. Through sponsorships, personal advertisements, and business marketing, she makes extra money.
7. Kassim Braimah
Another well-known Nigerian comedian with a YouTube channel is Kassim Braimah, widely known as Kalistus on the Yawa Skits. One of the first comedians from Nigeria to launch a YouTube channel was.
Over 775k people subscribe to his YouTube channel, which receives millions of monthly views. The comedian makes a sizable income through YouTube. He has a net worth of about $990,000 and is one of the richest YouTubers in Nigeria.
8. Toke Makinwa
Toke Makinwa is a Nigerian radio personality, television host, vlogger, lifestyle entrepreneur, actress, and author. Toke is well-known for both her YouTube vlog series Toke Moments and for hosting The Morning Drive on Rhythm 93.7 FM.
Her youtube channel has over 141K subscribers, 410 videos, and 12 million views.
Although she's not solely a YouTuber and has other streams of income, she's still one of the richest YouTubers in Nigeria since her channel is so successful and viewed by many.
9. Elenu Lasisi
The 'wide mouth' disguise filter is most associated with Nosa Afolabi, well known by his stage name Lasisi Elenu. He has an estimated net worth of $800,000 and is one of the richest YouTubers in Nigeria Nigeria.
Over 167k people subscribe to Lasisi Elenu's channel, and his videos regularly earn thousands of views. Additionally, he earns millions of naira each month via private commercials, YouTube adverts, and brand marketing making him one of the richest YouTubers in Nigeria.
10. Tomi Colour Pavilion
Tomi Colour Pavilion is a YouTube channel run by Nigerian YouTuber Tomi Adenga. Her YouTube channel focuses on weightless, natural beauty, DIY, home hacks, skincare, and a little bit of fashion.
Tomi's Colour Pavilion began her youtube channel in 2015 and has gotten over 700,000 subscribers and over 129 million views from about 1,138 videos making her one of the richest YouTubers in Nigeria.
11. Brain Jotter
One of the richest YouTubers in Nigeria is the comedian Chukwuebuka Emmanuel Amuzie. The comedian, who has over 800K subscribers on his YouTubers account, uploads humorous footage that has over 106 million views.
In 2020, he started a profession in content creation. The comedian, brand influencer and content creator is currently worth $50,000. The comedian spent millions of Naira on a brand-new Ford Kuga in 2022 for himself.
Read: Top YouTube Alternative App That Went Viral
12. Sisi Yemmie
On her YouTube channel, SisiYemmieTV, Sisi Yemmie produces and distributes food recipe videos that are the outcome of experiments she conducts in her kitchen. She also publishes stuff on relationships, parenting, and lifestyle. She has been a YouTube video creator for over 10 years
She was featured by CNN Africa as one of three "women who have struck social media gold" in 2018 along with Chiamaka Obuekwe and Linda Ikeji. In December 2020, she was named one of the top female YouTubers from Nigeria.
Sisi Yemmie has uploaded over 1,000 videos, has over 800,000 subscribers, and has over 96 million views. She is one of the richest YouTubers in Nigeria.
13. Maraji's World
Maraji, a stage name for Gloria Oloruntobi, is one of the richest YouTubers in Nigeria. She began her profession by miming and filming lip-sync videos. Maraji takes on multiple characters in her comedic sketches, changing her vocal pitch and accent to fit each one.
She is one of Nigeria's most popular online comedians and vloggers. She attempts to give her audience a closer insight into her life in addition to comedy. She has over 521K subscribers and 150 videos which have given her over 63 million views.
14. Jackie Aina
Jackie Aina made our list of richest YouTubers in Nigeria because she is of Nigerian descent. Jackie Aina has 3.54 million followers. In addition, she has a second YouTube channel called "Lavishly Jackie," which has over 247k subscribers.
She uses her YouTube channel to share beauty and lifestyle material and has made a lot of money. Jackie obtained money to purchase a $4 million mansion in Los Angeles, United States, through YouTube and content development.
RICHEST YOUTUBERS IN NIGERIA IN THE TECH SECTOR
1. Valor Reviews
Valor Reviews is one of the richest YouTubers in Nigeria in the tech sector. Valor Reviews largely focuses on low-cost consumer gadgets. He compares and contrasts the features and specs of several mobile phone manufacturers. He has over 148K subscribers on YouTube and more than 31 million views since he started there in 2019.
2. Eric Okafor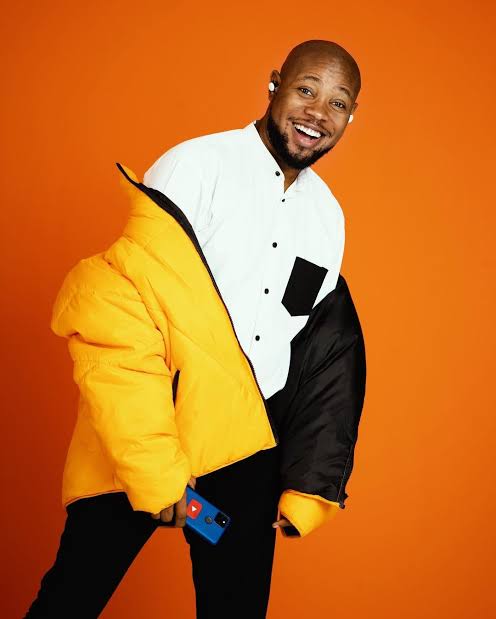 Eric Okafor, better known by his online handle Knewkeed, is a maker of tech videos who focuses mostly on evaluating smartphones and other consumer electronics for the African market. He primarily publishes how-to videos, tech reviews, app reviews, unboxings, and gaming content.
He is one of the richest YouTubers in Nigeria in the tech sector.
Eric's ability to create videos instantly on his smartphone sets him apart; since starting in 2014, his YouTube videos have received 136 million views and 345K subscribers.
3. Fisayo Fosudo
Fisayo has you covered if you're a tech enthusiast who enjoys learning more about it. With more than 472K subscribers, Fisayo is a visual storyteller, video maker, and tech YouTuber. Since he started on YouTube in 2012, he has received more than 57 million views. He is the most active tech influencer in Nigeria, and he writes reviews of cell phones, apps, and other digital products.
Fisayo was named the winner of Techpoint's Tech Influencer of the Year award for 2021. The success of the channel had made him one of the richest YouTubers in Nigeria in the tech sector.
Fisayo is renowned for wearing a black turtleneck. He provides incredibly insightful product reviews, particularly for recently introduced new technology. Unsurprisingly, those who adore technology and the newest gadgets are his biggest fans.
You Might Like: How To Start A Podcast With No Audience
4. MissTechy
Tobi Ayeni, a Tech enthusiast, digital strategist, and owner of MissTechy is one of the richest YouTubers in Nigeria in the tech sector. She began her platform, www.misstechy.com, as a tech blog in February 2015 and then expanded into creating videos for YouTube and Instagram.
She is the only female tech influencer on this list. Her writing is fascinating. She does stand out from the other tech influencers on this list due to the distinctive method she creates her films. These films cover a wide range of topics, including unboxing, tech reviews, how-to videos, and general tech news.
Since its launch in 2015, her YouTube channel has received more than 2 million views and 26.5K subscribers with 145 videos. For the Techpoint Tech Influencer of the Year award in 2021, she is the only female nominee.
5. Kagan
Although the Kagan tech YouTube channel may not appear to be very popular to some, according to his official YouTube website, he has over 27k active subscribers and has received over 5 million views in total. He is one of the richest YouTubers in Nigeria in the tech sector.
Nothing about the Kagan YouTube channel looks, sounds, or seems Nigerian, which is one distinctive feature that sets it apart from other channels.
In addition to the typical smartphone reviews that other tech YouTubers post on their various channels, Kagan also frequently reviews and compares mechanical keyboards, digital cameras, microphones, and other filmmaking equipment. If you want to learn about the best filmmaking tools, he's the man for the job.
6. Izzi Boye
With more than 81.8K active subscribers and over 15 million views, Izzi Boye is without a doubt one of the richest YouTubers in Nigeria in the tech sector. His videos are clear and very well explained, with dramatic camera angles, a slow but soothing voice, and top-notch audio.
In addition to producing reviews of mobile technology, he also creates videos that contrast two or more smartphones or electronic devices.
7. Henry O
The "Henry Okwuenu" Tech YouTube channel is owned by Henry O, a tech product review specialist. Unboxings and in-depth analyses of technology devices, including smartphones, laptops, tablets, SLR and mirrorless cameras, apps, and basic consumer electronics for the house, are featured on the channel.
His YouTube channel, which he first started using in 2017, was formed in 2016 and currently has over 47.1K subscribers and over 6 million views. He is one of the richest YouTubers in Nigeria in the tech sector.
8. Oscarmini
Oscarmini (Oscar Frank) is a Nigerian tech influencer that uses excellent tech videos to guide his audience in making wiser purchases. He is curious about smartphones, watches, game consoles, headphones, and other contemporary technology.
In addition to tech vlogging, Oscar also operates a well-known technology blog in Nigeria. He has over 68.7K subscribers on YouTube and, as of the time of this publishing, has received over 9 million views. He is one of the richest YouTubers in Nigeria in the tech sector.
CONCLUSION
The above-mentioned YouTubers are some of the giants in the business in Nigeria. Most of them have been in the business for more than a decade.
We hope you enjoyed our post on the richest YouTubers in Nigeria. Kindly let us know what you think.
If you liked this article, then please subscribe to our YouTube Channel for videos. You can also find us on Twitter and Facebook
REFERENCE
https://www.carmart.ng
https://naijabionet.com
https://nigerianinfofinder.com
https://naijaknowhow.net
https://www.thecorrectblogger.com
RECOMMENDATIONS