Online paid surveys are a simple way to make money in your leisure time. Businesses that require input before launching new concepts or goods cooperate with survey companies. Survey respondents might get paid for providing information that will help businesses improve their goods.
If you register for the correct survey websites and follow a few helpful recommendations, taking surveys for money may be time well spent.
A computer or mobile device, an internet connection, and a way to start are all you need. Read on to learn more about paid online surveys to earn money.
Check out Top Legit Money Earning Apps
Table of Contents
What Are Online Surveys?
An online survey, also known as an internet survey, is one of the most widely used methods for gathering data. In an online survey, a target sample is sent a set of survey questions, and the sample members can reply to the questions online.
Online surveys are distributed to respondents through various platforms, including social media, email, and website-embedded content.
Online surveys are used by businesses to collect information and opinions about current and upcoming goods and services, marketing plan modifications, existing features, etc.
With the expansion of the internet, an increasing number of businesses now rely on the information gathered and examined via online surveys to make critical adjustments to how they operate.
See Legit Games That Pay Instantly To Cash App
How Do Online Survey Websites Work?
The data aggregator for leading companies conducting market research is survey applications. Brands hire companies that run these survey applications because they cannot directly hire general population members.
Short surveys regarding ads, products, polls, services, etc., are sent to you once you sign up for these apps that conduct surveys. After taking some time to respond to those inquiries, you can win points or money.
Read Why Big E-commerce Companies Are Choosing To Develop An Online Shopping App
Do Online Surveys Pay Real Money?
No legitimate survey websites offer cash payouts that happen almost immediately. You cannot sign up for a reputable survey site today and anticipate being able to earn and cash out today if you need money immediately to fill up your gas tank.
Yet, because of its low payout threshold requirement, Swagbucks is the survey site that is most likely to pay out in cash instantaneously. You must have a certain amount in your account before you may cash out, which is known as the payout threshold.
The fastest access to your survey and reward money is provided by Swagbucks, which also offers you the most options to earn.
Read What are the best pay per download sites
Amazing Online Surveys Apps That Pay Most
1. Swagbucks.com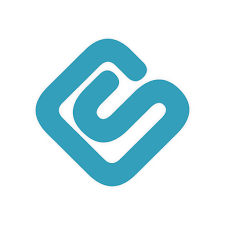 One of the most popular websites is this one. Swagbucks points are obtained by completing surveys. You can exchange them for cash or gift cards if you accumulate enough.
According to the Swagbucks website, most members should make between $1 and $5 each day or between $365 and $1,825 per year, even though certain offers pay between $50 to $250.
One Swagbucks on this website is only worth a penny; therefore, it's one of those websites that won't make you rich at all. You won't get rich using any of these websites.
You will find it worthwhile and even enjoyable if you're up for taking surveys, viewing videos, and simply browsing the website to see what points you can earn and what coupons and free samples are available.
Swagbucks is one of the best paid online surveys to earn money.
2. Google Opinion Rewards
Google is used by everyone, including in the market for paid online survey sites. According to Google Opinions Rewards website, after you must have download an app and providing some personal information, you will receive surveys "about once a week, although it may be more or less frequent."
These questionnaires are usually precise; you might complete one in under a minute. When a survey is available, you'll receive a message on your phone, and in exchange for sharing your thoughts, you'll get "up to" $1 in Google Play or Paypal credit. Google Opinion is also one of the best paid online surveys to earn money.
3. LifePoints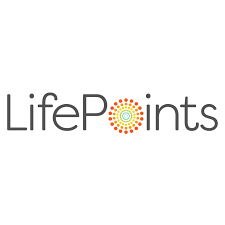 Every time you finish up a survey, you will earn points that may be exchanged for PayPal Credit, e-gift cards for Starbucks and Amazon, and other items. According to reports, most surveys may be completed in 10 minutes or fewer.
You won't get wealthy by doing this, but if you participate in a few surveys here and there and find the process easy, it might be beneficial. It is also one of the best paid online surveys to earn money. LifePoints app has been proven to be one of the best paid online surveys to earn money.
4. MyPoints.com
This website is also well known. You can earn gift cards by doing surveys, watching movies, voting in polls, and engaging in other activities, including shopping. In addition, there is a $10 welcome incentive.
However, keep in mind that, in reality, you are receiving 1,750 points, each worth $10. Also, in your first 30 days of membership, you must spend $20 or more at a retailer using the website or MyPoints emails, excluding taxes and shipping, to qualify for those points.
Yet, that welcome bonus is okay if you're purchasing something you plan to purchase. This survey app is also one of the best survey apps that pay the most.
5. OneOpinion
You'll have the opportunity to take surveys after signing up with OneOpinion. It is one of the survey apps that pays most.
You will earn points for completing surveys, such as 500 or 1,000 points. However, remember that each point is worth $1, so if you earn only 500 points, you will only receive 50 cents.
You can exchange your points for cash using Amazon or PayPal once you've earned 25,000 points and $25.
OneOpinion is also one of the best paid online surveys to earn money.
6. Toluna Influencers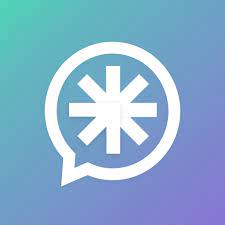 You can access the Toluna Influencers surveys through its website or email. It will take you between 15 and 20 minutes to survey if you are eligible for it. You'll accrue points—anywhere between 15 and 50,000—and have access to a dashboard showing you how many points you've earned.
According to some users, you'll probably make a dollar or less every hour; thus, like many of these websites, it might be more intriguing and enjoyable to use than a reliable source of income. It is no doubt one of the survey apps that pay the most.
7. Harris Poll Internet
You will receive email invitations to do surveys from this reputable company, which has been in business for many years. You can participate if you meet their requirements, including your age, gender, and line of work.
When you complete these surveys, you earn "HIpoints" that may later be redeemed for gift cards to retailers like Starbucks or Amazon. Your points can also be given to a good cause.
8. InBoxDollars.com
You can exchange your earned points for cash by completing surveys and viewing videos.
But you can't truly pay out until you have $30, so if answering surveys isn't your thing, waiting till you have $30 can be a drag.
A trial will convince you that this InBoxDollars.com is one of the best paid online surveys to earn money.s
9. BrandedSurveys
Using Facebook, you can register or join. You make a profile and provide some personal information. You should only use these websites if you're okay with businesses knowing some information about you.
The more personal information you provide, the more the company will know about you so that it can provide surveys based on your hobbies or way of life.
You can exchange your earned points for cash by completing surveys for Fortune 500 firms as part of Branded Surveys' market research clientele.
You can cash out after you reach 500 points, equal to $5, or the average payout of 300 points for each survey. BrandedSurveys is one of the best paid online surveys to earn money.
10. YouGov
YouGov is a respectable paid survey platform that is accessible in many nations and is localized. You can also use the app for these surveys, which are offered very frequently.
The YouGov app's benefit is that it will notify you when a new poll becomes available. But you will be directed to your web browser to complete the survey when you click the survey in the app.
There is little difference between this and simply clicking the invitation link in YouGov emails. Hence, if you enjoy receiving alerts the moment a new survey becomes available, having the app makes sense in most cases. Also, the app provides a useful overview of your account and revenue.
Try using YouGova and you will see that it is one of the best survey apps that pay the most.
See 11 Best Online Learning Platforms
Which Paid Survey Sites Are Legitimate?
You can earn money online using trustworthy survey organizations and legitimate questionnaires.
Survey participants must provide their open comments by market research firms and advertising agencies. Each survey project they are working on may require anywhere from a few hundred to several thousand respondents.
This could entail participating in focus groups or home-based product testing and finishing a 5- to 60-minute online survey.
To fill that need, reputable paid survey websites like Swagbucks, InboxDollars, and MyPoints are available. Being a survey club that can link its reward members with these significant market research firms, they act as intermediaries.
You can use this opportunity to make additional money online in your leisure time.
Be wary of survey fraud websites. If you Google "top paid survey sites," you can get some dubious results from seasoned con artists.
Read Also; Tips on how to make money online for beginners
Frequently Asked Questions
Which online surveys offer the best pay?
Online surveys that are lengthier (taking 40 minutes or more to complete) or those seeking a very specific readership tend to pay the best. They are looking for persons who meet very precise requirements, such as speaking both Korean and English well, keeping a pet boa constrictor, being in stage 1 of cancer treatment, or having two or more pairs of twins or other multiples.
Even though it would seem clumsy to always choose the highest-paying online survey option, these surveys can be more difficult to qualify. You can become frustrated if you completed a 5-minute screener and were disqualified from the survey.
Are online surveys a scam?
People like you are sought out by businesses, companies, and organizations worldwide to help shape new goods that are developed and how they are marketed.
Companies rely on survey firms to do market research so they may access a large test market globally and get accurate data. Paid surveys are a great side job for people who enjoy giving their opinions and spending time online. You can make extra money while assisting these businesses.
Try using any of the amazing paid online surveys to earn money that has been discussed in this article.
Conclusion
Participating in online surveys is one of the ways you can earn money. It is less stressful, and you only need your computer and network. Do you want to get paid online? Then choose from any amazing paid online survey apps that pay the most listed in this article.
If you liked this article, then please subscribe to our YouTube Channel for videos. You can also find us on Twitter and Facebook
References
Money.usnews.com
Geekflare