In this article we will be talking on how to secure your gmail account from third-party. Gmail is an effective tool that helps us keep in touch with the world, Gmail is Google's free email service, available at mail.google.com. If you have a Google account, you already have a Gmail account.
Our Gmail account always holds a lot of vital information, these include bank information, personal letters, passwords, private images, private phone numbers, banking details and many more. Why not take just 12 minutes to read this post and check out how to properly secure your Gmail account, this can be a business Gmail account or a personal Gmail account.
Ways on How to secure your Gmail Account from third-party

1. STRONG PASSWORD
There is no better way to secure your Gmail account than using a very strong password during sign up and you can also still change your Gmail account password if after reading this post and you think your password is not strong enough. We are all guilty of using weak passwords most of the times but there are now strong measures taken in order to combat hackers. Some major website doesn't longer accept using just numbers or alphabets for passwords, you are required and advised to use special characters and capital letters as well.

Moreover, popular web browsers like chrome and firefox now suggest passwords for there users whenever they want to sign up on a new website. The password suggested are very strong passwords like this: wt:rRw37WUh8TA4. You might be thinking how will I remember this password? this is where the password manager comes in. You can decide to use a password manager or make use of chrome to save passwords. For me personally, I recommend using chrome and also using there password manager feature which helps is storing passwords.
2. TWO- FACTOR AUTHENTICATION OR VERIFICATION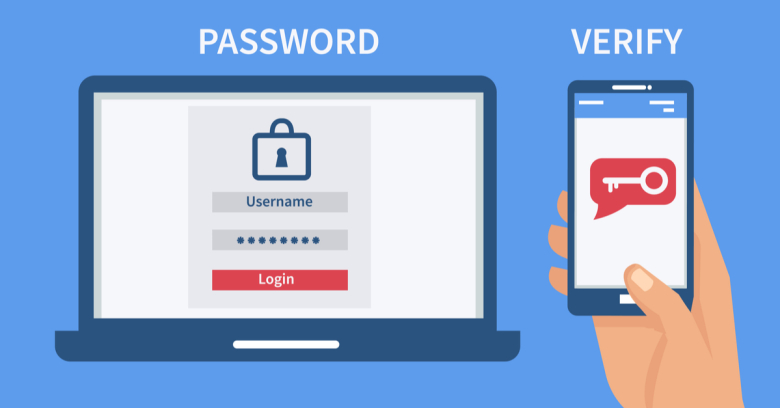 What is two-factor authentication? Everybody really needs a second way to verify themselves and that is why many internet services avoid being hacked and offer a solution for internet users to verify themselves with the use of the two-factor authentication.
Read more on the Seven tips to secure your password from hackers
Without the two-factor authentication, the only thing the hacker needs to access all your Google account (Gmail, YouTube, Google-pay, etc.) and remember just your password will only be able to access all the Google services and that is why the two-factor authentication is really important and essential. However, is always advisable not to use the same password for multiple services just because little data breaches on service might potentially expose all your other services to a big risk.
3. CHECK ACCOUNT ACTIVITY
You can see your sign-in records or history, including the dates and times that your Gmail account was used. You can also view and check the IP addresses which were used to access your Gmail account.
There is always possible that hackers are accessing your account without you knowing. So it's important to always check your last activity from your google account.

Want to check your account activity? Click Here.
Now that you have your Gmail account secure, why not try and follow these steps to secure other applications you have such as WhatsApp, Instagram, Facebook, etc.
If you liked this article, then please subscribe to our YouTube Channel for videos. You can also find us on Twitter and Facebook.