Through the use of online crowdfunding platforms for startups, the digital era has simplified things to raise cash for your company concept, charitable cause, or personal needs. To date, these networks have raised more than $34 billion globally, with simple-to-use features that ensure a seamless experience for both organizers and supporters. Whatever your motive for crowdfunding, there is a platform for you.
Table of Contents
Crowdfunding your future business endeavor might be a reasonably quick and painless way to obtain capital. However, you should be aware of the form of crowdfunding that is most appropriate for your organization and what it entails.
forms of business crowdfunding
The following are the most prevalent:
Equity crowdsourcing is the most conventional method of fundraising on this list. You sell a stake in your firm to an investor or group of investors, who give financing (capital) to help you grow.
If you're a charity or a small business, donation-based fundraising may be an option for you. It's as simple as creating a campaign to solicit money for your business. The money is a gift, and there is no need to repay it.
Debt crowdfunding: Also referred to as "marketplace" financing, debt crowdfunding refers to the practice of company owners borrowing money from other people rather than a bank. You borrow at a fixed annual percentage rate, and loans are frequently arranged similarly to conventional company loans.
The most well-known sort of crowdsourcing is reward-based crowdfunding, as its name suggests. Funders are provided items, services, or other things in exchange for a predetermined donation amount. For instance, if I'm fundraising for my dog sitting business, I may give one hour of puppy snuggles in exchange for a $50 donation. I may provide one hour of puppy snuggles and a complimentary grooming session to people who donate $100.
14 BEST CROWDFUNDING PLATFORMS FOR STARTUPS
1. KICKSTARTER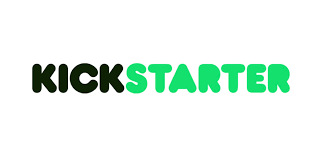 Kickstarter is a household brand in the world of crowdfunding, well-known for assisting tech and intellectual entrepreneurs in funding their projects before obtaining a loan or raising venture capital. Since its establishment in 2009, the firm has raised over $6.2 billion and sponsored over 211,00 (as of November 2021) projects. Funders can browse through a variety of verticals, ranging from arts and movies to publishing.
Additionally, it is simple to utilize on the fundraising side. Begin with establishing a goal and then a time frame for completing it. Before launching your campaign, you must have approval from Kickstarter. You establish a tiny gift or personal observations with each dollar earned per individual.
Kickstarter is an all-or-nothing site, which implies that you will not get cash unless and until your campaign is fully achieved. Additionally, this implies that the funder's credit card will not be charged until your campaign reaches its target. The fee is 5% in addition to the payment processing fee (3% to 5%) for every transaction. If you collect enough money, there is a 14-day waiting time for funding.
2. INDIEGOGO
Indiegogo users often launch campaigns in support of technological advancements, creative works, and community activities. The crowdfunding site is similar to Kickstarter, except that it does not use an all-or-nothing fundraising strategy solely.
Users have two forms of financing available to them: variable and fixed. Fixed fundraising is appropriate for projects that require a certain amount of money, whereas flexible fundraising is best for campaigns that will benefit from any investment. With flexible fundraising, you will get cash regardless of whether you reach your campaign objective; with fixed funding, all funds will be refunded to contributors if the campaign does not reach its goal.
There are no costs associated with fixed financing for campaigns that do not reach their target, compared to 5% for flexible and fixed grants that do. Additionally, there is a 3% processing charge and $0.20 for each transaction. Both types of fundraisers require a minimum target of $500.
3. PATREON
Patreon is a popular crowdfunding platform for digital creatives such as Youtube personalities, podcasters, and bloggers. Rather than collecting one-time campaign donations, you use a subscription model in which supporters donate a certain amount each month or every production.
The site enables artists to connect with their followers, and creators may even provide unique content to their Patreon supporters as a perk for continuing to support them. To summarize, this service is most effective when you constantly publish work on your private platform. Otherwise, pledgers can terminate their membership if artists fail to deliver the material.
Patreon has three plan categories, each of which takes a portion of monthly revenue collected on the platform: Lite (5%), Pro (8%), and Premium (12%). Additionally, there are payment processing costs that vary according to the plan tier selected and the payment system used by a client.
Over 6 million active customers and over 200,000 producers contribute to the site's success. One disadvantage of Patreon is that it does not advertise creators as aggressively as sites like Indiegogo or Kickstarter, which include whole verticals and pages dedicated to their initiatives for potential contributors to peruse.
4. GOFUNDME
You've certainly seen a few GoFundMe campaigns for crises and charity causes on social media at some time, but companies can utilize it as well. The crowdfunding portal charges a processing fee of 2.9 percent and $0.30 for each gift. Because this is not an all-or-nothing fundraising platform, you retain all funds raised. Additionally, there are no expenses associated with personal campaign contributions for residents of the United States.
GoFundMe has been the beneficiary of several successful campaigns, such as the Las Vegas Victims Fund ($11.8 million) and the Time's Up Legal Defense Fund ($24.2 million). This site is an excellent choice if your fundraising benefits a service-oriented cause, such as healthcare issues or disaster assistance.
Several caveats apply: Traditional startups may not garner as much money on GoFundMe, and it's vital to keep in mind that just one in every ten projects on the platform receives 100% funding.
5. CIRCLEUP
If you're developing a consumer brand, it's worth investigating CircleUp, which has assisted over 500 businesses in raising $500 million. It provides both equity capital and credit financing and acts as a medium for connecting entrepreneurs with specialists, merchants, and other industry professionals. Additionally, you may connect with authorized investors that have a minimum net worth of $1 million or a minimum yearly income of $200,000.
Additionally, CircleUp members have access to unique credit lines and market information via Helio, the company's patented machine-based learning platform for developing business plans.
The company is ideal for entrepreneurs interested in scaling their businesses rather than developing their concepts. The selection procedure is quite hard, and you must normally earn at least $1 million in sales to be included on their site.
6. SEEDINVEST TECHNOLOGY
SeedInvest Technology is one of the top picks for businesses seeking investment to get off the ground, having attracted over 500,000 investors and assisting over 235 startups in raising more than $300 million in financial backing.
SeedInvest Technology, based in New York City, was created in 2012 to facilitate investor participation in early-stage enterprises. They have sponsored over 235 firms to date, giving them a perfect source of beginning money for ventures.
If you are a founder interested in raising capital through SeedInvest Technology, you must create an account with SeedInvest, submit an application, and pass a screening procedure. This will involve a check for due diligence. If you have been asked to fundraise on the site, you must first establish a profile before beginning the fundraising process. SeedInvest will take a part of your revenue when you close your deal, including a 7.5 percent placement fee and a 5% equity fee.
You may use the calculator on their website to determine the cost of raising money through their platform. The duration of a campaign is determined by your business, although it might range from 45 days to six months.
7. MIGHTYCAUSE
Mightycause was launched in 2006 as a fundraising tool to assist charity organizations and individuals in generating funds for their causes online. Its fundraising versatility offers it an advantage in this area for groups seeking donations since it has assisted over 150,000 charities in securing the resources necessary to achieve their aims.
The platform supports a variety of fundraising efforts, ranging from peer-to-peer campaigning to giving days. Mightycause charges an average of 1.2 percent of the funds raised through the site, plus 29 cents for every transaction. The site offers a free "beginning" option via which you may raise money and establish year-round, peer-to-peer, and event-related fundraising campaigns.
Additionally, you may subscribe to the "advance plan," a premium version that includes additional branding, marketing, and donor management capabilities for only $99 per month with no cancellation fees.
Nonprofit organizations can generate cash on their own, or people might organize a fundraising campaign for their favorite charity.
8. STARTENGINE
StartEngine is a remarkable alternative for individuals wanting to invest since it enables regular people to make investments in companies and startups you respect and receive stock in exchange, starting with as little as $100.
StartEngine is a platform that enables anyone to become early-stage investors in businesses. You may invest as little as $100 in any of the firms featured on its website, ranging from biotech innovators to travel and tourism entrepreneurs. To assist you in making an informed investment, each company's profile provides information about the company's value, price per share, and investor base.
Once you're ready to invest, just click the "Invest Now" button and begin by entering your personal information and payment method. If you're a company seeking funding, the site has assisted 375 firms in raising capital via its network of over 500,000 investors and 600,000 members.
9. FUNDABLE
Fundable is among the few crowdfunding platforms that support both equity- and reward-based crowdfunding. What distinguishes it is that it is not compensated dependent on the quantity of money raised. This feature makes it particularly well-suited for large-scale projects. Fundable is a crowdfunding platform for small businesses interested in equity and rewards-based campaigns.
Similar to Crowdfunder, Fundable offers a diverse sector presence, with over $558 million invested in Fundable initiatives. Notably, Fundable only accepts firms with a physical presence in the United States, which means that even if the company is physically situated overseas, it must be registered to conduct business in the United States.
10. iFUNDWOMEN
The name iFundWomen should give you a sense of the site's mission (though men can raise money on the platform too). The creators founded the internet crowdfunding platform to create a "fundraising environment for female-led startups and small companies." Additionally, it provides startup entrepreneurs with counseling, marketing, and other services.
Indeed, iFundWomen offers free crowdfunding training in the "iFundWomen Method." According to the site, firms that employ this strategy raise 27 times the amount of money raised by the average crowdfunder. As a result, iFundWomen's mentorship is quite helpful.
In contrast to certain reward-based crowdfunding platforms, iFundWomen allows campaigns to keep all donations raised. And 20% of the revenue generated by the site's fundraising fees is reinvested in campaigns and services for women-owned businesses.
11. EQUITYNET
EquityNet connects entrepreneurs with authorized investors to raise financing for their businesses. It has been in operation since 2005 and now has more than 250 registered investors. In opposition to other crowdfunding sites, EquityNet allows applications from all legal and ethical businesses and does not charge a fee.
You may select from three different plans: Basic, Premium DIY, or Full-Service. They are accessible for free or for a fee of up to $2000, which means that you may choose an EquityNet plan for startups at any level of development. There is no cost or commission associated with the platform. However, you may be required to pay a monthly membership cost of $199 a year to access more advanced services.
12. CROWDCUBE
Crowdcube is an equity crowdfunding platform that enables you to turn your family, friends, and fans into investors. They'll assist you in establishing acceptable goals, a reasonable value, a compelling pitch, and an efficient communication strategy for connecting with Crowdcube's investor network.
When your pitch reaches 20% of the objective you've set, the public will be alerted. If you're still not convinced, consider that the average pitch will reach its target in 22 days. If you reach 75%, Crowdcube's legal staff aids you in completing your campaign. It enables seed, early-stage, and growth-stage funding, which means you may continue to utilize the same platform as your firm expands.
There are no fees associated with registering your business on Crowdcube. A success fee of 7% of the money raised is assessed. Additionally, payment processing fees are included.
13. WEFUNDER
You may get between $50,000 and $50,000 from investors using WeFunder. The bulk of campaigns lasts between one and three months. You may seek cash for anything from a tiny restaurant to a technology-related start-up company from over 100,000 WeFunder investors. Establishing an account on the WeFunder profile is completely free, and there are no transaction or administrative fees. Investors are charged administrative fees to cover the full cost of operating WeFund.
14. CROWD SUPPLY
Amid a software-dominated industry, this crowdfunding portal focuses on promoting hardware initiatives. Crowd Supply may assist you in bringing a family recipe to market, developing cutting-edge open hardware, or building electronics. The average amount raised by a successful project is $61,000, and 80% of the projects started have been successful.
Crowd Supply includes a wide range of options. The Custom plan ranges from 6-15 percent of gross campaign sales, with the Standard plan costing 5% of gross campaign sales. Campaign management, media asset production, and even a specialized PR team are all included under various programs.
FAQ
Crowdfunding: How Does It Work?
When you're using a crowdfunding site, you first register and create a profile. After that, you may build your campaign or fundraising page where you can explain why you are trying to raise money and what you need it for, set a funding goal, and begin campaigning.
What Is the Purpose of Crowdfunding?
The funds raised through crowdsourcing must be utilized for the specific purpose disclosed on your crowdfunding site to contributors or investors. For instance, individuals seeking to invest in businesses via crowdfunding purchase shares at a fixed price. Bear in mind that you will receive a return on your investment if the business is sold or goes public, but you may also lose money if the business fails to take off and must close.
What Are the Expected Costs of Crowdfunding?
The majority of crowdfunding platforms charge a site fee based on the amount raised in conjunction with a payment processing cost of about 2.9 percent plus approximately $0.30 per transaction. Platform fees for the firms mentioned in this article range from 3.2 percent for Indiegogo to 5% for Patreon.
What are your chances of being sponsored via crowdfunding?
Your prospects of crowdfunding success are contingent on a variety of factors, ranging from the platform you utilize to your company approach.
What are some viable crowdfunding alternatives?
The increasing popularity of digital crowdfunding for startups does not mean that it is the only method to launch a business; there are other options. Other small-business financing alternatives, such as loans and lines of credit, are time-tested (and frequently less hazardous) sources of launch capital.
CONCLUSION
Crowdfunding is one of the most popular methods of financing small businesses for entrepreneurs, ambitious individuals, and creative thinkers. It enables those who are unable to acquire capital for their business through conventional financial institutions to access other investment alternatives.
On the net, anybody may pitch their idea to everyone using crowdfunding sites that operate as a mediator between inventors and enormous audiences of individual investors. Among the most efficient crowdfunding strategies for attracting the type of investor you seek is to take a direct and unique marketing approach.
If you liked this article, then please subscribe to our YouTube Channel for videos. You can also find us on Twitter and Facebook.