Is the distribution of your podcast made simpler by your podcast hosting websites? For this reason, picking a trustworthy platform is essential to promote your podcast to more prospective listeners.
Keep reading this article as we will provide you with the list of 20 best podcasting hosting sites and how you can host your podcasting site!
Check out the Amazing Best Podcast Editing Software
Table of Contents
What Is Podcasting Hosting?
Podcasting Hosting is the process of keeping and sharing the audio files for your podcast with a podcast host. You will send their audio RSS feed to Apple Podcasts and other podcast directories, essentially a list of all your episodes.
Additionally, they offer web players, scheduling tools, analytics, and other features to make it simple to broadcast and expand your podcast.
Some also incorporate social sharing tools, ad networks, and additional dissemination channels.
See the 20 Best Business Podcasts
What Are The Top Best Podcasting Hosting Sites?
1. Buzzsprout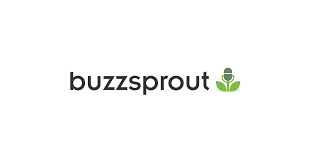 Considering how simple it is to use, Buzzsprout is the best option. It's the perfect option for novices who want to launch their podcast because of its commitment to simplicity without sacrificing performance.
With its automated framework, Buzzsprout is sure to win you over. You only need to submit your podcast here; Buzzsprout will handle the rest. Depending on the release schedule you specify, Buzzsprout will send each podcast episode you upload to all the top directories online. In addition, it enables users to add chapter markers to their episodes, which is one of its main features.
This allows listeners to switch between various segments as they please, and it is one of the best podcasting hosting sites.
Pricing:
$12 to $24 per month, depending on how many podcasts you want to upload
2. PodBean
You can create, market, and monetize your podcasts with PodBean's comprehensive podcasting solution. This may be why it has a sizable subscriber group that has reached 600,000 globally.
Applications like live streaming and audio recording from PodBean give podcasters the tools they need to create podcasts exactly how they want.
This platform has no restrictions on how much you can download or capture. Additionally, you receive a free podcast website that you can personalize to reflect the distinct manner of your company.
Episodes can be easily added to websites like Spotify, Apple Podcasts, etc. Furthermore, if you have integrated your social networks with the platform, PodBean instantly shares all uploaded episodes to those networks. It is one of the best podcasting hosting sites
Pricing:
$9 to $99 per month
3. Castos
No matter which plans you select, Castos will let you make and broadcast complete podcast episodes. Here, there is no storage ceiling. There are no limitations on how many shows you can start, how many styles you can try, or how long your episodes can be.
Concerning monetization support, Castos also shines. Your profit margins improve because you can directly solicit donations from your listeners. Along with making it simple to distribute episodes across various applications, Castos excels at extracting data from these sources so you can more accurately assess the success of your podcast. Castos is also one of the best podcasting hosting sites.
Pricing:
$19 to $99 per month
4. Transistors
Two items, in particular, stood out when using Transistor. First, it has incredible analytical skills and the capacity to host personal podcasts. This makes the website perfect for cultivating passive audience members who only listen to their content. Businesses that want to share certain content with their shareholders or workers can use it.
You receive detailed demographic information about your listening community in terms of analytics. The visual presentation of all the data, including subscriber count, downloads per show, and current trends, is thorough.
In addition, to give you a clearer picture of your podcast's overall success, the platform gathers useful data from all listening apps featuring your episodes. It is one of the best podcasting hosting sites.
Pricing:
$15 to $83 per month
5. Captivate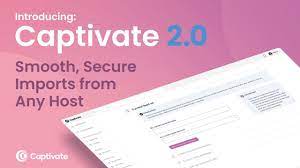 Captivate features an intuitive dashboard that can be used for everything from starting a podcast to evaluating the effectiveness of each episode. In addition, there is no cap on the number of podcasts you can produce or keep online. Regarding features, you can include calls to action right inside your audio.
Advanced analysis capabilities are another feature of Captivate, but they never come at the expense of being difficult to comprehend. Instead, podcasters will receive industry-recognized statistics that make analyzing a podcast's success quick and easy. It is also one of the best podcasting hosting sites.
Pricing:
$17 to $90 per month
6. Audioboom
Another highly regarded podcasting platform is Audioboom, particularly because it is one of the few web pages that makes it simple to import a current podcast via RSS. You get all the resources you need from the website to make, run, and profit from a podcast.
In addition to all the standard features that come with a tool of Audioboom's caliber, you also get access to a platform that lets you manage numerous podcasts from a single centralized dashboard.
The fact that Audioboom is regarded as one of the top audio hosts for networks of podcasters, radio stations, and casual independent creators speaks for itself and has proven one of the best podcasting hosting sites.
Pricing:
$9.99 to $99.99
7. RSS.com
The powerful and user-friendly interface of RSS.com makes creating and posting podcast episodes seem simple. In addition, the website gives you access to various customization tools that you can use to design stunning episodes and chapter art, as well as your unique audio covers.
Additionally, RSS.com's seamless integration with virtually all current social networks makes it simpler to share audio episodes with your networks. You can incorporate the podcasts you make into your website or blog. It is also one of the best podcast platforms.
Pricing:
$4.99 To $8.99 per month
8. Spreaker
Because of its simple-to-use and navigate layout, Spreaker is on my list. Regardless of your previous podcasting expertise, you can use this platform to create, publish, manage, and monetize your podcasts.
Its distinguishing feature is its slick, contemporary UI. Additionally, it has a method that makes it simple to distribute your podcast to numerous streaming apps with just one click. You can sign up for a lifetime free membership on the website. With only six months of development, you can only submit ten episodes and receive stats reporting.
Pricing:
$8 To $50 per month
9. Blubrry
All the publishing, recording, and monetization tools for podcasts necessary to be on my list are in Blubrry. All of its pricing options include limitless bandwidth. In addition, Blubrry offers its members a free WordPress website, which will appeal greatly to WordPress users.
The drawback is that Blubrry needs help with storage. The platform only provides you with 100 MB of monthly storage, which could likely only be enough for 4 hours of audio for most podcasters.
However, Blubbry will only penalize you if you go over 25% of your monthly storage allotment. It is also one of the best podcast platforms.
Pricing:
$8 to $40 per month
10. Transcript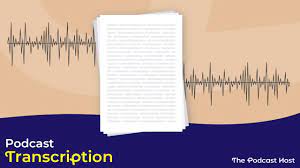 Transcript
For those who want to add a podcast player to their website so that visitors can immediately listen to the most recent episode, Fusebox is the solution. The player you receive is packed with features and presents your complete podcast library for users to browse and listen to
The Transcript plug-in by Fusebox allows you to quickly and easily view the complete transcript of any podcast episode on a WordPress website if you are using Fusebox for that purpose. One of the reasons Fusebox merits a coveted position on this list is the ease with which it integrates with today's most well-liked websites and page builders.
Pricing:
$5 to $50 per month
11. Resonate
With just one click, you can instantly share your podcast across various listening apps using Resonate, one of the best podcast hosting sites. Upload the episode and choose the publishing date; Resonate will take care of the rest.
You also have access to a live visual dashboard that gives you an in-depth analysis of your audio performance based on several factors. You can add a specific podcast player to your website, social media accounts, and blogs to gain more momentum.
Pricing:
$25 to $49 per month.
12. SoundCloud
Among the top free audio hosting services is undoubtedly SoundCloud. Both audio and podcasts are successfully streamed on SoundCloud. You can submit your podcast episode with relative ease to SoundCloud's staggering 175 million monthly unique visitors.
Each month, SoundCloud lets you submit three hours of content for free. You also gain from some fundamental reporting advantages. By choosing SoundCloud's hosting service, you can access useful features like timed remarks, Twitter cards, embedded players, etc. A paid subscription to the site is, of course, even better. SoundCloud is also one of the best podcasting platforms.
Pricing:
$144 per year
13. Libsyn
Since 2004 there has been Libsyn. It is so high on the list because it is an ancient service that competes favorably with many modern podcast websites. Newcomers to the blogging world and seasoned pros with a sizable fan base can benefit greatly from the platform.
Libsyn makes it incredibly easy to distribute podcasts to well-known audio streaming services like Spotify and Apple Podcasts. Additionally, you receive thorough user analytics and statistics that are IAB V2.0 certified. Its interface is also impressive to look at.
Basic options for uploading, releasing, listening to, and scheduling podcasts are at your disposal.
Pricing:
$5 to $40 per month
14. Pinecast
Pinecast is a freemium podcasting tool that can assist you in producing a top-notch podcast at a reasonable cost.
It provides statistics that adhere to the IAB standards and has comprehensible visual charts. In addition, data on subscribers and listeners, including listens by source, program, and time of day, is reported.
Pinecast also offers a completely customizable, SEO-friendly podcast website that is automatically updated to support the promotion of your project. Additionally, embedding your podcast episodes using the media player that best represents your business wherever possible would be best. Pinecast is one of the best podcasting hosting sites.
Pricing:
$10 per month
15. Zencast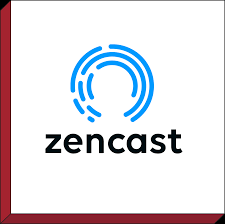 For any audio, Zencast offers limitless episodes, downloads, and uploads.
The programs are distributed to platforms like Google Podcasts, Apple Podcasts, Spotify, and even social media websites like Facebook, thanks to Zencast's management of the RSS Feed.
Additionally, Zencast's free website hosting makes it simple to build audio-hosting websites. When you post a new episode, the website will automatically update and sync with your account.
Zencast also offers a team function for improved organization. Include positions like "producer," "editor," and "website administrator" so that team members can assist in running the show. Zencast is also one of the best podcasting hosting sites.
Pricing:
$12 to $89 per month
See How to make money with podcasts
Free Best Podcasting Hosting Sites
1. Anchor

With Anchor, podcasters have access to integrated recording and editing tools that significantly simplify the process of publishing, promoting, and monetizing a podcast.
In addition, through quick one-step distribution to apps like Spotify, the platform enables you to host an infinite number of free audio episodes while also assisting you in expanding your audience.
2. RedCircle
The free podcast hosting service RedCircle offers customers unrestricted access and limitless storage.
RedCircle, an audio hosting service focused on monetization, is the best option for users wanting to monetize their podcasts. Several ways to monetize the site include donations, subscriptions, and programmatic advertising.
3. Acast
On this list, Acast has one of the most generous free options. There are no restrictions on the number of programs, upload file size, or downloads per user for your podcast. Access to an audio website with simple editing features is also provided.
Additionally, free users can access marketing tools like an AI transcription service and Snipper, a tool for making audio and video snippets for social media.
4. PodOmatic
Due to its ability to record, edit, and rapidly disseminate podcasts to several podcast networks, Podomatic is one of the best free podcast hosting services available. The business also offers embeddable players for your website and various social networks.
On a Podomatic free plan, you have two options for revenue generation. The Podcorn initiative is the first place to find sponsors. What For Apparel, a division of Podomatic, allows you to set up a storefront where your fans can purchase merchandise like T-shirts and mugs.
5. Fireside
With just one click and no subscriber loss, Fireside enables you to import your current podcast from any other podcasting site or custom RSS feed. Additionally, Fireside can import from any legitimate podcast RSS stream.
Read the 14 Amazing Audiobooks For Programmers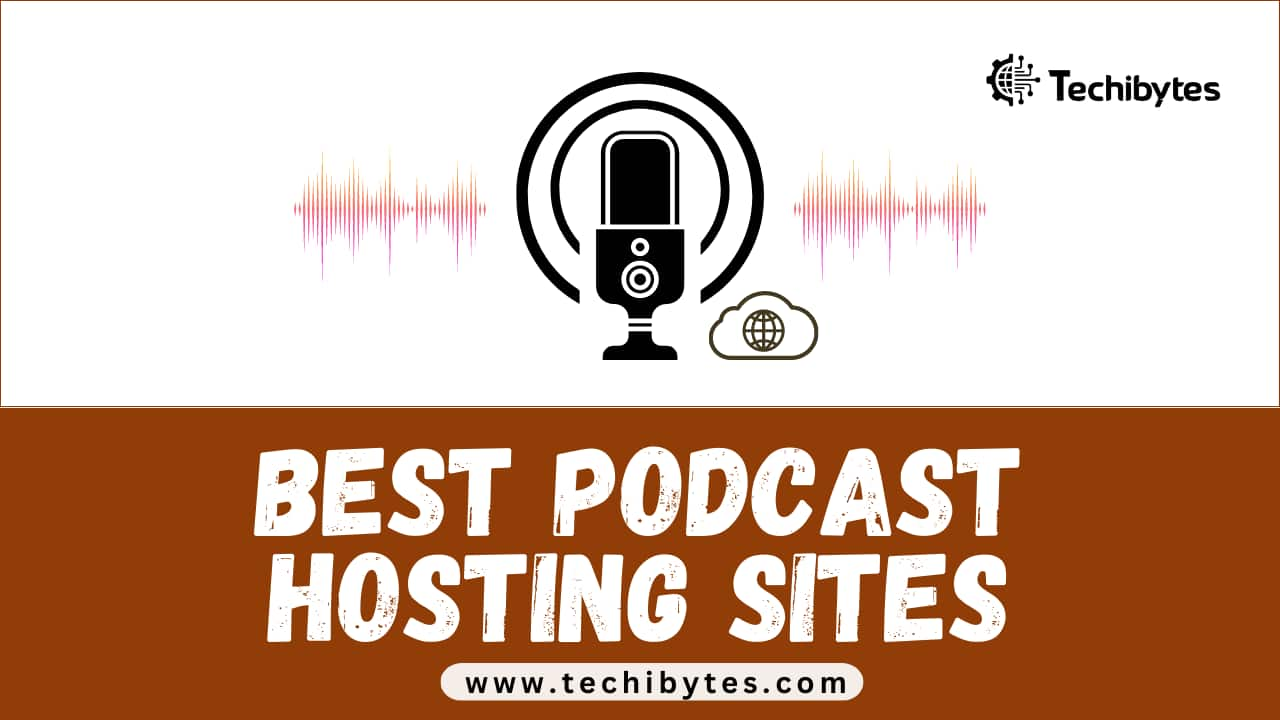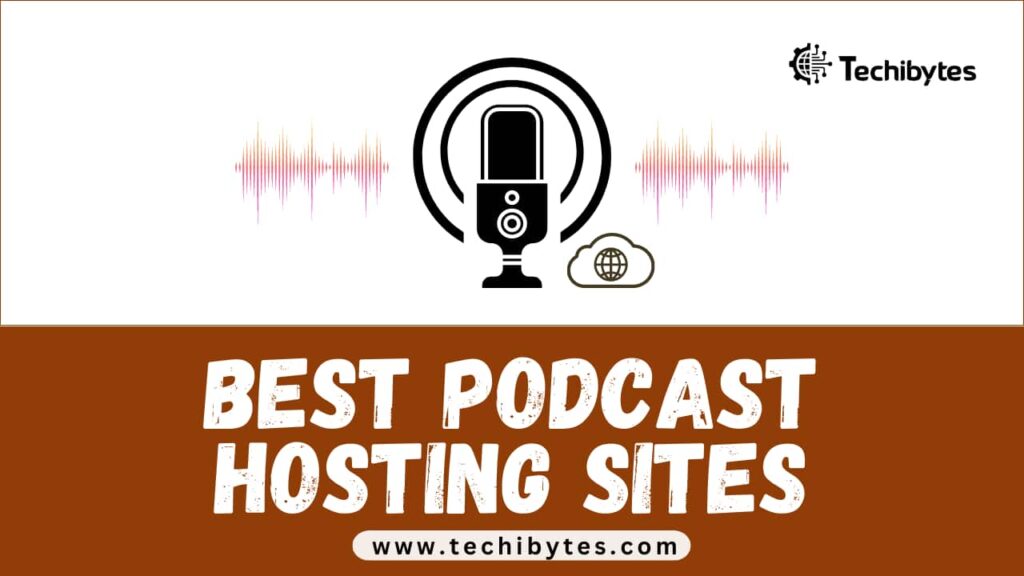 How Do I Host My Podcast?
1. Always Use Large Media Files
Many podcasting platforms or free podcast hosting services only provide small storage choices and charge you once you exceed your allotted amount.
A dedicated server will give you access to high-end Intel servers and branded storage for as little as a couple of hundred dollars per month. You can host your podcast in addition to any related graphics, audio files, site hosting, and video if you intend to share it on YouTube.
Most podcasts only use audio, but a growing number use video, which puts more demands on your server and hard drive while also placing more work on your processor.
2. Ensure You Make Use Of a Quicker Load Times
Many people begin by hosting their podcasts on their websites. Still, they quickly discover how this can cause their site to become sluggish, particularly as your podcast gains popularity and site traffic rises.
If this occurs, your audience should anticipate buffering and latency problems after downloading your audio episodes. In addition, your options will be severely constrained if you decide to work with a business that will host your podcast for free.
Your listeners can anticipate a problem-free experience and no website issues by using the appropriate server configuration from a media hosting provider that offers limitless bandwidth
3. Bandwidth
Enable storage, and bandwidth should be available when you set up your podcast.
With high bandwidth, there won't be any data transfer issues, letting your audience listen on their preferred podcast platform or your website, wherever it's most practical. Of course, you want as many platforms to distribute your podcast to be available to everyone as possible.
Read Also; 16 BEST APPS FOR VISUALLY IMPAIRED PEOPLE
Best Podcasting Hosting Sites Frequently Asked Questions
Who performs a podcast hosting?
The show's voice is that of the podcast host. Their responsibility is to keep the conversation moving and the audience interested. They also organize other people's interviews and ensure that everything goes smoothly regarding the film.
How do websites that offer podcasts operate?
To send your audio files to your user, Podcast Media Host uses a podcasting directory as an intermediary (like Apple Podcasts or Spotify). The final media files for your show are uploaded to and stored on a podcast media host.
Does hosting a webcast require a website?
A website is optional for a podcast, but the advantages of having one are almost too great to pass up. One of their major advantages is that podcasts are available in so many locations. In addition, all your episodes are uploaded, shared, and saved on one you make by enrolling with a podcast hosting service.
Best Podcasting Hosting Sites Conclusion
We have provided you with a list of the 20 best podcast hosting sites. By now, you should know which podcast hosting is best for you, and start using this!
If you liked this article, then please subscribe to our YouTube Channel for videos. You can also find us on Twitter and Facebook
References
Softwaretestinghelp.com
blog.servermania.com