Interested in learning more about affiliate marketing but unsure where to begin? Affiliate marketing is a well-known and efficient strategy for increasing conversions, increasing sales, and eventually earning a side income.
However, because it is such a dynamic and wide area, determining when and how to get started can be intimidating.
Fortunately, all that is required is some straightforward direction and investigation. You can utilize affiliate marketing to your advantage and boost the amount of money you earn through your website after you grasp the fundamentals of affiliate marketing for beginners and how it works.
You should also learn the effective strategies for TikTok affiliate marketing as TikTok has become one of the most popular social media platforms for businesses and help businesses in promoting their services and products.
In this piece, we'll go over what affiliate marketing is and what it has to offer in terms of rewards. After that, we'll go through the basics of how it works and give you some pointers on how to get started. Let's get started!
The Basics of Affiliate Marketing for Beginners
When a brand pays an affiliate a percentage of sales made through their recommendations, this is referred to as affiliate marketing or affiliate marketing compensation. The major players are as follows:
Sellers (also known as merchants, retailers, or brands) can range from sole proprietors to multi-national corporations in size and scope. They are also the ones that come up with the concepts for the products or services being marketed and sold.
Affiliates (also known as publishers or advertisers) are individuals who promote a seller's items to their audiences via the use of affiliate links and advertisements. If a sale is made as a result of their marketing or referral, they will get a commission from the seller.
As a result of the affiliate's referral, consumers buy the product or service directly from the vendor.
Here are a few buy now pay later websites
A sort of profit-sharing between merchants and marketers, affiliate marketing is fundamentally a form of marketing. Because the commission received is deducted from the product price, the consumer does not incur any additional costs as a result of the transaction.
Affiliate marketing, either as a merchant or as an affiliate, has several benefits over other forms of marketing as compared to the former. One of the most appealing aspects is the degree of control and freedom that is provided.
An affiliate marketing program may be created by a merchant based on the goods & services of their choice, and affiliates can choose whatever programs they want to engage in. The common aim is to bring product marketing in front of relevant audiences who are more likely to convert than the individual goals.
Users can benefit from affiliate links and banner adverts when they are utilized in informative, attractive, and engaging ways that are truly valuable to them, such as in video lessons or product reviews:
Affiliate marketing is also a cost-effective marketing strategy. The majority of affiliate programs are completely free to join and are based on a performance-based compensation model. Commissions are only paid out when a customer completes the targeted action (a purchase, sign-up, etc.).
What Is the Process of Affiliate Marketing?
There are a plethora of various ways to monitor affiliates these days, but they all rely on someone clicking on a unique tracking link that you have created. The most frequent and fundamental sort of tracking is accomplished through the use of a cookie.
When a user clicks on an affiliate link, a little text file known as a cookie is saved on their computer's hard drive. When they make a purchase, the merchant will be able to see that they came from your recommendation.
Depending on the email address or IP address used, there are also more complex options available – but we won't get into those here. Not all affiliate programs function in the same manner. The following are examples of popular commission models:
The term "Pay Per Click" refers to the fact that an affiliate receives credit each time a customer clicks on one of their affiliate links.
Pay Per Transaction (PPS): An associate receives a commission on each sale that they refer.
Pay Per Lead (PPL): If a valid lead is generated as a consequence of an affiliate's link, the affiliate receives a set commission.
How Much Money Do Affiliate Marketers Make?
According to ZipRecruiter, you may earn up to $154,700 in potential revenue per year as an affiliate marketer, while Glassdoor estimates that you can earn anything between $42,000 to $83,000.
Despite these considerations, the quantity of money you can earn is dependent on a variety of things. The likes of Pat Flynn, one of the most well-known affiliate marketers, have earned more than $100,000 in a single month by using affiliate marketing techniques.
As a new affiliate marketer, that's not the type of money you'll be able to see in your first few months of working. Building an internet presence requires time and effort. However, do not let this dissuade you from pursuing your ambitions. You, too, will be able to attain fantastic outcomes if you have the necessary patience and expertise. So, to get started with affiliate marketing, simply follow our instructions.
Tips for Getting Started in Affiliate Marketing as a Beginner
It's important to decide if you want to engage in affiliate marketing as a merchant or as an affiliate before getting started. If you want to join as a merchant, the first step is to create a merchant account. Your following actions will be influenced by the aspect of the affiliate marketing connection you are most interested in exploring.
Consider becoming an affiliate partner with another company or brand if you're a blogger or have a significant social media following. Becoming an affiliate partner may be extremely profitable for you. Not only can it assist you in earning money online, but it may also assist you in developing your confidence and expertise with affiliate marketing programs, which may pave the road for you to eventually establish your own.
To get started, it's a good idea to establish a list of the brands and items that you're most enthusiastic about, as well as a list of possible affiliate programs that you might like to join. You may look on the websites of your favorite businesses to discover whether they have an affiliate program or don't (this information is usually listed in the footer).
Establishing your affiliate marketing network makes the most sense if you are a business owner who already has items or services to promote. After determining whether or not an affiliate program is a good fit for your company, the next step is to create your affiliate website.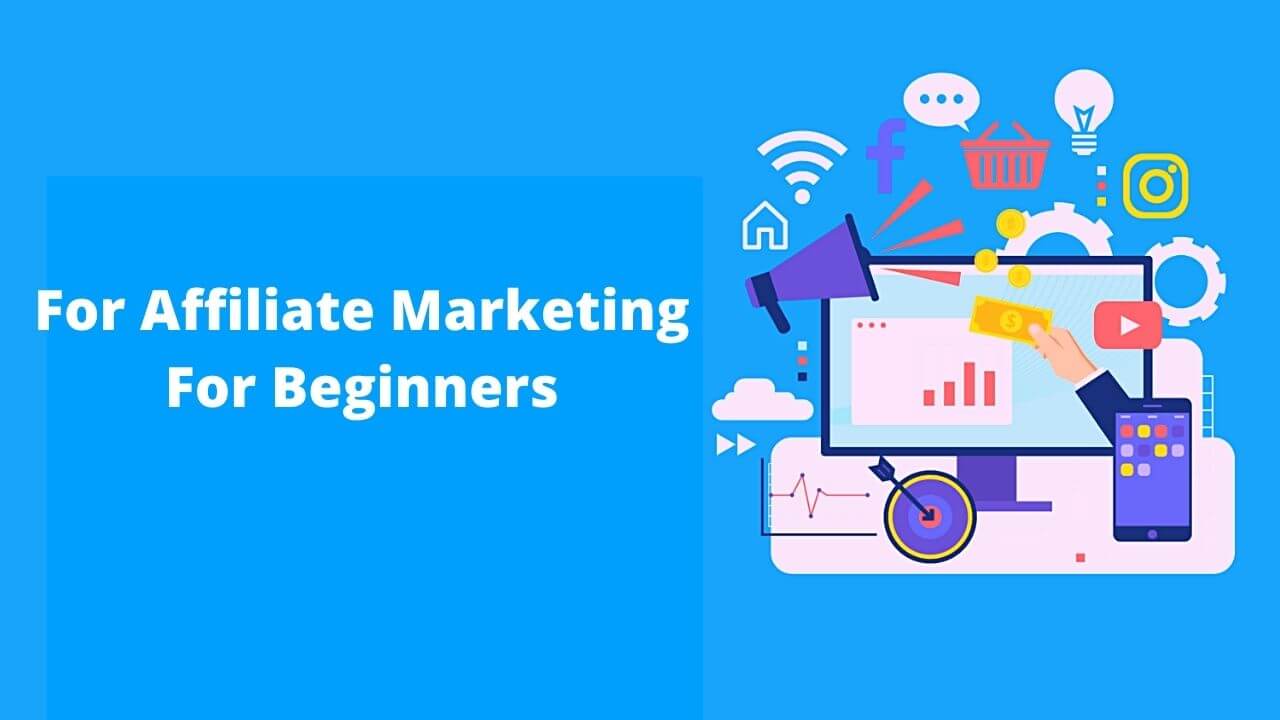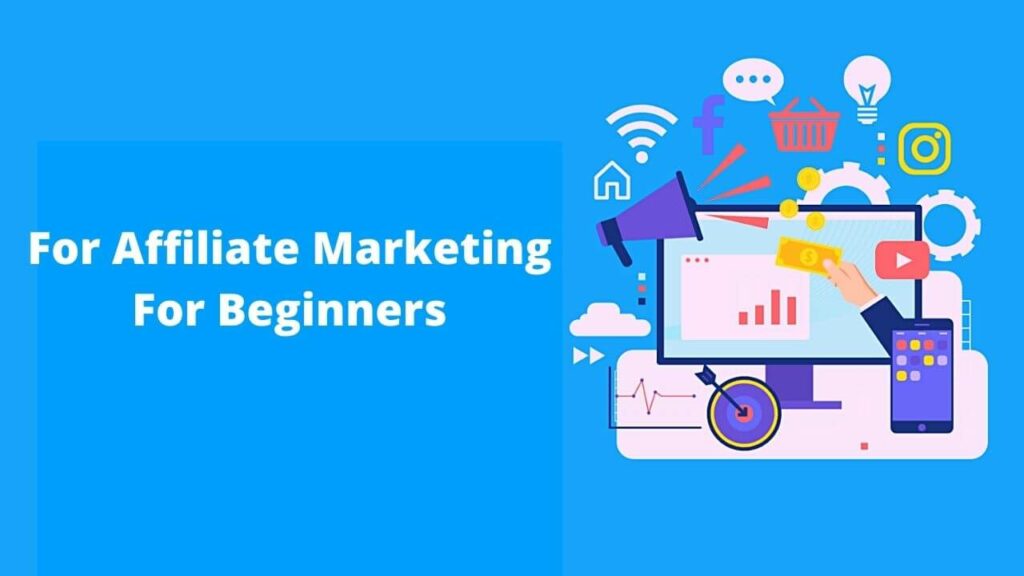 Beginner's guide to affiliate marketing
1. Identify a market niche
A niche market is a subset of a bigger market that is identified by its distinctive qualities. It becomes your specialty and the subject for which you will be known. There are a variety of affiliate marketing categories, including travel tweeting, pet care, and tiny homes.
Niche marketing is a deliberate business choice made to cater to a specialized target group. It contributes to the development of a loyal audience that will purchase your items over those of rivals. So how do you go about identifying a lucrative niche that piques your interest? Take the following into consideration:
Are you keen to find out more about this particular niche? You'll want to gradually develop into a subject matter expert in your field. The only way to acquire expert status is to consistently educate yourself and keep current on current events.
Are you capable of resolving issues? Oftentimes, affiliate marketers have specialized training or expertise in a certain industry. This enables them to deliver information in novel ways and assist individuals in solving challenges.
Is it financially viable? Conduct a fast Google search to determine the popularity of your niche. Determine the level of competition in the space. Consult market reports. A crowded niche is not always a bad thing, since it indicates that there are buyers available.
The objective is to find a niche that interests you. You will not become a six-figure earner overnight. Operating an affiliate company requires dedication and time. If you already appreciate what you're doing, you're more likely to continue doing it regardless of how much money comes in.
2. Decide on your platform
The next step is to decide on a platform for your company. Every marketer has a network and approach that is distinct from the others.
Though blogger Ryan Robinson maintains an Instagram account, his primary source of revenue ($300,000+ per year) is his blog. Other affiliates receive affiliate commissions exclusively through Instagram or TikTok. You could want to know how to make money on Instagram.
As a beginning, you have two primary options:
A website devoted to a certain subject or product
These websites evaluate firms' products for a targeted audience and compare them to one another. Additionally, they can publish buyer's guides and product tutorials to assist shoppers in making purchasing decisions, such as in the Wirecutter section of the New York Times.
The content creators include bloggers, social influencers, and YouTubers, just to name a few examples. They are always publishing material that connects with their audience to increase their impact and clicks. Two key components of affiliate marketing are authenticity and audience engagement. If you are unable to establish a connection with your audience, they are unlikely to purchase the things you propose.
Uncertain which platform to use? Begin with a platform that is familiar to you. If you like generating social media videos, Instagram is the perfect medium for you. If you're a strong writer, blogging may be the ideal path for you. By creating on channels you are already familiar with, you can develop content that engages your audience and generates affiliate sales.
3. Look for affiliate marketing programs that are relevant to your business.
There are several affiliate marketing opportunities available. Affiliate marketing is used by 80% of businesses, according to Mediakix. As a result, it's critical to locate the program that's perfect for you.
Avoid focusing exclusively on high-paying affiliate programs; instead, seek affiliate offers and goods that will resonate with your audience. Several factors to consider while selecting an affiliate program include the following:
Is the program well-known in the market? You do not want to operate with untrustworthy partners. Fortunately, affiliate networks such as ShareASale and Clickbank vet programs and connect you with reputable, successful merchants.
Is the commission rate reasonable for the program? You want to be compensated adequately for your time and work. Numerous schemes offer commissions ranging from 10% to 20% on a sale. Choose a rate that is most convenient for your needs.
Is the earnings per click (EPC) rate high? The EPC statistic is a widely used industry standard that indicates the average affiliate earnings per 100 clicks throughout a merchant's program. Networks such as ShareASale display this data for each retailer. For instance, Modern Nursery offers a 5% commission but has an EPC of $38.20, so you could earn over $40 every click!
To identify viable affiliate possibilities, inquire about your favorite businesses' ambassador or affiliate programs. This allows you to advertise things that you already value and love.
Additionally, the following affiliate marketplaces provide you with items and companies to work with:
Affiliate Program for Commission Junction (CJ)
Affiliate program for Amazon Associates
There are also URL shortener websites to make money on the internet, you might want to check that out too.
4. Produce useful content
In 2020, Statista estimated that individuals worldwide spent an average of 145 minutes per day on social media. Thus, if you're wondering whether you need a website to be an affiliate marketer, the response is no.
Promoting your material on social media is a simple and cost-effective approach to getting it in front of the people who might be interested. Even Pinterest offers affiliate possibilities based on the pins on your multiple boards.
If you run a blog, conduct research and become familiar with search engine optimization (SEO). In 2020, Brightedge projected that SEO generates over 1,000% more engagement than organic social media. Conducting keyword research and properly applying SEO is critical for reaching your audience. Email marketing is another approach to maintain interest in clients who have already visited your site.
5. Establish a following
To begin building an audience, you must first approach them. Creating email lists enables you to communicate with your audience directly. You may send newsletters, notifications about new material, and special offers straight to everyone who joins your email list.
If you're most active on social media, follow and tag experts in your niche. The objective is to do everything possible to generate traffic to your website or social media account.
Attracting them is only the beginning; now it's critical to establish trust between you and your audience to keep them coming back. Write about topics that add value to your audience and assist them in connecting and making more educated decisions about the options available to them.
Avoid attempting to sell anything to your audience simply to make fast cash. If people perceive that you are genuinely interested in them, they will be more trusting of you.
6. Adhere to FTC requirements
The Federal Trade Commission (FTC) protects consumers from deceptive marketing practices. Unfortunately, some affiliate marketers are more than happy to advertise dubious items and services to earn a fast buck.
To avoid this, the FTC requires affiliate marketers to declare any financial relationships they have with the businesses or goods they promote. In short, you must disclose to your audience that you are compensated for promoting the products you promote, and you must always disclose when a link is an affiliate link to remain FTC compliant.
When selecting an affiliate program, there are several things to consider.
While many new affiliate marketers focus exclusively on finding programs with greater commissions, it's critical to consider a variety of other criteria that will affect your potential to thrive and earn earnings.
For instance, a product with extremely high commissions but a poor conversion rate may be less profitable than a product with a low commission but a high conversion rate.
The following are the primary considerations when selecting an affiliate program:
Personal recommendation: Only recommend items or services that you have personally used.

Match your good or service to your niche and demographic: Ensure that the product or service is a suitable fit for your niche and audience.

Popularity and acceptability of the product: Before promoting a product, conduct an online search for reviews and comments on the product.

Conversion rate: Because the majority of affiliate programs are compensated on a cost-per-sale (CPS) basis, you must ensure that the program you pick has a high conversion rate if you want to earn real money. Generally, well-known and reputable businesses are safer options and are much more likely to convert visits to purchases.
In terms of commissions, think about whether you'll be paid once or several times.
what is the payout structure (CPS is the industry standard, although other programs operate on a pay-per-lead or pay-per-click basis); and will you earn second-tier commissions (percentage of sales from affiliates that you refer).
Cookie duration: This is the period during which you are eligible to earn commissions on recommended customers. You want the lifespan of the cookie to be as long as possible to maximize your revenues.
Support and company reputation: Given the possibility of difficulties, we encourage partnering with well-established and reputable businesses. Investigate the evaluations of other affiliates. The top affiliate programs assist affiliates by providing tools and resources such as banner advertisements, creatives, email templates, and client testimonials.
Finally, ensure that you completely grasp the payment terms and procedures, as well as the marketing terms and conditions, associated with the affiliate program you're considering.
FAQ
What are the fundamental principles of affiliate marketing?
Affiliate marketing is a type of promotion in which a business compensates individuals (for example, bloggers) to promote its products and services and create sales. Affiliates display advertisements or promote items or services on their website, mobile application, or blog. Commissions are earned on qualified leads that result in sales.
Can I promote affiliate products without having followers?
Affiliate marketing is practically impossible without followers. When it comes to most situations, one post per day is inadequate; consider posting an Instagram Story 3 – 4 times each day instead of once. As with Facebook, comment on other people's posts and use hashtags sparingly.
What exactly is LeadsArk?
LeadsArk is a digital ORGANIC LEAD GENERATION TRAINING COURSE that also doubles as an Affiliate Marketing offering with high commissions. LeadsArk is well-known for its affiliate program, which pays up to 70% commission on each transaction.
How do I use Instagram to advertise affiliate links?
Establish access to your Instagram account.
Select Creator from the Switch to a professional account menu.
Select the category that most closely corresponds to your affiliate specialty.
Complete the form with your contact information.
Conclusion
Affiliate marketing may assist you in growing your business by advertising the goods of other companies in exchange for a passive income. It can also assist you in advertising the products of other companies in exchange for a passive income. Although affiliate marketing programs differ in terms of structure, cost, and terms, there are a variety of methods to get started.
If you liked this article, then please subscribe to our YouTube Channel for WordPress video tutorials. You can also find us on Twitter and Facebook.