YouTube is the second hugest search engine out there, second only to its parent Google. It hosts billions of hours of videos from indie creators, with some making a full living by uploading video content to the platform. If you're looking to monetize your video creation talent, YouTube is the best place to be.
But let's be frank: it's very difficult to grow on YouTube. As I said, there are billions of hours of video content on YouTube, with guides on almost every topic you can think of. How exactly do you cut through the clutter and get more subscribers and views on YouTube?
That's exactly what this blog post is out to teach. Here, I'll show you some of the most powerful growth tips for YouTube to help supercharge your YouTube channel to greater heights. Before we jump into that, however, you should know the benefits of growing on YouTube.
Why Grow on YouTube?

Before I get on with this section, it's crucial to admit that growing on YouTube is difficult. There are probably millions of hours of content in your desired niche, and you hope for people to notice you among the overwhelming amount of videos that are being uploaded to the platform daily.
The difficulty is what makes the entire YouTube growth thing interesting. You get to experiment, try popular growth tips for YouTube, know what's working, and discard what's not. Also, there's a great reward if you can persevere and grow your YouTube audience tremendously.
The first benefit of YouTube growth is the primary motivator of most YouTube creators: money. It's no news at this point that when you grow your channel to 1,000 subscribers and 4,000 organic watch hours, you qualify for the YouTube Partner Program, enabling you to earn for ads shown on your videos.
In addition to the YouTube Partner Program, a YouTube channel with a decent amount of subscribers will likely get reached out to by brands hoping to promote their products using influencer marketing. Being an influencer can make you even more money than YouTube AdSense, which is enough reason to pursue organic growth.
Also, having a sizeable following on YouTube automatically makes you an authority in the niche. Since people spend more time on YouTube than on other platforms, they're more likely to listen to what you have to say. Plus you also have the added advantage of using your channel to promote your other social channels.
Powerful Growth Tips for YouTube

At this point, you already know the top reasons why you should shoot for organic YouTube growth. However, you're also aware that growing on YouTube isn't as easy as it sounds, but again, it's not impossible to get thousands of subscribers to your channel.
By reverse-engineering what other successful YouTubers did, growing your YouTube channel becomes more of a hobby than a chore. Since the process isn't exactly simple, I'll help you do half the work by doing the reverse engineering and telling you exactly what to do.
Without further ado, here are some powerful growth tips for YouTube to consider implementing to grow your channel massively this year.
1. Research Keywords for Your Videos
One indispensable part of organic YouTube growth is keyword research. It's the process of trying to discover what people are searching on YouTube so you can create content around it for more visibility, making this one of the most powerful growth tips for YouTube.
Skipping keyword research is an excellent way to say: "I'm not interested in views or subscribers." If you create videos consistently without bothering to research keywords, all your videos will have four views, all you re-watching your video three times.
To research keywords for your videos, you need a keyword research tool. Of course, many keyword research tools on the internet support YouTube, but dedicated YouTube growth tools like vidIQ or TubeBuddy since they allow you to research keywords right from inside YouTube.
When researching for keywords, you should go for low competition search terms that have a high search volume. There are tons of such keywords lying around; you just have to discover them and create quality videos around them for success in your YouTube journey.
2. Optimize for Google Search Results
I know this is not the most popular YouTube growth advice out there, but trust me, it works. While the Google Search results were once dominated by blogs and other sorts of websites, it seems like the search giant has started paying attention to video content.
Today, when you enter a search for most of the search terms on Google, you get recommended videos that almost always answer your question. Google even recommends the part of the video that answers the question, which is simply crazy. Even if all you can create are short TikTok-like videos, there's a place for that on Google Search also.
One way to get your video to show up on Google Search is to get related articles to link to you. If you have an article on the same topic that's already ranking pretty well on Google, you can link the video from inside the article to increase its chances of showing up among the results.
You should also note that Google is more likely to feature your video in the search results when it's lengthy and detailed. A 10-minute video explainer works better for Google SEO than a 30 seconds YouTube short video with little to no detail.
3. Host Giveaways and Contests
Let's be honest here: most people will only subscribe to your channel if you have something to give back. While you may think your quality videos are enough bargain for a subscription, quality videos are a dime a dozen on YouTube. Also, how do you even expect users to appreciate videos when they only watch 10-second snippets that answer their questions?
If you're not sure what to give back for a subscription, why not host a giveaway for all your subscribers? Over the years, giveaways have proven to be one of the most effective ways to get subscribers to your channel, and thankfully, it doesn't happen to break any of YouTube's stringent rules.
For the best results, consider giving away something that's very closely related to your niche as a whole. If you make videos about YouTube growth, for example, you may want to give out a subscription to the premium version of vidIQ for one year. That will ensure that almost everyone entering the contest are interested in your content and will make a potential viewer for you in the long run.
You also want to promote your giveaway as soon as it's open. Run YouTube ads, Google Ads, and Facebook ads to tell people about it. Reach out to other YouTubers and ask them to help promote the offer, probably for a little compensation.
If you can use this correctly, it's undoubtedly one of the most powerful growth tips for YouTube. Otherwise, you'll find yourself spending too much money on giveaways without anything significant to show for it.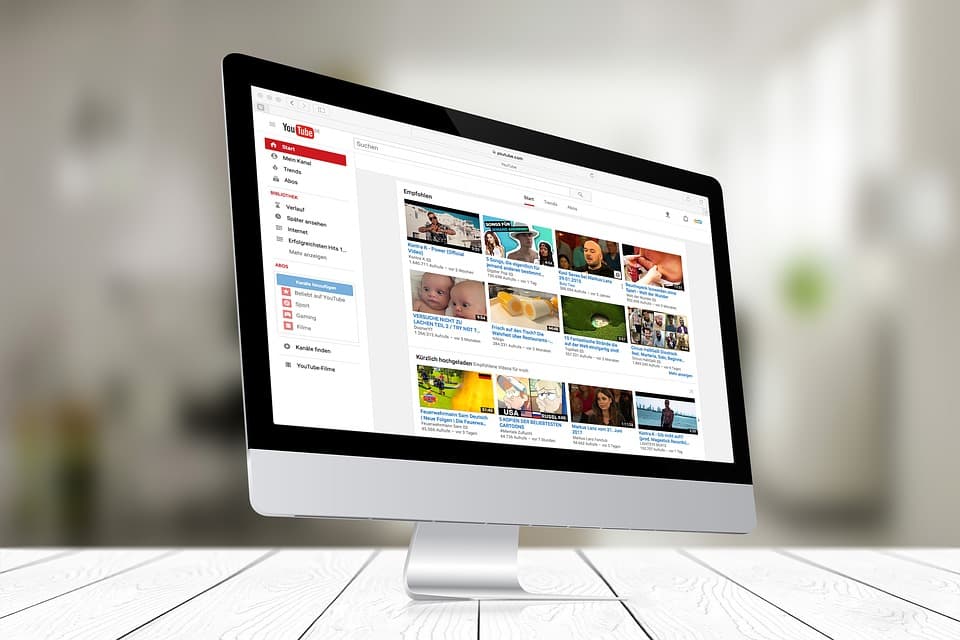 4. Use Better Titles and Thumbnails
You must have seen this piece of advice in hundreds of other articles about YouTube growth, but the fact that I'm mentioning it here is enough proof that you should pay attention. Titles and thumbnails are the first impressions that people have of your video and they should represent your best effort.
If your title isn't catchy and your thumbnail isn't fancy, there's no reason why you should spend hours editing your video since nobody will watch them anyway. All the same, you shouldn't resort to clickbait because it reduces trust in your channel, helping you lose subscribers and fans.
While there are many recommendations for creating better titles for your videos, you should generally follow the common practice in your niche. Writing headlines similar to that of the industry's big boys will position you as a subject matter expert, naturally drawing people towards your videos.
Creating catchy thumbnails isn't rocket science either. Your thumbnail only needs to contain enough information to arouse a user's curiosity without using clickbait. You can also check the thumbnails of videos from the top guns to learn how to create better ones for your videos.
5. Collaborate with Other YouTubers and Content Creators
One of the most powerful growth tips for YouTube that's often overlooked is the power of networking. The entire idea of YouTube growth is all about getting more people to watch your video and subscribe to your channel, and that only happens when you reach a new audience.
One of the most effortless ways to reach a new audience without having to research keywords or pay for ads is by collaborating with other YouTubers. If you see a YouTuber with a similar channel but with different content, reaching out for collaboration is always a good idea.
When you collaborate, you can cross-promote each other's content across your channels, opening you both to a sea of new opportunities in terms of subscribers and view counts. You can also collaborate with more than one creator at once for even better results.
Another style you may want to consider trying is a collaboration with someone in your niche but outside of YouTube. You can introduce them to your audience while they introduce you to theirs. Don't worry about the results; everyone with an internet connection uses YouTube anyway.
Conclusion
There are so many growth tips for YouTube across the internet, but there's also an increasingly huge number of failing channels. If those tips aren't working, you should consider finding alternative YouTube growth tips like those in this article.
By hosting giveaways, collaborating with other YouTubers, researching keywords before creating videos, and upping your titles and thumbnails game, you can get a ton more organic growth for your YouTube channel effortlessly.
If you liked this article, then please subscribe to our YouTube Channel for WordPress video tutorials. You can also find us on Twitter  and Facebook