Planning a birthday party can be pretty overwhelming at times. While most people often hire professionals to help manage their birthday plans, there are several reasons why you should opt to take on the majority of the responsibilities on your own.
Learning more on how to plan a birthday party will serve you with so many benefits. One of which includes having control over how the event of the big day will turn out. One best parts is that you can plan a birthday party without being a professional event planner.
In this guide, we cover the basics of how to plan a birthday party. From planning a tight-budget birthday party to planning the party of your dreams on your own ,and to provide you with a step-by-step birthday planning guide.
Related: Best Entrepreneur Books For Beginners
Table of Contents
WHY YOU NEED TO PLAN BIRTHDAY PARTIES?
No matter what kind of event you are organizing, you should be present during all the planning even if you have little to no experience, or you already hired a professional. A well-planned birthday party will most likely become a successful party.
Above, we mentioned that it is vital to take on the majority of responsibility for your party. Now, we will be listing out a few reasons why you need to do so.
1. To have control over the event
Having control of an event means hardly will anything go wrong during or after the event. Regardless of how grand or simple the birthday party may be, planning the event will help you discover the required budget for the event, the theme for the party, the choice of food, the venue for the event, and games that can be played during the event to create memories.
2. To Avoid Disappointment
Planning is essential in almost all aspects of life. When planning a party, you should check if the venues, entertainers, and caterers are booked already. You also try to plan 5 – 8 weeks and have a good backup plan to save yourself the stress, hassle, and disappointment of rescheduling.
3. Avoid Over Planning
While planning may be crucial for birthday parties, too many plans can put additional pressure on the birthday. Having too many special features can be overwhelming to the guests, it can also make you spend beyond your budget.
To avoid this issue, we recommend you create a clear goal of what you want and what you do not want before all the planning begins. This way, all divisions made will be in check.
Related: Where To Download Free Ebooks Illegal
WHAT ARE THE ITEMS NECESSARY FOR A SUCCESSFUL BIRTHDAY PARTY?
Here are some of the common items needed for a birthday party:
1. BIRTHDAY CAKE
It is like a tradition that when planning a birthday party, a birthday cake must be present. It is a symbol of success and milestones. Also, nothing can beat the power of blowing out the candles on your cake and making a wish on your birthday.
You can order any cake of your choice from any bakery around you. Just check with a bakery on how fast they can deliver baked goods. You can also order cupcakes and tarts. Using your guest list, you'll know the accurate number of orders.
2. TABLES AND CHAIRS
When having a party, you need to rent or purchase plenty of tables and chairs for seating, socialization, and eating.
The factors to consider when picking tables and chairs for your party include: the theme of the party will determine whether you go with casual, simple, or elegant table/chair settings.
The amount of guests you invited will help you know the number of chairs/tables you need to rent. The activities people will do at the party will determine the types of chairs and tables you will be needing. Knowing your party theme will allow you to figure out the best tablecloths to use for your tables and chairs.
3. INVITATIONS
You need to plan your birthday party, so you can make your budget on the number of persons coming to the event. Invitations are crucial because they will also help you decide on how many drinks and food will be needed for the event.
Related: Best Apps To Read Books For Free
HOW TO PLAN A BIRTHDAY PARTY
Here is a step-by-step guide on how to plan a birthday party
1. SET YOUR BUDGET
Curious to know the first step on how to plan a birthday party? Setting a budget is the very first task to tackle.
This is where you need to get serious and take a good look at the funding for your birthday party. Remember that your birthday budget will be the operating factor for many of your birthday-related decisions. So this should be the first thing to do, after all, you can not move forward with any decisions until you know what you can afford to spend.
If you're handling the bills yourself, you should take a hard and good look at your finances and be prepared. But if any of your family is going to contribute financially, you should discuss with them and find out the amount they are willing to contribute to your birthday party so you can know the next step forward.
2. CHOOSE A THEME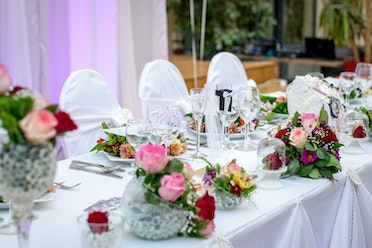 Another step on how to plan a birthday party should involve choosing a theme for the event. You should choose the theme for your party first before booking an event venue. That way it will be much easier to organize the party.
Remember that having an established and stunning theme will help elevate your party. Your choice for the party theme should be based on what you want and how you feel.
Here are some of the most popular birthday themes worth exploring: Spa party, BBQ, Garden party, Fairytale, Movie theme, Disney theme, Cocktail party, Game night, Beach party, Casino night.
Related: Great Best Audiobooks For Kids
3. CREATE YOUR GUEST LIST
Another step on how to plan a birthday party should involve creating your guest list. This process is a stress-free process, that will help you gain insight into how to plan for other aspects of the event.
Keep your approximate birthday size in mind, and write down all the names of the people you did like to invite. While doing that, you should create two categories for your guest list because your family may want to invite their friends. Creating your guest list will also help you stay on a budget.
4. CHOOSE YOUR BIRTHDAY VENUE
One of the steps how to plan a birthday party is choosing the birthday venue. Deciding where you did like to hold your party has an impact on the whole planning. You should choose your birthday venue based on the location, budget, number of guests, and the services offered at the venue. Rent a venue that suits your theme. The right venue will give a good touch to your party.
Popular birthday venue types include:
Breweries or Wineries
Hotels or resorts
Restaurants
outdoor or Beach
Related: Best free online games for iPhone 
5. CHOOSE A DATE AND TIME FOR THE EVENT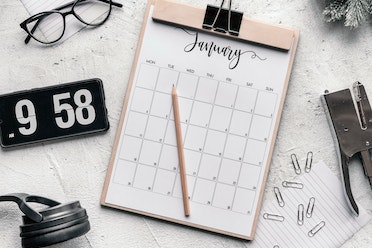 One of the steps how to plan a birthday party is deciding on the date and time for the event. Choosing a specific date and time for the celebration is an important step in planning a party. Choosing a time will vary based on who the party is for and the age of the person.
If the party you're planning is for a child, host it in the morning or afternoon, this way other kids will attend. But if you're throwing a birthday party for an adult, an evening/night party is appropriate.
6. RESEARCH ENTERTAINERS
One of the the steps on how to plan a birthday party should involve making your research on the entertainers for the event. The amount of entertainers you will need to hire for your birthday depends on a variety of factors including style and specific choices.
If you have a birthday planner, they'll do most of the research for you but if you're planning the party yourself, the kind of people you'll need to hire include: A dj or musician, videographer, photographer, and hair and makeup artist. However, when researching your preferred entertainment and vendors, put your budget first.
7. GATHER DECORATIONS FOR THE PARTY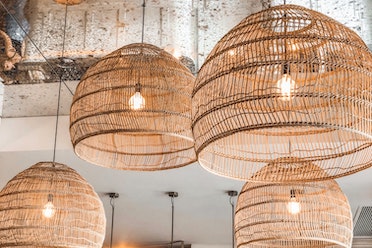 One of the steps on how to plan a birthday party is deciding on the decorations for the party. Remember, when purchasing the party's decoration, purchase one that matches the theme and that adds to the magic and fun for you and your guests.
Use the architecture, venue color, and layout to determine your key decoration option. For example, if you're throwing a beach birthday party, some of the decorations you'll need are sea-themed balloons, a Pond fishing game, and an Ocean Animal figurine.
Related: Best AI Image Generator
8. DECIDE ON THE FOOD AND BEVERAGES
Deciding the best food and beverages for your birthday party is a process all on its own.
When planning a birthday party, one of the most important aspects to consider is the amount of food and beverages that will be enough for your guests.
Think about the number of the guest that will be attending the party, what they would love to eat, and how much it is going to cost you. Also if there will be lots of kids at the party, you should have some kid-friendly meals on the menu.
9. ENTERTAINMENTS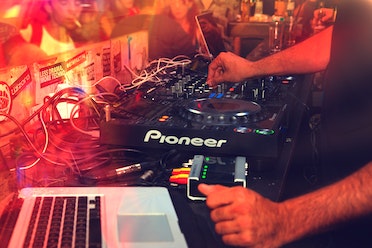 One of the steps on how to plan a birthday party is deciding on the type of entertainment for your event. In addition to entertainers, birthday parties also need all sorts of entertainment and activities that can help all the guests feel more comfortable. The perfect entertainment should be what everybody is comfortable participating in.
Some popular entertainment options include:
Party games
Karaoke
Dancer
Outdoor games
Trivia night
Related: Best AI Voice Cloning Software
10. OUTDOOR FUN
If you're planning an outdoor activity for your birthday party, you should check the weather reports for the day and be prepared. You should always have a backup plan in case the weather changes.
11. SEND OUT INVITATIONS
Finally, Once you've done all the above details then it is time to create and send out invitations to the guest list. If your birthday party date falls on a holiday or working day, sending the invitations 1-2 months before the party is a good option.
In addition, when creating invitation, some of the things to include are the location, Birthday date, color code (if there's one), and relevant information about the party activities and theme.
How Can I Make My Birthday Party Fun?
Planning things in the right order will most likely make your event fun and entertaining to the guests. 
How Do You Plan a Birthday Party For Large Numbers?
Guest list is very important during grand birthday parties, this will enable you to decide the venue, entertainers, and food. 
How Do You Make a Birthday Party Simple?
You can keep your birthday party simple by keeping your guest list simple. 
CONCLUSION
As stated earlier, birthday parties can be overwhelming when the right plans are not in the right order. Therefore, planning for birthday parties is a crucial step to a successful and fun-filled event. We have listed a step-by-step guide on how to plan a birthday party and we hope it is helpful to your search.
If you liked this article, then please subscribe to our YouTube Channel for videos. You can also find us on Twitter and Facebook.
REFERENCE
Socialtables.com
Tagvenues.com
Classpop.com
Eventbrite.com
RECOMMENDATIONS