Crypto games, Blockchain games, and NFT games are rapidly becoming a thing, in fact as more people are getting involved in the crypto space, we tend to see how the best crypto games have spiraled in popularity along with the world of online gaming in general.
So what's the excitement about crypto games? Whether you're a newbie to crypto games or you've been in the game for a while or you're just looking for a new interest to explore as an online gamer, you can collect and play NFTs in virtual worlds. You can also earn digital cash or collectibles or real-time cryptocurrencies as rewards for these online games.
Earning cryptocurrency or NFT that has real-world value while having fun is one of the main reasons why play-to-earn games have become so prominent. So in this article, we'll review the top play-to-earn best Crypto games to try, free NFT games, and Blockchain games.
Table of Contents
Types of Blockchain Games
Racing Games
Card Games
Virtual World Games
Battle Games
Fantasy Sports
The Top 5 NFT Games to Play
Here's a list of the top play-to-earn NFT games to try right now.
Axie Infinity
Silks
Splinterlands
Blankos Block Party
Alien World
Cryptopop
Zed Run
Gods Unchained
1. Axie Infinity
This is one of the most popular play-to-earn NFT games in the world right now. The game is based on a native token "Axie Infinity Shards" (AXS)- A cryptocurrency that can be traded on the ERC-20 protocol.
In order to participate or start playing Axie Infinity, you need to own at least three Axie. On the gaming platform, you will also be able to collect, breed, and raise creatures known as Axies (Axies are Ethereum minted NFTs that can be bought and traded on NFT marketplaces). Then you receive the Smooth Love Potion (SLP) token as a reward.
This digital coin is basically used for paying breeding fees in the game, however, it can also be sold on exchanges.
Axie Infinity was launched in 2018 and it currently boasts more than eight million registered players, and about a million daily active players.
2. Silks
Silks is widely considered the best Play-to-earn metaverse game. It is a new NFT project that combines the best of real-world thoroughbred horse racing with a unique metaverse experience. Interestingly with Silks, each player can own a digital horse – which itself is an NFT – that's linked to a real-world racehorse.
As a player, you will be able to track the real-world counterparts of your horses, as they breed, race, and develop. You can also acquire other resources on the Silks metaverse, which includes racing silks, horses, stables, and land.
There are two non-fungible tokens (NFTs) on the silks platform. The $STT token serves as the in-game transaction coin, which is also used to pay out rewards to players and the $SLK token is the governance coin built on the blockchain and governed by DAO.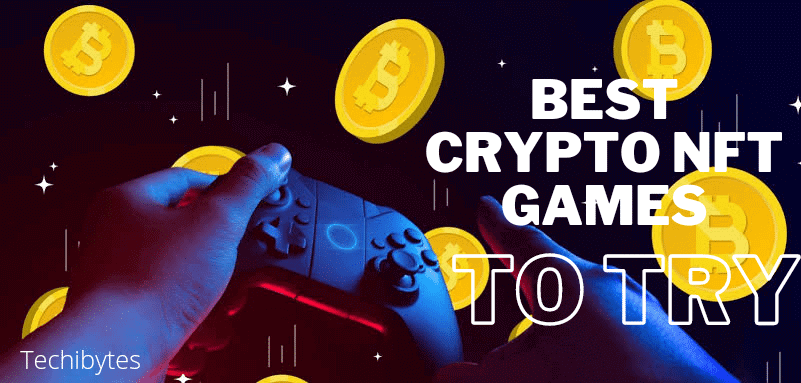 You can stake, mine, and earn more $STT coins as you progress on the game. The more $STT you earn, the more you can breed and stake.
Silks is set to launch at the end of April 2022 and it is currently the most anticipated game of 2022. It has also generated lots of interest from millions of gamers and investors worldwide.
3. Splinterlands
Splinterlands is another top NFT game in the world right now. It's a blend of adventure and card games where you explore, fight, and trade cards inside the Metaverse.
There are about 500 play cards and more than 64 abilities you can discover in the game. New NFT projects have also been released on the platform.
Splinterlands makes it easy for both amateurs and professional players to earn rewards. You can earn new cards and in-game tokens by going on quests, challenging other players in ranked play, or joining tournaments. Cards can be traded on the exchange market, converted to cryptocurrency, or even rented out to other players.
4. Blankos Block Party
Blankos Block Party is one of the popular P2E best Nft games in the Blockchain ecosystem.
It is a multiplayer party gaming platform where users can play mini-games and complete quests to collect Moola, or (MLA), the in-game currency.
The logic of the game is quite interesting, players create unique assets in the form of NFTs that offer special in-game abilities. Players can earn rewards and then buy, sell or trade their 'Blankos' for different bonuses.
You can then trade or exchange your coins for other cryptos through exchanges.
5. Alien Worlds
Alien Worlds is one of the best P2E Nft games for players who want to explore a new space-themed metaverse.
It is a futuristic sci-fi adventure P2E NFT game with a simple tenet. The game logic revolves around NFT alien species that a player can capture and use to mine or find different items.
The more a player upgrades, the greater the odds of winning. It is simply about playing, mining, exploring, and upgrading to create an immersive experience.
Alien Worlds also has Mission NFTs that send you on a special quest far across the galaxy. Mission NFTs can be exchanged for Trillium, the official in-game cryptocurrency of alien worlds…
6. Star Atlas
Star Atlas is another top NFT game that pays gamers sumptuous rewards. It is an astronomy-based, play-to-earn game where users can explore space and trade NFTs of planets, stars, and other items.
Star Atlas works more like alien worlds with more focus on planetary bodies. Each planet or star has unique features, making them all different from one another in the game. Players can also discover new worlds by traveling at warp speed around this virtual galaxy.
It has two in-game tokens, the ATLAS, which is used in the game as a utility token, and the POLIS, which is a governance token. The greater the amount of ATLAS a user owns, the more POLIS they generate. Vice-versa.
7. Zed Run
Zed Run is another horse racing play-to-earn NFT game to try today. The game enables participants to own and breed different NFT horses that they can buy, sell and trade with other participants on the gaming platform.
Simply put, players race their horses to earn rewards. Each horse has their strengths and weaknesses, and players can upgrade them to make it easier to win races. They can also bet on other players to earn money.
However, Zed Run doesn't have its own native token but works with the Ethereum Blockchain.
8. Gods Unchained
This is one of the best NFT games to play in terms of rewards and compensation. It is a Blockchain-based P2E nft game that enables players to collect NFT cards to compete against other players.
The idea behind the game revolves around supernatural beings known as "GODS", each God possessing unique abilities. The in-game token is also known as GODS and it can be used to buy these NFT cards on exchanges, you also earn the same token when you triumph over other players in the game. You can swap your cards to crypto if you want to convert them to cash.
Gods Unchained has recorded more than $50 million in trading activities since it was launched.
Best Crypto Games To Play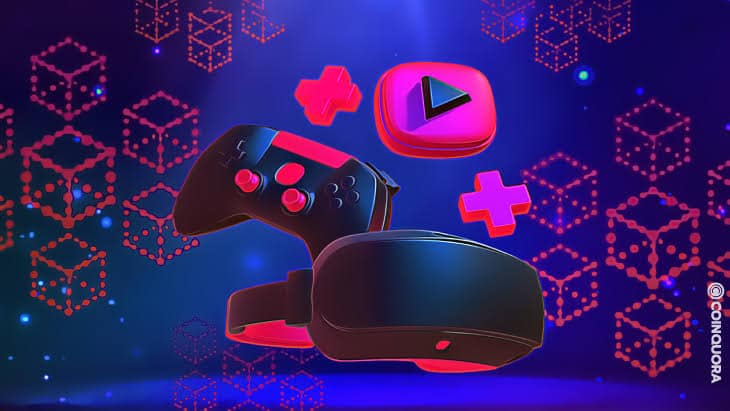 My Defi Pet
Cryptopop
The Sandbox 3D
Space Misfits
1. My Defi Pet
My Defi Pet is one of the top Blockchain games to try if you really want to have fun. It is a P2E game where players raise their virtual pets. You can buy, sell, and trade these pets on the game's blockchain-based marketplace. You can also create amazing NFTs of pets by customizing pet features, including color, fur patterns, eyes, monogram style, head shape, and wings.
Another cool thing is that My Defi Pet operates on the KardiaChain and Binance Smart Chain network and you can use the in-game token (DPET) to trade and buy stuff.
2. Cryptopop
If you're a Candy Crush lover, you'd definitely fall in love with this particular one.
Cryptopop is, in simple terms, Candy Crush for the blockchain. Instead of grouping together diamonds and gems, Cryptopop requires you to group together cryptocurrency symbols.
The more coins you blast, the more you can earn on Cryptopop. This Play to earn nft game rewards you with PopCoin, an ERC-20 token, as you progress on the leaderboard, you gather more PopCoin. This game is simple, fun, addictive, and easy to learn.
3. Decentraland
Decentraland is a virtual reality game that enables you to construct your own virtual 3D world by buying land using cryptocurrency and developing it into whatever you want within the platform.
You can do stuff like building a separate game to opening an online e-commerce store that's open for business. A player can also pay other users to keep their land secure while they're offline.
To get started, you will need to buy MANA coins (the official in-game token) – which can be purchased on various exchanges.
4. The Sandbox
Sandbox 3D is an immersive Blockchain-based P2E game that allows you to build, craft, and live inside the metaverse. You get to create Virtual worlds with different specs of your choice and then monetize them.
The in-game token for the game is SAND and you can use it to trade within the platform.
5. Space Misfits
Space Misfits is one of the most widely acclaimed crypto games you can try today and it is powered by the Enjin Blockchain protocol.
To play the game, you'd be given the chance to explore different worlds, while competing to collect resources and expand your fleet in space.
The in-game token for Space Misfits is BITS and rewards are also paid in this token.
Where you can Play Crypto Games for free
There are different mediums at which you can access play-to-earn Blockchain games, you can play either with your web browser on the computer or through a mobile app on Android or iOS.
Benefits of Playing Crypto Games
There are various perks you earn or get rewarded for playing crypto games. Asides from the fact that you have fun playing these interesting games, you also get to earn real crypto coins and digital assets.
This is also one of the easiest ways to gather NFTs for free as many of these games offer rewards in the form of NFTs.
Conclusion
Play-to-earn games are the new cool, crypto games are the future of online gaming. The immersive experience, the reward system, and the cross-linking options to the real world are great feelings everyone should experience.
You can check these games out and do more research for yourself. You should know that crypto in general is a volatile asset and you should be careful and cautious before investing in it. Have fun playing!!!
If you liked this article, then please subscribe to our YouTube Channel for videos. You can also find us on Twitter and Facebook.Categories