Currently, it appears like everyone is discussing the metaverse. The term's usage increased last autumn after Facebook changed its name to Meta. Since then, many people have taken an interest in the "metaverse" and, presumably, found it confusing.
The best way to characterize the metaverse is as a combination of the real and virtual worlds, and a lot of people are becoming more curious about how to buy land in the metaverse. Metaverse proponents claim that such a future is imminent and that people will one day spend the majority of their waking hours in augmented reality. Virtual real estate (also known as virtual lands) may represent the future of physical reality in this regard.
Considering how our lives have gotten increasingly digital throughout the COVID-19 epidemic, such a technical leap does not appear implausible. Interacting with others through a screen has become the norm, whether it's through VR Chat with coworkers or by designing your 3D area on one of the several blockchain gaming platforms.
If we spend the bulk of our time in the metaverse in the future, it comes as no surprise that we will require a residence. Purchasing property in the metaverse for your future digital house is the initial step. Millionaires are already partaking in the digital land rush, but more cheap choices are also available.
Investing several thousand dollars on a piece of metaverse real estate is not for everyone. But as real estate prices continue to rise in 2022, it might be a welcome option for individuals who still desire ownership but cannot afford actual land. Who doesn't want a head start on constructing the virtual home that you may one day hand down to your children's 3D avatars?
Here's how to begin.
What Exactly Is the Metaverse?

The metaverse is the next phase of the Internet or the subsequent stage of its evolution. It is difficult to adequately define since there is no commonly agreed definition. Snow Crash, a novel written by Neal Stephenson and published in 1992, is where the word originally appeared.
In the book, the metaverse was only a virtual realm inhabited by real-world persons who were not always in the same physical location as others around them. Hence, if so;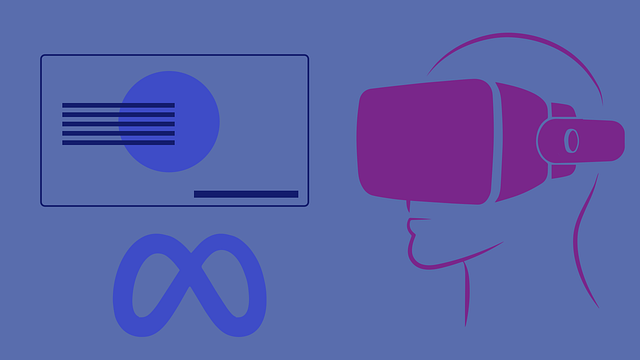 What Is Metaverse Land?

Normally, a metaverse will split its space into several regions, including free land plots that people may purchase and utilize for several reasons. This land is not only marketable but also programmable, and it is purchased, sold, and traded using non-fungible tokens (NFTs) in return for cryptocurrencies and cash. As users may create a variety of experiences, play games, interact, and organize events, spaces are important.
As they are NFTs, it is simple to show ownership over the land and the digital products it contains. Every transaction involving metaverse land is a matter of public record. Users can ordinarily acquire a piece of metaverse land through the platform's marketplace, or they can use a third-party NFT platform like as OpenSea or Rarible.
The technology's increased popularity has resulted in a booming industry. The virtual real estate sector currently generates substantial revenue for developers and sellers, and the market is growing. In 2021, Metaverse real estate values increased by 700 percent, and the total market value reached $500 million. As if that were not enough, the market is anticipated to grow to $1 billion by 2022.
Why Purchase Virtual Property in the Metaverse?

Two key reasons: accolades and return on investment. Several virtual real estate developments are now starting in the metaverse. The premise is identical to purchasing an NFT: you hold this digital asset, and anybody can verify its legitimacy since it exists on the blockchain.
You may sell your virtual land after its value has increased, or you can rent it out (yes! this is a thing) for parties or special events. You may even construct a virtual home and rent it out, or create a digital art gallery where aspiring artists can exhibit their work.
What Can Virtual Land Be Used For?

With virtual land values reaching all-time highs, many have accused certain investors of stoking a speculative market for non-fungible tokens (NFTs). However, price speculation is not the only factor driving the buzz. Land in the metaverse gives a possibility for many other users to monetize virtual assets and interactions going place within it. From renting to maintaining metaverse land, the following trends are generating revenue:
Flipping Terrain
Users have the option to purchase a parcel of virtual land and resell it for a profit.

Constructing infrastructures
Instead of leaving a plot of land undeveloped, many users are deciding to construct a variety of virtual properties for themselves or other users. This consists of digital casinos, clubs, performance venues, NFT galleries, and businesses, among many more.

Brokering
The success of land NFTs has led to the rise of real estate brokers that, similar to their real-world counterparts, connect sellers with prospective purchasers or just counsel customers on how to effectively manage their metaverse assets.

Advertising
High-traffic regions of the metaverse are becoming increasingly lucrative for advertising purposes. This land may be rented out and utilized by businesses to market their products and services.

Activities and services
The metaverse is intended to amplify and facilitate the creation of new online experiences. As a result, metaverse land is utilized to host events and operate services. Metaverses such as the Sandbox also encourage users to build and share instructional mini-games and activities for the benefit of the community as a whole.

Several well-established businesses are now utilizing the metaverse as a supplement to their real-world operations, allowing customers to access services and interact with employees like that in the actual world. In reality, a slew of financial institutions has begun exploring further business opportunities in the metaverse by investigating virtual real estate financing, metaverse mortgages, consumer lending, and crypto transactions.
Where to buy land in the metaverse

There are several metaverse games in which it is possible to acquire virtual real estate. Most of them have long since sold out of the land, so you will likely need to purchase a plot or home on the secondary market. Before you rush to sign a deed, though, here is an overview of the most popular sites to purchase the property.
While several of these sites enable players to acquire tokens that may be used for in-game purchases, we will outline each minimum price in ETH, from the cheapest to the most expensive.
Treeverse
Price: 1.44 ETH (about $4,200) via the Treeverse Plots collection
Loopify, an NFT collector and influencer, has built a pixel-themed metaverse called The Treeverse. The game is an open-world, fantasy MMORPG in which players may battle monsters, create weapons, and tackle dungeons, among other activities. Treeverse is divided into different NFT collections, however acquiring a Founders Plot grants users the ability to develop public dwellings, rent their property, and more.
Cryptovoxels
1.7 ETH ($4,900) is the price for the Cryptovoxels collection.
Cryptovoxels is a virtual universe containing "Origin City." Within the city, there are highways owned by "The Corporation" and individual plots. On their parcel, parcel owners can construct or add or remove blocks and elements. Owners may also designate their land as a "sandbox parcel," making it free for anybody to build on.
Worldwide Webb
Price: 2.44 ETH (about $7,100) from the Worldwide Webb Land collection
Worldwide Webb is an extensible pixel art massively multiplayer online role-playing game (MMORPG) metaverse game that provides usefulness to popular NFT projects. In-game avatars, pets, virtual real estate, objects, and missions are purchased for non-fungible tokens. In Worldwide Webb, virtual lands are user-owned and -controlled locations that may be used to host social gatherings, pets, avatars, and games. They can even let users sell their artwork and add bespoke smart contracts.
Somnium Space
Price: 3.2 ETH (about $9,300) for the Somnium Space collection.
Somnium Space is a freely accessible virtual reality environment with its economy and money. On Somnium Space, people may build avatars, property, and experiences that are customized. The game features a complete VR market and can be played on a PC or mobile device, but the VR headset provides the greatest experience.
The Sandbox
The cost is 3.24 ETH (about $9,500). through The Sandbox assortment
The Sandbox is a virtual environment in which people may construct, own, and sell game experiences. The Sandbox blockchain gaming platform is comprised of three interconnected products: VoxEdit, where users can design and animate 3D objects; Marketplace, where users can post, publish, and sell their NFT creations; and Game Maker, which enables anybody to create incredible 3D games for free. Players may purchase LAND and fill it with interactive games, objects, and experiences.
Decentraland
4.6 ETH ($13,500) is the price via the Decentraland collection.
Decentraland is a 3D virtual environment in which users may explore an expansive digital landscape and purchase virtual parcels of land. The game may be played with or without a cryptocurrency wallet, although one is necessary to buy metaverse wearables. Once users have acquired land, they may develop it using the Decentraland editor or by importing 3D models from external tools.
How to buy land in the metaverse

The purchase of NFT land follows the same procedure as the purchase of any other NFT. To get started, all you would want is a wallet and some cryptocurrency. Just like with any investment, it is essential to conduct your research before undertaking risks.
Step one: Select a metaverse platform
Before purchasing metaverse real estate, you must choose a metaverse platform. Your motivations for purchasing the land will influence your choice of project.
Step 2: Create a wallet
You must establish a wallet to have access to the coins you hold. You have the option of using a mobile wallet or a browser-based wallet, depending on your preference. Using a web wallet, on the other hand, is often less problematic.
MetaMask and Binance Chain Wallet are also viable solutions because they support many blockchains, but you should always verify that the wallet you choose is compatible with the blockchain of the NFT territory.
You will receive a series of words termed as your seed phrase during wallet setup. Keep it in a secure location, since this will allow you to retrieve your wallet if you lose access. You should store it in a location that is always offline.
Step 3: Link your wallet to the marketplace
Using sandbox as an example, you may view land parcels up for auction on The Sandbox's map. Others have been hosted on other exchanges, such as OpenSea.
Before placing any bids, you must link your wallet. On The Sandbox's map, in the upper right corner, click (Sign In). Ensure that your wallet is configured to the same blockchain as the project, Ethereum in this example.
Click [MetaMask] thereafter.
MetaMask will prompt you to join through a pop-up. Select [Next]
Select the [Connect] button to begin establishing a connection with your wallet.
The Sandbox will now request that you provide an email address and a username.
Click [Continue] to complete account creation. If you wish to use the SandBox editor, you may also supply a password voluntarily.
To finalize your MetaMask account, click [Sign] on the required signature page.
After successfully connecting, your account value and profile photo will appear in the upper-right corner of the page.
Step 4: Acquire SAND or ETH and move it to your wallet.
To acquire or bid on the land, your wallet must contain either SAND or Ether (ETH). Buying ETH will probably be more beneficial since the majority of The Sandbox exclusively accepts ETH for land sales.
Once you have acquired your cryptocurrency, you must transfer it to your cryptocurrency wallet. Use the public address of your cryptocurrency wallet as the withdrawal address.
Step 5: Select a plot of LAND
Using the criteria provided below, you can simply sift through open land to bid on or acquire in The Sandbox. The majority of The Sandbox property has already been acquired, therefore you will often only find accessible land on OpenSea. However, it is still possible to bid on these sales using The Sandbox map. As OpenSea connections are included in the user interface of the SandBox map, it is also the easiest method to confirm that you have purchased a legal NFT plot.
After locating the land you like to acquire, you may either click [Bid] to submit a bid or the ETH value to purchase it at a fixed price.
Submit a bid by clicking [Bid].
A pop-up will now appear, allowing you to make a bid. Before finalizing the transaction with your wallet, enter the bid amount and click [Place Bid].
The cryptocurrency will be refunded to your wallet if the seller refuses your bid or the transaction concludes.
When you click the set price, you will be redirected to OpenSea to make the transaction. Before you can acquire the land, you must first link your wallet to the marketplace. You may also submit an offer through OpenSea if you do not wish to use The Sandbox.
How to market property in the metaverse

There are typically two alternatives available when selling NFT Land. You can sell it through either the metaverse program's marketplace or a secondary market. Currently, only third-party marketplaces may be utilized for sales with The Sandbox. In the future, landowners would be able to sell their properties directly through The Sandbox for a 5% processing fee paid in SAND.
To sell your land on OpenSea, navigate to your account and click the [Sell] button next to your NFT. You may then establish a fixed-price auction or a timed auction.
How to lease property in the metaverse

Some initiatives, such as The Sandbox, will allow landowners to rent their property to third parties. There is no official structure in place for this, though. If you opt to rent the land to a third party, you will need to negotiate a private agreement, which is a dangerous proposition.
Never transfer the ownership of your NFT to a tenant while renting it out. It is safest to wait for the establishment of an official, secure rental scheme.
FAQ
Which metaverse is the most popular?
Decentraland.
What Risks Are Involved in Purchasing Land in the Metaverse?
As with any investment, purchasing land in the Metaverse entails some risks. The profitability of real estate will be dependent on location, adjacent development, and the actual acceptance of the platform over time. Unless you quickly resell the home, it can be some time before you receive a return on your investment.
Is investing in Metaverse Land a wise idea?
As with any other developing technology, each investment you could consider has both risks and potential returns. Many may find the notion of metaverse land (and the lack of actual assets) to be incomprehensible, but the promise of virtual worlds and related technologies such as virtual and augmented reality, and artificial intelligence is indisputable.
Conclusion
The digital property investment ecosystem has gained immense popularity in the bitcoin community. Purchasing and selling land is a straightforward process. However, current prices occasionally make it too expensive than investing in genuine real estate. If you decide to acquire NFT metaverse land, you should examine the associated dangers and adhere to secure crypto procedures.