There is a gold rush in the metaverse as a result of the impending revolution. The metaverse, a new digital frontier, is gaining a lot of attention, from great names in technology to everyday people eager to grab the endless possibilities it offers.
Many options exist on how to make money in the metaverse, and also generate and exchange value for real-world advantages from your time in the metaverse, from a virtual career to new kinds of art and entertainment. In addition, it's probably a lot easier than you think.
Using augmented reality (AR) and virtual reality (VR), a metaverse may be defined as a shared virtual realm that is hyper-realistic, engaging, and interactive owing to the employment of these technologies. Metaverse can have several virtual worlds where individuals can partake in a variety of activities that are a combination of both real and digital.
In a metaverse, you'll be able to immerse yourself in all of your online activities, such as shopping, meeting up with friends and family, attending a performance, and even completing formal paperwork, instead of just seeing them on a screen.
When compared to what you now get from your screen time, the metaverse offers several advantages. In the end, it all comes down to a highly dynamic platform that allows you to get more done in less time than ever before. Some of the characteristics of a metaverse can be summarized as follows:
ENDLESS
There are no physical or non-physical barriers in the metaverse because it is a 3D virtual realm. No one can put a cap on how many people may utilize it at once, what kinds of activities can be carried out there, or what kinds of enterprises can operate there. As compared to current internet platforms, it provides more accessibility.
CONSTANT
You cannot disconnect, reboot, or reset a metaverse. Users may use it at any time and from any location, which ensures that their experience is never interrupted. The information and experiences that people create in a metaverse will develop through time, just like the metaverse itself.
DECENTRALIZED
Because no single company or platform controls the metaverse, all of its users have access to and ownership of their data. Because of its ability to make virtual world transactions transparent, traceable, and secure, blockchain technology plays an important role in this.
IMMERSIVE
A different level of immersion and involvement, where all of the sensory organs are more completely engaged and the customer feels more present in their experiences, will be available to everybody, whether they use a VR headset, AR glasses, or simply their smartphone. Users will be able to actively impact the metaverse's settings, items, colors, lighting, and more, making it a very realistic realm.
VIRTUAL REALITY ECONOMIES
Sensorium Galaxy's SENSO is an example of a decentralized virtual economy driven by bitcoin that may be used in the Metaverse. Marketplaces, where users may purchase and sell digital assets such as avatars, virtual apparel NFTs and event tickets, are included in this category.
EXPERIENCES IN THE SOCIAL WORLD
To a large extent, the metaverse's users are its heart. Participation in co-experiences and co-creation of the metaverse is facilitated through user-generated material, from virtual inventions to personal tales and exchanges with AI-driven avatars.
HOW TO GET INTO THE METAVERSE
The Metaverse is a virtual reality universe. There are two ways to enter this virtual world: on a screen, like your computer, or through a virtual reality headset, which immerses you fully in the experience. So many activities are now possible in the metaverse, from attending a concert to holding a business meeting to playing video games with your buddies and it's a place where you can do everything you want virtually.
In essence, the metaverse is a fusion of virtual, augmented, and physical reality that makes it difficult to distinguish between your online and offline activities. The Sandbox, Mirandus, and Decentraland are just a few of the platforms where users may participate in various ways.
You'll need to have a Windows PC and your crypto wallet to take part in most of these sorts of platforms, including the Sandbox. A laptop may not be enough if you're searching for a whole metaverse experience. It is possible that the processing capacity of smartphones and PCs cannot manage massively multiplayer games like Fortnite and Animal Crossing, which have millions of players.
TIPS ON HOW TO MAKE MONEY IN THE METAVERSE
Metaverse would be the next big thing, and Meta is a market leader in the space. As the future of digital media evolves, so will the methods in which these networks may be monetized. The following are some ways to earn money on Metaverse;
1. NFTS CREATION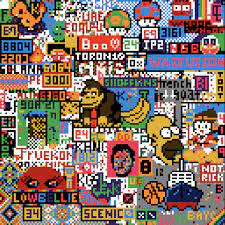 You will be able to convert any of your inventions into NFTs (or non-fungible tokens) and trade them on open marketplaces in the metaverse. The metaverse will flourish and sustain open economies through the usage of avatars, mansions, fashion, collecting cards, and other digital things designed and generated by people. There are several instructions online that demonstrate how to produce an NFT, which is effectively digital evidence of ownership and validity for any asset, virtual or physical. 
However, for those who are less interested in this, there are alternative possibilities, such as founding an NFT art gallery and selling other people's work in exchange for a portion of the profits, or becoming an art broker, counseling metaverse customers on how to best traverse this newly-minted NFT environment.
2. ADVERTISING
Numerous businesses are flocking to the metaverse, not just to establish a presence online, but also to leverage it as a significant advertising platform. As with the real world, companies may build storefronts in virtual malls and advertise their products and services on a variety of online networks, including renting and selling interactive virtual advertisements.
As more individuals join the metaverse, it's just a matter of time until it develops into a gigantic marketing and promotional platform.
3. REAL ESTATE
Virtual real estate has exploded in popularity recently, with plots in metaverses such as Decentraland, Axie Infinity, and The Sandbox fetching millions. There are a lot of chances there for the taking:
Real estate flipping: Purchasing tracts of virtual lands or digital properties and reselling them at a profit.
Real estate broker: With this much real estate business available, the demand for virtual real estate firms has increased exponentially. As a realtor, you may earn significant commissions by connecting buyers and sellers or simply by providing advice.
Renting: As with real estate, you may purchase a plot of land, construct a house or other sort of property, and then rent it out. You might also utilize your home to advertise, particularly if it is in a high-traffic region.
Management of real estate: Another excellent approach to monetize your knowledge in metaverse real estate would be to become a supervisor of other users' assets, which includes monitoring the optimal use of virtual venues such as music halls and plots of land.
Designing real estate: The business of conceiving and bringing to life plots of land and metaverse structures can be extremely lucrative. Whether it's a private residence, a retail mall, or a stadium, the need for professional 3D designers will eventually surpass that of other virtual world employment.
4. FASHION
Fashion was one of the metaverse's initial applications. Fashion brands such as Louis Vuitton and Gucci have previously experimented with virtual clothes through the usage of NFT collections. Gaming has also proven to be a popular platform for brand partnerships, as seen by the Burberry x Blankos Block Party and Valentino x Animal Crossing collaborations.
However, virtually anybody may launch a digital clothing business and earn money in the metaverse. Even if you're not a fashion designer, you could enjoy designing unique avatars for yourself and assisting your friends in customizing theirs.
5. EDUCATION
With schools forced to close and millions of students forced to take online lessons due to the epidemic, the promise of virtual learning has become clear. The metaverse will continue to evolve into a more immersive world, allowing lessons to become ever more individualized and engaging. As a result, tutoring and educational programs are certain to grow in popularity.
6. VIRTUAL EMPLOYMENT
Virtual employees will be in great demand to help construct and maintain a metaverse. Whatever your field, you'll be able to provide your skills as a freelancer or for organizations such as Meta or Microsoft.
3D artists, virtual reality architects, community administrators, developers, coders, visual and fashion designers, recruiters, and authors of metaverse content are just a few of the vocations most in demand.
7. GAMING
Gaming is now the most popular activity in metaverse-like settings such as Roblox and Fornite. Users can gather and sell in-game assets in exchange for tokens that may have real-world worth, like in the case of play to earn games. Additionally, you may earn money by creating games for people to play and enjoy in the metaverse.
8. TOURISM AND TRAVEL
With the globe in lockdown mode due to the COVID-19 epidemic, many have resorted to virtual reality excursions for some much-needed respite. The metaverse would be an extension of this, to eventually recreate historical landmarks and events from the actual world in virtual worlds.
This will result in the creation of a variety of occupations in the metaverse tourist industry, such as tour guides and travel agents.
9. CREATION OF A BUSINESS
Entrepreneurship thrives in the metaverse. Users can simply open storefronts and get their enterprises off the ground than they can in the real world. Whether it's fashion, sports memorabilia, real estate, or leisure, there are an unlimited amount of enterprises in digital realms that may help you generate money.
10. ADVERTISING AND HOSTING OF EVENTS
Entertainment will be a critical component of metaverses such as Sensorium Galaxy, which will hold concerts with celebrities such as David Guetta and Taylor Swift. Parties, concerts, and athletic events are certain to draw hundreds (if not millions) of spectators, and promoters and hosts will be just as necessary in virtual worlds as they would be in the real world to ensure that mind-blowing events take place.
11. EVALUATION OF METAVERSE PRODUCTS
As more items become available in the metaverse, there will be greater demand for consumers to evaluate them and offer feedback. With such a diverse range of sectors and enterprises poised to enter the virtual realm, the opportunities to explore with digital assets are virtually unlimited.
FAQ
How much revenue can we generate through Metaverse?
Monthly fees ranging from $100 to $15,000 can be earned. It is all dependent on how quickly you embrace trends and how innovative you are in the Metaverse.
2. Are you capable of investing in the metaverse?
Roundhill Ball Metaverse ETF (META) provides a simple and effective approach to invest in metaverse-specific shares for individuals seeking a larger exposure. The fund manages around $900 million in assets and charges an expected cost of 0.75 percent.
3. Which metaverse is the best?
Decentraland
4. How can I purchase metaverse tokens?
The simplest approach to obtain these tokens is to visit cryptocurrency exchanges such as WazirX or CoinDCX and purchase them immediately using your currency-loaded wallet.
5. What is the total number of metaverse coins?
Players can produce NFTs by exchanging SAND metaverse tokens for them. As is the case with numerous other cryptocurrency ventures, this one is built on Ethereum. Additionally, it has a finite currency supply of three billion tokens, from which over 680 million are now in circulation.
CONCLUSION
These are just a few ways, on how someone might earn money in these virtual worlds, and we will almost certainly see more inconceivable inventive methods to earn money in the metaverse over the next five to ten years.
The metaverse is similar to today's internet, however, it exists in a three-dimensional digital realm rather than on flat web pages. Metaverse architecture companies function similarly to web developers on the modern internet.
A real estate business is nothing more than a domain name registrar, such as Go Daddy. And a digital world like Decentraland is essentially a web hosting service for your land plots and structures, similar to how Bluehost hosts your website.