Finding the best payment gateways in Nigeria has become an important necessity that cannot be overlooked, whether you're a business owner or a store owner, or you're head of a religious organization or even an educational institution, everyone needs a convenient and secured way to make their transactions.
In Nigeria, buyers who used to pay through the traditional method of payment via bank teller have ported to using electronic payment gateways in Nigeria as their option because sending money or making payment online is unarguably more secure, convenient, and reliable.
Over the years many online payment platforms have come to provide solutions to MSMEs and E-commerce making online payment easy and more accessible.
What then is a Payment Gateway?
Payment Gateway is an application that makes an electronic payment process very simple and easy.
It is a medium that connects a merchant's mobile application or website with the bank. Simply put, when you make payments through a payment gateway, the merchant's website sends your debit/credit card details to the gateway for confirmation, the payment gateway then verifies the details from the bank and the amount gets transferred from your bank account to the merchant's bank account. If you have a business you run or a startup or an organization or probably just building a small business brand, it could be quite confusing to choose a Payment Gateway that best suits your business needs.
This is why we have curated a perfect list of the top 6 best payment gateways in Nigeria for online transactions, E-commerce websites, and small businesses.
Payment Gateways in Nigeria
1. PAYSTACK
Paystack is presently one of the most common payment gateways in Nigeria. Founded in 2015 by Shola Akinlade and Ezra Olubi, Paystack allows businesses in Africa to accept payments by anyone, anywhere in the world via credit card, debit card, and money transfer.
If you are a Paystack dealer, you will be allowed to pay money directly to any bank account in your country through your Paystack dashboard.
More than thirty thousand businesses in Nigeria including big brands like TAXIFY, Domino's, MTN, Luno, Iroko TV, and GIGM use Paystack for accepting online payments.
Also read: 12 top Fintech Companies and Startups to watch in 2021
How to get onboard:
To become a Starter Business on Paystack in Nigeria, you need to submit only three things:
Bank Verification Number (BVN)
Your Bank Account Number (personal bank accounts are allowed)
Evidence of Identity – (Passport, Driver's Licence, National ID or Nigerian Voter's Card)
Benefits
Easy and free onboarding process:
You can easily setup Paystack on your site without the aid of a developer in a short time.
Merchants can run campaigns online to boost sales for their products and services easily with different subscription.
Paystack provides tools to enhance growth: One good thing about paystack is that it cares about its customers, besides enabling payments, it also ensures reliable support and solutions businesses can use to track growth.
Fast and Smooth Payment Gateway: Paystack has one of the easiest payment gateways in Nigeria, with a few clicks, you can receive or make payments on your website without any technical knowledge. In order to make transactions easy for its customers,
Paystack charges 1.5% plus ₦100 on local cards, while international cards are 3.9% plus ₦100. There's a waiver of N100 charges for transactions done that are lower than N2,500. No maintenance fee.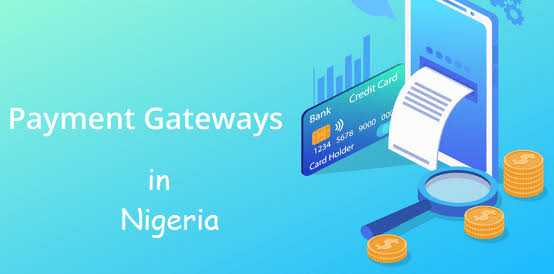 2. FlutterWave
Flutterwave is an African-based Fintech company that provides a payment portal for global merchants and payment service providers not just in Nigeria but across the continent. Launched in 2016 by Olugbenga Agboola and Iyinoluwa Aboyeji, Flutterwave wants to help businesses build customizable payment applications through its APIs and also making payment transactions across Africa simpler. Flutterwave is one of few Unicorns in Africa that has processed payment for more than 290,000 businesses. Flutterwave recently partnered with Paypal to allow merchants to receive payment from their customers across Africa, this feature made Flutterwave one of the top best reliable payment gateways in Nigeria to use as a store owner or an online business person
Benefits
You can make payment in local currencies: Flutterwave ensure that banks and payments service providers are integrated into its platform so that companies don't have to bear costs and burdens.
The service enables consumers to pay for local currencies. Local transaction charge is 1.5% plus ₦100 (The ₦100 fee is waived for transactions less than ₦2000)
Multi-currency support: with its Rave utility, Flutterwave supports payments with any currency anywhere in the world. It also allows cross currency conversions with no maintenance fee. International transactions charge is 3.8%
Seamless card payments: With Flutterwave, website owners can easily accept credit/debit card payments from customers in countries where Mastercard, Visa and Verve cards are valid. Banks can easily process transactions, especially in local currencies.
It allows direct account payments: you can directly debit your customers' bank accounts anywhere in the world using the Rave services. customers in foreign countries like the U.S.A, South Africa and even within Nigeria can make direct payments from their bank accounts.
Rave is a Flutterwave utility that enables website owners of consumers in about 154 countries to recognize debit/credit payments. It is absolutely free to set up.
3. InterSwitch (WebPay)
This is an Africa-focused online payment platform that facilitates the electronic circulation of money between individuals and organizations within and outside Nigeria. Though in recent years Other payment gateways in Nigeria are widely used especially by small businesses than Interswitch is used.
Founded in Lagos in 2002, It is the oldest and most reliable online payment service provider in Nigeria (mostly used by big brands including banks). Interswitch has been rated as Africa's best online payment gateway company that allows small, medium, and big businesses to easily receive local and international payments via Banks or Cards.
Benefits
Interswitch charges a One-time integration fee of ₦150,000.
Transaction fee: 1.5% subject to a cap of ₦2,000( for transactions below ₦133,333, attracts a fee of 1.5% ), and ₦2,000 flat fees (for transactions above ₦133,333).
4. GTPAY
This is one of the most secured payment gateways in Nigeria. GTPay is a secured internet payment platform for electronic payments, developed by GT Bank one of the biggest banks in the country. GTPay integrates seamlessly with the websites of customers and acts as an intermediary between the customer's website and financial institutions (Banks).
It also accept tickets, including Interswitch, Mastercard, and VISA, distributed both locally and internationally.
Benefits
It provides a hassle-free alternative payment portal to Businesses with a local debit or credit card, ensuring that you get credited within 24 hours.
It will cost you a one-time setup fee of ₦75,000. The service is available 24 hours every day.
GTPAY charges for Local transactions: 1.5% of transaction amount (subject to a maximum of ₦2,000).International transaction fee (MasterCard, VISA): 3% of transaction amount
International Gateway Monthly fee: ₦5,000
5. VOGUEPAY
VoguePay is a simple, safe, and secure online payment gateways in Nigeria. It allows individuals, businesses, and website owners to safely make and receive payments in all major currencies from any location in the world, even if your customers don't have an account with VoguePay.
Benefits
No set up fee: You don't need a setup fee to own an account with voguepay. If you own a website, you can easily integrate VoguePay to receive payments for goods and services in all kinds of currencies and denominations.
Multiple payment channels: Its embedded with multiple payment channels, leaving your customers with lots of alternatives. You can easily manage a business or personal accounts based on your needs.
VoguePay accepts payment in Bitcoin, Providing easier alternative to customers within and outside Nigeria. Other services range from internet banking to mobile payment, wallet transfer, Bitcoin payment, etc.
fee is Free ( however, charges may apply for customization)Local transactions fee(Naira cards) is 1.5% (transactions above ₦2,500 1.5% + ₦30)International transactions fee (USD MasterCard & Visa cards) is 3.8% + 0.50 of currency transactionMerchant Verification fee is ₦ 1,500 (with CAC) and ₦ 2,500 (plus govt issued ID Card)
6. MONIFY
Monnify is one of the new generation payment gateway in Nigeria for businesses to accept payments from customers, either on a recurring or one-time basis. Monnify offers you an easier, faster and cheaper way for businesses to get paid on their web and mobile applications using convenient payment methods.
Monnify accept payment through USSD, Mobile and Internet Transfers and Cards, Using Monnify, your customers can make payment to you on your website or app by initiating a simple interbank transfer using USSD, internet banking or their mobile banking app. It also allows you receive payments via debit cards online, while offering the most competitive transaction fees obtainable. Cards can also be tokenized for convenient recurring billing on cards.
Monnify is trusted By 27 Nigerian Banks and over 100,000 Merchants. Monnify is used by some of the biggest tech companies in Nigeria including ThriveAgric, Wallet Africa, Crowd force, Bankly and Cowrywise. Monnify has provided digital banking solutions and payment infrastructure for Nigerian banks, helping them better serve their 100,000 merchants.
BENEFITS
FOR ACCOUNT TRANSFERS: Monnify charges 1% and maximum fee is capped at N500 per transaction or ₦300 Flat rate (VAT Exclusive)
FOR CARDS TRANSACTION: Monnify charges 1.3% and maximum fee is capped at N2000 per transaction. (VAT Exclusive)Monnify has ZERO SETUP FEES
You can get more information on Monnify's website here
There are many other reliable Payment gateway providers who didn't make this list, ensure you make your findings before selecting the best provider for your business needs. However, here are three basic things you should always consider before making your final choice:
Three factors before Selecting any payment gateways in Nigeria
Security Features: The first thing you should watch out for before choosing any payment gateways in Nigeria or any other place is how safe and secured the company the payment gateway is. You need to know your funds are secured and the website is also secured.
You can do that by checking if the payment gateway is PCI Service level 1 certified or If it has an advanced fraud detection system to protect you from fraudulent transactions and fake chargeback claims. You can also check the fraud and risk management policy, and lastly having an Audit certification is also important factor to consider.
Government license: Any Payment gateways in Nigeria you intend to deal with, must have a legitimate license to operate and must conform to the regulations provided by the Central Bank of Nigeria. Most times, having the backing of the SEC (Security exchange commission) might also be a good factor to consider.
Also read: SEC vs Investment companies in Nigeria
Swift Customer Support: Ensure you choose a payment gateway that offers more than payments. Hear this, the provider must offer a reliable 24/7 customer support and quick response time. You should avoid providers with no live user support or live chat features.