There is nothing you can't learn online. Virtual learning is becoming more popular, particularly as a result of the extensive educational adjustments required by the pandemic.
Physical classes can never be tossed aside but more education and courses are being delivered online and the world is accepting it. Businesses and individuals may find this to be more affordable and manageable, and it also enables educators to reach individuals remotely. Schools and institutions are not left out of this trend.
Loads of online learning platforms have emerged over the years and it's getting difficult to pick the best. In this post, we'll be taking a look at the best online learning platforms and we'll tell you everything you need to know about them. Because this post will be very informative and insightful, we'll urge you to read it to the end.
Table of Contents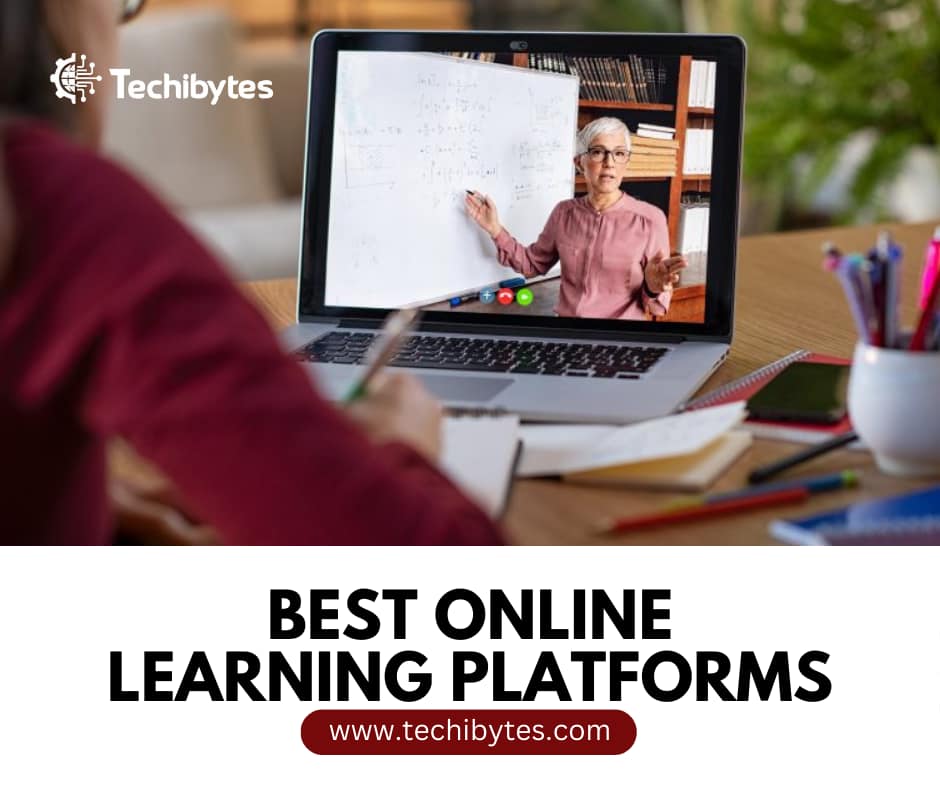 The Rise of Online Learning platforms
Arguably, the only good thing that emerged from the Covid-19 pandemic was the increase in the use of online learning platforms. Online Learning had always been in existence, but the stay-at-home period due to the pandemic made a lot of institutions, companies, and individuals gravitate towards online learning.
One would have thought that online learning would die off after the pandemic, but it seems online learning has come to stay. It has even grown tremendously and has become widely used by many.
In times past, certificates from these online learning platforms were not recognized in many establishments, but today, those same certificates increase your chance of securing better jobs.
Online Learning Platforms are even preferred by many more than conventional learning institutions. This is no surprise as these online learning platforms provide knowledge in a way physical institutions can't. The ease and financial luxury amongst many other benefits make online learning to be preferred.
Online learning platforms also provide courses and classes that cannot be found in conventional learning institutions. This has led to the rise of a plethora of online learning platforms and has welcomed millions of learners across the globe.
Below is a list of the best online learning platforms.
Online Learning Platforms
1. Coursera
One of the most well-known online learning systems, Coursera offers excellent courses and educational opportunities. This online learning platform has partnered with over 200 top universities and businesses to offer adaptable, cheap, and employment-relevant online learning.
Coursera provides a variety of learning possibilities, including individual courses, practical projects, professional credentials, and degree programs.
A wide range of users, including students, professionals, and lifelong learners, use the Coursera platform. A learner who wants to complete a course or learning program and receive an accredited completion certificate will find it more appealing.
It also appeals to a student who wants to apply to a master's or university degree program. Coursera has over 100 million learners who make up its global community.
They have one of the top mobile applications for iOS and Android. It makes it incredibly simple for students to follow classes while on the go. Free courses can even be viewed offline.
As long as you don't want to receive a completion certificate, you can enroll in practically any Coursera class for free.
Guided Projects cost $9.99, Specializations & Professional Certificates cost $39 per month, MasterTrack Certificates cost $2,000, and Online Degrees cost from $9k to $50K. And last, Coursera Plus, a subscription option, costs $399 per year or $59 per month.
2. Udemy
One of the most well-known online course markets is Udemy. More than 40 million students use this educational platform, and 50,000 professors and subject-matter experts produce online courses.
Everyone can create courses on Udemy, giving them the chance to learn new skills. In doing so, it provides a selection of online learning resources, such as PDF and PowerPoint documents, text, and video content, among many others.
A global marketplace for online learning, Udemy offers courses in more than 75 languages, including Spanish, German, French, Chinese, and others. You can find classes on just about any subject from a variety of instructors.
Learn how to use Udemy course downloader to download courses
Nearly 600 free courses are available on Udemy, but they are all time-limited and usually last no more than two hours. The majority of them serve as the instructor's and the topic's introductions.
Its paid courses operate on a pay-per-course basis and range in price from $9.99 to $199.99. You can frequently take advantage of Udemy's offers of deals and discounts on its courses.
3. LinkedIn Learning
A learning portal called LinkedIn Learning, formerly known as Lynda.com, provides expert training in business, technology-related, and creative sectors in the form of video classes.
The platform, which is available as a premium service to LinkedIn users, focuses on assisting people in making investments in their professional growth and provides more than 16,000 courses in 7 languages.
Additionally, it offers a one-month free trial, gives consumers individualized course recommendations, and offers certification after the course is finished.
For students, LinkedIn Learning offers two subscription packages: Monthly: a one-month free trial followed by $41.17/month; annual: a one-month free trial followed by $31.62/month.
4. MasterClass
A distinctive online learning environment, MasterClass presently offers more than 2,500 video lectures in 11 different areas, including food, design and style, music, business, sports and gaming, and more.
The first thing to note about MasterClass is that its courses and lessons are entertaining. This may be because you get to see famous people instructing you in a subject that interests you.
You may view lessons offline with a MasterClass subscription, and you'll also get access to Sessions, a workbook for each session, and a vibrant international learning community. Sadly, MasterClass doesn't provide any free courses, so you can't preview any courses before subscribing.
Individual, Duo, and Family are the three annual subscription packages that MasterClass offers. The individual plan, which costs $180 annually or $15 per month, is the least expensive choice.
The Duo is a single account that can support two devices concurrently and costs $240 per year, or $20 per month. The Family account, which supports 6 devices simultaneously and costs $276 annually (or $23 per month), is the last option.
If you determine that the platform is not for you, you are entitled to a 30-day refund policy.
5. Skillshare
Another well-known online course marketplace is Skillshare, which contains up to 24,000 lessons in a variety of subjects and more than 4 million students. Course lessons are made up of a series of brief videos, group projects, and a student community that promotes interaction through discussion forums. They last anywhere between 20 and 60 minutes.
Four categories are used to group classes. The first is Creative arts which include everything from graphic design to fine art, cooking, and music production. The second is the technology which includes data science, web design, and e-commerce.
The third is business and it includes finance, accounting, and project management. And the last is called lifestyle and it includes teaching, learning new languages, playing video games, and taking care of one's health.
For its premium membership, Skillshare only accepts a single subscription payment of $167.88 per year or $13.99 per month. When you first join up for a Skillshare Premium account, a free trial is offered. With its three existing plans, Skillshare also provides plans for teams and businesses.
6. Mindvalley
The goal of Mindvalley is personal development. It is a platform created to alter all aspects of your life, including your relationships, business, career, mind, body, and soul. Ten million students from all around the world have attended so far.
Its educational offerings are referred to as Quests, and you can either buy them separately or join for an 'All access' subscription that you may pay for on a monthly or annual basis. Weekly free masterclasses of 60 to 90 minutes are offered by Mindvalley to give users a sample of the site.
Mindvalley provides two options for purchasing its All Access Memberships: a monthly membership for $99 or an annual membership for $499.20 (equivalent to $41.60 per month). There is a 15-day money-back guarantee available for both monthly and annual memberships.
7. iSpring Market
You may create, advertise, sell, and host your online courses using iSpring Market if you're seeking an all-in-one online learning platform. Using powerful eLearning authoring tools, you may develop and upload educational content in almost any format, including audio, video, PowerPoint presentations, and SCORM packages.
Although it is very simple to use, it produces visually stunning, professional, and interactive courses in a market with high conversion rates. It's a fantastic choice if you want to launch your courses as soon as feasible.
For course designers who want to create a variety of courses without being constrained by content type or low levels of engagement, iSpring Market comes to mind.
iSpring Market offers 4 pricing plans which include 500 users (25 GB) for $77/month, 1,000 users (50 GB) for $147/month, 2,000 users (100 GB) for $277/month, and a Custom plan for which you need to contact iSpring Market for a custom quote.
8. Datacamp
Data science and analytics are the main focus of the online learning platform called Datacamp. It provides top-notch, interesting courses to aid users in honing their data abilities in preparation for a future profession in the data industry.
With several videos and interesting exercises to complete, Datcamp courses emphasize interactive learning.
For people and companies wishing to complete any data knowledge gaps they may have, Datacamp provides subscription programs.
The only official accreditation provided by Datacamp is a Statement of Accomplishment, which is awarded upon successful course completion.
Different pricing tiers are available from Datacamp, and they can opt for either a monthly or annual basis. You have access to the first chapter of each course and a limited number of free courses with its free Basic plan, but keep in mind that this is free.
The next option is the individual Premium plan, which costs either $39 per month or $300 per year. The $300 annual fee of the Teams plan is for teams of two or more. The Enterprise plan is the last one, for which Datacamp will need to provide a personalized quote.
9. EdX
Both Open-edX and EdX.org's course marketplace are two sides of the same coin. Students can discover online courses from different universities on the EdX learning platform, and Open-edX is an open-source content management system.
Both were developed by a group of scientists from MIT and Harvard University to offer online college-level education all across the world.
More than 8,000 online courses are being offered by 100 renowned colleges and companies through EdX.org in a variety of subject areas. Engineering, computer science, data science, math, the humanities, business, and management are their primary fields of expertise.
A wide range of programs, including short courses, boot camps, professional certificates, and bachelor degrees, are available through edX. The costs vary as well, with short courses starting at roughly $99 and master's degrees costing up to $25,000.
10. Udacity
Technology and programming classes are available on the platform Udacity for people looking to advance their knowledge, grow professionally, or change careers. A platform for learning new skills in business or technology-related subjects, it is intended for professionals, students, and anybody else.
Less than 80 Nanodegrees (learning programs) are currently available at Udacity, which places a greater emphasis on course quality than course quantity. These programs are meant to prepare students for careers in business and technology. It creates courses in collaboration with well-known companies like Google or Nvidia, resulting in high-quality content for its Nanodegrees.
Udacity's certificates aren't accredited. However, after you successfully finish one of its Nanodegree programs, you will be given a completion certificate. The majority of the 189 free courses that Udacity offers are introductions to its Nanodegree Programs, while others concentrate on resume and career counseling.
The Nanodegree Programs at Udacity have a few different ways to pay. Depending on how many months Udacity estimates it will take you to finish the course, you can choose between a monthly pay-as-you-go option for $399 or the All Access fee. Its Nanodegrees can cost anything from $600 and $1300.
11. Kajabi
Kajabi is more focused on selling courses than it is on developing new courses. Because of this, its sales and marketing capabilities are much more powerful than its course authoring tools as an online learning platform. You can upload video lectures and supplemental content like worksheets and exams to go along with each lesson using the course construction tools it offers.
It's perfect for business owners and entrepreneurs who want to generate passive income by using Kajabi's automated lead generation, email marketing, and sales pipelines to attract a sizable student base.
Kajabi is not for those who lack technological proficiency due to its somewhat high learning curve. Kajabi might be the best option for you if you're prepared to put in the work and want to make and sell reasonably straightforward text- and/or video-based courses. The Basic plan costs $149 per month, Growth is $199 per month, and Pro is $399 per month.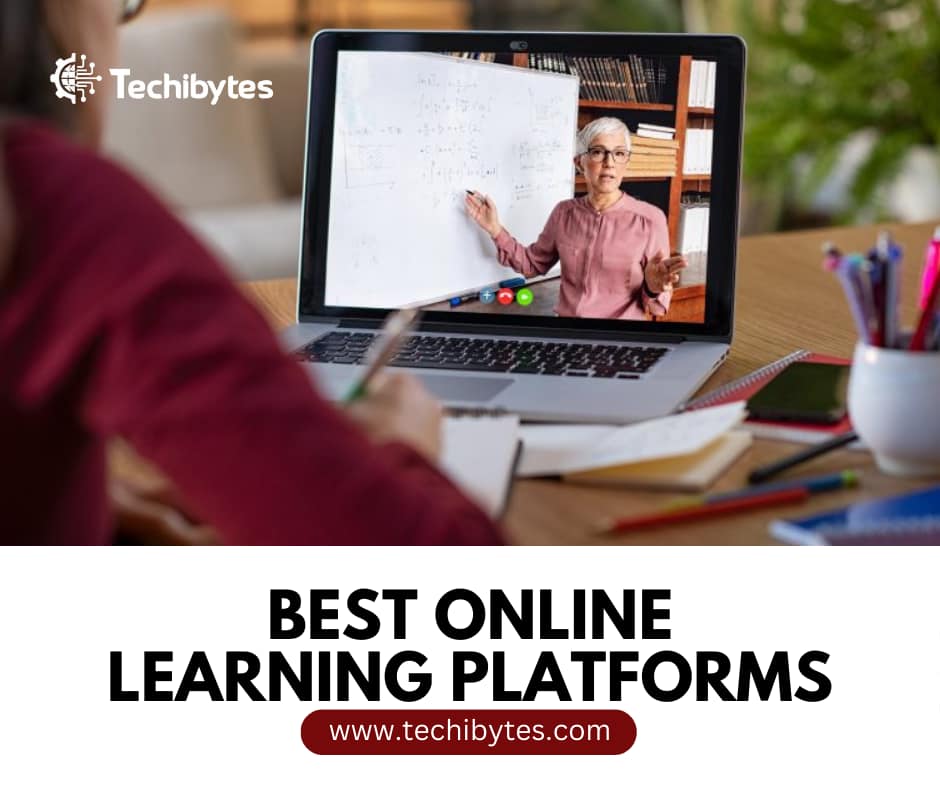 Benefits of Online Learning platforms
1. It Is Less Expensive Than Conventional Education
Online education is frequently less expensive than traditional classroom instruction. There are frequently numerous payment methods that allow you to pay in monthly installments or per lesson. This makes it possible to manage budgets better.
There are likely to be discounts or scholarships available to many of you, so the cost is typically low. The commute and the frequently free course materials can also help you save money.
Additionally, there are many scholarships available today for online learning. In other words, the results can be superior to those of other options while requiring less financial commitment.
2. Online Learning is Adaptable and Flexible
With online learning, both the teacher and the student can choose their speed for learning, and there's also the extra flexibility of creating a schedule that works for everyone. There is no need to give anything up because adopting an online learning platform enables a better mix between work and studies.
Finding a solid work-study balance is made simpler by the essential time management skills that online learning gives you. The student and teacher may both agree to take on greater tasks and have more autonomy if they have a shared agenda.
3. Online Learning Platforms Provide A Huge Variety Of Programs
There are countless skills and topics to teach and learn in a place as large and diverse as the internet. Universities and institutions of higher learning are increasingly providing online versions of their programs for a range of levels and disciplines.
Every type of learner has alternatives, from quantum physics to music composition. An excellent way to earn an official certificate, diploma, or degree without having to visit a university campus is by completing your program online. People today receive certifications that aid in their professional success.
4. Online Learning Can Be Easily Accessed
You can learn or teach using online courses from any location in the world. As a result, there is no need to keep a strict schedule or commute from one location to another. Additionally, you not only save time but also money that may be used for other objectives. The virtual classroom is accessible from anywhere there is an internet connection, so traveling is an excellent way to benefit from this. For instance, online education is a fantastic option if you're studying overseas and want to find employment. There is no reason to stop working or learning while traveling to new and far-off locations.
How To Choose The Best Online Learning Platforms
To choose an online learning platform that'll suit you, ask yourself these questions:
1. Is it simple to use?
The shift from a classroom learning environment to an online learning environment may not be simple for students. Technological obstacles can make the teaching-learning process difficult. Make sure you select a platform that is simple to operate and use. It is necessary to provide help, simple controls, and intuitive methods to make learning simple. Include these criteria in your selection procedure.
2. Examine the price
Prices on online learning platforms vary widely since some charge students per hour while others charge them based on how many programs they enroll in. Some classes are completely free.
In marketplaces, the company often determines the cost of instructor-created courses. Some marketplaces also permit the author to set the course's price.
To determine which website is best for you, compare costs on all of the websites you have shortlisted.
3. Is it protected?
The student's personal information will be widely available on online learning platforms. All information, including that of the teachers, must be protected from privacy violations. In the end, we need to be certain that we are protected from risks of any kind when we access the internet.
4. Does it offer an engaging learning environment?
Will your online learning environment be a one-way street or does it allow for teacher and student interaction? Your online platform must provide interactive materials such as tests, quizzes, and feedback. Each student must have the chance to speak with the teacher and have their questions answered. Tutors must be prepared to give each student their attention.
Conclusion
Online learning has proven to be extremely effective and efficient. Its importance supersedes its downside. Since online learning has come to stay, you should pick the best online learning platforms. After researching online learning platforms, we have come up with a list of some of the best. We hope you found this article very helpful. Kindly let us know what you think.
If you liked this article, then please subscribe to our YouTube Channel for videos relating to this article. You can also find us on Twitter and Facebook.