Paystack one of the big payment gateways startups in Nigeria now launch its new e-commerce platform.
Paystack Commerce is offering a social commerce product to help them receive payments.
Paystack is one of the best payment gateways in Nigeria being used by a lot of individuals and startups in Africa for their payment businesses.
On June 23, Paystack became the latest payments company to enter the e-commerce business. "We're thrilled to announce Paystack Commerce, a toolkit that helps African creators bring ideas to market, beautifully," the company tweeted
With that announcement, Paystack one of the payment gateways startup in Nigeria joins Flutterwave, Remita, GTBank, and OPay which have already developed social commerce products over the last six months.
Paystack explained that it has been studying the e-commerce experience of Africans for the last two years. "We spent a lot of time talking to our users to learn and understand what tools they need to succeed," the company said.
PayStack Making Difference in Payment
"After a lot of consultation, we realized that although a number of commerce platforms exist, they were sometimes not optimized for African creators."
Some platforms are costly to operate for many African sellers who are just starting out, while other platforms simply lack an African payment processor.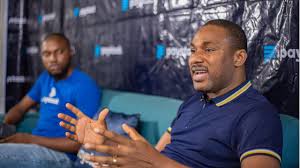 "And then in 2020, COVID-19 upended the world, creating even greater need and urgency for a new generation of tools to help African brands sell online," Emmanuel Quartey, Head of Growth at Paystack wrote on the company's blog.
Interest in e-commerce platforms, Woocommerce, Shopify, and Wix spiked during this period. Google Search queries related to the three platforms have grown above average in Nigeria since April 5, according to Google Trends. This indicates more people may have been looking to set up shop online.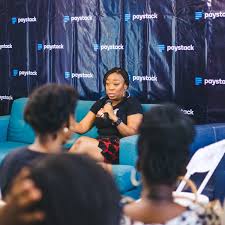 Not everyone has the time or resources to build out and maintain an ecommerce website or store," Paystack said.
Paystack Commerce solves this problem, the company believes.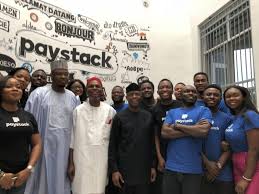 The product is baked with different integrations that "provides a super simple way for anyone to sell online with the least amount of effort."
The product caters to SMEs but Paystack is also focused on creators, "people who you might not consider 'merchants' in the traditional sense," it explained.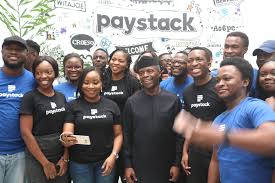 "We set out to create a collection of simple and powerful tools that would let anyone, from brands to writers, designers, musicians, artists, and many others share their creativity and get paid when they do so."