One of the things we use our smartphones for the most is to make and receive calls. And it becomes extremely concerning if your friends or family report that you never answer the phone when they call you.
The issue of 'call busy' didn't start with the use of Android and iPhones, it started long before we began using smartphones. And even back then, it was occasionally possible for a caller to be disconnected because your line appeared to be constantly busy either by choice or settings fault.
In this post, we'll be taking a look at a full guide on how to deactivate call busy on Android and iPhone. Make sure you read this post to the end as it'll be very informative and helpful.
Table of Contents
HOW DO I KNOW I HAVE A 'CALL BUSY' ISSUE?
You could not be aware of your call busy issue until you begin to hear from friends, family, business partners, or other people about how they attempted to reach you but were unable to do so.
When they keep asking why your phone is always busy when someone calls, why your calls always go to voicemail, or why your caller ID always says "line busy", then chances are that you have a call busy issue.
Since we rarely check the settings on our phones unless an issue arises, persistent complaints are the fastest way to know that your phone has a call busy issue.
Also Read: How to make your phone impossible to track
WHY DOES MY PHONE SAY CALL BUSY WHEN IT IS NOT?
A phone call is now essential to daily life. We all use our phones to communicate, whether it's on a social call, a personal call, or a business call.
When you call someone, you anticipate their picking up so you may speak with them. But, occasionally there can be a "line busy." If you want to give them a crucial message or require immediate assistance, this can become frustrating. Below are some reasons your phone could say call busy when it is not:
1. On Another Call
When you contact someone and get a 'call busy', it's probably because they're already on another call. Consider sending an email or text message in its place if you require immediate communication.
2. Do Not Disturb Mode
Certain phones allow users to automatically reject incoming calls when in the "Do not disturb" mode. Yet, after turning on this feature, lots of individuals forget about it.
3. Activated Call Forwarding
When you are too busy to answer calls, call forwarding enables you to forward incoming calls to voicemail or another number.
Also read: How to get a google voice number
REASONS YOU CAN GET CALL BUSY
1. WHEN THE CONTACT IS ON ANOTHER CALL
The busy person will show "user busy" or "call waiting" if the contact is on another call. This indicates that you are currently speaking with another person and cannot accept any calls until the current conversation is over.
2. WHEN THE CALL IS REJECTED BY THE CONTACT
Another scenario is that our phone makes contact but then the aforementioned message arrives out of nowhere. This is due to the caller's decision to decline the call, which may have been made because he is currently unavailable to answer or for another reason.
3. WHEN THE CONTACT'S PHONE IS OFF
It stands to reason that we won't be able to make calls if the phone is off. Of course, the contact should be informed that we have tried to reach them when they pick up the phone again.
4. WHEN THE NETWORK SERVER IS DOWN
The network servers of our mobile phone carriers can occasionally be busy, albeit it is not very often. This may occur when you attempt to make a call during periods of high network traffic, such as New Year's Eve or certain occasions. It is advised that you give it another go a few minutes later because of this.
5. WHEN YOUR CALL HAS BEEN PUT ON HOLD BY THE PERSON.
A call can be put on hold using the call-holding feature so that you can make or take another call. Someone can put your call on hold so they can answer the other caller if more than one person calls a line at once. You will receive a line-busy message in this situation.
6. WHEN THE CONTACT HAS NO COVERAGE
If you try to make a call and the message "user busy" displays, it could potentially signify that the signal is very weak either in your area or the location of the recipient.
Although there is little you can do if the issue is with him, you should wander about to see if there is a place where you can receive a stronger signal. Similar to how bad weather, such as storms or similar events, can impact the quality of the signal our mobile phones get.
7. WHEN THE CONTACT HAS BLOCKED YOU
If you notice that this message displays when phoning on various days and times, it's also possible that the number's owner has added you to his black address book and blocked you, making it impossible for you to get in touch with him, at least from your phone number. To be sure, use a different mobile.
Read: How To Find IP Address On iPhone (solution)
I GET MISSED CALLS BUT PEOPLE WHO CALL ME TELL ME MY LINE IS BUSY.
When an incoming call busy problem arises, you could occasionally get notifications that a call from a particular number has gone unanswered, even if the caller was not aware that the call had been received.
There have been reports where several individuals keep informing people that their line continuously displays as busy while on the other end of the line, they are receiving missed calls from them.
We suggest that if you have this issue, it is not ideal for either your personal or professional connections. Think about the chances you could have missed if you weren't accessible. What about the miscommunications that can occur if friends think you purposely forbade or stopped them from phoning you? Hence, the need to fix the problem as soon as possible.
HOW TO DEACTIVATE CALL BUSY
(FULL GUIDE)
METHOD ONE: ON HOW TO DEACTIVATE CALL BUSY: CHECK YOUR PHONE'S AIRPLANE OR FLIGHT MODE.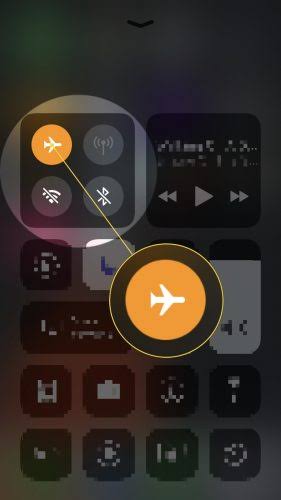 This is the same for both Android and iPhone.
Check the Notifications Panel. To do this, you need to swipe your screen downward to get here.
Search for "Flight mode" or "Airplane mode" (it has the airplane icon). It is 'on' if it displays a blue or green color depending on your phone. Switch it off.
After that, try calling your number using a different device, if that is the issue, then calls should start coming in.
METHOD TWO ON HOW TO DEACTIVATE CALL BUSY: TURN OFF CALL BARRING/BLOCKING.
You must first deactivate any call blocking that has been enabled on your phone to fix this problem.
Using your iPhone:
Go to Settings.
Click on Calls
Check for call barring/blocking then Switch it off
You might still need to tap on Other settings on your phone, depending on the manufacturer, to find call blocking.
Using your Android phone
Among your installed apps in the menu, tap the call symbol.
Click the three vertical dots next to the search bar. This will show more options.
Click settings.
Tap the calling accounts button. Here you can see a list of all your networks.
Choose the network that is experiencing the call busy issue.
Choosing Call Barring
Make sure that all call-blocking/barring settings are disabled.
just to be sure. Enter your SIM password, then click 'Deactivate All' to turn off all call blocking.
Read: Best Free Online Games For iPhone
METHOD THREE ON HOW TO DEACTIVATE CALL BUSY: TURN OFF CALL FORWARDING
If the first two solutions do not work, the next step is to make sure call forwarding is not turned on. Some people forget to turn it off after turning it on while in a meeting or while using their phones.
Click on settings
Click Call Settings.
click call forwarding.
Choose either 'Turn off all call forwarding' or 'Disable all call forwarding'. Any of the two choices that your phone presents should work.
Your phone may not have call settings under Settings for some Android devices. In that situation, follow the guidelines below.
Tap the call icon.
Tap the three vertical dots next to your search bar
Choose settings.
Tap the calling accounts button. (All of your networks will be listed if your device supports dual or triple sim.)
Choose the network that is experiencing the incoming call busy issue.
Disable call forwarding. Make sure that every option is disabled.
Tap the Always Forward option to turn it to Never Forward if it's currently selected.
This should fix a call busy issue if this is where the fault is from.
METHOD FOUR ON HOW TO DEACTIVATE CALL BUSY: CHECK THE DISPLAY OVER OTHER APPS SETTINGS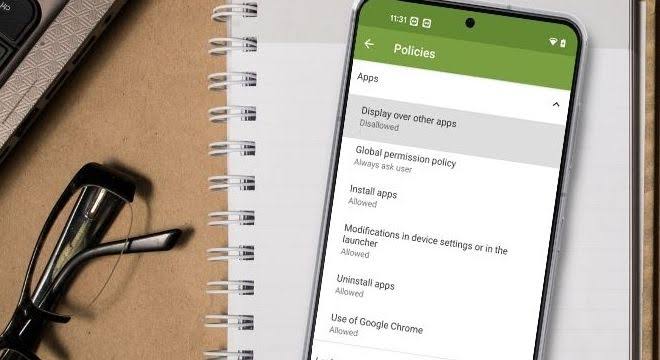 Various phone settings could result in 'call busy'. One of them is the 'display over other apps' settings. This setting allows other apps to display when you are using another app or otherwise occupied with something else on your phone. To fix this:
Go to settings
Select Apps & Notifications
Choose the Phone icon.
Go to Display over other apps in the menu.
Ensure that it is set to "Allowed." Switch it back on if it isn't.
Once this is done, you can see incoming calls even if you are using another app.
METHOD FIVE ON HOW TO DEACTIVATE CALL BUSY: CHECK THE AUTO-REJECT SETTINGS
For some Android brands like Samsung and Infinix, you should also check to be sure that auto-reject is not enabled.
For Samsung:
Go to Settings
Click Call Settings
Select All calls
Navigate to Auto Reject and disable
For Infinix, it is programmed as 'Reject call'. To fix it:
Swipe down the notification panel
Tap on the "reject call" icon and turn it off.
METHOD SIX ON HOW TO DEACTIVATE CALL BUSY: CHECK THE DO NOT DISTURB (DND) SETTINGS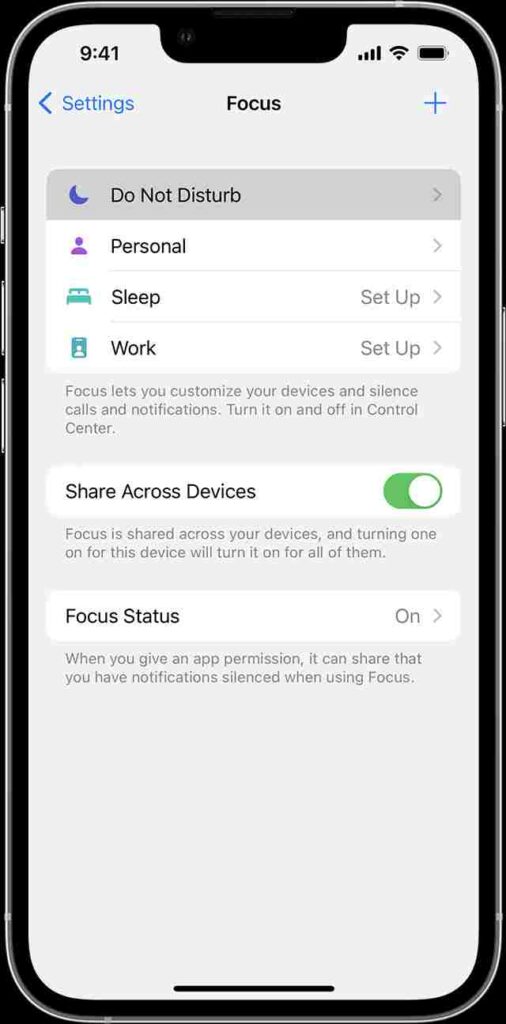 You can also verify that you have not blocked any numbers from calling you by looking at your Do Not Disturb (DND) settings.
In iPhones:
Go to "Settings"
Click "Do not disturb" and turn it off if it's on.
If you don't want to be interrupted at certain times, such as at night when you want to sleep or when you want to vlog, you can plan it.
On Android phones:
Go to Settings
Select Sound & Vibration
Then select Do Not Disturb.
You have the option of scheduling it to turn on on weekends or weeknights or completely turning it off.
Also Read: BEST AUDIO RECORDING APP FOR ANDROID
METHOD SEVEN ON HOW TO DEACTIVATE CALL BUSY: REBOOT YOUR PHONE.
Restarting the phone may be another option on how to deactivate call busy on an Android phone if you've done the steps above and your line is still showing as busy and you're receiving missed call notifications.
Long-click the power button on your Android or iOS smartphone, then select the option to reset or reboot to begin the process of fixing the incoming call busy issue. Alternately, turn the phone off and then back on again after a few minutes.
METHOD EIGHT ON HOW TO DEACTIVATE CALL BUSY: SPEAK WITH CUSTOMER SERVICE
The last step is to call your network provider's customer care and explain your issue if none of the aforementioned alternatives has worked for you. They will see if there is anything else making your phone line appear to be busy or if your number has call barring service enabled for incoming calls.
ALTERNATIVE SOLUTIONS ON HOW TO DEACTIVATE CALL BUSY
Here is the final solution we advise you to apply on how to deactivate call busy after using the seven methods listed above on how to deactivate call busy.
FACTORY RESET
If the aforementioned methods didn't solve your incoming call busy issue, a factory reset will.
You will lose data when you utilize the factory reset/system flashing technique, including contacts saved on your phone's storage, installed apps, music, videos, and documents. Nonetheless, the technique will undoubtedly resolve your Android or iPhone's incoming call busy issues.
In light of this, we would advise you to make a backup of any important files, including phone contacts, music, videos, and other reasonable items you might need. Otherwise, you risk losing everything. Your phone will become a whole new device as a result of this, with just a few installed apps.
HOW TO DO A FACTORY RESET
Go to 'Settings'
Click on 'System'
Select 'reset option'
Click 'factory reset'
Follow the instructions to complete the factory settings. You might be required to provide your phone password. If you feel the process is too cumbersome, you can meet a phone expert to do it for you.
HOW TO GET YOUR ANDROID PHONE BUSY WHEN SOMEONE CALLS
There are several ways to get your Android phone to be busy when a call comes in.
1. SWITCH TO FLIGHT MODE
Turning on flight mode is the easiest method to keep your phone busy. This will stop calls and texts from coming into your phone. Simply turn off flight mode after you are finished being active, and everything should return to normal.
2. SWITCH ON CALL FORWARDING
It is a good idea to use the call forwarding option to block incoming calls. On both Android and iPhone, this works. Go to settings, call settings, and then call forwarding to enable call forwarding.
3. ENABLE AUTO-REJECT
Android users may quickly make their phone busy whenever someone calls. On your phone, auto-rejection can be enabled in two different methods. The two options are to employ third-party software or an Android system built-in capability.
Android auto-reject:
Go to the settings of the phone.
choose call preferences
Activate the auto-reject feature, then turn it off after use.
Conclusion
Various reasons could be behind the call busy notifications. A comprehensive guide like this one on how to deactivate call busy is what you need.
We hope you found our post on how to deactivate call busy very helpful. Kindly let us know what you think.
FAQs ON HOW TO DEACTIVATE CALL BUSY
1. Is a call busy a sign that I've been blocked?
Yes and no. When you call a number and eventually get a busy signal, it does not necessarily mean that the recipient has blocked your number. This indicates that the person you are calling is unavailable or that they have set their phone to send all incoming calls to voicemail.
On the other hand, if you keep getting a busy signal when calling someone, it's probably because they've blocked your number. By having someone else phone the person, you can confirm. If the call connects, then it means your number has been blocked.
2. My landline is not in use, so why is it busy?
A bad or damaged phone line could be the reason or perhaps the line is too long for the phone system.
To fix this, verify that each of your phones is securely plugged into its socket and that none of them has any damage. Make sure all of your extensions are plugged in correctly and securely if you have any. If that doesn't fix it, call your customer care to schedule an engineer visit.
If you liked this article, then please subscribe to our YouTube Channel for videos relating to this article. You can also find us on Twitter and Facebook.
Reference
https://www.carlcare.com
https://www.genguide.com.ng
https://www.geekinstructor.com
RECOMMENDATIONS
14 Best Webinar Software Platforms (Reviewed)