If you're looking for a new phone number, or want to add an extra layer of privacy to your online presence, you might want to consider getting a Google Voice number. This free service gives you a single phone number that can be forwarded to multiple phones, as well as allows you to make calls and send texts from the web or your mobile device.
If you want to learn how to get a google voice number in just a few steps, then you have come to the right place. We have put together this guide to help you with this process. There are a few things you will need to do before you can get started, and we will go over all of them in this article.
What is a Google voice number?
A Google voice number is a phone number that is assigned to a user by Google. This phone number can be used by the user to make and receive calls, as well as to send and receive text messages.
How Does Google Voice Work
Google Voice is a free calling and texting service that uses the Internet to make calls and send messages over the internet. The service was launched by Google in 2009 but has since expanded to include features like voicemail, call forwarding, and conference calling.
Google Voice works by using your current phone number to register with the company's servers and then use those numbers for all of your outgoing calls.
The service also allows you to forward all incoming calls to any phone number or extension you want — including one in your own office — so that people can reach you even if they don't know your current number.
Why You Should Use Google Voice Number
Google Voice is a fantastic service from Google, which allows you to have a voicemail system and call forwarding for your phone number. You can use this service to receive and make calls from your home phone, mobile phone, or even your computer.
The great thing about Google Voice is that you can use it for both your personal and business phone numbers. This means that you can save money by using the same number for both your business and personal phone numbers.
Another great thing about Google Voice is that it allows you to keep your phone number private. This means that you can use it for your personal phone number without having to share it with your family or friends.
You can also use Google Voice to block unwanted calls from your phone number. This means that you can avoid getting unwanted calls from your family or friends.
How To Get A Google Voice Number
Here are 5 steps you should follow to create a google voice number:
1. Create a new Gmail account, if you haven't already. You'll need this in order to use the service. This is a free service, so there's no reason not to sign up for it.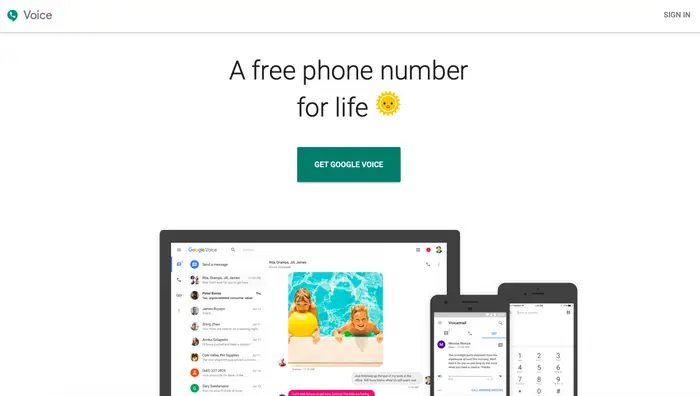 2. Click on the "Voice" icon on the left-hand side of your Gmail inbox and select "Get Started" or simply sign up with the link below.
3. Follow the instructions on the screen to create a new account and then enter your phone number and other personal details that are required by Google Voice (we don't recommend sharing your number with anyone unless you have to).
4. Once you've completed these steps, click on the "Create" button at the top of the page and wait for it to finish syncing with Google Voice's servers before proceeding!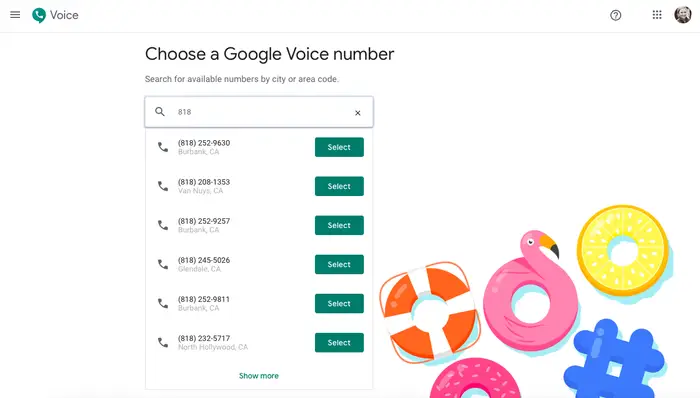 5. Once connected, you can now begin making calls from your Google Voice number from any phone in your house (or anywhere else where you have an internet connection).
How to Delete Google Voice Number
To delete a number from your account, follow these steps:
1. Click the Account tab in the top-left corner of your Google Voice page.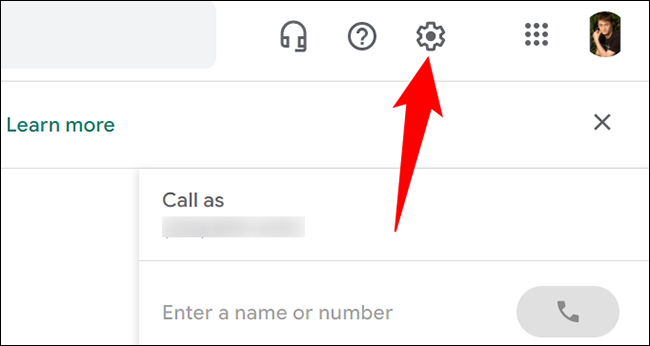 2. Click the Settings button at the bottom of the page.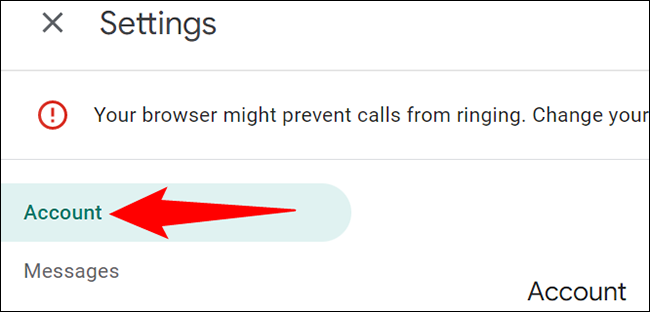 3. Scroll down to "Delete a number" and click it.

4. Confirm that you want to remove the number before proceeding by clicking Delete this number once more, or clicking Cancel if you decide not to delete the number at this time.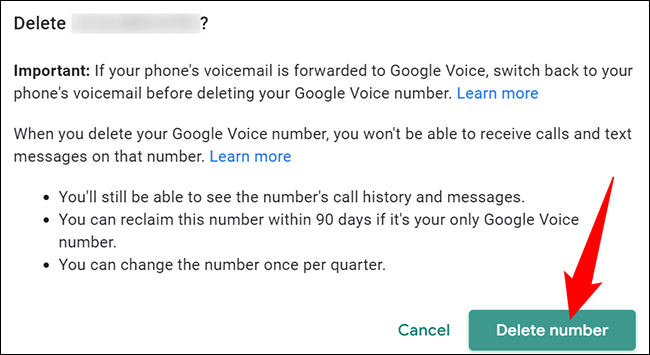 Different Ways You Can Use Google Voice for Your Business
You can use this number to manage your business calls and keep your personal phone number private. You can also use it to set up a virtual office for your business. Here are a few ways you can use Google Voice for your business:
1. Get a local phone number for your business. If you have a business in a different city or country, you can use Google Voice to get a local phone number. This way, your customers can call you without having to pay long-distance fees.
2. Set up a virtual office. You can use Google Voice to set up a virtual office for your business. This can be used to route calls to your employees, set up voicemail, and more.
3. Stay connected on the go. If you travel often, you can use Google Voice to stay connected to your business. You can use it to make and receive calls and texts, even if you're in a different country.
4. Save money on your phone bill. Google Voice can save you money on your phone bill. If you have a lot of long-distance calls, you can use Google Voice to make those calls for free.
5. Get more done with voicemail. With Google Voice, you can manage your voicemails online. You can also have voicemails emailed to you, so you can listen to them at your convenience.
6. Stay organized with call forwarding. You can use Google Voice to forward calls to any phone, including your cell phone. This way, you can keep your business and personal calls separate.
7. Make international calls. With Google Voice, you can make international calls for a fraction of the cost of a regular phone call.
8. Use call blocking. If you don't want to receive calls from certain people, you can use Google Voice to block their calls.
9. Get transcription services. Google Voice can transcribe your voicemails and send them to you as text messages.
10. Use call recording. You can use Google Voice to record your calls. This can be useful for training purposes or for keeping a record of important conversations.
Pros and Cons of Using Google Voice as a Primary Phone Number
Pros:
1) Never Miss a Call with One Number for All Your Phones
With Google Voice, you can set up one phone number and have it ring all your phones. This is handy if you have multiple phones or if you want to be able to answer calls even when your primary phone is turned off or out of range.
2) Get Voicemail and Text Messages in One Place
Google Voice consolidates your voicemails and text messages in one place, making it easier to keep track of your communications.
3) Free Long Distance and International Calling
Google Voice offers free long-distance and international calling to select countries. This can save you a lot of money if you frequently make long-distance or international calls.
4) Customize Your Greetings
With Google Voice, you can customize your voicemail greetings for different callers. This is handy if you want to give your family and friends a personal greeting while using a professional greeting for business contacts.
5) Block Unwanted Callers
Google Voice lets you block unwanted callers, so you don't have to deal with telemarketers or other nuisance calls.
Cons:
1) Not Available in All Countries
Google Voice is only available in select countries, so it may not be an option if you live in a country where it's not available.
2) Limited Phone Compatibility
Google Voice only works with select phone models, so it may not be compatible with your phone.
3) Requires a Google Account
In order to use Google Voice, you must have a Google account. This may not be an option for people who don't want to create a Google account.
4) It May Not be Free in All Countries
Google Voice is free to use in select countries, but it may not be free in your country. Check with Google to see if there are any fees associated with using Google Voice in your country.
5) May Not Work With All Phone Carriers:
Google Voice may not work with all phone carriers. Check with your carrier to see if they support Google Voice.
FAQs
Can you have 2 Google Voice numbers for Free?
You can't have more than one Google Voice number per account for free. However, if you have multiple Google Accounts, you can sign up for Google Voice with each account for free.
Can I port my number to Google Voice?
No, you cannot port your Google Voice number out because it was not originally a real phone number assigned to you by the phone company. Google Voice will now let you port your number out to a real phone company. This means you can move your Google Voice number to a service like Sprint or AT&T.
Does Google Voice number expire?
You can use your Google Voice number for as long as you want. You can even port your Google Voice number out to another service, and your Google Voice number will go with you.
Does the Google Voice number show on the phone bill?
No, your Google Voice number doesn't show up on your phone bill as a separate charge. Your calls show up as calls on your phone bill. … If you are paying for the Google Voice service, you may see it as a separate item on your credit card statement.
Conclusion
If you're looking for a way to get a Google Voice number, the process we have shown you above is actually quite simple to follow. Just go to the Google Voice website, and sign up for an account. After you've done that, you'll be able to choose your own Google Voice number.
If you liked this article, then please subscribe to our YouTube Channel for our videos. You can also find us on Twitter and Facebook