I like great quotes and if you're going to be involved in chess, then this quote by Gary Kasparov will help you in chess and life. Gary says "Attackers may sometimes regret bad moves, but it is much worse to forever regret an opportunity you allowed to pass you by."
In your search for the best chess apps for Android, don't allow opportunities to pass you by. Pick one and stay with it until you can beat yourself in a game. From there, you can move to play locally, against online opponents and then maybe competitions and internationally. There's always space for one more grand master.
This article explains the benefits of playing chess and the 12 best chess apps for Android. Take your time to read through them as subtle differences could be the difference between learning it well or not at all.
Table of Contents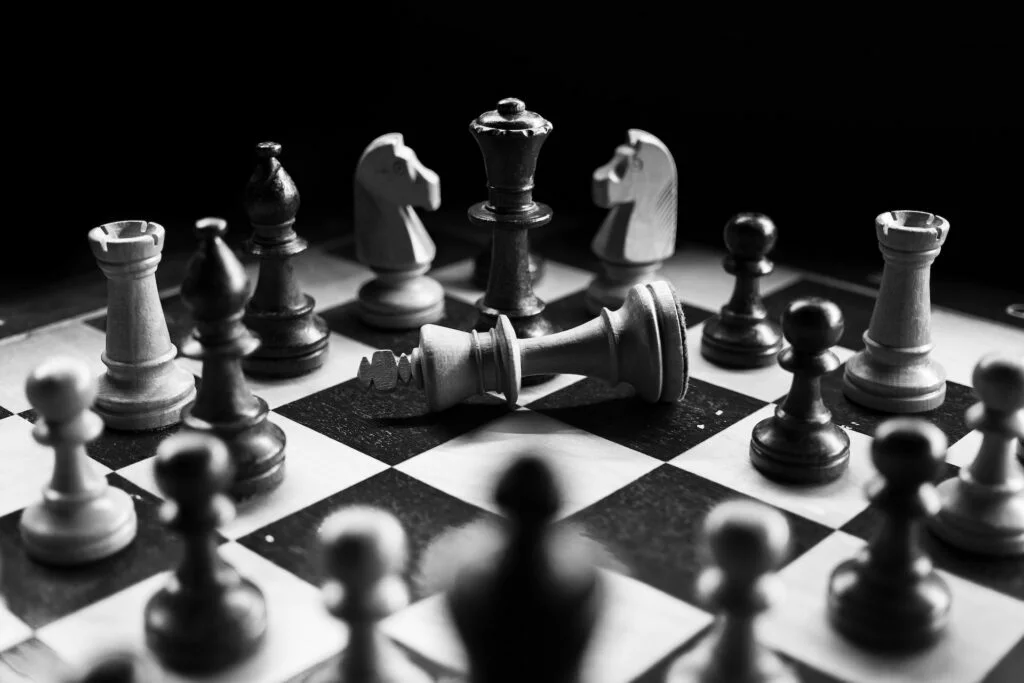 BENEFITS OF PLAYING CHESS
Chess, a game which involves moving pieces on a board with a strategy against an opponent, started in India and then moved to Persia, the Middle East, Europe and Russia. The game has thrived because it has proven to improve the mind and thinking ability of everyone, from enthusiasts to those who denounced it but went ahead to eventually play it.
The most notable benefit of playing chess is the well-known fact that it helps to improve memory function. Using any of the best chess apps for Android helps you practise more often.
It does even more so for people suffering from Alzheimer's. Scientists have opined that people with Alzheimer's who go on to play chess experience an improvement in their cognitive abilities.
For the average person that isn't suffering from anything, playing chess is a reliable way to continue to exercise certain parts of the brain that may not be getting much work due to the kind of tasks that we do. Remember that the brain is like a muscle in the sense that it gets better with use and gets worse when it's not used as often as it should.
Another important benefit of chess is that it forces you to think in strategy and not just in successive order. This alters your worldview as it opens the mind to a whole new way of doing things.
You begin to understand the failings of a poor strategy and the joys of a winning strategy. Chess makes you begin to rely very little on fate alone but on the outcomes that your strategy and fate can produce.
Recommended: Best anonymous chatting apps
12 BEST CHESS APPS FOR ANDROID TO PLAY
This is a list of what we, and now you, can believe are the best chess apps for Android, with any significant features and whether they are free or paid.
12 – PLAY MAGNUS. PLAY CHESS
Beginning this list of the best chess apps for Android that we would love to recommend to you is this rockstar of an idea app called Play Magnus, because who wouldn't want to play Magnus if they could?
Sven Magnus Carlsen is a Norwegian chess grandmaster and 5-time world chess champion and that is who the app was designed around. This is because many people would like to test their hands and see how long they can remain in a game with a grandmaster of this level. It's always fun.
The app with its great user interface allows you to not only play against Magnus but some other grandmasters such as Wesley So and Judit Polgar who are both worlds best in their different respects.
11 – CHESS 24: PLAY, TRAIN, WATCH
Chess 24 is a chess game that was designed with versatility in mind so that players can oscillate between modes as quickly as they can. That places a lot of options to choose from in the hands of chess players and that earns it its spot as one of the best chess apps for Android.
While quick-pairing, players have the opportunity to choose between bullet, blitz, rapid, classic, and unlimited and all of this comes with a top-notch playing user experience that highlights your current move and possible next moves per piece.
The multiplayer nature of Chess 24 allows players to freely send communicate with other users of the app.
10 – CHESS MINIS
Chess Minis is a dynamic free multiplayer online chess game. Staking a claim as one of the best chess apps for Android with dynamic 3D graphics, and a user-friendly interface which is free and ad-free. From studying openings, end-game strategy, and tactics to completing puzzles, everything is offered on a single application.
Also, Chess Minis will provide you with a platform to resolve 500+ custom problems. You may improve your chess playing with the help of free advice. These intricate puzzles will help you develop the mental skills necessary to solve any challenge you encounter every day.
You can also check out some other Multiplayer browser games to play with friends.
In addition, by participating in any of the various modes, you may unlock premium chess sets, receive a reward chest, and access a variety of other goodies.
9 – PLAY CHESS ON REDHOTPAWN
Play Chess on RedHotPawn is one of the best chess apps for Android despite some complaints from some app users who feel like the app could make do with some more speed.
The best option for those who want ample time to plan their next move. Despite the fact that some people think this chess app is sluggish, skilled players will still find it to be quite useful.
Moreover, you may quickly access this app through Play Store. Every action you do is monitored and recorded. The most recent upgrade to the app allows for endless scrolling for leaderboards, ladders, tournaments, and clans with an open-invite function.
8 – CHESS BATTLE
Chess Battle is a fantastic multiplayer game where you may play live and regular matches to perfect your movements, much like the majority of the others on this list of the best chess apps for Android.
In this chess game, you'll face a lot of amazing obstacles. You may earn several rewards by gathering task points and honing your skills with the daily challenges. You may play live chess with opponents from around the world with Chess Battle.
Daily games also keep players interested and add to the fun of the tournament. Players may challenge the renowned Stockfish engine offline in a variety of ways using Chess Battle. For their chess pieces, players may choose visually appealing skins.
7 – CHESS 4 CASUAL
Chess 4 casual is a chess game that was built with beginners in mind. They are the people for whom casual chess is really the best chess You may play games either by yourself or with friends and family while competing against artificial intelligence.
Chess may be played at a variety of degrees of difficulty, from simple to severe, which adds to the excitement and adventure.
The algorithm will also take enough time to execute the best move conceivable at the highest level. Beginners are able to adjust their level based on their own strengths. From the start of the game, you can choose your favourite board.
The game has single-player and multiplayer options, recorded track performance reports, and highlights of your next move in case you get stuck.
6 – CHESS TIME
Chess Time is a worldwide internet forum for correspondence players. As one of the best chess apps for Android, the chess-playing platform, Chess Time, is a multiplayer online game that allows you to locate players from the United Kingdom, the United States and Germany, or just ask a friend to compete with you.
Also, you may add your opponents as friends and talk with them in-game to continue playing with them. You may easily re-invite players for another match by simply adding them as friends. A notification-based system will alert you each time you need to move while playing.
5 – CHESS CLASH
Chess Clash is one of the best Miniclip board games. Your capacity for logic will be put to the test in this game. The main goal of the game is to checkmate your opponent's King and capture all of their pieces. Chess Clash enables users to speak with and engage with actual players from all around the world. It's like COD for board games.
Users of Chess Clash can invite their friends to a game. With other players, you may converse and trade presents. Moreover, there are two chess-playing modes: "Quick Chess" and "Classic Chess." Everyone may participate in the game and practice new strategies against actual opponents online.
You may participate in thrilling events in addition to a large range of intriguing features. Moreover, it enables computer play when offline. Players will come across more daring possibilities and prizes as they level up.
4 – CHESS ONLINE
Users of Chess Online may play chess against other players from across the world and communicate with them. Chess Online is ideal for all players, including beginners, professionals, and kids. This is one feature that places a chess app on the list of the best chess apps for Android.
There are more than 2,500,000 registered gamers to compete with. You may monitor your performance in addition to playing. Having at your fingertips something that costs people money and time to go around the world playing with other enthusiasts is a great feat.
Web browsers and Android mobile devices are only two examples of the platforms through which you may access your account. For the convenience of its users, Chess Online supports a variety of languages.
Most significantly, up to 20 levels of chess may be played offline with a powerful computer. The game's error prevention function shows you the mistakes you've made so you can avoid doing them again. You learn in real time and can correct mistakes like you've got a time machine.
3 – LICHESS – FREE ONLINE CHESS
The free and open source lichess Chess software is made for chess enthusiasts who may want to try new experiences. The app speculates that every day, more than 150,000 unique users play, and this number is steadily rising and shattering records.
What makes lichess one of the best chess apps for Android is that you may examine your game stats and locate, follow, and challenge other players. By working through the chess puzzles offered, you can improve yourself.
There is no need to log in if you don't care about keeping track of your games or finding other players who are at your skill level.
Play some puzzles, start a new game, or watch someone play chess while listening to techno music and interacting with other players in the comments area.
The fact that chess is available in 80 languages is, by far, its greatest feature. Playing chess in different languages is instructive and may influence your style of play.
2 – CHESS – AI FACTORY
One of the top free chess apps for Android is Chess by AI Factory. Of the more than 300 chess applications accessible online, it has consistently held the top spot for years.
It is perfect for chess strategy development and ability enhancement because they offer guidance. For those who may be worried about payment, don't worry as it's entirely free.
You may also play against a variety of AI-powered chess bots, each of which has advantages and disadvantages, using this Chess app. If chess can beat grandmasters, shouldn't you give it a chance to teach you something?
You may also choose between casual and pro settings according to your skill level. With their own leaderboards, players may monitor their development. You may play chess with friends or random strangers with the chess app.
1 – CHESS – PLAY AND LEARN
You can play chess for free with friends on Chess – Play and Learn. It is one of the best chess apps for Android and this has been confirmed by chess players globally through reviews. As one of the best chess apps for Android, it is the perfect app for beginners, intermediate and expert players.
While playing, users may communicate with new friends via this app. This level of visual and verbal interaction makes the app more enjoyable. You can also, as a benefit of the app, compete in online tournaments alongside tens of thousands of other participants.
For as long as 30 minutes, you may play games in real-time. On your schedule for low-pressure games, play everyday correspondence chess. This ensures that you build a routine of playing to get better.
CONCLUSION
Playing chess should not be a tedious exercise and that is one of the things this list of the 12 best chess apps for Android hopes to change. Chess apps on the list improved on their user experience and then made it easy for multiple players to communicate within the game.
If you liked this article, then please subscribe to our YouTube Channel for videos relating to this article. You can also find us on Twitter and Facebook.
RECOMMENDATIONS
REFERENCES