There are many reasons why you may wish to record high-quality audio recordings anytime and anywhere. Be it for your podcast, for the sake of journalism, for transcription, to capture fun moments, or to produce music.
With the best audio recording app for Android, you will be able to capture sounds on the go. In this article, you will discover some of the best audio apps for Android, so sit back, relax, and enjoy the ride.
Table of Contents
PERKS OF USING AN AUDIO RECORDING APP
Before we get into the best audio recording app for Android, we have to first look at a few of the perks of using an audio recording app for Android.
1. Taking meeting minutes is easier and more convenient
One of the best ways to take meeting minutes is by doing a voice recording through an audio recording app for Android. When you use audio recordings for a meeting, you can capture all the vital information shared during the meeting, such as product details, plans, figures, etc.
Not to mention, the audio recording can quickly be transcribed or used as a reference in the future by typists and CEOS.
2. Practice your interview skills
Have you ever done an interview that did not go the way you wanted? Is it your goal to practice and improve your interview skills? Then you should use an audio recording app for Android to help you achieve this goal.
An audio recording app for Android helps you remember the mistakes you made during the interview. Recognizing your shortcomings during an interview is the first step toward fixing them in future ones.
You go to an interview but come away confused because you can't wrap your head around the ideas thrown at you. If your memory isn't strong, you can forget important details. However, when you use an audio recording app for Android, you will be able to observe the things you did right or wrong in a much more relaxed state.
3. Stimulate student learning
It's not just professionals that can benefit from using an audio recording app for Android, but students can as well. After a full day at Day School, students have a lot of information to retain.
With an audio recorder, students can better understand and remember the topics they are taught during the day. Audio recordings significantly reduce the chances of students forgetting what they learned because they can easily record their day and review it when they get home.
4. Create your audiobook
With an audio recording app for Android, nothing is stopping you from creating your book, especially if you have kids. One of the best ways to bond with your kids is to read them a bedtime story.
And one of the best things you can do to make storytime with your kids is to create audiobooks that they can listen to whenever and wherever they are. By recording audiobooks for them, they will be able to listen to you read them a story even though you are far away. Not to mention, audiobooks can boost creativity in a child's mind.
5. Speech coaching
Are you aware that an audio recording app for Android can help you with speech coaching? With an audio recording app, you can assert yourself confidently and see what you are doing wrong.
Speaking into a voice recorder can often help with self-assurance, voice quality, delivery, and pronunciation, all of which are crucial components of effective communication. As a bonus, it aids interview preparation by teaching you to speak concisely and without unnecessary filler phrases.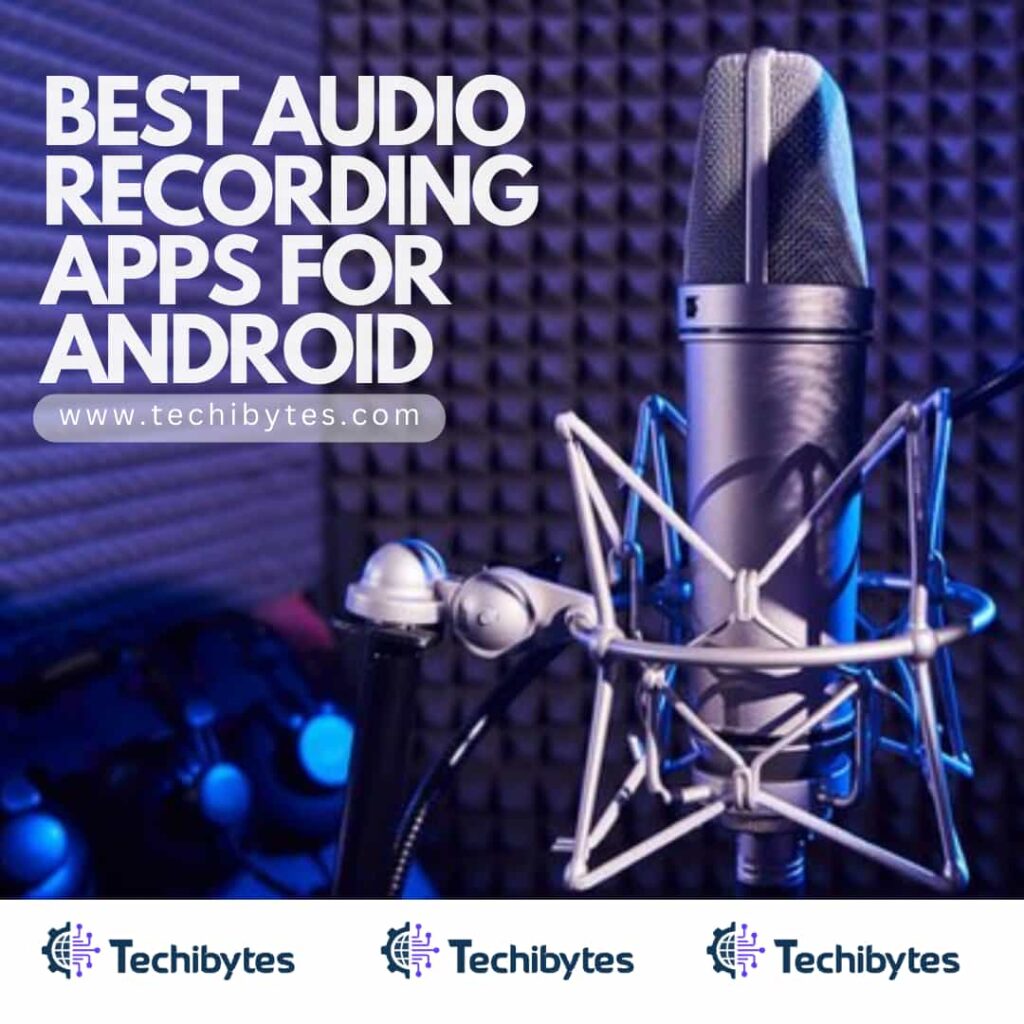 THE BEST AUDIO RECORDING APP FOR ANDROID
Now that we have looked at some of the perks of using an audio recording app for Android, below are some of the best audio recording apps for Android.
Bandlab
Dolby On
Voice Recorder Pro
FL Studio Mobile
MixPad Multitrack Mixer
Music Maker Jam
Voloco
ASR Voice Recorder
Easy Voice Recorder
Walk Band
1. Bandlab
It's impossible to create a list of the best recording app for Android without including Bandlab. BandLab is one of the most excellent Android recording studio apps since it serves as a full-fledged music production environment.
One of Bandlab's best features is that it serves multiple purposes beyond recording audio. It also provides its users with a complete music studio with editing and remixing capabilities. Bandlab is excellent for bands and musicians thanks to its 12-track mixer, guitar tuner, looper, and extensive audio samples.
The best part about Bandlab is even if you are not a seasoned producer or musician, you will benefit from Bandlab's features. Thanks to its easy-to-use user interface. This app lets you record your ideas, quickly pen down lyrics, record covers, etc. The sky's the limit!
Moreover, it features a social networking component where you can meet people who share your interests and form a band with you.
2. Dolby On
Dolby On is one of the top free music recording applications since it includes a set of high-quality, studio-grade effects that you can use automatically. This app is perfect for you if you want a way simpler app than Bandlab.
Dolby offers fantastic features like volume maximizing, stereo widening, and simple fades. You can also send the audio you record by text message or email or upload it to social media sites like Facebook, SoundCloud, Instagram, etc.
3. Voice Recorder Pro
Look only as far as Voice Recorder Pro if you are looking for an app that can record sounds in the highest quality. This app is perfect if you are a student, professional, or musician. You can easily use it to record your lectures, meeting minutes, and music.
One of the things that make Voice Recorder Pro so appealing is that it has many excellent features. These features include background recording, an audio spectrum analyzer in real time, and microphone gain calibration. Additionally, it's simple to send and share your recordings with others.
The audio formats it supports include support for MP3, AAC (mp4/m4a), AMR (3GP), and PCM (wav) audio formats.
4. FL Studio Mobile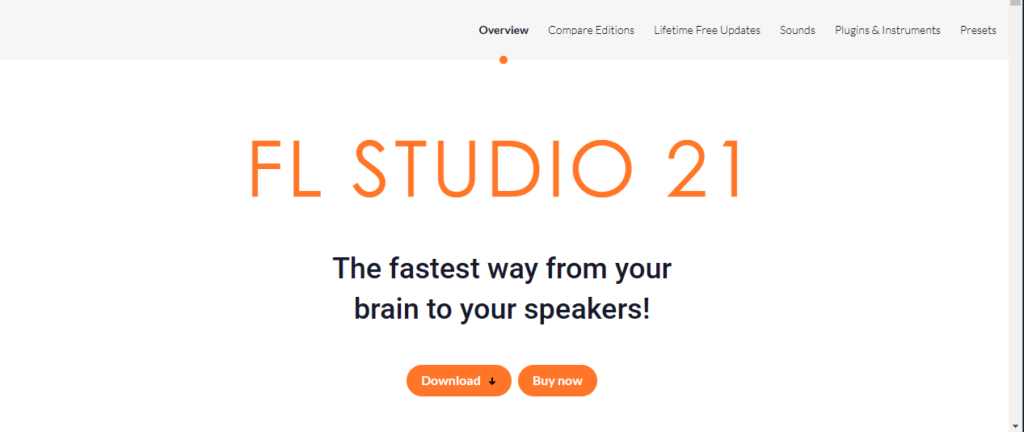 Fl Studio Mobile is more than an audio recording app for Android. It is also one of the best apps for music production. Thanks to apps like these, you don't need a studio to produce music.
You can use this app to make music in various genres, from electronic to hip-hop, create beats, mix and master your songs, etc. While FL Studio Mobile has many excellent features, you should remember that it's not for basic recording tasks.
The app is also not free, as you have to pay $15.99 to get the app.
5. MixPad Multitrack Mixer
This app allows you to record and mix music in various formats without switching between different programs. Also, this app can increase the sound quality of any audio you've already recorded or have on your phone by editing it.
While the basic version of MixPad Multitrack Mixer is available for no cost, more features can be unlocked by making in-app payments. However, it would help if you remembered that this program isn't ideal for rookies because it requires some knowledge of editing and mixing to use successfully.
6. Music Maker Jam
Among mobile devices, Music Maker Jam ranks among the most downloaded applications that can record and mix music. It has various instruments, sound effects, and other features for creating music. It also allows you to record your songs and vocals.
However, you should note that if you want to produce music with Music Maker Jam, electronic music and drum beats predominate in comparison to other genres.
Although For the vast majority of people who don't have complex production needs, the app is more than enough. The app is free, but you must pay to access extra features and content.
7. Voloco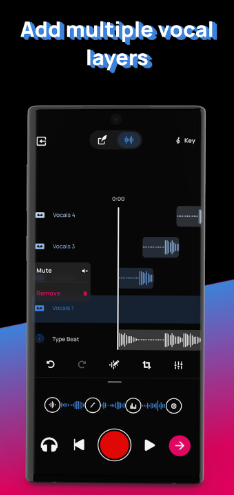 Voloco is an easy-to-use recording application that improves the quality of your songs and allows you to achieve a professional sound. It has been downloaded 50 million times because it enables users to make professional-quality music with various tools and sounds, including several sound effects!
In addition, it is one of the most helpful audio recording apps for Android, as it can help you sing in tune by eliminating unwanted noise and adjusting your voice's pitch. It also provides a wide selection of predefined sound effects, such as equalization, compression, and reverb, to give your recording that professional sheen.
8. ASR Voice Recorder
With ASR Voice Recorder, you can record music or other sounds with a Bluetooth microphone in a few simple steps and save the file in different formats such as OGG, MP4, WAV, 3GP, and M4A.
One of this app's most impressive features is that it integrates smoothly with standard cloud storage services like Dropbox and Google Drive for convenient cloud uploading.
You may organize your recordings with categories and use the in-app editor to cut out unnecessary parts before sharing or using them.
9. Easy Voice Recorder
Easy Voice Recorder is the way to go when you need to record a few words or a short audio clip. When it comes to recording music, it's hard to beat this program for its ease of use and flexibility in terms of post-recording editing.
Because Easy Voice Recorder has no maximum recording length, it's ideal for any purpose. To top it all off, you can select a compressed format that further reduces storage requirements.
10. Walk Band
When it comes to audio recording apps for Android, Walk Band stands out because it is simply one of the most unique. This app provides a suite of virtual instruments for simple tasks.
In addition, it works with MIDI controllers, so you may use them to record music. The app comes equipped with many instruments, with additional access on demand. Not only may you import recordings for yourself, but you can also share them with others.
FAQS
Is there a voice recorder available for Android?
To answer your question, most Android phones include an in-built voice recorder that can capture audio in a usable format. You can download one of these apps from the Play Store if your smartphone doesn't already have one.
How do I make a high-quality audio recording?
It's essential to be in a quiet environment with little echo. You also have to ensure the microphone is high quality and placed appropriately.
CONCLUSION
If you have been on a quest to find the best audio recording app for android, this article is a valuable resource because it helps you discover the best Android recording apps.
If you want more articles like this, don't forget to follow us on social media!
If you liked this article, then please subscribe to our YouTube Channel for WordPress video tutorials. You can also find us on Twitter and Facebook