Every year, more and more people immigrate to Canada. Canada welcomes immigrants, and immigration has proven essential to the country's economic success, particularly due to Canada's elderly population and one of the lowest birth rates in the world.
So, immigration is necessary for Canada's economy. If not, the nation's labor force will decrease, which will cause slow economic growth. Let's take a look at the easiest ways to immigrate to Canada.
See Tips on How to Start a Business in Canada
Table of Contents
Is Canada a Great Place To Live?
Well, moving to Canada on a permanent visa is not only the greatest option, but it's also the most pleasant. By 2023, the Canadian government hopes to have welcomed more than a million immigrants as permanent residents. Out of the total, 4,10,000 new immigrants will join Canada in 2021. Under various immigration programs and Canada streams, such as Fast Entry PNP, etc., all of these immigrants will be accepted.
The government has taken several actions, including significant modifications to the immigration laws and procedure requirements, to provide potential immigrants to Canada with the best and simplest means to immigrate to carry out this expansive plan and reach the annual immigration target.
If you are thinking of immigrating to Canada, then keep reading, as we will detail more about the easiest ways to immigrate to Canada.
Have you read Top Profitable business opportunities in Canada?
What Are the Benefits Of Moving To Canada?
Before we look at the easiest ways to immigrate to Canada, let us take a look at the benefits of immigrating to Canada. Some of them include:
Jobs:
Canada has always struggled with a labor shortage, which the epidemic has made worse. Record low unemployment rates exist. At the same time, job vacancy rates are at all-time highs, with Canada reporting over 900,000 open positions recently.

The Canadian economy recovered by the end of 2021 and expanded from its pre-pandemic state despite the tight labor market. According to CBC, Canada's fourth-quarter GDP increased by 6.7% annually, beating analyst projections of 6.5%.

The political system in Canada is safe:
A very stable democracy is what is thought to exist in Canada. Before any North American country, it was placed number five on the Economist Intelligence Unit's global democracy index in 2020.

U.S. News ranked Canada first in its Best Countries list last year. Canada received the highest rating on the report's quality of life and social purpose measures.

Safety:
One of the safest travel locations in the world is Canada. In the 2022 study from insurance company Berkshire Hathaway Travel Protection, Canada is ranked as the third-safest nation in the globe, and Montreal, a Canadian city, is ranked as the safest city in the entire world.

These conclusions were reached by combining survey results with information on risk, criminality, and resilience to climate change's effects.

There is free medical attention: 
Canadian citizens and permanent residents are entitled to free medical treatment. Different health plans for each province and territory cover various goods and services.

Newcomers can obtain a health card and register for their province's health insurance program. Most medical and emergency services are provided to Canadians free of charge, thanks to the public healthcare system.

Decent education: 
According to an OECD assessment on literacy rates, immigrant pupils in Canada reported greater reading levels than non-immigrant students. Also, compared to other OECD nations, Canadian students excelled in reading.

In Canada, there are many colleges and institutions. The top 100 universities in the world include the University of Toronto, the University of British Columbia, McGill University, and McMaster University.
See Reasons Why Nigerians Are Relocating to Canada!
What Are The Easiest Ways To Immigrate To Canada?
Your profile or links to Canada will determine the simplest method of immigration. Now is the ideal moment to begin your immigration adventure because Canadian immigration targets are higher than ever.
There isn't just one straightforward route to immigrate to Canada; it should be mentioned. Even though certain programs might be simpler for you to apply to, the procedure is drawn out and entails numerous phases.
In 2023, these will be the top routes taken by foreign applicants to enter Canada. The easiest ways to immigrate to Canada include:
1. Support From a Spouse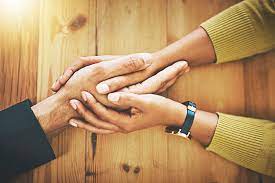 One of the simplest methods to enter Canada is to marry or partner with a Canadian. You must make sure your relationship is genuine since Immigration, Refugees and Citizenship and Canada is cracking down on "marriage fraud" (when two people legally register a fictitious union to provide the foreign spouse permanent residence and citizenship). Spouse sponsorship is one of the easiest ways to immigrate to Canada.
2. Express Entry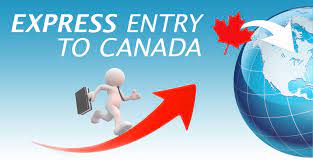 Canada's most well-liked and quickest immigration option is called Fast Entry. Permanent residency status may be granted to applicants who use the Express Entry procedure as soon as six months after their application.
According to Canada's Comprehensive Ranking System, an online profile must be submitted as part of the Express Entry process (CRS). It would help if you first were qualified under one of the three federal streams listed above for Canada to submit an Express Entry profile.
The Canadian government invites top applicants in the Fast Entry pool to apply for permanent residency.
For some people eligible to submit a profile, the Fast Entry procedure might be the simplest route to immigrate to Canada. Meeting the CRS cut-off in the federal draw can be challenging. Yet, a province may nominate you for the permanent residence just by being in the pool of applicants.
Express Entry normally charges $2,300 CDN for a single applicant and CAD 4,500 for a pair to immigrate to Canada. This excludes the settlement money, which must be demonstrated as part of the eligibility criteria and vary depending on family size. Express Entry is also one of the easiest ways to immigrate to Canada.
3. Visiting
You can enter Canada if you have a job offer and a work permit, but the simplest way to do so is to apply for a visitor visa, if you need one, and to look for employment while you're in the country. Using a visitor visa to enter Canada is not permitted. However, you can discuss future employment with prospective employers.
You should be aware that you'll need another excuse to travel to Canada because it's unlikely that a border guard will let you in if you claim you're doing it to look for work.
Obtaining a visiting visa is one of the easiest ways to immigrate to Canada.
4. Programs for Provincial Nominees
The ten provinces and three territories of Canada each offer many nomination schemes. Each PNP has specific requirements for eligibility. A link to the province frequently requires PNPs to apply for nomination. However, some programs only choose international applicants who can meet the province's labor market demands.
Each PNP has a different processing time for applications. Candidates for the PNP must submit an application to the federal government for permanent residence in Canada after being nominated. If the PNP uses the Express Entry system will affect how quickly the permanent residency application is processed.
Trying out the nomination schemes programs is also easiest ways to immigrate to Canada.
5. Enterprise Immigration
A federal or provincial program for business immigration may be your best option if you have prior experience running or operating your own company.
The federal government provides immigration options for anyone who wants to start a business or work for themselves in Canada.
There are also several PNPs designed specifically for foreign applicants interested in launching a business in a particular Canadian province.
Most business immigration schemes demand a sizable investment in the business you want to launch in Canada. A certain sum will be needed depending on the program you are interested in.
Regional entrepreneur programs offered by many PNPs feature lower investment requirements for applicants interested in launching a business in a sparsely populated area.
The enterprise immigration is one of the easiest ways to immigrate to Canada.
6. Sponsorship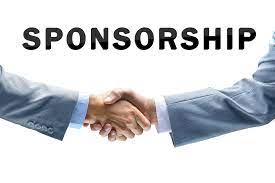 The simplest route for you to immigrate to Canada is probably through family sponsorship if you have an eligible family member who is a Canadian citizen or a permanent resident.
Canada has several immigration policies that allow citizens and permanent residents to bring their families here. Canada expects to receive 105,000 new permanent residents this year through family sponsorship initiatives.
You can qualify for family sponsorship if your spouse, kid, or grandchild resides in Canada permanently or is a citizen.
The family member who is sponsoring you will determine how long it takes to process your sponsorship application. Applications for spousal sponsorship normally take 12 months to complete from start to end.
Getting sponsorships is also one of the easiest ways to immigrate to Canada.
See: Top Best Banks in Canada you should Know right now
Requirements To Immigrate To Canada
It would be best if you met the immigration eligibility criteria and conditions listed below to be eligible for Canadian immigration since you now know the easiest ways to immigrate to Canada.
Age:
When applying for immigration to Canada, age is the most important consideration. In most provinces, applicants can apply through the PNP stream up until the age of 55; however, applicants must be at least 18 years old and cannot be older than 49.

Qualifications:
A third important consideration is the applicant's qualifications; to be qualified for Canadian immigration, a candidate must possess a bachelor's degree or a diploma earned after three years of higher education.

Work experience: 
To be eligible for immigration to Canada, you must have a minimum of one year of full-time, compensated work experience in one of the NOC skill levels 0 through B over the previous ten years.

Your work experience should also be in a field that aligns with your academic interests.

Language test: 
Canada, as we all know, is a bilingual nation. Both English and French are accepted in Canada.

You must take an English proficiency test, such as the IELTS or CELPIP, or a French language test, such as the TEF, to be eligible for immigration to Canada. Each module's minimum score required six bands.

Proof of funds:
Another crucial requirement for Canadian immigration is proof of funds, sometimes referred to as the Canada settling fund.

The amount of the fund is determined by the size of the family. On the other hand, you can demonstrate funds in cash in the bank, mutual funds, fixed deposits, provident funds, etc.
Read Also; 10 Top highest paying companies in Canada
Frequently Asked Questions
What is the cost of submitting an immigration application to Canada through Fast Entry and the PNP?
To come to Canada as an individual candidate, you would require about $15,500 CDN. Couples need about CAD 21,000, while families with kids need between $25,000 and $ 30,000.
What can I do in Canada to please my visa officer?
It will benefit your application if you obtain a letter from your employer or provide a date when you plan to resume employment. Provide a strategy for using your new degree or diploma to start a job if you're unemployed. This further demonstrates to the visa officer that you have good grounds to return home.
Can I enter Canada if I don't have a work offer?
No, you often don't require a job offer. But, if you qualify for either the Federal Skilled Worker Program or the Federal Skilled Trades Program, you will need one. Having insufficient funds to maintain themselves and their families in Canada
You can read take a look at the easiest ways to immigrate to Canada listed in this article.
Check out Top 12 Cyber Security Companies in Canada
Conclusion
The easiest ways to immigrate to Canada have been discussed in this article. Depending on your unique circumstances, there may be a simpler option to immigrate to Canada.
For some people, immigration may be simple; for others, it may be challenging. If they learn, they are ineligible for a well-liked immigration route like Fast Entry. Many prospective applicants are ready to give up.
Yet, there are more than 100 immigration routes in Canada. If you are not qualified for one particular pathway, you might qualify for another.
Since you now know the easiest ways to immigrate to Canada and their requirements, why don't you give it a try?
If you liked this article, then please subscribe to our YouTube Channel for videos. You can also find us on Twitter and Facebook
References
Canadim.com
Aptechvisa.com