In 2021, Canada received more than 401,396 immigrants into the country. Most of these numbers came from Nigeria, so why are Nigerians relocating to Canada? On a daily basis, hundreds of thousands of Nigerians are looking for means (legal or illegal) to get out of the country by air, sea or any other means possible.
This begs the question again why are everyone leaving the country that used to be the giant of Africa?
In this article, I will be looking at possible reasons why Africans, mostly Nigerians, are traveling beyond the shores to become residents in other countries. What does relocating from Nigeria to Canada really means? Why is Canada a preferred choice of destination for most immigrants? Is it hard to relocate to Canada? Can I just move to Canada?
Is Canada accepting immigrants from Nigeria? Is it possible to get a job offer in Canada ? Is there a possible consequence for Africa? Are there Job opportunities for Immigrants in Canada ? How can you move to Canada, these and more are the points we would be highlighting in this article.
Why are Nigerians relocating to Canada?
Report has it that more than 18,000 Nigerians received permanent residency from 2018 to 2020 in Canada.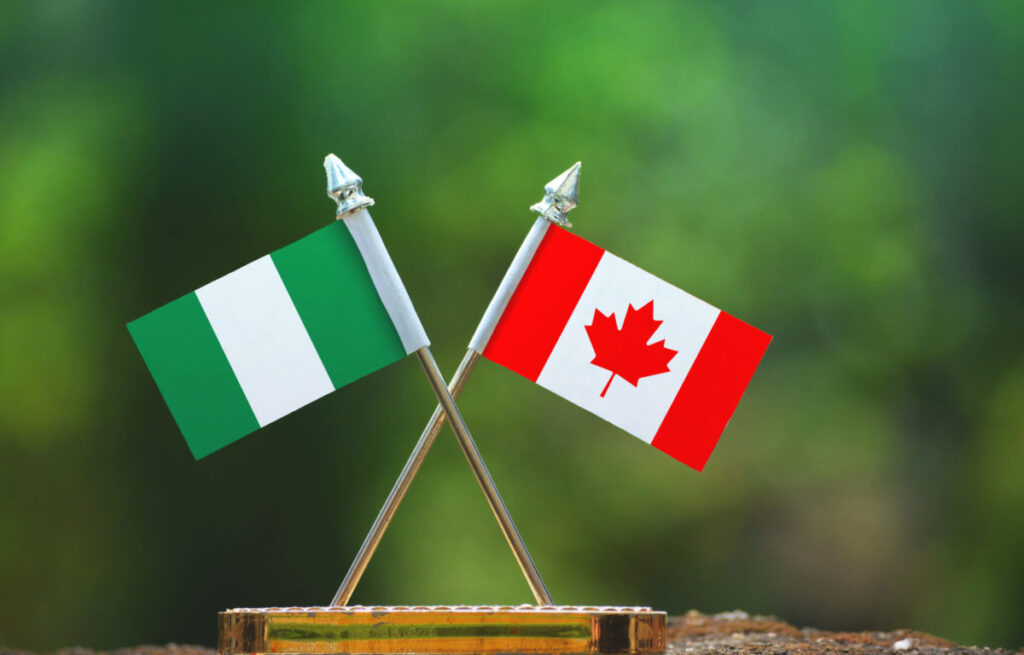 Migration happens virtually in all parts of the world, people move from one county to another for various reasons. This movement begins to get worrisome when it's becoming a mass exodus that is now becoming a norm.
Yearly millions of Africans pass through different dangerous channels, mostly the Mediterranean sea to get to Europe. You might want to ask why do people want to leave their home country so badly?
A friend of mine who was at the Lagos embassy recently told me about his experience seeing hundreds of Nigerians both young and old at the American embassy trying to get visas. Many of these applicants get rejected after spending millions of naira processing visas. This same experience applies to those wanting to move to Canada as well.
With a population of over 200 million people how many applications can Canada accommodate?
These are some of the reasons why Many people are relocating to Canada from Nigeria.
Poverty
According to a new report by the Nigerian Economic Summit Group (NESG) an estimated 91 million Nigerians are afflicted by the 'poverty virus' which it said is more infectious than COVID-19.
Nigeria is regarded as the poverty capital of the world.
According to the (NESG) spokesperson Asue Ighodalo who said..
"peculiar economic comorbidities gravely threaten a full economic rebound.

Nigeria continues to grapple with multiple macroeconomic challenges, exchange rate volatility, fiscal constraints, market distortions, high inflation, an unattractive investment environment (with security concerns at the core of investor reticence) as well as infrastructure deficits".
The World Bank evaluates that an additional one million people were pushed into poverty in Nigeria between June and November 2021, resulting in a total of about 8 million people being relinquished to poverty in 2021; and bringing the nation's poverty headcount to about 91 million.
The poverty condition in Nigeria is one of the major reasons why many Nigerians are on the run for greener pastures in Canada.
Education System
According to UNICEF, about 10.5 million children in Nigeria aged 5-14 years are not in school. Only 61 percent of 6-11 year-olds regularly attend primary school and only 35.6 percent of children aged 36-59 months receive early childhood education. One in every five of the world's out of school children is in Nigeria.
How easy is it to get quality higher education in Nigeria? Many developed countries see Nigerian education as substandard and not respected.
Whereas Canada is known for its subsidized and high-quality education system. It offers graduate visa programs with a diverse range of education options for Nigerians hoping to pursue an education outside Nigeria.
You have easy access to grants and education loans to study, there's enough scholarship opportunities, it is easy to work and study simultaneously.
Nigerians have reportedly spent about $28 billion in 10 years in pursuit of foreign education, a development caused as a result of the infrastructural deficit in the Nigerian educational sector. With this many young people are trooping out of the country to pursue a more quality education in Canada. Also here are top IT Certifications you need in Canada
Canada also needs Nigerians
Canada is the second-largest country in the world. With an estimated landmass at 9.98 million km2, that is almost 10 times that of Nigeria's land mass but Canada has a very small population of 38million people according to the World Bank compared to Nigeria with over 200 million people.
Owing to these facts, Canada is generous enough to open up its borders to immigrants in order to increase its population. The country needs people who are willing to work to keep the country running and then to occupy it's enormous landmass. Canada also have great benefits and advantages in for small business owners and entrepreneurs in general.
The country said that it is open to welcoming additional 411,000 immigrants in 2022.
According to Country's immigration level plan, it seeks to welcome over 1.2 million new immigrants in 3 years, cutting across various immigration classes. Specifically, the invitations will consider migrants in the economic class, family, refugee, and humanitarian.
Insecurities
Who wants to live in a wartorn country? Absolutely no one. The safety of lives and properties should be paramount to any government or citizens but the reverse is the case in Nigeria.
The havoc being wrecked by enemies of the state is deadly, across everywhere in the country.
According to the UN, by the end of 2020, conflict with jihad groups had led to the deaths of almost 350,000 people and forced millions from their homes.
Herdsmen, 'Unknown gunmen', kidnappers, militants and abductors have led many to flee their farmlands, their homes and left everything behind to completely leave the country.
Schools are now deadly zones for students in Katsina, Kaduna, Zamfara and many other Northern part of Nigeria.
More than 4,000 students have been abducted from their schools in three years, many only released after thousands of dollars are paid as ransom.
Unemployment
The unemployment rate in Nigeria is currently at 33.3% compared with Canada's inflation rate that surged to an 18-year high of 4.7% in November 2021. Nigeria is still grappling with one of the worst economic downturns in many years.
The number of people looking for jobs is expected to keep rising as population growth continues to increase.
According to the United Nations, Nigeria is expected to be the world's third most-populous country by 2050, with over 300 million people.
Meanwhile, Canada's unemployment rate cascaded down to 5.9% in December 2021 compared to 6% recorded in the previous month as Canada increased jobs by 55,000 in December. Still, Nigeria's unemployment is still pegged at 33.3% with no visible form of improvement.
The Canadian government has different programs to create opportunities for skilled and semi-skilled individuals who are ready to settle down in Canada. This is one of the major reasons why many Nigerians move to Canada in search of better opportunities.
Relocating to Canada from Nigeria
Immigration process to Canada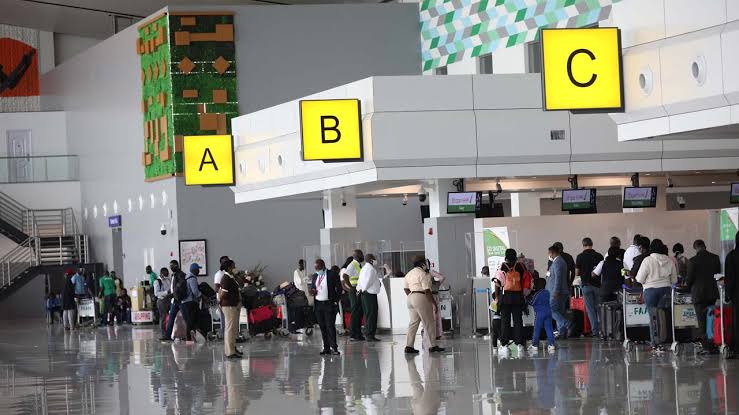 There are numerous benefits in relocating to Canada from Nigeria and most times, this makes the whole immigration process seem impossible, hundreds of thousands of Nigerians have gotten permanent residency in Canada and thousands more will still get. You should know that it is much easier to move to Canada than the United States.
Relocating to Canada will require you to obtain a permanent residency (PR) in Canada. This process involves assessing your eligibility, meeting the necessary requirements, and submitting your application for a permanent resident card. Easy peasy right?
The requirements and steps depend on the path you take which centers on two main categories:
1. Provincial Nominee Program
Most of the Provinces and territories in Canada offer programs that address the skills that are lacking in the local economy. The Provincial Nominee Program is a program that focuses on individuals who have the education, skills, and work experience to contribute to the economy of a particular Province.
The program centers on graduates, semi-skilled and skilled workers. Each of the Provinces has streams designated to meet the needs of their labor markets that usually target particular categories of people.
The Provincial Nominee Program allows different Provinces in Canada to nominate individuals interested in settling in a particular province. The program aims at enhancing a broader and even distribution of immigrants across the country.
The following steps are required to qualify for the Provincial Nominee Program:
Immigrants are required to apply for nomination to the Province they want to live in.
Immigrants need to possess the necessary skills, qualifications, and work experience for the Province to nominate them.
When approved by the Province, applicants should submit another application to the government for Canadian permanent resident status.
2. Express Entry System
Express Entry System is a system created by the Canadian government to address labor market shortages in the economy. The express entry system consists of immigration programs that enable skilled individuals to migrate to Canada as residents. The system offers some federal programs for skillful or experienced workers under the following categories:
Federal Skilled Trades Program for candidates who are certified and skilled in particular trades.
Federal Skilled Worker Program for skilled workers who have qualifications with a minimum of one year of work experience.
Canada Experience Class for candidates who have worked in certain occupations in Canada for at least one year.
The steps to take in the express entry program include:
Creating an Express Entry Profile
Interested candidates are required to apply through the Express Entry System by creating an online profile. Applicants are usually ranked or scored following a ranking system known as the Comprehensive Ranking System (CRS). Comprehensive Ranking System is a points-based system that awards points to profiles created according to specified criteria that include:
Age
Skills
Canadian language benchmark – proficiency in English and French
Work Experience
Level of Education
Provincial Nomination
Relative residing in Canada
Submitting documents in the document checklist
(A document checklist is a list of the documents required to be with the online application). The documents include:
Birth certificate
Marriage certificate if married
Language test results were obtained from approved English tests like the International English language Testing System (IELTS).
Work experience documents which include reference letters and employment letters.
Medical reports
Education Credential Assessment report for foreign credentials and copies of certificates.
Travel document or valid passport
Candidates ranked with high profiles following the Comprehensive Ranking System are given Invitations to Apply for permanent residency in Canada.
Is it hard to relocate to Canada?
Immigration can be very expensive most of the time and then stressful too, but with the proper knowledge, guidance and timely plans, this can ease your immigration process.
To move to Canada, many people resort to selling their properties, some will even take loans to process their traveling while others will deplete their savings in order to get their visa.
Canada is still one of the most hospitable nations in the world, it's tolerance to immigrants makes it an attractive destination for Nigerians.
Can I just move to Canada?
In 2021, The World Bank released a report that 50% of Nigerians are willing to move abroad to realize their hopes for a better life even if it's through irregular routes.
So if you have the money to process your application, you have a skill or you're a professional in what you do and you don't have much to lose, you might want to consider moving to Canada too.
Is Canada accepting immigrants from Nigeria?
In recent years, Canada announced that It plans to accept more immigrants. They have a system and they have guidelines on how they accept immigrants. Not quite long the Canadian government announced that it will be employing students to take up some jobs, especially remote work.
According to the government, it is looking to employ students who are ready to make a few extra bucks by working remotely. The announcement also reveals that
"The country have a wide variety of jobs from coast to coast, in diverse fields, such as administration, agriculture, communications, enforcement, finance, IT, policy, and many more
Is it possible to get a job offer in Canada from Nigeria?
The answer is Yes! It is absolutely possible to get a job offer in Canada from Nigeria and this is perhaps the easiest way to get moved to Canada.
How do you go about this? You can talk to a friend or a relative in Canada, talk to them about your plans to move to Canada, tell them about your qualifications and skills and ask them to connect you to an employee or someone who needs someone with your skill to work for them.
You can also contact employers directly through the Internet. You can apply for jobs in Canada from Nigeria. You can search for Canadian companies that are looking for a potential candidate like you.
You can forward them an email about your interest in applying. Ensure you prepare a killer job cover letter or resume to create a good impression. You can apply for Canadian jobs through Indeed and other legit Canada recruitment platforms on the net.
You should know that In Canada's Express Entry system, landing an eligible job offer from a Canadian employer can help candidates to maximize their points in the Comprehensive Ranking System (CRS) and obtain an invitation to apply (ITA) for immigration to Canada.
If you enjoy this article, please share it on your social media platforms.
REFERENCES
Our Writers most times refer to other reputable publishers source to bring in more facts especially when it has to do with stats
Nairametrics