Let's talk about How To Bypass Two Factor Authentication Facebook, this has been a frustrating thing for most facebook users
Facebook is one of the most prominent social networking platforms, which allows you to interact with friends, relatives, coworkers, and people from all over the world. Furthermore, you will have the option to communicate with a large number of people that share similar interests and preferences.
While Facebook's different features are immensely useful, there are times when your account is compromised by a hacker. A hacked Facebook account, on the other hand, can be a nightmare, especially if you use the network to exchange and receive a lot of sensitive information.
Fortunately, there are a few methods for limiting account misuse that provides both security and privacy. Two-factor authentication is one of them.
Although Facebook's services are excellent, there is a risk that the account will be abused by a hacker. Thankfully, Facebook has established various techniques to minimize account misuse while also providing total privacy and security, though a variety of security measures have been implemented, two-factor authentication is still considered to be one of the safest ways to authenticate a user.
What is 2FA? 2FA stands for "two-factor authentication"

Two-factor authentication (2FA), often known as two-step verification or dual-factor authentication, is a security solution that requires users to confirm their identity using two separate authentication factors. 2FA is used to safeguard a user's credentials as well as the resources they have access to. It is more secure than single-factor authentication (SFA), which requires the user to supply only one factor, usually a password or passcode.
This approach requires a user to provide a password as the first factor, as well as a second, distinct factor – commonly a security token or a biometric factor such as a fingerprint or facial scan. Even if a victim's password is compromised, a password alone is not enough to pass the authentication check, two-factor authentication adds an extra layer of security to the authentication process, making it more difficult for attackers to obtain access to a person's devices or online accounts.
The use of two-factor authentication to control access to sensitive systems and data has been around for a long time. Online service providers are increasingly utilizing two-factor authentication (2FA) to secure their users' credentials from hackers who have stolen a password database or obtained user passwords through phishing efforts.
Read more about How Facebook is Spying on you?
Why Two-Step Verification
When logging into an account, two-factor authentication is utilized in addition to the user's password as the second method of authentication. The second layer of authentication can be a code sent through text message, authentication software, or a fingerprint or face recognition system.
Multi-factor authentication includes two-factor authentication as a subset. Multi-factor authentication necessitates the user to identify himself/herself in more than two different methods. By connecting your Facebook account to another device, two-factor authentication offers an extra layer of security to your social network account. Two-factor authentication sends a unique code to your phone or a third-party authentication app if someone attempts to log in from an unfamiliar device.
Facebook, which has a large family, not only provides amazing updates and features but also provides top-notch security to protect your privacy. In essence, Facebook 2-Step Verification is a security feature that allows users to protect their Facebook accounts while maintaining exceptional privacy. If you enable Facebook two-step verification, you will eventually be prompted to provide a unique or special login code, which you must confirm every time someone tries to get access to your account.
How to set up Facebook two-factor authentication

Without a question, Facebook Two-Step Verification is quite beneficial in terms of securing and protecting your personal information. However, you must learn about the many methods for obtaining two-step verification on Facebook. Check out how to achieve two-step verification on Facebook.
To begin, you must first open the Facebook App.
Then select Menu from the drop-down menu.
Scroll down to 'Settings and Privacy,' and then click it.
After that, you must select the settings option.
Following that, you should select Security and Login.
Click the 'Use Two-Factor Authentication' link at the bottom of the page.
You must then choose one of the security mechanisms available. Select this option if you want to receive codes through text message.
To continue, click the Continue button.
You can also choose your security methods, such as SMS or an authentication app.
Then you must create recovery codes.
As soon as you have two-step verification from Facebook, you'll be ready to sign in.
The techniques outlined above are standard methods for obtaining Facebook 2-step verification. You can use the procedures listed above to learn how to achieve two-step verification on Facebook.
How to Disable Facebook Two-step Authentication

If the Facebook two-step verification seems to be a problem for you, you can always decide to disable the two-factor verification process using the procedure below:
To begin, the user must first go to Facebook's login page.
Now, under the Menu area, select the Settings option.
hen, under Login and Security, select Two-Factor Authentication from the drop-down menu.
Scroll down and select Edit, then enter your Facebook password.
After that, the user must select the option for two-factor authentication.
After that, the user must confirm the pop-up and turn off the feature.
In addition, the user must click the Submit button for confirmation.
HOW TO BYPASS TWO-FACTOR AUTHENTICATION FACEBOOK

Without a doubt, two-factor authentication is an excellent technique to secure your Facebook account, but a few users have experienced problems with the procedure due to a loss of access to all authentication methods. Fortunately, there are four efficient methods for bypassing Facebook login that you can use (2FA).
Password reset for your Facebook account
Resetting the account password is one of the simplest ways to bypass Facebook account authentication. To reset their password, go to the Facebook login page and follow the instructions:
Proceed by selecting the Forgot Password option.
Then, to locate the account, enter the email address or phone number.
The user can then request a code via their registered email address.
In addition, the user must finish the verification process and change their account password.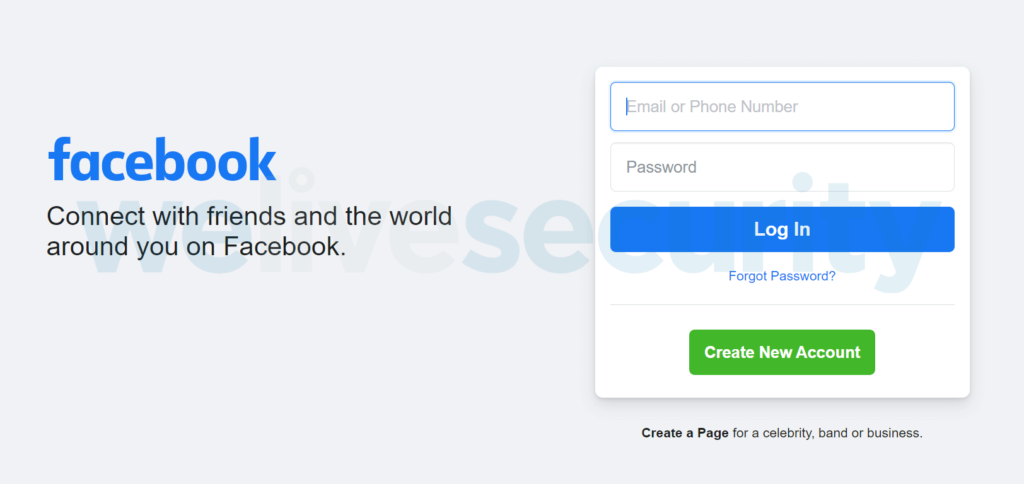 Using a third-party application to log into Facebook
If you've already logged in using your computer or PC. Then it's just a matter of luck. Facebook will not ask you to log in with those 2FA codes. Furthermore, you must disable or turn off the existing 2FA authenticator app first.
The current authenticator app will be removed, and you will need to add a third-party authenticator app for another Authenticator to replace it. If you are unable to bypass two-factor authentication using the methods described above, This is an alternative way that you can employ.
Here's how you can do it:
On your device that you regularly use to access Facebook, install a third-party program.
Select Account (at the top-right corner)
Select Privacy Settings from the drop-down menu.
After that, go to Security and log in.
Now, under the Authentication option, scroll down to Use two-factor authentication and click Edit.
After the page reloads, click the Turn Off option and go to the next step.
Download and install the Authentication application.
When you're asked to choose your security mechanism, click Use Authentication App under the Authentication app option.
After that, a message box will appear, instructing you to either scan the QR code with your authentication app or enter the given code into your authentication app.
Then, on the next screen, click the Continue button.
Enter the confirmation code that you were given.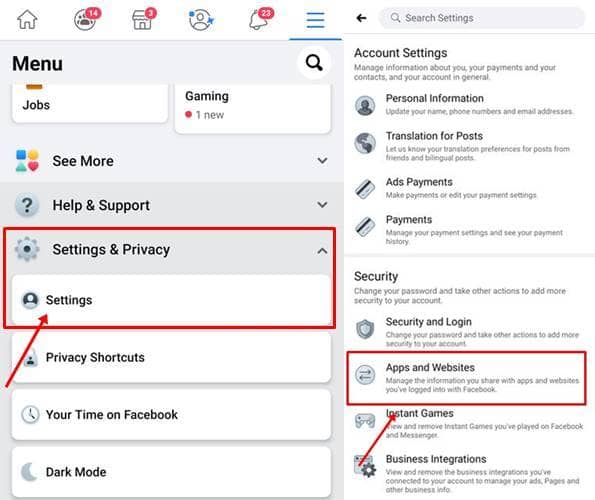 Using Facebook-assigned security codes
If you have two-factor authentication enabled on your Facebook account, you will be given ten recovery codes that you can use to access your account if you lose access to your connected phone number.
You may simply bypass your account and gain access to your account on time by using this method. If you're using Facebook's new version, take these steps to receive codes:
Go to Settings Privacy, then Settings in your Facebook account.
Next, go to Security and Login.
In the Two-Factor Authentication section, check the box for Use two-factor authentication. It's possible that you'll have to re-enter your account password here.
Select Setup Get Codes from the drop-down menu for Recovery Codes.
Click Manage, then Show Codes if you've already set up recovery codes.
Obtain Facebook Account Access from Recognized Locations
Users who have logged into their Facebook account from a different device or phone but still have access to their account from a known location can easily figure out how to get around Facebook's two-step verification.
Once you have access to your Facebook account, all you have to do now is make the necessary changes to fix the Facebook 2-step verification issues. Removing or turning off authentication and resetting your password is the best method.
To recover a Facebook account without two-factor verification, follow the instructions below.
Ensure that you have logged into your account as the initial step.
Go to Facebook's official website and select the "Simple Way to Recover Your Facebook Account."
You'll be routed to the Facebook account recovery page in the next step.
Now select "Recover Account" from the drop-down menu.
Finally, do the security checks and return to the service website.
Conclusion
Authentication uses two factors Despite its flaws remains the greatest strategy for ensuring the security of Facebook account users as well as other accounts in traditional web applications. Using two-factor authentication is the safest option.
It's an extra layer of protection that's been implemented to protect various internet activities. Users receive a verification code on their smartphones as part of this process. However, if the user does not have access to a phone number, they can utilize third-party software such as Google or Authy, among others.
FAQ
In 30 days, how can I get rid of my Facebook block?
If you've been barred from adding friends or utilizing a feature, you'll have to wait until the restriction is lifted. Although the ban is only temporary, it cannot be lifted for any reason.
On Facebook, what does LS nonce mean?
The LS-NONCE password reset code is an automated response that may be utilized when passwords or email accounts are entered incorrectly.
References
Cover Image: Solen Feyissa-Unsplash