For startups, health insurance providers are trying to make healthcare more inexpensive and accessible through their policies. Individuals entering the employment market are increasingly gravitating toward fast-paced startups. Working with a modest budget while your firm grows and scales is one of the most challenging tasks you may encounter as an entrepreneur.
In startups, most of which operate on a shoestring budget, emphasize allocating cash judiciously to the most critical areas. Because the majority do not have extensive human resources departments, less essential objectives like healthcare are frequently overlooked.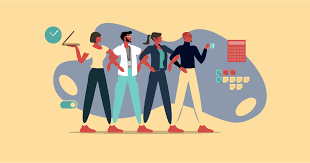 While few firms make health and wellbeing a priority, the majority of entrepreneurs still have a long way to go in terms of increasing their understanding of health insurance for startups.
As a young business entrepreneur, you may consider whether you should give startup health insurance package benefits to your employees. Additionally, you may be interested in knowing more about group health insurance and the expenses associated with health insurance startups. Read on to know the requirements and factors to consider before purchasing any health insurance packages.
Questions to Ask When Establishing Health Benefits
To establish benefits insurance for your employees, you must make the following critical decisions:
Which broker or type of broker should I use to acquire group health insurance for my employees?
Which health insurance plan(s) are you going to offer?
What additional insurance products should you offer?
Employees' insurance premiums are covered to what extent by your company?
Children, spouses, and domestic partners: How much of the insurance premium will your company pay for these people?
Read about Some Health Tech Startups
For startups, how does health insurance work?
The cost of health insurance for your startup will be affected by several factors, including the following:
The plan that you select
The location of your startup
Employees' average age
Preferences for policies and benefits
When comparing health insurance startup options, it's prudent to begin by analyzing the various levels of coverage. The actuarial value (AV) of any health plan is expressed as a percentage of the average cost of healthcare coverage that the health insurance company would cover under the Patient Protection and Affordable Care Act (ACA).
For example, if you provide your workers with a health insurance plan with a 60% actuarial benefit (i.e., a bronze plan), the insurer would typically cover 60% of the policyholder's medical expenses. Your employee would be responsible for 40% of medical expenditures (up to the out-of-pocket limit allowed by the insurance plan).
You should, however, verify that coverage is manageable for employees who have significant health conditions, require more frequent medical appointments and drugs, or are typically expected to require healthcare access more regularly.
You might enquire about your employees' health insurance options, notably in the following areas:
Deductibles
Maximum out-of-pocket expenses
Premiums
Accidents
Choosing a Health Insurance Plan
When it comes to picking health plans for your employees, there are several aspects to consider.
Location:
Numerous healthcare providers function only in specific locations. What type of health insurance to offer also relies on the location of your business. Health insurers provide plans locally – frequently within a city or metropolitan area – since most health care providers (hospitals and physicians) are regionally based.
Cost:
Along with researching the co-payments, deductibles, and plan costs, you'll want to know what co-payments (out-of-pocket charges for a visit or medication) are needed when seeing medical specialists, the deductibles (out-of-pocket expenses for services and procedures before insurance coverage starts), and the policy's cost.
Tier plans:
Numerous plans are available from healthcare providers (i.e. gold, bronze, silver). The most well-known health insurance companies, such as Aetna, Anthem, Blue Cross, Cigna, and United Healthcare, provide several plans in their respective regions (i.e. gold, bronze, silver).
These plans will vary in price according to the degree of coverage they provide. Plans with lower or no deductibles, cheaper co-pays, and broader networks of hospitals and doctors will have higher insurance premiums than plans with higher deductibles, higher co-pays, and smaller networks, so its advisable to consider group health insurance for startups, when thinking of purchasing a particular plan or policy.
Quotes:
You may assess healthcare plans and costs by obtaining quotations from several insurance providers. Your broker will be able to get quotes from various insurance firms for a variety of plan options. The quotes will be customized to your employees' demographics, such as age and gender. The majority of plans are billed on a per-employee, per-month basis.
Offering by an employee:
Offering only one plan makes sense if you have a tiny employment pool. Suppose you choose a well-known method with an extensive network for your startup. In that case, it often makes sense to offer employees only one plan option, given the likely modest size of your personnel pool and the administrative effort associated with maintaining numerous plans.
The benefit of health insurance for startups
1: Providing health insurance is easier than it seems
An agent or health insurance specialist can assist you throughout the procedure. They'll take the following actions as your exclusive agent:
Assist you in selecting the optimal package for you and your team based on your startup's policies and the preferences of your workers
Ascertain compliance by providing all federally mandated employee perks.
Assume the role of resident healthcare expert for your workers so that you are not faced with complex queries regarding health benefits on your own.
2: Ensure the morale of your staff
Health coverage should be the first significant fringe perk your firm offers its workers. As your business grows, you may add additional advantages. Why is this significant?
If medical benefits are critical for your employees, they should be vital for you as well. Offering healthcare coverage and perks is sure to aid significantly in attracting top talent and motivating employees to remain longer at your firm.
3: Saves you money on taxes
The following table summarizes all of the tax benefits associated with offering group health insurance to staff:
Employer contributions are tax-deductible.
Employers subtract 7.65 percent of salary earnings from payroll taxes.
Reduced premiums for employer-provided benefits for workers
Founders and workers who participate in a collective purchasing agreement pay for health care pre-tax cash. Consequently, you and your team might save up to 45 percent on health insurance rates.
4: Improved healthcare access
Generally, individual insurance networks are smaller than group insurance networks. This implies that employees at a company cannot obtain the same physicians and clinics through personal insurance as they can through a business-sponsored plan.
Because the network size of individual plans varies by state, purchasing a group package provides employees with access to more physicians and hospitals, increasing the likelihood that they will not need to change providers.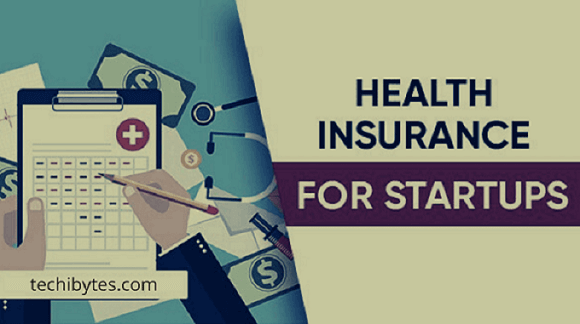 BEST HEALTH INSURANCE FOR STARTUPS
The most acceptable small business health insurance carriers provide affordable rates, customizable coverage options, access to a robust network of medical providers, and accessibility. Health insurance firms may adopt policies to the advantages businesses desire to offer their employees, sometimes including dental and vision care in addition to full medical coverage, providing employees with additional alternatives. The following are the five best health insurance for startups;
How A Nigerian Health Therapy Startup MyTherapist is healing Nigerians through therapy
1. Blue Cross Blue Shield
The Blue Cross Blue Shield is a non-profit organization comprised of 36 independent insurance businesses located around the United States. The association dates back to 1929, and most of its members have gotten good ratings from AM Best. The firms received an overall grade of 2.5 to 4.5 on a 5-point scale from the National Committee for Quality Assurance, a non-profit organization that evaluates and accredits health plans.
Additionally, through BCBS Global, the corporation underwrites overseas coverage in more than 190 countries. The company's extensive network provides the data necessary to develop novel healthcare solutions, such as comparing the pricing of over 1,600 treatments. BCBS is a popular option for organizations with fewer than 50 employees, as it covers over seven million employees of small enterprises. BCBS offers a variety of network alternatives, with BlueCard PPO holding the lead because of its large network, which includes 96 percent of hospitals and 95 percent of physicians in the United States.
The specifics of each health insurance plan differ according to the firm with which you work. Still, you may enter your zip code or state in the search bar on their website to obtain the phone number of a local salesperson who can provide you with information unique to your area.
2. UnitedHealthcare
In the United States, the firm collaborates with more than 1.3 million healthcare providers and 6,500 institutions. UHC's mental health coverage had a checkered history; in February 2019, a federal judge determined that the corporation discriminated against individuals seeking mental health and drug addiction therapy. Since then, the firm has expanded its cognitive healthcare offerings with the acquisition of AbleTo, a virtual behavioural healthcare startup.
UnitedHealth Group invests roughly $3.5 billion annually in technology and innovation, and its small business initiatives make use of a variety of novel technologies. Members can utilize Virtual Visits to schedule an appointment with a physician and obtain a prescription. The Symptom Checker is another comprehensive function that uses artificial intelligence to provide primary medical recommendations.
3. Humana
Humana is one of the leading insurance companies for individual plans and Medicare alternatives. In addition, Humana offers group medical coverage in 18 states to small businesses with between two and fifty employees. The organization was founded in 1961 and began offering health insurance in 1984.
Humana collaborates with millions of medical and specialized providers around the country. Humana's network includes 350,000 physicians and 3,000 hospitals. Humana provides five options for small and big businesses:
• Canopy: Beneficial for those with low health demands. The rates are reasonable, and there is a $20 co-pay for primary care physician visits. Preventive care is completely free.
• Efficiency: The least expensive premium choice. Preventive care is covered at no cost when provided by in-network providers.
• Simplicity: There is no deductible for in-network appointments, and co-pays are uncomplicated. Preventive care is completely free.
• HDHP: High-deductible health plan with no co-payments. The majority of plans are HSA-eligible.
• Copays: Costs associated with preventative care, telemedicine, and pharmacy services.
The pricing of these programs varies by location. Humana also offers a cost-saving solution called "level-funded premiums" for small firms with up to 100 employees. You may learn more about the program online or by contacting a representative.
4. Aetna
Aetna is a long-standing insurance firm. Although Aetna is not accessible in every state, the firm has a significant worldwide reach, with over 700,000 primary care physicians and over 5,700 hospitals. Depending on your state, the corporation may provide one, two, or all three of these programs, in addition to others; prices may vary:
• Open Choice Plan: No referral is required to see any healthcare provider. The best rates are available for in-network visits.
• Traditional Health Insurance Plan of Choice: Visit any licensed provider or facility; you pay in advance and then file a reimbursement claim. You'll need to understand the ins and outs of your Plan Design and Summary of Benefits.
• One-to-One Aetna HealthFund: Combine a high-deductible health plan with a health reimbursement arrangement (HRA) or a health savings account (HSA).
Aetna offers four unique health cost fund alternatives for small businesses. These provide tax-advantaged savings alternatives for employees:
• Arrangement for HealthFund Reimbursement of Medical Expenses
• HealthFund HSA (Health Savings Account)
• Flexible Spending Account for HealthFund
• Retirement Compensation Arrangement
Health expenditure accounts enable policyholders to accumulate money for future medical bills before paying taxes. Contributions allow you to reduce your taxable income, putting more money in your and your workers' pockets.
5. Cigna
Cigna is a worldwide health care firm with more than 180 million client and patient ties in over 30 countries. The company's network encompasses 1.5 million providers, clinics, and facility partnerships.
Cigna offers startup health insurance to businesses with more than 50 workers in these states. Administrative services are also provided for self-funded plans with as little as 25 employees. Cigna's group health insurance programs include the following:
• Open Access Plus (OAP): A discounted national network
• Cigna SureFit: Plans that can be customized in some areas
• Indemnity Plans: No-referrals-required network savings plans
• HMO: Local suppliers of high-quality care at an affordable price
• LocalPlus: A focused, constrained network of reasonably priced providers
• Network: High-quality, low-cost providers in the community
• PPO: A broad, countrywide network comparable to OAP but allows for more out-of-network treatment.
• Cigna Group Medicare Plans: Health insurance choices that adapt to the changing requirements of retired employees and your firm.
FAQ
When is it necessary for a small firm to offer health insurance?
Small company owners are not obligated by law to offer health insurance to their employees. With that stated, it's critical to understand how your state classifies a small business since it may affect the kind of benefits you must give if you want to offer coverage to your employees.
How much would group insurance coverage for small businesses cost?
The small business owner determines the extent of coverage to provide to employees. The typical monthly expense for small company owners is between $400 and $500 per employee, dependent on the employee's age.
What is the minimum number of workers that a small firm must have to provide health insurance?
Under the ACA, firms with at least 50 workers must provide some health insurance, and they must pay penalties if they do not.
Can Entrepreneurs Purchase a Plan on the Marketplace?
As a small company owner, you have two health insurance alternatives available to you through Healthcare.gov, often referred to as The Marketplace. You may obtain an individual health insurance plan if you are the sole owner. Bronze, silver, or gold plans are available with a range of monthly rates, deductibles, and coverage options.
How Do You Select a Reasonably Priced Health Insurance Plan?
Once you've determined the sort of coverage you want to get and who to purchase it from, the next step is to apply for a policy. Collaborate closely with the insurance provider to elicit information about the next steps. This entails typically supplying the names and personal information of all employees.
CONCLUSION
A vast network may provide employees with more alternatives, particularly those who require specialized care or desire to continue seeing their preferred physicians and hospital facilities.
Additionally, these insurance companies provide policies tailored to the needs of today's smaller companies, including a variety of premium and deductible alternatives. Additionally, excellent customer service assists business owners in navigating all of those strategies, making the decision-making process a little bit easier to handle.