When browsing through images casually on Pinterest, you can simply tap on the options icon and then Download Image. However, these options aren't available for videos and GIFs, making the process of downloading videos from Pinterest a bit more complicated.
Downloading Pinterest videos to your phone or computer isn't impossible, even if there's no native way to do it. There are many workarounds that you can use to save Pinterest videos and even share them on other social media platforms if you wish.
In this article, I'll show you how to save videos from Pinterest to gallery on your mobile phone or PC. Looking to share that interesting video with your friends on WhatsApp? You don't have to share a link anymore with the tips in this article.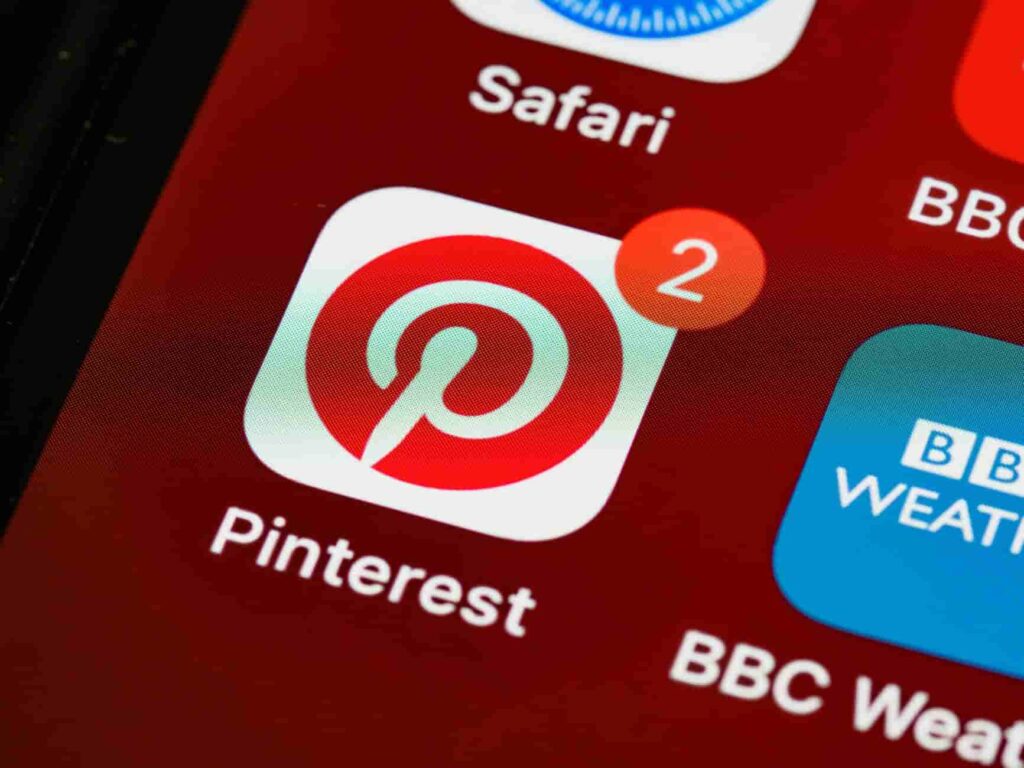 How to Download Videos from Pinterest
Frankly, there aren't many ways to download videos from the Pinterest app on Android or iOS. Even if you're on a desktop computer, your options are pretty limited. However, that doesn't make it impossible to download videos pins on Pinterest.
It's important to note that saving video pins is a very different process from downloading them. When you download pins, they save to your phone and you can share them with friends in video format without sending those ugly video links.
With that said, it's important to review the different methods by which you can download Pinterest videos. Note that every one of these processes requires an external app, software, or extension, as Pinterest doesn't allow the downloads of video pins and GIFs natively.
Here is how to download videos from Pinterest in numerous ways for free.
Using a Pinterest Downloader Plugin
Many tools let you download Pinterest videos without really having to copy and paste links, and they typically come in form of Chrome plugins. If you're an enthusiast in the art of modifying Chrome using extensions, you should already have an idea of how this is going to work.
You can find numerous Chrome extensions that let you download Pinterest videos by searching "Pinterest video downloader" on Google. Note that all of these extensions will work on Chrome, Edge, Brave, and any other browser that runs on the Chromium web engine.
After installing a relevant extension or plugin for your browser, you can proceed to download videos from Pinterest. Follow the steps below to download a video to your computer using a Pinterest video downloader Chrome extension.
Install the extension on your browser from the Chrome Web Store. Most of the Pinterest video downloader extensions serve their purpose effectively.
Open Pinterest on your browser and navigate to the video you intend to download.
After navigating to the video, find the extension at the top right corner of your browser's interface and click on it once. This should open another tab in your browser that contains a link to download the video in question.
Click on this link to download the video to your computer. If there are numerous options, you may want to select one with a high quality to avoid downloading a compressed video with potato quality.
While a Chrome extension is an easy and effective way to download videos from Pinterest, it only really works on PCs. If you're trying this on a device that doesn't run Linux, Windows, macOS, or ChromeOS, you'll likely be running into some issues with installing the browser extension.
Fortunately, there are other ways to download videos from Pinterest, even if they're not as easy. Alternate methods to complete the same process are explained below.
Use an Online Pinterest Downloader
Every Pinterest video downloader extension works on an underlying online tool. The primary reason it's better to use the Chrome extension is because of the complications associated with using this tool. If you only have access to a mobile phone, this will make your top list of how to download videos from Pinterest.
A Pinterest video downloader, as hinted above, is an online tool that lets you download videos from the platform by entering the video link. While it's easy to use, using it isn't a one-click process like that of the Chrome extensions outlined above.
If you're on a mobile phone or a browser that is incapable of installing any of the suggested extensions, here is how to download videos from Pinterest using an online Pinterest video downloader.
Select your favorite Pinterest video downloader from the vast pool of options. If you don't know what options are available to you, Googling "download Pinterest videos" will show you a glimpse of the hundreds of free options you can use.
Open Pinterest on the app or on your browser and navigate to the video in question. Then, copy the link to the video to continue. You can copy the link by tapping or clicking the share icon and selecting "Copy Link" from the numerous share options.
Paste the link in the input box reserved for it on the Pinterest downloader tool in your browser. After entering the link you copied earlier, hit the enter button on your keyboard to bring up the download options.
From here, you can select the option you desire, depending on what outcome you're aiming for. If you're looking to save on data, you should consider selecting a lower-quality video, if available. Otherwise, there's no reason why you shouldn't download the video in the best possible resolution.
While these are the two best ways to download a video from Pinterest, mentioning them doesn't make this guide comprehensive. People still struggle to determine the best Pinterest online video downloaders, since there are lots of fakes. The following section will determine some of the best online tools to download videos from Pinterest.
Best Pinterest Video Downloader
As hinted earlier, many online tools let you download videos from Pinterest. While some of these are very effective, many are only fakes and won't be effective for Pinterest video downloads.
To prevent you from trying many ineffective online tools, I'll outline some of the free online Pinterest video downloaders and how they work. Without further ado, here are some of the best tools for the job on the internet in 2022.
ExpertsPHP is probably the most popular Pinterest video downloader out there, given how many reputable websites recommend it. With it topping the list of our favorite Pinterest video downloaders here, you can be sure that this tool is the right one for the job.
ExpertsPHP works just as you'd expect; simply copy the URL for the video and paste it directly into the provided box. In most cases, that should bring up a download link that you can use by clicking or tapping directly on it.
This tool works on most desktops, laptops, mobile phones, and tablets. Also, you can download some Pinterest videos in a wide range of formats, making it the preferred tool for techies to download videos from the platform.
If you find yourself wanting to download videos from multiple platforms a bit too often, this is the best tool for you. Not only can it handle videos from Pinterest, but you can also download videos from Facebook, Twitter, and a host of other websites for free.
Before deciding that Pastedownload is insufficient for a video download task, you should consider pasting the video's URL in the provided box first. In the case of Pinterest videos, however, you can download every video on Pinterest using the tool.
You can use Pastedownload by following the same instructions as mentioned in the preceding sections. Simply find the link to the video you're willing to download, paste it in the box provided, and run the search. You should instantly get tens of download options for the video to use anyone you wish.
Video Downloader for Pinterest
As a subtle twist to the other menu items, Video Downloader for Pinterest doesn't exist on the web. Instead, it's a mobile app that you can download on your Android phone, and is quite capable of downloading Pinterest videos.
While it exists as an app, it's not functionally different from the other tools listed above. Other than the fact that the app will automatically detect a Pinterest link, there's almost no difference between using it and using an alternative like ExpertsPHP.
With that said, it's somewhat impractical to install this app if you only download Pinterest videos once in a while. Taking up extra space on your smartphone isn't a great idea when you can achieve the same objective without installing any apps.
Conclusion
Given the way that you can download Pinterest images easily, one would expect the same treatment for videos posted on the platform. However, this post is enough proof that that's far from being the case. If anything, trying to download videos from Pinterest is still a pain.
Since it shouldn't be that way, this article is aimed at helping you out. Here, I've shown you how to download videos from Pinterest app easily on a phone or computer. As long as you have an internet connection and a modern browser, you should find a fix that works.