Fashion is a difficult industry that relies heavily on customer behavior and trends. Website digital marketing is essential for fashion brands to attract clients and entice them to make a purchase.
Table of Contents
PS: If you need to build a great website for your fashion collection, TechibyesMedia LLC are your best shot.
Ideas For Promoting Your New Fashion Collection On Your Website
So here are some ideas you can leverage on to promote your new fashion collection on your website.
1. Elevate your website infrastructure:
Remember that fashion consumers tend to be savvy and belong to the most modern demographics. Keeping up is essential if you wish to meet demands and expectations.
Contemporary website designs that are simple and elegant. You need to consider several components, including fonts and colors, placing brand components like the logo in the right places, hero images, etc. Call-to-action pop-ups in strategic locations are one example of a subtle indication to encourage customers to purchase.
2. Design an intriguing and appealing hero image:
The placement of hero images to draw customers' attention as soon as they arrive at the website is essential. You can bet that your choice of hero image plays a significant role in the promise you're making to potential customers, possibly even more so than any written-out guarantees.
It is because hero images immediately grab a visitor's attention. You can use hero image creators through sites like PosterMyWall to make an announcement, respond to client inquiries, showcase your value proposition, and help you create your brand and tell your narrative.
3. Enhance the appearance of the product:
Since customers cannot touch or try on your clothes like they could in a physical store, high-resolution photographs are essential for building a good website.
You'll need great PR photos of your clothing and particular product images for each product page. You must display the brand identity and the products in the best possible light.
Although creating a fantastic photo shoot on your own is feasible, it is worthwhile to think about working with a professional fashion photographer to get the most satisfactory results.
Models can show off your clothing from any angle you need; bringing it to life or a mannequin can save the day if you don't have the money to employ a model.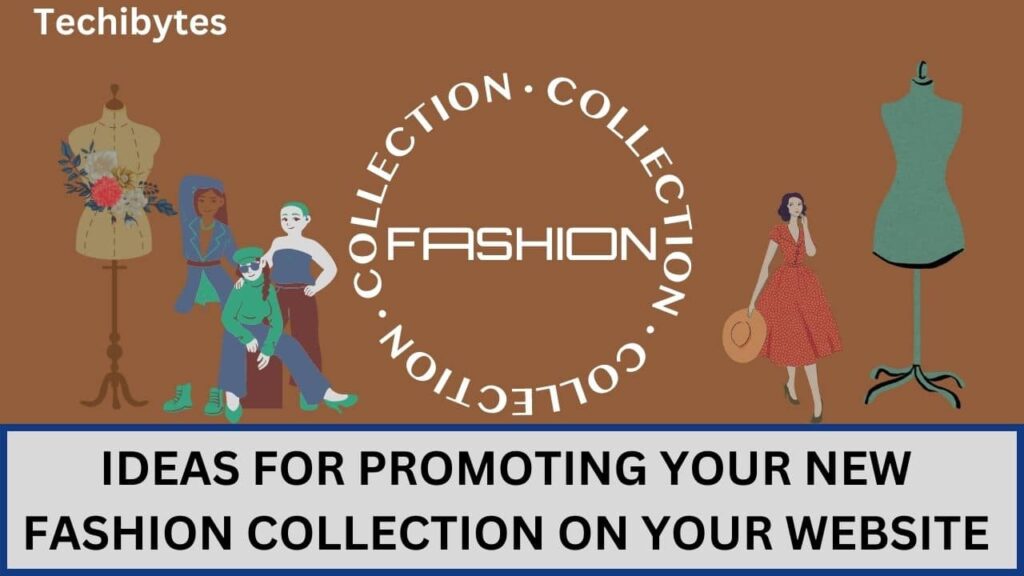 4. Employ mockups to display products:
However, mockups are your most excellent option if you genuinely want to improve the way you offer your products. Mockups are creative, photorealistic demonstrations showing a design's potential appearance or functionality.
Product display mockups enable designers to create designs and mockups simultaneously, with the added advantage that the designer can modify the mockup after it has been made using the program's capabilities.
PosterMyWall has several templates for you to look into. It's like getting the best of both worlds: a free template that requires little work and can be customized.
5. Optimizing your website:
When your website is optimized, it frequently appears on search engine results pages, catching the eye of users looking for related products. Utilizing keywords, phrases, and other SEO strategies will make it easier for Google and other search engines to locate you.
Working on this from the start can help you steadily raise your Google ranks using anything from meta tags to search-engine-optimized content on every page of your site.
Final verdict
Building a website is the most crucial stage in promoting a brand, so keep it updated with graphics, hero photos, display mockups, etc., and use SEO techniques to grow your business.
If you liked this article, then please subscribe to our YouTube Channel for videos. You can also find us on Twitter and Facebook