Cover letter generators are software or an internet service that assists job seekers in producing polished, personalized cover letters for their applications. In addition to a résumé or CV, cover letters are frequently provided with job applications to introduce yourself to potential employers, outline your qualifications, and indicate your interest in a particular post.
Therefore, a better understanding of the best cover letter generators as a job seeker is essential as they give you an edge during a job application.
Table of Contents
BEST COVER LETTER GENERATOR FOR JOB SEEKERS
1. RESUME.IO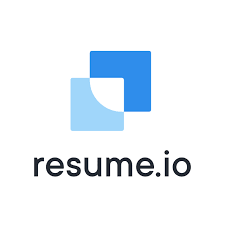 Users of Resume.io can produce effective cover letters with the help of configurable features for various industries and HR-approved professional cover letter template examples.
As one of the best cover letter generator, it provides an in-depth manual on promoting oneself effectively so that one has the best chance of getting the job of one's dreams. Users can increase their chances of getting the position of their desire by using resume.io.
2. COVER LETTER AI
Cover Letter A.I. is one of the best cover letter generators for writing customized and expert cover letters in any language is Cover Letter A.I. To use this cover letter generator, you must either add your CV text and relevant information, including the writing style, job description, firm name, and abilities to emphasize, or upload your CV and convert it to text.
Once you've entered the required data, you can then use the generated cover letters to create more drafts until you're happy with the outcome.
The best thing about Cover Letter A.I. is that it guarantees the highest level of data privacy and doesn't save any of the information you give it—including your or the business's names—on its servers.
3. POSTLANDER
Postlander is an A.I. cover letter generator that makes tailored cover letters quickly using ChatGPT technology. The generator has a great feature as it automatically creates tailored cover letters that are 100% specific to your job post and resume skills as you enter the job description, upload your résumé, or connect your LinkedIn profile.
By offering highly customized, and unique cover letters, it asserts that AI-detecting techniques give it a 94% human-generated content score.
The AI-generated cover letters generated by Postlander can be used for various career roles, including full-time employment, side hustles, part-time employment, internships, and freelancing.
4. COVER LETTER COPILOT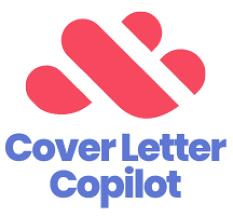 When you upload your resume or copy the required job description from LinkedIn, Cover Letter Copilot is one of the best cover letter generator that uses a free A.I. cover letter generator and creates unique cover letters for you.
To land the job you want, copy the created cover letter or download it as a PDF or Word document to your local device. As A.I. isn't flawless, it also contains a built-in text editor to ensure high customization.
The team behind Cover Letter Copilot has experience working for tech behemoths like Amazon and Facebook, who have developed AI algorithms and prompts that aid in generating pertinent and human-like responses by putting the user's needs first.
The generator promises to be five times as quick as ChatGPT and produce customized cover letters in just 60 seconds.
5. LAZYAPPLY
LazyApply is a free AI-based cover letter creator that makes it simpler to write effective cover letters as a job seeker. To help you create cover letters that best suit your tone, you can choose from 20+ styles, including humble, persuading, thankful, formal, thoughtful, and inspirational.
Additionally, it needs personal information like your name and employment-specific information like the job title, employer name, and recruiter's name that you wish to address in the cover letter. These are all necessary conditions.
It also includes a few optional or non-mandatory criteria, such as your qualifications, the location of the work, and the role's nature, such as full-time, part-time, or internship.
6. KICKRESUME
Kickresume is another great cover letter generator you should opt for. By using this app, you will create an ATS-friendly cover letter, and it also makes use of sophisticated programming to produce cover letters that are of a professional caliber and are easy to read.
You can access a simple editing tool and four straightforward cover letter templates with the Kickresume free plan. The feature of this app also allows users to carry out the actual building task by using the cover letter editor's Fill in and Design option.
One limitation is that only those with a paid subscription can access the proofreading option. After you've finished creating your cover letter, you can proceed to the Download area to create Word and PDF versions, and the cover letter can also be stored in Google Drive or sent via email.
7. ZETY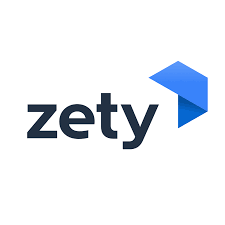 Try using Zety's cover letter generator if you need help to develop the correct language and document formats when writing a cover letter. You may write original cover letters using its tool highlighting your best qualities.
The cover letter uses Zety's clever platform to convey a tale instead of using dry language. The tool also displays ready-to-use expert recommendations.
You can feel more assured about your job application because your cover letter will contain every word hiring managers seek.
8. VISME
Visme is one of the best cover letter generators with powerful content editing and sourcing tools. With attractive images, icons, shapes, and document designs, you can dazzle the recruiter, and this cover letter feature is another opportunity to highlight your skills.
On this generator, you can make many cover letter formats. You can create cover letters as an illustration in JPEG, PNG, PDF, GIF, MP4, and PowerPoint presentations. You can also use it to make a shareable online link for your cover letter.
On the portal, there are a good number of cover letter templates. Pick one example file that fits the job profile you're applying for. The document can be customized and create a free JPEG image.
9. MY PERFECT RESUME
Another popular cover letter generator with detailed instructions is My Perfect Resume. Consequently, you can create a position-specific cover letter in less than 15 minutes by providing information about yourself and the job role.
Numerous cover letter templates with proper business document formats and designs are kept on this app generator, and various career roles are available for you to pick from.
You can also quickly add talents from the tool's built-in skill library to your document. When you use the resume builder and cover letter creator tools from My Perfect Resume, you can also coordinate the appearance of your cover letter with that of your resume.
10. PRIWOO
Try Priwoo to save yourself the hassle of writing customized cover letters for various job roles or businesses. You can either update an existing cover letter or write one from a new one utilizing the cloud-based tool's industry-best templates.
The company's internal experts produce stellar cover letters that hiring managers find favorable. Consequently, adopting the templates from this portal increases the likelihood that your application will be accepted. Four distinct document formats are available with the tool: Default, Artistic, Organized, and Service-Oriented.
All the relevant cover letter sections, including the header, recipient, date, greeting, body, call to action, and closing, are automatically guided through its step-by-step instructions.
11. COVER-LETTER-NOW
The cover letter builder Cover-Letter-Now provides several templates and a straightforward approach to writing a cover letter. It is simple to use and navigate through the user interface.
The user interface and how nicely the step-by-step process is constructed stand out. You have to fill out the fields for the cover letter header, opener, body, gaps, and closer.
It will pose precise questions to help you produce material for each cover letter component you're working on. Following that, it will give you a list of recommendations based on the points you wish to emphasize.
12. RESUMELAB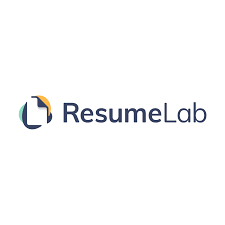 You can also create a professional cover letter with built-in formatting options with ResumeLab. By using the autofill button to fill in the gaps, it is simple to produce a cover letter quickly.
As one of the best cover letter generators, you can alter the color, layout, font fonts, and spacing in your cover letter, and it is so easy for users to create material for the body of their cover letter as all they need to do is click the autofill option.
THINGS TO CONSIDER WHEN ASSESSSING COVER LETTER GENERATORS
It would be best to have cover letter generators with many personalization possibilities. A professional-looking template is a fantastic place to start, but personalizing your profile will make your cover letter stand out.

If you want to impress the hiring manager, a cover letter generator that provides professional assistance and writing tips is a benefit. This can include details like how far back in time to show your employment history, where to update or remove stuff, and which abilities you should emphasize.

Try to locate a cover letter maker that is free or inexpensive. Most of the time, you'll need a well-made, polished cover letter that you can download or print. Several free choices will provide you with the fundamentals but offer less customization and template styles. Free platforms are perfect if that is all you are looking for.
FREQUENTLY ASKED QUESTIONS
What should a good cover letter have?

Your reasons for wanting to work for this particular organization and your qualifications and experience should be mentioned in a strong cover letter. In your cover letter, you should include:
A cover letter header with the recipient's information, the date, your name, professional title, email address, phone number, and any social media accounts you may have.
A compelling opening for a cover letter that will attract the reader's eye.
A substantial body paragraph in which you outline your qualifications as a candidate and your motivations for joining the company.
A firm conclusion for a cover letter that urges the reader to take action.
A line after which you should reiterate your contact information.
A postscript (P.S.) where you can include a noteworthy or fascinating detail about you or your professional background.
Are there any dangers or restrictions attached to using a cover letter generator?

Yes, because automated cover letters can lack a human touch, customization is essential. Additionally, a generic cover letter without customizing it to the position can lessen its impact. Before submission, make sure the content is edited and proofread.
Are cover letter generators effective?
Yes, the caliber of the input and the level of customization determine how effective a cover letter produced by a tool will be. A well-written, personalized cover letter can impress potential employers better.
Can I modify cover letter generated information?
Yes, users may usually alter the information produced by cover letter generators to ensure it appropriately reflects their qualifications and is in line with the job application.
Do cover letter generators offer a variety of forms and templates?

Yes, most cover letter generators provide a selection of templates and formatting choices. The option best fits a user's wants and preferences can be chosen.
Are cover letters recognized by employers when they are generated?

Employers can usually identify when a cover letter is generic or poorly personalized, even though they may need help to tell if it was created using a tool. It's crucial to make the information as particular and pertinent to the job you're looking for as you can.
How does the A.I. produce a specific cover letter?

Cover letter generators analyze the job description and your resume using cutting-edge GPT-4 and ChatGPT AI models. The program then creates a customized cover letter highlighting your pertinent qualifications, experiences, and accomplishments, ensuring that your application aligns with the particular position and company
CONCLUSION
By using pre-written information and templates that have been shown to impress recruiters, cover letter generators assist you in creating a professional and distinctive cover letter. Online cover letter generators are widely available, and free and commercial versions are offered.
Why don't you try any of the best cover letter generators listed in this article to get started?
If you liked this article, then please subscribe to our YouTube Channel for videos relating to this article. You can also find us on Twitter and Facebook.
REFERENCES
Geekflare.com
Betterteam.com
RECOMMENDATIONS
Best Lorem Ipsum Generators For Design Mockups
How to Monetize Email Newsletter
14 Best Competitor Research Tools
How To Write Amazing Software Engineer Resume (Ultimate Guide)