Streaming has become very popular over the years. Music on the other hand is a necessity, especially for music lovers. Music ticks many boxes in our daily activities. Since music is this important, you need the best streaming platforms for an experience you'll always enjoy.
Even while the top music streaming services may all appear to be very similar to one another, some significant differences make some services better suited to certain types of music listeners than others.
In this post, we'll be taking a look at some of the best music streaming platforms and we'll tell you everything you need to know about them.
Do well to read this post to the end as it promises to be exciting.
Table of Contents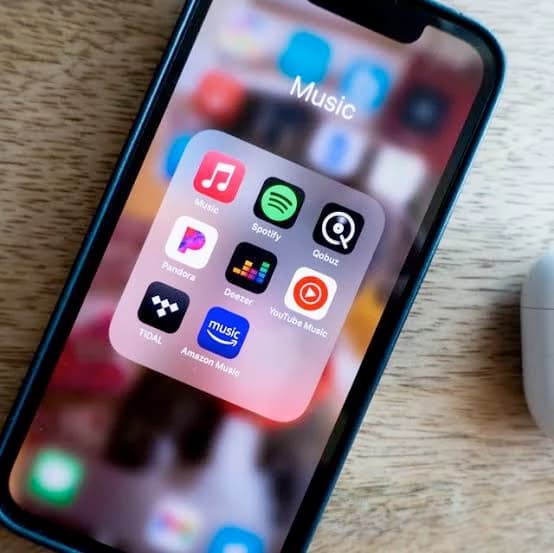 Best Music Streaming Platforms
Below is a list of some of the best music streaming platforms.
1. Spotify
Possibly the most well-known and best music streaming platform is Spotify. It is a pioneer in the field of music streaming. It provides a variety of carefully curated music discovery services, like its Discover Weekly playlist, and is continually introducing new ones, including Stations.
Additionally, On a mobile device, desktop computer, or tablet, Spotify is available for free. However, a premium package is available for $9.99/month.
All of Spotify's music and podcasts are accessible to both Free and Premium customers, and both have access to nearly the same Discovery features. The distinction is that while Free users must wait a few weeks, Premium users might have early access to new music releases or unique material.
The drawbacks of the free service include invasive commercials and the inability to listen to single songs; instead, a mix of the requested music is provided. You might not like using the app because podcasts have recently surpassed music in importance.
The best users of Spotify are those looking for a reliable all-around service, particularly those who enjoy creating, browsing, and sharing playlists for various situations.
2. Apple Music
If you prefer to purchase your digital music or you're just an Apple user, Apple Music is your best bet. It is the only service that offers a digital locker for storing your music collection. In terms of subscribers, Spotify is ahead of the service.
Apple Music still has a lot to offer for the money, including 100 million music and support for both iOS and Android, even with a little price hike in 2022.
Based on what you play, human music experts and algorithms help find the music you'll want to hear. You can also use Siri on Apple HomePod or other Apple devices to control what you hear or look for new music.
The main drawback of Apple Music is that PC and Android users won't have as much fun using it and of course, nothing is free on Apple, you can't use Apple Music without a subscription.
Individual subscription costs $10.99 per month (from $9.99), Family subscription costs $16.99 per month (from $14.99), and Individual Annual costs$109 per year (from $99).
3. Qobuz
On Qobuz, more than 90 million songs are accessible for unrestricted streaming in excellent sound quality. Additionally, Qobuz leads the globe in 24-Bit Hi-Res downloads. Sharp listeners will enjoy Qobuz's high-fidelity lossless and high-resolution audio streaming more as a result.
You can build your collection of Hi-Fi and Hi-Res music by purchasing all of the songs. This service that's certainly worth investigating would be of benefit from the addition of a few additional welcome features, like linear notes and staff suggestions.
Studio Premier and Studio Sublime are the two streaming plans that Qobuz provides. Either $149.99 when paid annually (equating to $12.49 per month) or $14.99 when paid monthly is required for Studio Premier. There is no month-to-month option for Studio Sublime, which is more expensive at $249.99 per year ($20.83 per month).
4. Tidal
There is only one place to invest your subscription money if music is what you care about most and you're willing to pay to listen to it.
The benefits of the music streaming service outweigh the fact that Tidal just announced a free subscription option called Tidal Free, which offers 160kbps streams of its complete music catalog with "minimal ads." The company also offers the $10 Tidal HiFi plan, which includes lossless playback, and the premium $20 Tidal HiFi Plus tier.
No matter what you listen to music on, sound quality is pure musical enjoyment. However, you'll be rewarded with a rich and comprehensive presentation that's worth the additional investment if you have a compatible machine that can realize the full resolution of a Tidal Masters file.
To hear the benefit, all you have to do is listen. You don't even need to buy expensive headphones or be an audiophile.
5. Amazon Music Unlimited
As part of a Prime subscription, Amazon Prime Music is "free," but consumers have the option to pay for Music Unlimited. The step-up now offers the original HD service for $9 for Prime members or $11 if you don't have Prime in addition to an extended repertoire.
You can now listen to over 1,000 "spatial" remixes and millions of lossless music with Music Unlimited, which is available on Android, iOS, Dolby Atmos soundbars, and the Amazon Echo Studio.
The Music Unlimited interface is more powerful than it used to be in terms of accessibility, with podcasts, genres, and playlists all being available from the home page. Another amazing feature is that the lyrics automatically pop up on the "now playing" screen.
6. YouTube Music
Google Play Music was replaced with YouTube Music, which is available for free but to enjoy using YouTube Music, you need to subscribe to the $12/month ad-free YouTube Premium service. The good news is that YouTube Music is a generally impressive service (although the lower bit rate of 256 kbps is mildly annoying).
However, Google has kept the music locker system that allowed users to upload new tracks from the predecessor. The even better news is that YouTube Music has a more aesthetically pleasing user interface than Google Play Music and more than 60 million songs to pick from.
YouTube Music offers carefully produced radio stations that play indefinitely and are frequently updated in place of playlists. It is also a good choice due to the added capability of creating playlists with music videos from YouTube.
7. Deezer
Since its launch in the US in 2016, Deezer has had a lot to offer, including a free tier (available only on mobile) and 90 million tunes. Due in part to its prior association with Cricket Wireless, it has more subscribers than some other services on this list.
Users can upgrade to a lossless version (CD quality) for $15 per month in addition to the basic Premium subscription, which costs $10 per month.
Deezer has a 30 Day free trial, a free plan available, $14.99/month for the premium plan, and $4.99 for students. Deezer also has a few distinctive features, such as being the first service to let customers upload competing libraries without paying extra.
You can also read: Sports streaming sites
8. Pandora Premium
Pandora, which continues to be among the most widely used streaming radio services in the US, also provides the a la carte Premium ($10 per month) and no-ads Plus ($5 per month) options.
As a result, Premium offers greater flexibility than most of its rivals, and even while the service is not keeping up in terms of overall catalog size, it has added a significant number of users recently.
Unfortunately, even with the Premium subscription (192Kbps), its audio quality is among the worst accessible, and it doesn't provide enough of an incentive to upgrade from its wildly successful free tier.
9. LiveXLive
LiveXLive is dedicated to the concept of live, high-definition broadcasting of musical performances or concerts. You get alerted right away each time a live stream is available. Its live feeds are all archived so you may view them whenever you want. We appreciate the range of channels it provides, each dedicated to a different artist.
Additionally, they provide several pre-made playlists to make finding good music simple. You will be greeted by playlists like "Today's Top 10," "Top Electronic Music," and "Top Hip Hop Albums" among many others each time you visit their music website.
Additionally, the site offers podcast and video material. LiveXLive has a Free plan available, but the Plus plan costs $3.99/month while the Premium plan costs $9.99/month.
10. Restream
Restream can be a terrific opportunity for you to communicate with your fans live in addition to sharing your music with them if you are an independent musician. Through this platform, you may programmatically plan the release of your music videos.
You can upload your stream in its entirety, including the overlay, background design, and professional brand logo. Included in the packages are the Free Forever plan, the Standard plan ($16/month), and the Professional plan ($41/month).
Best Free Music Streaming Platforms
1. SoundCloud
The major reason SoundCloud, a streaming service, is so well-known is because of its special function, which enables users to share their original music with the world in addition to just listening to others' works.
SoundCloud is a large music library and offers free streaming with all the essential features, as well as access to countless playlists and a few statistics.
2. Idagio
Many streaming music services feature top songs and current trends. However, many fall short when it comes to classical music, particularly in the way they list or sort it. One prominent exception is Idagio, which provides a sizable selection of excellent classical music in addition to live concerts and interviews.
Even though several music streaming services have classical music in their collections, Idagio provides the tools you need to find the music you're looking for.
With Idagio Free, you can use the service without starting a subscription. You will be able to stream a complete catalog in radio mode, meaning you can select and play any album, playlist, recording, or composer, and you'll get recommendations based on that selection. You can also upgrade at $10 per month.
Idagio has fine sound quality, a Large music selection, with recent releases, Useful categorization, and search tools, Live concert options, and exclusive recording content
3. iHeartRadio
One of the only music streaming services with absolutely no fees associated with access is probably iHeartRadio.
This program is easily accessible on all platforms, including Android, Blackberry, Windows, iOS, and Xbox, and comes with a catalog of more than 18 million songs, 4,500 artists, and 1,500 live radio stations. With the aid of this service provider, the user can search for, customize, and tailor their music requirements.
4. Mixclouds
A user of Mixclouds can access lengthy audio files, radio programs, music mixes, construct their playlists, and more all for free. Additionally, users don't have to pay anything to download the software, which is accessible on all platforms, including iOS and Android. Although it doesn't offer a single song or album, its collection of more than 3 million mixes makes up for it.
5. Grooveshark
Another notable site for music streaming is Grooveshark, which offers a wide selection of music, a simple search and listen-to interface, the ability to upload Mp3s of one's choosing, as well as the ability to follow the music tastes of friends and subscribe to their playlists.
Grooveshark is ad-supported and free for users, but if you want to get the most out of the site, you might need to make a little payment.
How to choose the best music streaming services for you
You probably won't need more than one membership to a music streaming service, unlike the top streaming video providers. It all comes down to choosing the platform and audio content that are appropriate for your budget.
It's crucial to think about the device you're most likely to utilize it on and how you communicate with your loved ones while listening to music. For instance, you might wish to discuss some of your listening preferences with close relatives and friends.
There are still some people who don't want to pay to listen to music, although pricing structures have largely stayed stable in the face of increasing competition and enhanced audio quality and functionality.
There has never been a better moment to think about how these services pay the musicians whose work they offer up if you care about music and the artists who create the content you enjoy listening to.
Conclusion
The most important features to look out for when choosing the best music streaming platforms are subscription cost and user interface. Since we all have different opinions on what we consider important to us, we'll leave you to make your choice on what music streaming platform you think suits you best.
We hope you found this post helpful. Kindly let us know what you think in the comment section.
If you liked this article, then please subscribe to our YouTube Channel for videos. You can also find us on Twitter and Facebook.