Digital payments globally increased tremendously in 2020. According to Visa's Back to Business study, 78% of global consumers modified their payment methods during lockdown. In this article, we'd look into the future of Payments.
Many businesses and individuals switched from the regular mode of making payment either through physical or credit card to other digital payment options. this gave rise to a new era in the global digital economy. In Fact despite the harsh effect of the pandemic on businesses worldwide, the global e-commerce sector recorded a massive US$ 4.6 trillion in transactions. A huge increase from the previous year.
However, this is just a little fraction of what is expected in a few years. Heralding the future of digital payments, the reinvention of cashless or digital payments ecosystem, is digital wallet the future of payments?
What is a Digital Wallet
Also known as e-wallets, digital wallets are an electronic-based payment system that stores the payment information and passwords of the user that are used for various payment methods.
With the help of the e-wallet, you can make purchases quickly and easily with near-field communications technology (NFC).
In most cases, these options are often used in conjunction with mobile payment methods, which allow customers to pay for their purchases with their smartphone devices. An e-wallet can also be used to store digital coupons and card information.
With an increase in the number of Gen-z always on their screens chatting and shopping, there's been a significant increase in the adoption of digital wallets.
What is Digital Payments
Digital payment is simply a method of payment which is made through digital means. In digital payments, payer and payee both use digital modes to send and receive money. It is also called electronic payment.
Payment used to occur through the barter system before the physical cash was introduced. Now most payments in the world right now happen electronically.
When debit, and credit cards were first introduced, it changed the payment space. However, the era of plastic payment cards is edging towards extinction as consumers are now opting for digital wallets and payments for various transactions like shopping, food, subscriptions, top mobile casinos Canada, paying bills, etc.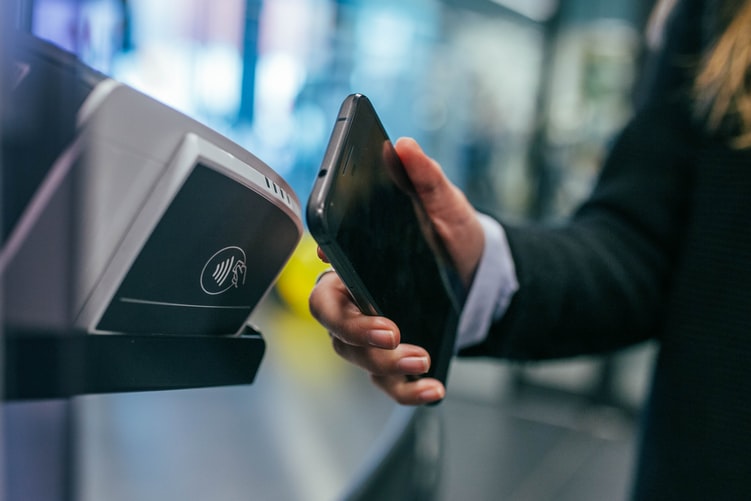 Forms Of Digital Payments in 2021
Over the years, digital payments have come in different forms and different trends. But here are some few digital payment trends still available in 2021.
QR code or Quick Response code is a two-dimensional code. QR codes are much more efficient at storing data than barcodes. Shoppers can simply use their smartphones to read a QR code.
These QR codes store the account information of the seller and enable payments from their bank account using their mobile device. QR codes can be static or dynamic.
Also known as digital wallets, mobile wallets, and e-wallets. Individuals can install e-wallet applications that allow them to link their mobile devices to their bank account, credit card, or debit cards.
To make payments, they can scan QR code or make payments to other accounts using their mobile numbers. One-Time Passwords (OTPs) help authenticate a payment before processing. Google Pay, Amazon and Apple Pay are the most popular forms of mobile payment. There are others like Samsung Pay, M-Pesa, Alipay, Venmo etc.
Unified Payments Interface (UPI)
UPI is a mobile payment system developed by the National Payments Corporation of India. It is regulated by the Reserve Bank of India (RBI). UPI is a real-time payment system specific to India. It enables peer-to-peer money transfer between two bank accounts through a mobile platform.
UPI payment system eliminates the need to enter bank account information, or card details to execute a transaction and relies on a two-click factor authentication process to validate a transaction.
Contactless or Near-Field Communication (NFC)
debit and credit cards are usually chip-enabled, which facilitate contactless or NFC payments. Earlier, consumers used to swipe their credit or debit cards. Now, they can simply make payments up to a certain value simply by bringing their plastic cards closer to a chip reading device to execute the payment.
In the case of mobile devices, applications such as Google Pay and Apple Pay allow NFC payments through the individual's connected bank account(s).
This is still the most popular means of digital payment. With this an individual's bank account details can be infused into a debit or credit card, secured with a password, which can then be used to make payment or even withdraw cash from ATM or POS.
Advantages of Digital Payments
Digital payments are much faster than the traditional methods of payments such as cash or cheques. In the case of online payments, you do not have any constraint of time or location. you can easily make payments at any time from anywhere across the globe.
One important perk about digital payment is how it can help you provide a convenient payment experience to your customers. it allows your customer to purchase goods on credit by offering them with the pay later facility. instead of sending constant reminders for payment to your customers, you can automatically collect money after a specific period. It makes the whole process of transaction, regardless of the amount, as easy as possible.
Transparency and Accuracy
transparency becomes an essential factor that helps build trust when it comes to digital payment and when you are using the digital medium for accepting payments, then it becomes essential for you to maintain transparency in your transactions. In this case, you do not have to worry about the record of your payment details. Also, you can provide the payment details to your customers beforehand. so that there will be fewer chances of confusion.
Electronic payment systems offer you multiple ways of securing your payments such as tokenization, encryption, two-factor authentication (2FA), SSL, etc. now your customers do not have to enter their card details every time as they can save their card details or complete their transactions by using a one time password.
If you are using a secure digital payment system in your business. You do not have to worry about your payment record. you can easily get an accurate record of all your transactions and worry less about losing your money.
Covid-19 pandemic has made a lot of people find alternative ways of avoiding human touch to save themselves from getting affected by the Virus. Due to this, the need for contactless payments has increased. You can easily make transfers or transact with your banking
app.
Future of digital Payments
According to Global Payments Report, digital wallets, credit and debit cards will be the leading payment source accounting for 84.5% of e-commerce spend by 2024. With Buy now, pay later (BNPL) following second, with its market share increasing from 2.1% in 2020 to 4.2% by 2024.
The report also reveals that Digital wallets could account for 51.7% of e-commerce payment volumes in 2024. While the direct use of credit and debit cards may decline.
In Europe, cash use declined by 33.6%. Cash volumes dropped by more than half in France (59.6%) and the U.K. (51.1%). Mobile Wallets accounted for 26.4% of the payments system in 2020.
In the APAC region, e-commerce is projected to grow 13% annually through 2024. Last year, APAC e-commerce transaction value exceeded U.S. $2.4 trillion and is projected to exceed U.S. $3.9 trillion by 2024.
Credit cards seem to be the most preferred form of payment in North America, followed by mobile wallets.
Global Smartphone Penetration reaches 3.2 billion smartphone users in 2020, According to Statista against a global population of about 7.7 billion or 41.5 percent.
Fintech companies are continuously working on improving the digital payments landscape. Payment companies are working with various tech companies to provide payment solutions through internet-connected wearable devices.
Soon, consumers can expect to make NFC payments through their Fitbit, or digital watches.
In a few years from now, consumers would rely on Bitcoin and other digital currencies to make large value payments.
With the help of blockchain-supported decentralized finance, instant verification of transactions is easily possible without relying on a central authority. Blockchain also makes these transactions secure and lowers fraud risk.
China is currently the global leader in championing the future of payments and in mobile wallet consumption, with nearly 70% of Chinese consumers using mobile wallets regularly. The country is projected to generate almost 80% of global mobile wallet revenues.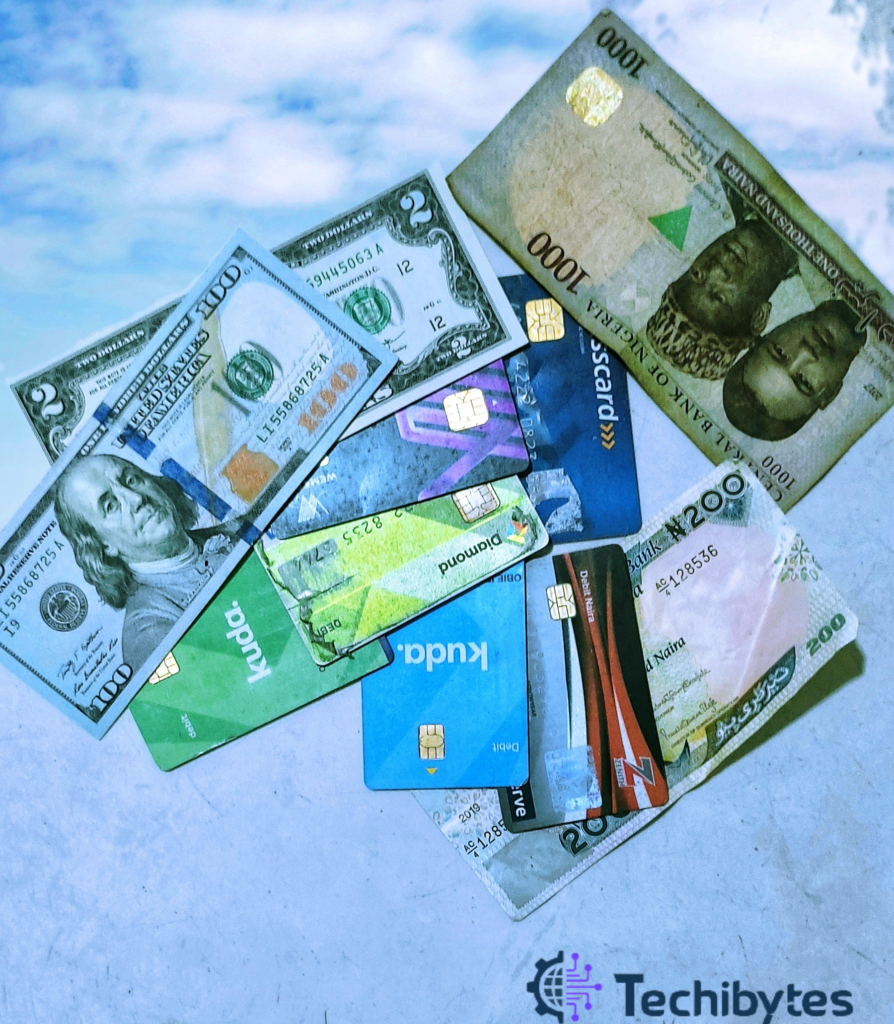 But where is Africa in all of these? What is the future of payments in Africa? Africa is also moving towards the future of digital payments through a true cashless society. In Nigeria where most people use the Point of sales (POS) to carry out daily transactions. There's the rapid adoption of banking apps which has seen a decline in the number of people who visit the bank.
There's also the efforts of Fintech companies like Patricia, Abeg, Kuda and paystack who are doing a lot to contribute to building the future of digital payments technology in Africa.