PDF compressor tools are crucial pieces of web software or services for reducing the file size of PDF (Portable Document Format) documents. These programs optimize and compress PDF files using sophisticated algorithms, making them easier to store, share, and load more quickly.
Users can choose the best PDF compressor based on their needs to improve document management and distribution; thus, this article will discuss the 15 best PDF compressor tools that work.
Table of Contents
15 BEST PDF COMPRESSOR TOOLS THAT WORK
The best PDF compressor tools are:
1. PDFELEMENT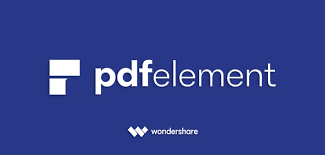 PDFelement is one of the best PDF compressor tools and the most effective all-in-one PDF compressor. With this tool, compressing PDFs becomes efficient and enjoyable because it was created with the user in mind.
Users of PDFelement have a choice between low, medium, and high compression levels. If users are dissatisfied with the output file, they can restart the process without submitting the same file. Aside from that, PDFelement enables batch processing and is OS-compatible.
KEY FEATURES OF PDFELEMENT
It works with almost all hardware and operating systems.
Processing in batches is supported.
This program's user interface is simple and intuitive.
It has speedy processing times.
Users have a choice of up to three compression levels.
Three files can only be compressed in the Free version.
2. NITRO
With the help of one of the best PDF compressor tools, Nitro, users can easily optimize and compress their PDF files. With the appropriate tools, Nitro can remove extraneous items from your PDF and reduce the size of its photos.
Users can decide what they want to delete to reduce the size of their files. You can eliminate bookmarks, attachments, document content, idle objects, and broken links based on your preferences.
KEY FEATURES OF NITRO
Users can reduce the size by selecting the information they want to eliminate.
Its tools are readily available, and the layout is simple. This makes it simple to utilize.
It only operates on Windows and is not accessible on Mac.
The software frequently hangs, according to several users.
Images or other contents are removed from the file to accomplish compression.
3. SMALLPDF
Smallpdf is a flexible application and one of the best PDF compressor tools for managing and altering PDF files that combines several crucial PDF functions, making it useful for personal and professional use.
KEY FEATURES OF SMALLPDF
Reduce the size of PDF files without sacrificing quality to make them easier to share and save.
Convert PDF files between other formats, such as Word, Excel, PowerPoint, and more.
Text, photos, shapes, notes, and other items can be added to edit PDF files to change and improve the content.
Consolidate numerous PDF files into a single document for improved sharing and organizing.
Divide a PDF document into several smaller files based on the page ranges you specify or into individual pages.
4. PDF CONVERTER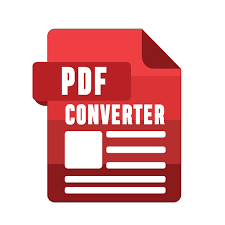 A straightforward yet one of the most efficient online PDF compressor tools is PDF Converter. Program users can source input files from Google Drive, Dropbox, URL links, and local computers. This application forever removes processed files from its servers, leaving no trace behind. Additionally, it strengthens its security by using 256-bit encryption technology.
KEY FEATURES OF PDF CONVERTER
It is secure and safe. 256-bit encryption technology is a big help.
A free version is offered.
PDFs can be uploaded by users from the cloud.
Larger files provide difficulties.
The custom Operating system option is not supported by the free version.
5. ADOBE ACROBAT
As one of the best PDF compressor tools, Adobe Acrobat is well worth a try and this tool allows users to compress their PDF files in several ways and is adaptable.
By deleting unnecessary photos, typefaces, and other components from your PDF, you can compress and optimize its size. The File Size command can also be used to compress your PDF file.
KEY FEATURES OF ADOBE ACROBAT
Users can remove PDF objects to make the PDF smaller.
It provides a variety of PDF compression settings, ranging from simple ones to more complex ones.
There is batch compression support.
Specific compression techniques could render some of your photographs useless throughout the print creation process.
The compression procedure is complex and can be challenging for beginners.
Adobe subscriptions are expensive, as usual.
6. SODAPDF
Another great PDF compressor tools that is popular among people worldwide is Sodapdf. There are desktop and web versions of this software.
Users can upload files from their smartphone, Google Drive, or Dropbox to the online version. Users of this program can select from a range of compression levels, including min, low, mid, high, and max.
KEY FEATURES OF SODAPDF
The offline premium version supports batch compression.
A free trial account is available.
There are several compression levels available.
The free version is constrained, and the expensive premium version is required to access most features.
Users complain of frequent crashes and disappointments after updating to the more recent version.
7. PDF2GO
An easy-to-use online PDF compressor tool is PDF2Go. Users can upload PDF files using this tool from their computer, a URL link, Dropbox, or Google Drive.
Users can choose between weak, strong, and preset compression levels to decide how well their PDF files are compressed. This program's advantages include its simplicity and the ability to convert photos to grayscale for even more significant compression.
KEY FEATURES OF PDF2GO
Users may navigate it with ease thanks to its straightforward layout.
Users can modify their file compression quality because it offers preset compression levels.
The local devices, Dropbox, Google Drive, and URL connections are just a few sources from which users can upload files.
With more significant documents, it takes longer.
The free edition has many restrictions and is ad-filled.
8. PDF EXPERT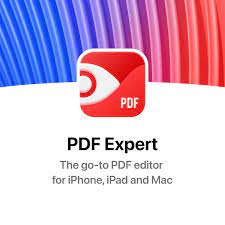 One of the best PDF compressor tools worth trying is PDF Expert. It's a great tool because of its operating system and adaptability. By dragging the slider to the desired size reduction, you can select the compression level using this program. You can share or save the compressed application file to your device.
KEY FEATURES OF PDF EXPERT
Users can choose the file compression level by simply dragging the slider.
Users have the option to email or store the output file directly.
Android and Windows versions do not have it. It only works with Mac computers.
9. PDF FILLER
You may edit, convert, and even e-sign your PDF files using pdfFiller. Meanwhile, users need to be made aware of how smooth its compression powers are. With only a few clicks, you can quickly and easily reduce PDF size with PDF filler. The platform is, therefore, perfect for those who want to send huge files over the internet.
However, the fact that pdfFiller is fully cloud-based makes it even better and this indicates that you can compress your PDF files without downloading extra software.
KEY FEATURES OF PDF FILLER
Transform PDF files
Complete PDF document editing using PDF OCR
E-sign PDF documents by splitting and merging them.
With its straightforward yet exceptional usability and functionality, pdfFiller can easily compete with many other PDF compressing programs.
10. ASHAMPOO PDF PRO 2
A PDF editor called Ashampoo® PDF Pro 2 can create, edit, convert, and merge PDF files. As one of the best PDF compressor tools, it can create a document that is the ideal size for reading on any device.
Using the tool makes it simpler to trim and rotate or rearrange the PDF pages. You can also include pages from other PDF documents. It provides the capability of encryption to safeguard the documents. 128-bit AES encryption will be used to safeguard the documents.
KEY FEATURES OF ASHAMPOO® PDF PRO 2
Modifying and creating interactive forms.
Compare two PDF files side by side.
Use of a snapshot
A self-healing function
A PDF editor called Ashampoo® PDF Pro 2 has all the necessary features for producing, modifying, joining, and safeguarding PDF files.
11. LIGHT PDF
LightPDF, an all-in-one PDF editor and converter, can compress PDF files. Compressing a PDF file by up to 5% takes three effortless actions. It's noteworthy to observe that even after reducing, the compression quality of the original PDF file is never compromised. Additionally, the compression speed is pretty good.
Compressing a PDF can take a minute to less than ten seconds. In addition to PDF compression, LightPDF allows you to edit PDF files in various ways, sign them, annotate them, apply a watermark to them, and convert them to various output formats.
KEY FEATURES OF LIGHT PDF
Convert PDFs, edit PDFs, sign PDFs, and annotate PDF files
Read PDF
12. ILOVEPDF
As the name implies, iLovePDF is a fully functional PDF manipulation application that handles modifying your PDF file as you see fit. iLovePDF is the right solution to divide or merge your PDF file. The utility is available if you wish to convert your PDF file.
The PDF compression program is a marvel of usable beauty; it offers a simple-to-use interface that compresses your file while giving you the option to choose the final file quality.
KEY FEATURES OF ILOVEPDF
PDF compression is free.
conversion to PDF
Divide and combine PDF documents
arrange PDF documents
13. EASEPDF PDF COMPRESSOR
Best for easy batch compression of PDF files as well as online editing, splitting, and conversion.
With its incredibly comprehensive functional menu, EasePDF features a straightforward and concise user interface that will rapidly show you how to use it. Its designs are not redundant and are all necessary. It offers PDF splitting, merging, editing, and conversion between PDF and many formats.
For people who deal with many large PDF files daily, batch compression features are also a godsend. What appeals to people the most is that you may choose the compression level that works best for you. The better the compression, the higher the number.
KEY FEATURES OF EASEPDF PDF COMPRESSOR
PDF compression in batches
Condensation level adjustment
simple drag-and-drop functionality
conversion between different formats.
Allows for the editing, dividing, and combining of PDF files
14. PDF SIMPLE
An all-in-one PDF processing tool known as PDFSimpli is praised for its simplicity. This application allows you to compress PDF files entirely online. You can rely on this program to edit and convert PDF files in addition to compressing.
You can experiment with an easy-to-use, intuitive editing interface. This interface enables you to do many things, such as add text, remove watermarks, redact material, highlight text, and add photos.
KEY FEATURES OF PDF SIMPLE
compression for PDF
friendly interface
Split and Combine PDF Files
Add a digital signature to a PDF file
15. PDF COMPRESSOR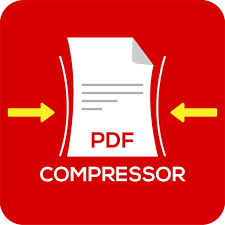 The most straightforward file compressing tool available is PDF Compressor. You won't be bombarded with pointless details or additional functions (apart from PDF conversion) typically found alongside a PDF compression application. It gives users access to a program that allows them to upload their PDF files, compress them, and save them wherever they want on the network.
Its ability to upload PDF files in bulk makes it so appealing. It can handle up to 20 PDF documents at once.
KEY FEATURES OF PDF COMPRESSOR
PDF compression is free.
conversion to PDF
Lots of work
thorough user interface
FREQUENTLY ASKED QUESTIONS
How do PDF compressor tools work?

PDF compressor tools are piece of software or an online application that attempts to maintain the quality and content of a PDF document while also shrinking its file size. To make the PDF more efficient for sharing and storing, it uses several approaches.
What is the purpose of PDF file compressor tools?

A PDF file's size can be decreased by compression, which increases upload and download rates, frees up storage, and improves the effectiveness of document management in general. Compression also minimizes the amount of storage space required.
How is PDF compression implemented?

When a PDF file is compressed, superfluous or unneeded data is removed, images are optimized, fonts are compressed, and methods are used to represent the remaining data more effectively without sacrificing important information.
Is quality lost when a PDF is compressed?

Depending on the compression method and settings, there are different levels of quality loss when compressing PDF files. Modern compression methods strive to reduce file size significantly while minimizing discernible loss.
CONCLUSION
In conclusion, the best PDF compressor tools with user-friendly interfaces and dependable compression capabilities include Smallpdf, Soda PDF, Adobe Acrobat Pro DC, iLovePDF, PDFelement, and PDF24 applications.
Along with other programs like Foxit PhantomPDF, Neevia PDFcompress, and CutePDF, these solutions offer a selection of functionality to meet various needs, making PDF compression effective for better document management and sharing. Users can choose based on their needs, providing an optimum and manageable PDF file size.
If you liked this article, then please subscribe to our YouTube Channel for videos relating to this article. You can also find us on Twitter and Facebook.
REFERENCES
RECOMMENDATIONS
Best Cover Letter Generator for Job Seekers
Best SEO Tools for Competitor Analysis
10 Best Online File Converters
The Pros And Cons Of Online File Converters