Do you know that business messaging apps make instant, text-based communications in a professional setting possible? By using these apps, employees are given a means of swiftly and efficiently communicating with leads, clients, and other employees.
Many of their features, like real-time communication, alerts, notifications, and read receipts, are similar to those of conventional instant messaging services.
Instant business messaging apps frequently provide several additional features in addition to instant chat capability that promote greater cooperation and speed up procedures.
Table of Contents
WHY DO YOU NEED BUSINESS MESSAGING APPS?
Several factors make business messaging apps an effective tool for communication and teamwork. Some of the need for business messaging apps are:
Effective Communication: Business messaging applications speed up and streamline internal communication. Team members can communicate instantly instead of waiting for emails or other forms of traditional communication to arrive in the mail or over the phone.

Business messaging apps assist in closing the communication gap in the age of distributed and remote workforces by enabling employees to interact regardless of their physical location. This is crucial for remote teams and businesses with multiple locations.

Group Collaboration: These programs frequently enable channels, teams, or group chats, enabling workers to communicate quickly, work on projects together, and exchange updates. Group discussions are very beneficial for problem-solving and brainstorming.

File sharing: Most business messaging apps make it simple to share files, including documents, pictures, videos, and other types of media. This makes project collaboration easier and eliminates the requirement for email attachments.

Team members can receive real-time updates on significant tasks, events, or changes, ensuring everyone is aware and on the same page on company objectives.

Customer service: Some companies utilize business messaging apps to offer customer service, enabling customers to ask questions, get answers, and fix problems immediately.

Savings: Business messaging apps frequently provide affordable communication options, eliminating the need for pricey phone systems or conference calling services.
11 BEST INSTANT BUSINESS MESSAGING APPS
1. CLICK UP

ClickUp is an all-in-one project management, one of the best instant business messaging apps and productivity solutions that provides a fully customizable platform to suit any team and Business across industries and hundreds of advanced features, including collaboration tools, to streamline all of your work and communication under one roof.
This tool allows real-time and asynchronous collaboration and makes it simpler to connect with anybody anytime—remote and hybrid employees, clients, outside teams, and much more.
Gain access to Chat View, a built-in instant messaging tool, to send messages right away to a group of people or a single person. You can also use Chat view to comment on projects to share information with your team, clients, and others.
To make internal communication seamless and unambiguous, ClickUp includes a screen recording feature and instant messaging and email management capabilities.
Clip by ClickUp enables you to make and transmit videos from within the platform to guarantee that your message is clear and succinct. This function is beneficial for teaching complicated concepts and procedures visually to people who learn best.
KEY FEATURES OF CLICKUP
20+ custom views: You can pick from more than 15 options, including the chat view, for your job.

Chat view: Keep conversations going while working by sending your team instant messages.

Using ClickUp's email feature, you can manage all your email correspondence from one location without using additional software or tools. Without switching tabs, send important messages, company news, assignments, tasks, and information using ClickUp.

Whiteboards: Map out projects and ideas to convey plans with your teams and create visual aids for online meetings.

Watchers: When someone is designated as a watcher, they will receive notifications immediately when updates are made on a task, avoiding the need to follow up manually.

Comments and mentions assigned: Use the mentions feature to draw others' attention to action items within tasks, create action items within a task, assign them to others or even yourself, and use the Chat window.

Guests, permissions, and confidentiality: Invite visitors to your workspace with complete control over what they may view and access to integration features. Connect ClickUp to more than 1,000 work apps to assemble your apps and centralize your work.

Mobile app: With the ClickUp mobile app, you can access your work and communications anytime.
PRICING
Free Forever: An extensive free option
Unlimited: $7 per month per user
Business: $12 per month per user
2. WHATSAPP
One of the most widely used business messaging platforms worldwide is WhatsApp. End-to-end encryption, phone and video conversations, group chats, and a wealth of media and document-sharing tools are provided.
KEY FEATURES OF WHATSAPP
With a large user base and various features, WhatsApp is a commonly used instant messaging program. The following are some essential WhatsApp as one of the best instant business messaging apps:
Text messages, voice chats, photos, videos, documents, and other forms of media can all be sent to specific people or groups using WhatsApp. End-to-end encryption of messages improves privacy and security.

Voice and video calls are both possible through WhatsApp with your connections. These calls are typically acceptable and can be utilized for personal and professional conversation.

Group Chats: WhatsApp allows you to simultaneously communicate with numerous friends, family members, or coworkers. You can share media, documents, and location data within these groups.

Status updates: You can share text, video, or photo updates with your contacts using WhatsApp's status feature. Like Stories on other social media platforms, these updates vanish after 24 hours.

Strong end-to-end encryption is used by WhatsApp, ensuring that only you and the recipient can see the messages. You cannot even provide WhatsApp access to the content of your communications.

WhatsApp Web: The WhatsApp Web feature allows you to use WhatsApp on your computer and syncs your chats and messages with your mobile device.
PRICING
Free
3. TELEGRAM
As one of the business messaging apps, Telegram is renowned for emphasizing privacy and security. It has functions including private messaging, self-destructing messages, and extensive file-sharing capabilities. Telegram also has a strong ecosystem for bots.
KEY FEATURES OF TELEGRAM
The widely used instant messaging program Telegram is renowned for its emphasis on security, privacy, and several distinctive features. The following are some essential Telegram facts:
Telegram places a high emphasis on its security and privacy features. It provides end-to-end encryption for private chats to ensure that only the sender and recipient can read the messages. Regular chats are also encrypted, but only sometimes end-to-end.

Secret Chats: In Telegram, secret chats give an extra layer of protection. They provide secure phone calls and self-destructing messages, preventing the recipient from keeping or transmitting the material.

Telegram's generous file size limits allow users to communicate huge files, including documents, movies, and photographs. Sharing media and documents is made very convenient by this.

Telegram provides many stickers and GIFs to make chats more expressive. Users may also make and distribute their stickers.

Telegram channels let users broadcast messages to a sizable subscriber base in a one-way communication format. They are frequently utilized for news, entertainment, or neighborhood updates.

Bots: Telegram offers a strong bot platform that enables developers to build automated bots that are capable of a wide range of functions, from answering inquiries to offering automated services
PRICING
Free
4. FACEBOOK MESSENGER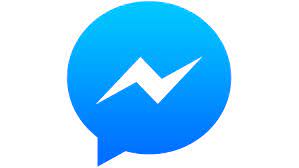 Facebook Messenger is a chat program tied to the social network Facebook. It lets you communicate with other platform users via voice, video, and text. The instant messaging software is the second-largest messaging app after WhatsApp, with approximately 1.3 billion users globally.
Facebook Messenger is only available as a chat option on Facebook in specific countries. However, Messenger has evolved into much more than that in many places. For instance, Facebook Messenger is the most widely used chat app in the United States and France.
Many people use Facebook Messenger for both personal and professional communications. It is a practical choice for networking with businesses and friends because of its Facebook connection and large user base. However, since Facebook has been under fire for its data-sharing practices, users should be conscious of their privacy settings.
KEY FEATURES OF FACEBOOK MESSENGER
Multimedia Messaging: Facebook Messenger enables users to communicate with people and groups by sending text messages, photographs, videos, voice chats, stickers, GIFs, and more.

Voice and video calls can be placed simply through the Messenger app to your Facebook pals. Additionally, group video calls are supported.

Create virtual conference rooms for video meetings with up to 50 people with the Messenger Rooms feature, even if they don't have a Facebook account.

Users can send voice messages, which can be a helpful communication tool when typing is impractical.

Chat Heads: This distinctive feature lets you carry on talks with pals even as you use other apps or navigate your device.

Games and Apps: Within the Messenger app, a selection of games and applications may be played with friends.

Sharing your current location with pals can simplify getting together or communicating your whereabouts.
PRICING
Free
5. SIGNAL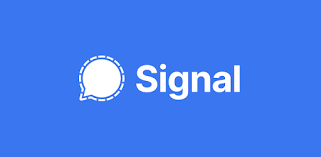 People and organizations who place a high priority on privacy and security in their communications applications have grown to love Signal. It has established a solid reputation as one of the most secure business messaging apps accessible thanks to its dedication to encryption and open-source development.
Because of its strong privacy focus, Signal may lack some functionality or user base size of more widely used messaging apps like WhatsApp or Facebook Messenger.
KEY FEATURES OF SIGNAL
Here are some essential Signal points:
Signal is well known for its strong end-to-end encryption, which ensures that only a message's sender and recipient can access its contents.
Signal is open-source software, meaning anybody can view and examine its source code. This transparency increases the trust in its security measures.

Text Messaging: Signal delivers encrypted texting with group conversations, read receipts, and the ability to transmit text messages, images, videos, and documents.

Signal enables end-to-end encryption for audio and video calls, ensuring the privacy and security of your communications.

Messages That Disappear Automatically: You can set a timeframe for messages to make them automatically disappear after a predetermined amount of time, improving security and privacy.

Screen Security: To further protect your privacy, Signal offers a setting that disables message previews from appearing on your device's lock screen.

Contact Privacy: Signal does not keep a copy of your contacts on its servers, protecting the confidentiality of your conversation metadata.

Group Chats: Signal allows you to build group chats that are end-to-end encrypted. Group members can be invited through a group link without disclosing their phone numbers.

Verification: Signal offers methods for using secure safety numbers to confirm the identity of your contacts, adding a layer of protection.

File Sharing: You can safely share files with your Signal contacts, such as images, movies, and documents.

Signal is sponsored by donations and grants rather than by selling user data or showing advertisements, protecting user privacy.

Signal alerts users when a contact's safety number changes, assisting in preventing any security breaches.
PRICING
Free
6. MICROSOFT TEAMS
Microsoft Teams has emerged as a go-to tool for businesses trying to streamline their communication, collaboration, and productivity requirements. It is a potent tool for both in-office and remote teams since it combines texting, video conferencing, file sharing, and third-party app integration into a single, complete platform.
As one of the business instant messaging apps, the platform for communication and cooperation is intended to improve productivity, particularly for corporations and organizations, and to increase teamwork.
KEY FEATURES OF MICROSOFT TEAMS
The following are some of Microsoft Teams' main attributes and features:
Chat: Text messages, emojis, GIFs, and even rich formatting can be used in conversations for effective communication.

Teams divide interactions into channels, which serve as special areas for particular projects, teams, or themes. Chat messages, files, and apps pertinent to that subject can all be found in channels.

Teams provide excellent audio and video conferencing services for meetings. Scheduling, screen sharing, meeting recording, and the capability to invite outside visitors are among the features.

Teams' integration with Microsoft 365 (formerly Office 365) makes file sharing and collaboration possible, enabling users to work together in real-time on documents, spreadsheets, and presentations using Office programs like Word, Excel, and PowerPoint. Additionally, you can immediately transfer files in chats and channels.

Integration: Microsoft Teams enables various third-party apps and service connectors. To simplify workflows and get immediate access to crucial information, you may link apps like Trello, Asana, and others to Teams.

Apps, websites, and other tools can be added as tabs to channels to be added directly to your Teams workspace.
PRICING
Required: $4 per user each month
Business Basic: $6 each month per user
Standard for Business: $12.50 per user each month
7. SLACK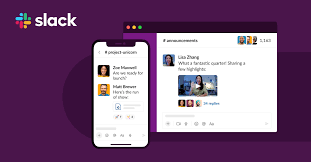 To improve communication and collaboration, teams of all sizes, from tiny startups to massive corporations, utilize Slack extensively. It is a well-liked option for increasing team productivity and lowering email overload because of its simplicity of use, integrations, and rich feature set. While Slack does have a free version, it's crucial to remember that some of the more sophisticated features and integrations can require a premium subscription.
KEY FEATURES OF SLACK
Slack is a well-known chat and collaboration tool created particularly for business use. It is renowned for strongly emphasizing in-the-moment communication, teamwork, and integration with various other apps. Here are some of the main characteristics and elements of Slack:
Slack divides communication into channels, which may be open to the public or closed to specific users. Using channels, teams can keep interactions organized by departments, projects, or specific themes.

File sharing and collaboration are both simple within Slack. You can share files, documents, photos, and other media. Slack can integrate with many well-known file-sharing platforms, including Google Drive and Dropbox.

Integration: Slack provides several integrations with external apps and services through its app directory. Thanks to this, Users may immediately integrate applications like Trello, Jira, GitHub, and many others into their Slack workspace.

Slack offers message threads, which let users start specific topics within a conversation and keep the main channel well-organized.

Slack's audio and video conference features, which include screen sharing, make it simple to hold online meetings and communicate productively.
PRICING
Free: $0
Pro: $7.25 per user each month
Business+: $12.50 per month per user
8. LINE
The line was founded in 2011 in reaction to a catastrophe. An earthquake and tsunami severely disrupted the Japanese communications network. As a result, NHN staff had to use the Internet for communication.
They gathered a more than 100 million user base in just 18 months. Most of their existing consumers are in Asia, with Japan, Taiwan, Thailand, and Indonesia being the leading markets.
KEY FEATURES OF LINE
The Japanese technology company LINE Corporation created a well-known messaging program called LINE. It is renowned for having a wide variety of traits and having a significant presence in Asian nations. Here are some of LINE's main characteristics and elements:
Users of LINE can send text messages to both individuals and groups. Emojis, stickers, and GIFs can increase expression in conversations.

Emojis and Stickers: LINE is well known for its massive library of animated emojis and stickers that can be used in chats to express feelings and sentiments.

Timeline: The "Timeline" is LINE's social media stream, where users may publish updates, pictures, videos, and comments for their friends to see. Within the chat app, it resembles a social media feed.

Official Accounts: To communicate with people, LINE provides Official Accounts for brands, celebrities, and enterprises. For news and promotions, users can follow these accounts.

LINE Pay: LINE Pay is an app-integrated digital wallet and payment service. At partner stores, customers can transfer money, make payments, and purchase goods and services.
PRICING
Free
Premium plan of $50 per month
9. DISCORD
Gamers love Discord, but it has grown to serve various communities. It provides text messaging in channels along with voice and video chat.
In addition to hobbyist groups, content makers, study groups, and other online communities searching for a flexible and configurable communication platform, Discord has grown in popularity. It is a popular option for many communities and organizations due to its popularity, feature set, and active development community.
KEY FEATURES
Discord is a popular communication tool initially made for gamers but has now grown to include several communities and organizations. It offers a variety of tools for community creation as well as text, phone, and video communication.
Text and Voice Chat: Discord provides both text and voice chat channels, making it a flexible platform for in-the-moment conversation.

Users can establish and join servers in specific locations where communities can communicate. Servers can be both public and private, with an emphasis on particular subjects or pastimes.

Servers are organized into channels, each with a distinct goal and subject. While voice channels provide real-time voice chats, text channels are utilized for debates.

Voice and video call: Discord offers excellent private and group voice and video calling options. There is also functionality for screen sharing.

Server administrators can limit who has access to particular channels and features by assigning roles and permissions to members.
PRICING
Free
Premium plan of up to $99.9 per month
10. IMMESAGE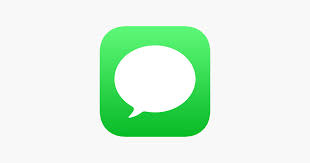 Apple created the messaging app iMessage for use on iOS, iPad OS, macOS, and watchOS devices. It's made to enable users to communicate with other Apple device owners via text messages, photographs, videos, documents, and more.
iMessage is the default texting service for Apple devices, thanks to its flawless integration with the Messages app. When both the sender and the recipient have Apple devices, messages are transferred via data or Wi-Fi instead of conventional SMS.
KEY FEATURES OF IMESSAGE
End-to-end: IMessage messages are encrypted, preventing anyone but the sender and recipient from seeing the contents. The message's content cannot be accessed by Apple, boosting privacy and security.

Text messaging is supported by iMessage, letting users communicate with other iMessage users using text messages.

Multimedia Messaging: Within iMessage chats, users can send multimedia messages, such as images, videos, GIFs, voice messages, and more.

Stickers and Animoji: To improve messaging and expressiveness, iMessage provides many stickers and animated emojis (Animoji and Memoji).

Viewed receipts are a feature of iMessage that informs users when the recipient has viewed their messages.

Users can add several message effects, such as "Invisible Ink" or "Confetti," to their messages to make them more visually appealing.

Group conversations: iMessage features group conversations, letting users talk to several pals simultaneously. Group chats can be given names, participants can be added or removed, and conversations can be muted.
PRICING
Free
11. VIPER
The primary function of Viber is to make VoIP calls. The program also allows you to send chats, pictures, videos, and voice messages.
The app also promotes privacy thanks to end-to-end encryption. You can even send "self-destructing messages," just as with Telegram. After a predetermined amount of time, these messages disappear.
Viber is renowned for having an easy-to-use UI, a strong emphasis on privacy and security, and the ability to make inexpensive international calls through Viber Out. Particularly in places where Viber has a sizable user base, it's a well-liked option for private chat, international calls, and staying in touch with friends and family.
KEY FEATURES OF VIPER
Viber is a well-known instant business messaging apps and Voice over IP (VoIP) program that enables users to share various media, make free voice and video calls, and send text messages.
Here are some of Viber's main characteristics and elements:
Free Calls and Messaging: As long as both parties have an internet connection, Viber users can make free audio and video calls to other Viber users anywhere in the world.

Instant Messaging: Users can communicate with their contacts individually or in groups through texting, sending photographs, videos, voice messages, and stickers.

Group Chats: Viber allows for group chats of up to 250 people, making it ideal for communication among friends, family, and coworkers.

End-to-end Encryption: Viber provides end-to-end encryption for voice/video conversations and text messaging, ensuring that only the sender and recipient can see or hear the contents of their communication.
PRICING
Free
FREQUENTLY ASKED QUESTIONS
Do these instant business messaging apps support voice and video calls?

Yes, phone and video calls are supported by the majority of business messaging apps. For instance, Microsoft Teams is renowned for its feature-rich video conferencing capabilities.
Can I combine these business messaging apps with other corporate tools and apps?

Yes, many business messaging apps include connectors with different tools and apps from third parties. Doing this allows you to organize your workflow and get immediate access to crucial information without ever leaving the messaging app.
Are these business messaging apps paid for?

A subscription charge is required for certain messaging apps' premium or enterprise versions, while others include free versions with constrained features. The decision is based on the demands and budget of your firm
Are instant business messaging apps secure for confidential communications?

Many enterprise messaging apps provide robust security features, including end-to-end encryption, encrypted channels, and data security procedures. Reviewing the security aspects of each app and taking into account your company's unique needs are both crucial.
CONCLUSION
Choosing the best instant business messaging apps is a crucial choice that may significantly impact how well your company communicates and collaborates. When choosing, consider elements, including the size of your firm, security concerns, integration requirements, and platform preferences.
The objective is to increase productivity, simplify communication, and promote effective team collaboration, regardless of whether you choose Slack, Microsoft Teams, WhatsApp for Business, or another.
If you liked this article, then please subscribe to our YouTube Channel for videos relating to this article. You can also find us on Twitter and Facebook.
REFERENCES
Trengo.com
Clickup.com
RECOMMENDATIONS
8 Great Instant Mobile Money Loans in Ghana
15 Best Shipping APIs For Businesses
10 Best Scheduling Software For Business