The market share of laptop computers is significantly larger than that of desktop computers. By 2022, the worldwide laptop market was worth approximately USD 140.83 billion, as estimated by Expert Market Research. In the following years, from 2023 to 2028, the market is anticipated to expand at a CAGR of 4.7%.
Having a laptop screen recorder is in high demand among users. Some people could need it to make a video tutorial or course, while others would want to record their lectures to use as promotional or training materials.
The most effective screen recorders can record video from various sources, including a computer's webcam.
The ability to record one's screen and share it with an audience is a powerful tool. Additionally, laptop screen recorder have grown increasingly popular with individuals and businesses recording webinars, meetings, training, or even gaming because of the growth of live-streaming, online collaboration, and hybrid working.
Table of Contents
Top 14 laptop screen recorders
Below are the top 14 laptop screen recorders.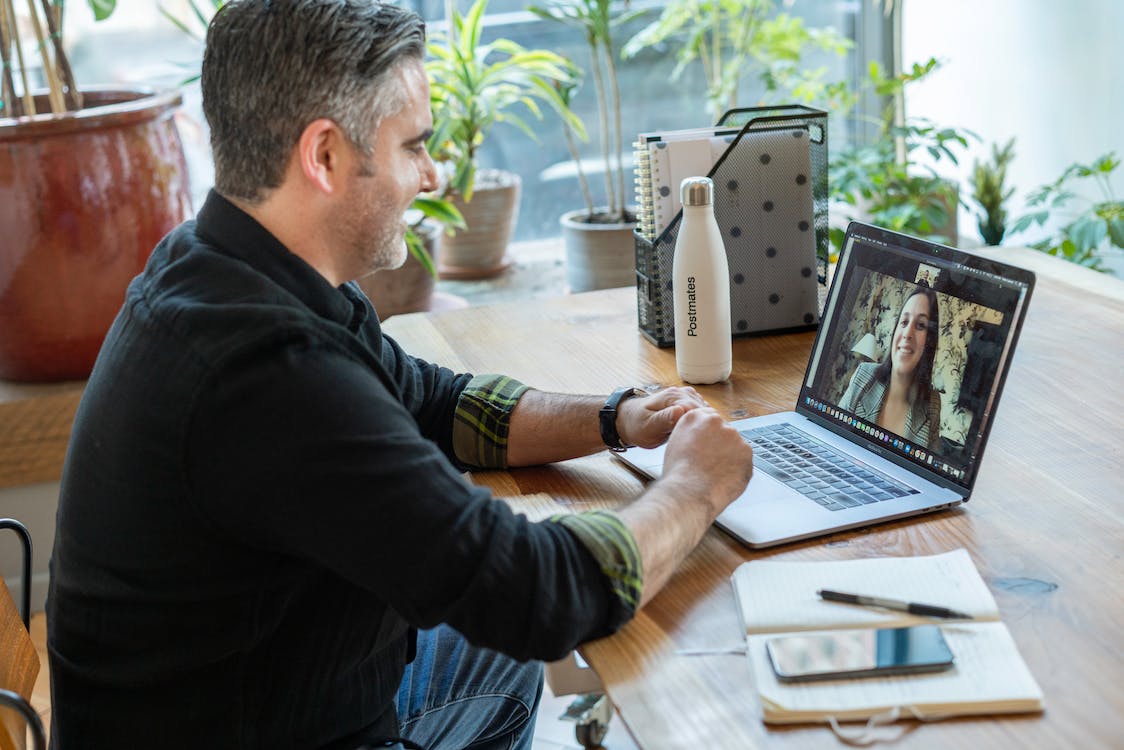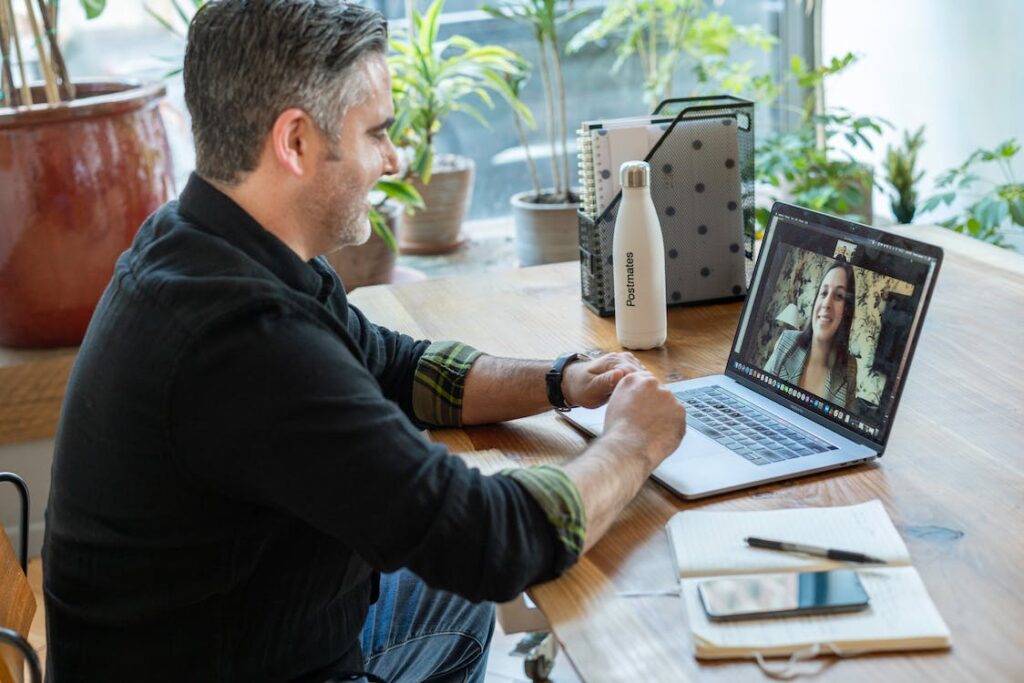 AceThinker
Acethinker laptop video recorder has the most comprehensive and integrated suite of tools available on the web. You'll be able to download videos and convert them, too. The downloader's browser extension allows you to save virtually any online movie to your computer. The program provides several options for editing the captured video.

Users may give their videos a polished appearance with a wide variety of effects with this lightweight program. Also, AceThinker has you covered when it comes to file types, as it is compatible with AVI, 3GP, MPEG, and more. Therefore, it's the top free choice for recording your laptop's screen.
ScreenRac
Even though it's a tiny laptop screen recorder, ScreenRec packs a mighty punch. Because of its intuitive interface and quick processing time, this video capture software is ideal for mobile devices.

ScreenRec can be used to take screenshots and record gameplay. A screenshot or recording of your desktop can be taken and sent to others instantly over a secure link. The necessity to send large files or upload them to a sharing service is eliminated.

To top it all off, there are no hidden fees and limits on the remote 2GB of cloud space, and unlimited screen recording software. This laptop screen recorder is available for free download at the link provided.
Camtasia
Camtasia stands out due to its powerful editing features compared to other laptop screen recorders. The good thing about this laptop screen recorder is that it is compatible with Macs and Windows.

This advanced video editing software does more than just record the action on the screen; it also lets you add titles, transitions, and effects. Camtasia works excellent for recording anything from PowerPoint presentations to video games.

You can remove or add audio or even a live video feed from a webcam. You'll then be able to combine your footage with annotations, supplemental media files, transitions, titles, and more. And despite all its power, the best screen recorder feels manageable.

Though Camtasia is a free laptop screen recorder, some features are only available on the premium package.
CamStudio
CamStudio is a user-friendly open-source laptop screen recorder that records video and sound (from a microphone or the computer's audio system) to AVI files. Simple editing capabilities like automated panning and subtitles jazz up this fundamental recording instrument. The program even lets you burn your recordings to a disc. If you need help, the software includes a help file explaining what to do.

CamStudio's advantages are its accessibility, ease of use, speedy editing tools, and integrated help file. This screen recorder has one major drawback: it can only record video in the AVI format and cannot simultaneously record the computer's audio and the user's microphone.
OBS Studio
The OBS Studio laptop screen recorder and streaming software for laptops have advanced features normally reserved for more expensive, premium capture solutions, such as easily blending multiple sources and audio tracks.

Though it was designed with live streaming, users may easily store recordings to disk. As a bonus, you may use additional capabilities such as noise reduction (for your voiceovers) and scene transitions.

Because of its advanced features, OBS Studio may not be the most incredible screen recorder for complete novices.
ShareX
ShareX is a free laptop screen recorder that you can get from the Windows Store. If you need to capture an entire website or lengthy document, you may do so with the help of the Windows 8/10 laptop screen recorder, which supports a scrolling snapshot. With ShareX, you may capture your screen in several different video formats. Create a GIF file for quick tutorials that you can easily share with others.

ShareX's sophisticated capture tool lets you edit every pixel, and the program also extracts text from screenshots for easy sharing or re-use. When jotting down ideas will be a great help.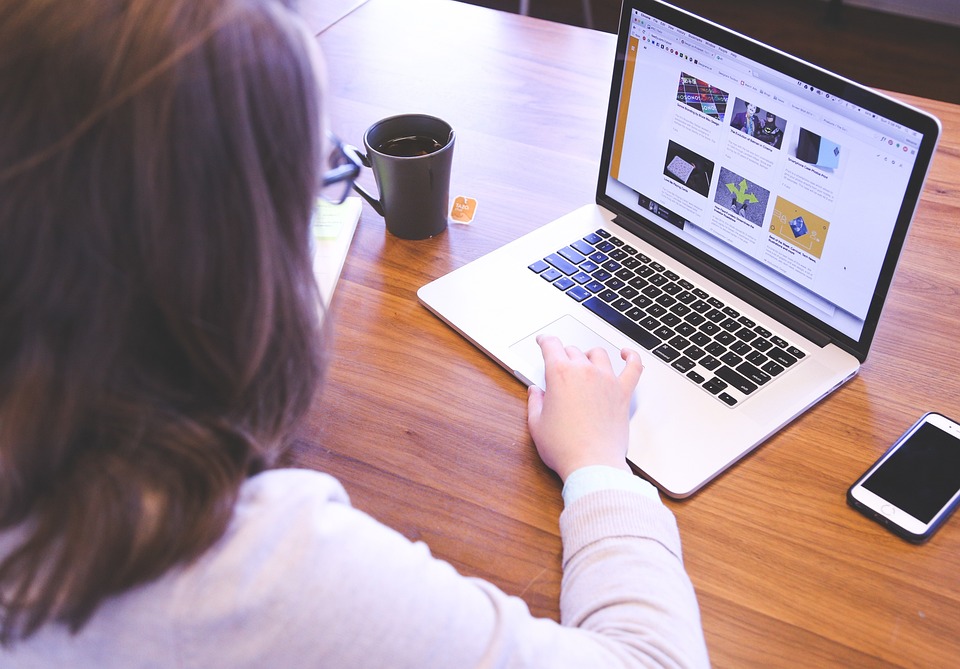 VLC
In spite of its widespread reputation as a solid media player, VLC also boasts a recording function many people need to be aware of. VLC may be transformed into a full-fledged screen recorder with just a few mouse clicks.

The Asus, Toshiba, Samsung, or Dell laptop on which you wish to take the screenshot is irrelevant. Assuming you're running Windows and have a VLC media player installed, your laptop already has a "built-in" screen recorder.
EaseUS RecExperts
This laptop screen recorder can record up to 4K resolution and 60 frames per second, and it comes with many helpful tools, such as a scheduler and a GIF maker. This feature makes it a functional screen capture tool for demonstrating how to use a computer for various purposes, such as giving a presentation, hosting a webinar, playing a game, or establishing a process.

The trial edition of the tool is a little of a trial, however, with a limited recording time of only one minute. However, the limitless screen capture and other functions are available only with the monthly and annual membership options.
FreeCam
With this laptop screen recorder, you won't have any trouble setting it up or using it, thanks to the intuitive and welcoming design of the interface. When you need to record the screen quickly, this laptop screen recorder with audio will provide you with several functions that you will find very useful. 

The major perk of utilizing this program is that it's free, and the finished video won't even have a watermark. In addition, the built-in editor will let you adjust the video and do a good deal of noise reduction. 
GreenRecorder
GreenRecorder was one of the earliest screen recorders and is only accessible on Linux. Many Ubuntu users have found GreenRecorder, an indispensable laptop recording app that supports Xorg and Wayland. The ability to record your screen, make gifs and download in various formats. GreenRecorder's ease of use and practicality make it a great choice.
TechSmith Snagit
TechSmith Snagit is an outstanding laptop screen recorder that offers a wide variety of customization options, such as the ability to apply filters to captured images and the capture of complete web pages. Powerful image editing tools are included as well.

You may also record videos using the system's audio and a webcam; we didn't have any problems with this feature. Unfortunately, the software's lack of robust video editing features could have been much better. Nonetheless, TechSmith offers the top-notch Camtasia if this is your priority.

This laptop screen recorder is available for a free 15-day trial download. However, for a single payment, you can have this year's edition and upgrades for an entire year.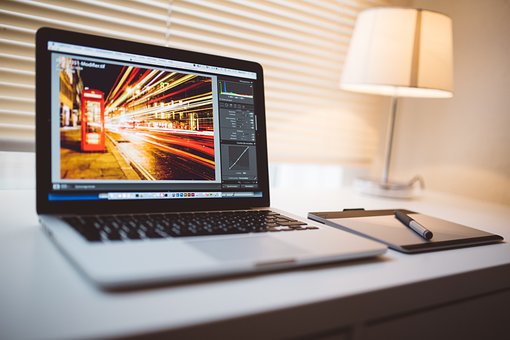 TinyTake
This laptop screen recorder is one of the most recommended because the application's user interface is so straightforward that even a newcomer will have no trouble picking it up and getting started. There won't even be a hump to climb.

However, there are significant restrictions in the program as well. TinyTake only offers 2 GB of cloud storage space, and the longest recording time is 5 minutes. The video output will only be in MP4 format, and the recorder will let you take a picture anytime during the recording process.
Movavi
Movavi laptop screen recorder is among the many available programs, but it stands out as one of the best. They provide a feature-rich program with a simple interface accessible to users of all skill levels. Movavi is constantly improving the program and releasing new updates to make it even more user-friendly.

Even better, the recorder lets you capture up to 60 frames per second of whatever's happening on your screen. You can choose Auto if you're in a rush or adjust the settings manually to your liking.

Simple alterations, such as trimming unwanted parts, can be made with the built-in editing tools. It outputs to several different formats and keeps files to a manageable size.
Icecream
This laptop screen recorder is one of the best available on both Windows and Mac.

This screen recorder is simple to use and allows you to annotate your recordings, incorporate a live webcam feed, zoom in and out of shots, and customize the video quality of your final product.

However, there are limitations to the free version, such as a time limit of only five minutes. To remove this limitation, upgrade to the Pro edition and gain access to additional output formats, format conversion, watermarking, and scheduling capabilities. All of these options are useful.
Final thoughts on 14 laptop screen recorder
Laptop screen recorder software is widely acknowledged to have practical applications. In order to get the most out of the software, you'll need to tweak several parameters. If you're a student or an employee who has to stay at home and work or study online, you'll find that these recorders are indispensable.
If you liked this article, then please subscribe to our YouTube Channel for videos. You can also find us on Twitter and Facebook.