According to the World Bank, "about $68 billion was remitted from the United States to developing countries in 2017 alone". That figure is expected to increase to $550 billion in 2022 but what are the best ways to transfer money internationally with ease? How does international money transfer work? What is the best money transfer app right now? Can you transfer money internationally for free? What should you know before you try to send money abroad?
Now peradventure you are a student abroad or a migrant in Canada or you reside in the United States or you are a parent in Nigeria or Africa with children outside the country studying or you're a business owner or a freelancer or whatever or whoever you are and there's a cogent need to send money internationally from your country of residence to another country, this article is for you. 
What is International Money Transfer?
First thing first, an international money transfer is the same thing as a wire transfer or telegraphic transfer. It is an electronic transfer of funds in a specific currency and amount, to a friend, relative, client, employee, or company abroad. 
It is simply sending money from your local bank to another bank in a different country. However, the person or company you are paying to is known as a beneficiary. The bank the funds are being sent to is also known as the beneficiary bank
Legally, there are no transfer limits on how much money you can send abroad from the UK using an international bank transfer. Even in other countries too, the limit you may have will depend on your bank or the platforms you are using. 
Certain banks used to handle, manage and control international money transfers but thanks to financial technology, certain fintech startups have created services to disrupt this monopoly, which has now resulted in low fees, accessibility, faster processing time, and suites of payment options.
3 Categories of international money transfer companies
Remittance – for cash transfers
Apps and web systems – online payments
Currency brokers – a person-to-person service
Remittance companies
Remittance companies are great for someone who wants to send cash quickly to relatives in another country. This method is one of the fastest means of sending money abroad because cash transfers don't have to clear through the banking system.
The beneficiary doesn't even need to have a bank account. They just need to show some identification in order to claim the money. Examples of these platforms are Western Union, WorldRemit, and MoneyGram. 
Money Transfer Apps
These are basically fintech startups that facilitate online payments through their apps and website platforms. Some of the platforms under this category have competitive exchange rates but you should also consider the charges included. Examples of this include: Wise, PayPal, etc 
Currency Brokers
Currency brokers are more popular for people who want to transfer a large amount of money internationally. They are professional brokers who offer personal assistance to people sending large sums.
8 best ways to transfer money internationally
Wise
Xoom
Ofx
PayPal
MoneyGram
WorldRemit
Western Union
Remitly
There are many platforms you can use in sending money internationally, but these are our recommended platforms that are efficient, fast, safe, and affordable. 
1.Wise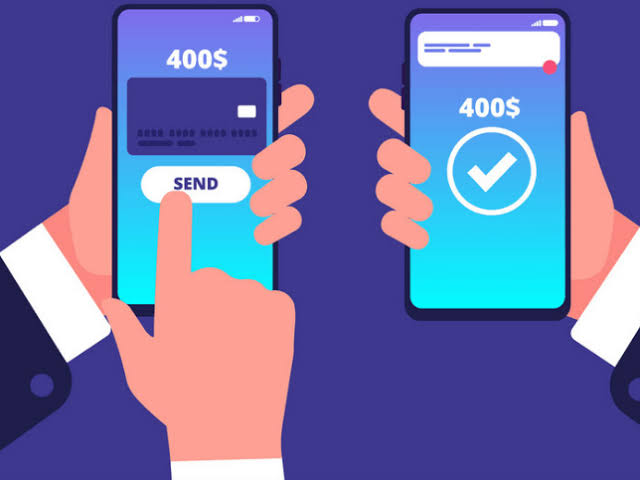 Wise is a fintech company founded by Estonian businessmen Kristo Käärmann and Taavet Hinrikus in 2011 with the vision of making international money transfers cheap, fair, and simple. 
The Fintech platform formerly known as TransferWise helps millions of people and businesses manage their money, receive their salary, and pension, and also spend in local currency with their wise cards across the world.
It also offers some of the cheapest exchange rates over other platforms. You can also transfer up to $1 million per transfer with a wire transfer to pay Wise. Your recipient however needs to have a bank account.
Wise is available on the App Store and Playstore with over 12 million customers on its platform in over 70 countries, Wise records monthly transactions of up to £6 billion on its platform.
2. Xoom
Xoom is a financial service offered by payment company PayPal, it offers fast international money transfers, with recipients receiving money in minutes.  As a Paypal user, you can send money using PayPal, but the funds must come from your bank account, not your PayPal balance.
You can send money through Xoom in three ways:
Deposit to a bank account
Send Cash for pickup
Have Cash delivered
Xoom has different 'approval tiers, ' which determine how much you may transfer. With a fully verified account, you may send up to $50,000 instantly. But if you send more than $10,000 in one transfer, it delays the transfer by a few days.
Xoom is fast but it is quite expensive than other fintech platforms, at the same time it is still cheaper than what banks would charge you for international wire transfer.
Xoom is available on the App Store and Playstore in over 120 countries.
3. OFX
If the globe had corners, OFX would have them all covered, with its free transfers. OFX, previously known as OzForex, is an Australian online foreign exchange and payments company founded by John Alexander Malcolm in 1998 with headquarters in Sydney.
OFX offers the cheapest way to send money internationally. They don't charge transfer fees on any amount, but there are exchange rate markups to watch out for. You must transfer at least AUD250, but they don't have a maximum amount you may transfer.
The company provides international money transfer services to individuals, migrants, expatriates, Small businesses, and big companies like Travelex, MoneyGram, Xero, and Capital One 360.
On the downside, OFX doesn't deliver instantly but delivers within 3 to 7 days depending on your bank. You can make transfers to over 190 countries on OFX in 50+ currencies and it is available on the App Store and Google play store.
4. PayPal
As the saying goes, PayPal is for everyone, as long as you're connected to the internet. 
PayPal is a peer-to-peer (P2P) money transfer fintech platform that facilitates the instant transfer of funds into a recipient PayPal account.
Basically, you can send and receive money with Paypal and you can send the money from your PayPal account to your bank account. You can also spend the fund on e-commerce websites.
It's free to open a PayPal account and buy anything using PayPal unless it involves a currency conversion. However, International transfers are subject to transaction and funding fees, plus a fixed fee for sending in other currencies. Verified accounts have no limit for the total money that can be sent, but are limited to up to $60,000 in a single transaction.
PayPal has more than 200 million active accounts worldwide. If you are from Nigeria and find it hard to send money through Paypal, you can read more on how to send and receive money with Paypal here.
5. MoneyGram
MoneyGram is an American cross-border P2P payments and money transfer company based in the United States with headquarters in Dallas, Texas. It is a global payment company that provides its service to individuals and businesses through a network of agents and financial institutions.
It offers a smooth way to send and receive money in the United States with so many options to transfer money internationally – through bank accounts, mobile wallets, at thousands of locations, and online. It has the advantage of physical locations so people, especially those without bank accounts, can pay in cash and have recipients pick up funds. 
On the downside, You are limited to $10,000 transfers at a time as well as monthly, which can be difficult if you need to send higher amounts abroad.
MoneyGram is available in over 200 countries with 350,000 locations worldwide.
6. WorldRemit
WorldRemit is an online money transfer service that transfers funds in 130 countries. It is a fast and secure way to send money on the go from the US to the recipient's bank account, local pick-up, or even via mobile wallet, which a majority of WorldRemit transfers use.
WorldRemit is headquartered in the UK and has mostly positive reviews. They take security seriously and work hard to make transfers happen instantly.
Features on the WorldRemit app:
Bank transfer
You can Send a secure bank transfer directly to hundreds of major banks worldwide.
Cash pickup
Cash is available to collect within minutes from many locations across the country.
Mobile money
You can Send directly to mobile money accounts across the globe within minutes.
Airtime top-up
You can easily add mobile airtime instantly to any smartphone on hundreds of networks across 75+ countries.
Transaction limits depend on the country you are sending the money from. If you're sending from the U.S. with a debit, credit, or prepaid card, you can send $5,000 per transaction with a maximum amount of $9,000 per 24 hours. Most transfers are instant, while home delivery can take 1 to 7 days.
7. Western Union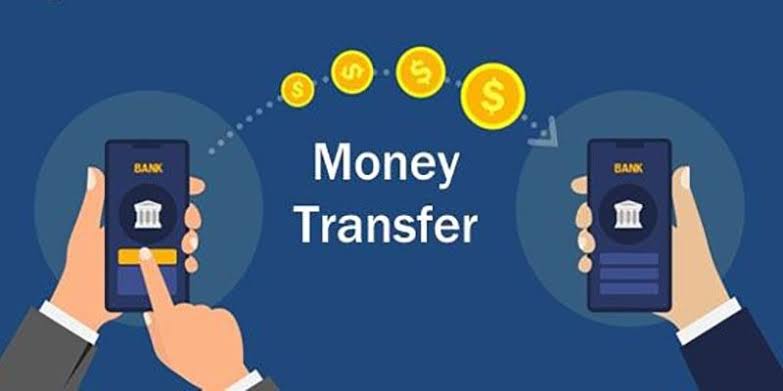 WesternUnion is an American multinational Fintech company, established 171 years ago and headquartered in Denver, Colorado.
Whether you need to transfer money to friends down the street or family across the globe, you can trust Western Union to get your funds there quickly and reliably. It is one of the oldest means of sending money internationally.
Like other peer-to-peer money transfer platforms, you can also use cash pick up in various locations. Transfer feed for funds up to $1000 can be as low as $5. Transfer limit also varies based on country.
Western Union can take as long as one week or you pay for a faster processing fee. It is available on the App Store and Google play store with over 550,000 locations in over 200 countries.
8. Remitly
Remitly is an international digital remittance company that makes the money transfer process faster, affordable, and more transparent. 
If you're in Nigeria or Africa or any other country, this is one of the best ways to transfer money internationally. You can send money online to Nigeria from the United States. You can also transfer from the United State to Beneficiaries in Nigeria as Cash Pick Up or Account Deposit Remittances.
If you're sending money to a bank account overseas, and want to send directly in the destination country's currency, Remitly offers a cost-efficient option and an express option. The service also offers a promised delivery time—and if it isn't met, you get your money back.
Remitly has three tiers of transaction limits, with each additional tier requiring additional verification information. The lowest tier sets a $2,999 daily limit, and the highest a $10,000 limit.
Remitly is available on the App Store and Google play store.