Artificial intelligence (AI) impacts a wide range of industries in today's quickly changing technological world, and content production is just one of the industries where it's doing exceptionally well.
The development of novel tools that are remarkably effective at producing written content, from news articles to imaginative fiction, has led to the emergence of AI story generators powered by sophisticated natural language processing algorithms.
This article will go explain AI story generators, examining their functions, key features, and pricing for content creation in the digital age.
Table of Contents
WHY YOU NEED AI STORY GENERATORS
1. AI STORY GENERATOR BOOSTS PRODUCTIVITY
AI story generators can increase productivity by fostering creativity and automating repetitive chores. These AI-powered tools can produce captivating tales, plots, and blog outlines, saving writers and other creatives time and effort.
Furthermore, it lets them concentrate on other essential activities connected to the plot to spice it up. Ultimately, the capacity to produce compelling tales on demand enables people and teams to execute their duties on time with greater productivity and creativity.
2. TIME SAVINGS FOR CONTENT CREATION
Authors can work more quickly and productively with AI story generators while delivering top-notch content.
It allows writers to quickly and easily produce story drafts and outline formats, saving time on early planning and brainstorming and, once more, aiding writers in beginning their writing while maintaining attention to improving specifics.
3. FACILITATES IDEA GENERATION
For brainstorming sessions, an AI narrative generator is a priceless resource. It provides a steady flow of original ideas that allow authors to produce material without daydreaming.
Authors and writers can gain a great deal by quickly reading through narratives, story suggestions, and character descriptions with clear prompts. The best part is that authors may hone their concepts and reveal undiscovered treasures by employing AI's rapid brainstorming process.
4. WRITER BLOCK IS PREVENTED
It's typical for writers to experience writer's block. An AI narrative generator can be an excellent tool for creators, especially writers or authors experiencing writer's block.
First, it produces a wide variety of storylines and characters, which is a constant source of inspiration. This creative input may spark the writer's imagination.
Next, it helps individuals get through the mental hurdle that stands in the way of starting a story. Either way, it gives you some much-needed inspiration to eliminate the mental fog.
AMAZING AI STORY GENERATORS
1. RYTR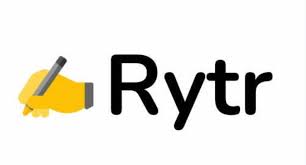 Rytr is an advanced AI story generator with several features that enhance the writing experience. It uses cutting-edge natural language processing algorithms to produce excellent content, such as articles, emails, and more.
This application is easy to use with its short prompts, tone choices, and customizable content. They can output in more than 30 different languages and 20 distinct tonalities.
Additionally, you may select and enter data from more than 40 use cases to have AI follow your story's aim and structure.
KEY FEATURES OF RYTR
You can provide Rytr with specific instructions on the story's genre, tone, length, and other aspects.
You can choose the version of a story you like the most from the many that Rytr can provide.
There is a plagiarism detector incorporated into Rytr.
Rytr can be used conveniently while writing thanks to a downloadable Chrome plugin.
Utilize their "Story Plot" use-case AI helper to assist you in writing engaging stories.
All tiers (including the free Plan) have access to a high-end neighborhood.
PRICING
You can write in more than 30 languages and 20 distinct tones with Rytr's free Plan, which allows you to generate 10,000 characters per month.
You can create 100k characters every month in addition to the features mentioned above with Rytr's Saver plan, which costs $9 monthly. Up to 20 AI photos can be produced monthly with the Saver plan.
You have infinite story-generation options with Rytr's Infinite Plan, which costs $29 monthly. A professional account manager and premium assistance are also included. Up to 100 AI photos can be produced monthly under the Unlimited Plan!
2. NOVELAI
NovelAI uses artificial intelligence to generate compelling stories that open up the limitless worlds of human imagination.
It provides a range of features and qualities to improve your narrative experience. It does this by first releasing the story potential by developing unique storylines depending on human input. Individuals can alter the story's trajectory through brief instructions.
Additionally, it offers AIDCAT and AIDWI features to refresh and improve current stories. The tool also includes AI modules that support exploring various themes and styles.
KEY FEATURES OF NOVELAI
The program uses AI to create new plotlines, characters, story backgrounds, and settings based on your criteria.
Additionally, you can exchange ideas with other people and obtain criticism of your work.
On the encrypted servers of NovelAI, your top-notch content is safe and secure.
Typefaces, sizes, and color schemes can all be changed at any time in the AI narrative generator editor.
PRICING
NovelAI's free trial, which offers 100 free AI generations, is included in the Paper tier.
Euterpe, their greatest AI Storyteller, and 1024 memory tokens are available on the Tablet tier ($10/month).
Everything in the preceding tier plus 2048 memory tokens is included in the Scroll tier ($15/month).
3. WRITESONIC
The AI Story generator from Writesonic is a fantastic tool for authors and companies to use to develop captivating stories. For popular bands like Spotify, Amazon, Trivago, Nokia, and others, it has produced over 22,000 stories.
Users provide instructions, which the AI evaluates to produce well-written narratives quickly—Additionally, Writesonic aids in developing characters, captivating storylines, and vivid environments.
The application also provides customization choices for tale length, tone, and style. The output can be adjusted easily by writers because of the user-friendly interface.
KEY FEATURES OF WRITESONIC
For any story type, Writesonic generates original and captivating material using cutting-edge AI algorithms, ensuring the quality of every piece of content.

Writesonic is an all-in-one content production tool since it allows authors to create all different kinds of stories, from lengthy blog posts to short novellas.

The ability to write in different languages makes this a perfect tool for global content producers.

Writesonic provides creative writing challenges that motivate and inspire authors to begin working on their projects.

Writers may keep on track with their writing objectives thanks to Writesonic's user-friendly, intuitive user interface.

Writers may develop content ideas rapidly with Writesonic's autocomplete feature while still having the option to edit and perfect their work, saving them significant time during content production.
PRICING
The first 10,000 words are free, but you pay $19 for words above 10,000 or up to 60,000.
4. SUDO WRITE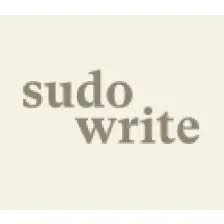 The writing of stories is streamlined using the AI-powered writing tool Sudowrite. It provides writers with beneficial keywords, synonyms, and other writing advice using machine learning and natural language processing algorithms. By analyzing reader responses to written content (using their "beta reader" tool), authors can adjust their works to suit the needs of their audience.
KEY FEATURES OF SUDO WRITE
Sudowrite uses proprietary narrative processors and cutting-edge ChatGPT algorithms to assist you in swiftly coming up with ideas. Think of it as a helpful writing partner who can always assist you when you run into trouble.
The cutting-edge software used by Sudowrite makes it easy and pleasurable to write fantastic stories. Even if you need more technical expertise, Sudowrite has you covered!
An excellent tool for getting beyond writer's block is sudowrite. It can offer ideas for character outlines, plot twists, and even how to structure your original content. Imagine it as a spark of inspiration that can rekindle your creativity whenever it starts to fade.
If you wish to compose longer narratives, Sudowrite is among the most significant AI story generators currently on the market. You can even ask it to continue a story you've made up by entering just the beginning.
PRICING
The monthly starting price for Sudowrite is only $10 (when paid yearly).
The Professional level offers the finest value, allowing you to produce 90,000 words every month for just $20.
Additionally, they offer a fantastic free trial, so you may test the software before buying it.
5. CANVA MAGIC WRITE
Users may create compelling narratives with The Magic Write, a Canva AI function that provides creative prompts and suggestions. Users can build narrative lines, story arcs, and character archetypes, among other parts of their works.
The tool provides a personalized writing environment with several themes and fonts to make the workspace your own. Users can also develop and manage numerous projects in a single location. They are facilitating teams' access to their active work. Organizing the story drafts might make it easier for the writers to work in teams, export their work, and share it with others.
KEY FEATURES OF CANVA MAGIC WRITE
Canva Magic Write uses advanced AI algorithms to produce engaging content for all kinds of creative stories, from blog posts to social media posts, guaranteeing that users receive great content regardless of their writing skills.
Its powerful algorithms let users specify their preferred tonality and style for their material. This makes it possible for users to provide factual and consistent content with their brand image.
Canva Magic Write offers customers straightforward yet effective editing tools, such as grammar checkers and word replacement suggestions, to help them polish their text.
Teams may easily collaborate on writing projects with Canva Magic Write's collaboration options. It allows teams to produce their material collectively.
PRICING
You can use Canva's great free edition (with up to 25-lifetime queries!) to assist you in writing compelling stories.
You can upgrade to Canva Pro for $12.99/month if you love Canva and want to gain more AI writing, AI picture generation, and design skills.
6. AI DUNGEON
The AI Dungeon website is an excellent resource for an AI story-writing tool. It is an online platform that creates countless tale possibilities using AI. You enter a prompt, and the AI uses that prompt to construct a tale.
There is no restriction on what you can create; the plot can take whatever turn you like. Additionally, using it is entirely free. Therefore, AI Dungeon is worth checking if you're seeking a way to spark your imagination or want to have fun with tale generation.
KEY FEATURES OF AI DUNGEON
A limitless capacity for content production. You'll always have a fresh experience, regardless of how often you play.
There are numerous settings and genres to pick from. AI Dungeon may provide a fantasy adventure or a post-apocalyptic drama.
Adaptable characters. Each character has distinctive characteristics and skills that will impact the plot; you can make your own or use pre-generated ones.
PRICING
It is free to use
7. PARAPHRASING AI
Using a Paraphrase, AI skillfully combines human-like creativity with cutting-edge algorithms to create original narratives with gripping themes.
More than 50,000 books and short stories were used to train the tool's algorithms. As a result, its flexible narrative framework perfectly captures the spirit of each genre—fantastical worlds, future settings, perplexing mysteries, intense loves, and terrifying monsters.
KEY FEATURES OF PARAPHRASING
The AI story generator has powerful writing aid tools.
It streamlines the writing process more efficiently and quickly by simplifying complex phrases, expanding paragraphs, and providing integrated research panels.
PRICING
Free
8. JASPER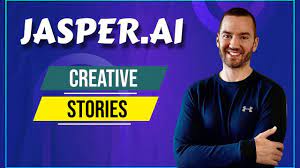 With artificial intelligence, Jasper, you can quickly and easily generate captivating stories. Using natural language processing and deep learning, Jasper creates stories depending on your input, such as a genre, a character, a place, or a plot. Additionally, it can aid in character development, plan writing, and text improvement.
KEY FEATURES OF JASPER
Jasper provides several distinct templates for various narrative forms, including creative story, blog post outline, and video script outline.
It contains an integrated plagiarism detector that ensures your material is unique and hasn't been plagiarized from any other source.
Jasper's AI art generator, Jasper Art, can also produce gorgeous visuals for your stories.
On the Jasper Facebook group, a sizable and vibrant user base exchanges advice, techniques, feedback, and anecdotes.
PRICING
The Creator Plan from Jasper costs $39 monthly and offers unlimited word generation. You can develop short stories and even long-form content like books with the help of the Creative Story template, which is part of this strategy!
The $99 per month Teams Plan comes with unlimited words and several seats for a small team. Additionally, it has up to three brand voices.
9. CLOSERCOPY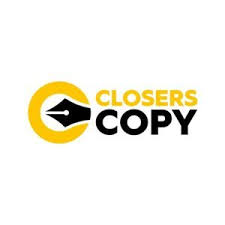 An AI story generator called ClosersCopy was explicitly created to assist authors in coming up with exciting stories or blogs. It can provide fascinating and captivating stories that are simple to adapt to attract readers.
It swiftly creates compelling content by utilizing a range of AI algorithms, hundreds of languages, and dozens of frameworks. Furthermore, by enabling you to produce better material more quickly, ClosersCopy can help you save a significant amount of time and money.
KEY FEATURES OF CLOSERCOPY
From your original input, the Story AI Expand tool develops a story. After that, you can keep providing details to extend your story.
To make writing easier, ClosersCopy offers a straightforward drag-and-drop constructor that enables you to move items around the copy.
Make complex ideas more straightforward and more understandable by using the Explain tool.
You can compose lengthy tales more quickly and effectively with its long-form content editor.
PRICING
There are three different price points for ClosersCopy, ranging from 49.99 to 99.99 each month.
10. COPY.AI
This AI tool is yet another incredible AI-powered story generator that aids in creating screenplays and ideas for stories that go viral. The tool educates itself and improves with each use using machine learning and AI technology. Copy.AI uses an AI system to create original and compelling stories based on user input.
Additionally, the tool develops stories naturally; thus, editing these stories will be quicker and easier. Furthermore, Copy.ai's Writing Tools section offers 22 capabilities, each offering a distinct range of writing aid.
KEY FEATURES OF COPY.AI
Using the Freestyle tool, you can give this gadget specific instructions. The layout will be improved the more exact details you offer.
For paraphrasing your script authoring, Copy.AI also provides a sentence rewriting option.
This AI storyteller can produce material in various languages.
With the help of Copy.AI's Chrome extension, you can work on your typical productivity applications like Google Docs while saving time and effort.
PRICING
With Copy.AI, you can choose between a free plan that produces 2k words and a monthly subscription plan that costs $49.
FREQUENTLY ASKED QUESTIONS

Are stories produced by AI as excellent as those authored by humans?
The level of sophistication of the AI model and the particular assignment can significantly impact the quality of AI-generated stories. While AI can produce logical and grammatical language, human-authored stories may still excel in creativity, emotional depth, and nuance.
What kinds of stories can an AI story generator produce?
Various stories can be produced using AI story generators, including news pieces, product descriptions, creative fiction, non-fiction, and more. The user's input and the capabilities of the particular AI tool determine the generated story
Are stories produced by AI as excellent as those authored by humans?

The level of sophistication of the AI model and the particular assignment can significantly impact the quality of AI-generated stories. Even while AI can produce logical and grammatically correct language, human-authored stories may still excel in creativity, emotional depth, and nuance
an AI story generator appropriate for SEO and content marketing?

AI story generators can swiftly produce massive material for content marketing and SEO objectives. However, human inspection and editing are frequently required, and quality, relevance, and distinctiveness are essential for SEO success
CONCLUSION
In conclusion, AI story generators are effective technologies that use artificial intelligence and natural language processing to automate the production of written material.
They have several advantages, such as efficiency, scalability, and the possibility of reducing the time and resources needed for content development. However, they also have limitations, mainly when producing extremely innovative or emotionally rich storytelling.
If you liked this article, then please subscribe to our YouTube Channel for videos relating to this article. You can also find us on Twitter and Facebook.
REFERENCES
Neilchasefilm.com
Geekflare.com
Answeriq.com
RECOMMENDATIONS
Best Cover Letter Generator for Job Seekers
Best AI Data Analytics Software