Do you know that scheduling software can help you save time and money by managing a busy schedule more effectively, whether you're booking clients or managing staff?
This type of software ranges from simple and free to complex and includes predictive scheduling tools that change timelines based on tasks accomplished.
We understand that finding one that works with your business plan is the difficult part, which is why we have come up with the list of best scheduling software for business.
Have you read Top 15 Best Apps for Software Developers?
Table of Contents
What Are Scheduling Software Apps?
Scheduling software apps are computer programs that simplify task management and appointment scheduling.
That entails setting up appointments with leads automatically for some businesses. For others, it entails scheduling customer appointments and personnel shifts.
Small business owners can keep track of all the moving pieces of their operations using scheduling tools. This is essential for effective time management and keeping a healthy work-life balance.
These apps typically provide several extra features, such as personalized booking pages, cloud backups, timers, and interaction with various productivity and payment apps.
These apps can be helpful for:
handling client appointments and scheduling
scheduling resources or inventories
monitoring presences and absences
real-time dispatching of schedule modifications
Tools for retaining clients
Why Do You Need Scheduling Software Apps For Business?
Below are reasons you should try the scheduling software for your business:
It is timesaving: Save time by automating much of the manual labour involved in managing a schedule using a decent scheduling program. This gives entrepreneurs and staff more time to concentrate on more important activities.

Remain arranged: Double booking, overscheduling, and other frequent errors can be avoided by keeping track of everything in one location.

Keep staff members informed: Everyone will be aware of what is happening within the organization and be on the same page.

Enhance communication: It's crucial to have clear and consistent communication in a small firm because there are many stakeholders. Scheduling applications can assist with that by offering a common platform for all users.

To swiftly correct mistakes: When everything is in one location, it is simpler to spot mistakes and update the timetable. It assists companies in avoiding mistakes that could hurt their bottom line.

Improved Communication: Keeping everyone on the same page is one of the scheduling tools' major advantages. Even the most basic scheduling software should include a time clock and attendance system that enables managers to keep tabs on their staff.

The entire team can access the schedules, and everyone knows their working hours. When the schedule changes, the staff is also informed.

Lower Conflicts: Businesses with changing shifts or non-repeating schedules may encounter availability issues more frequently. As a result of the ineffective systems, time is lost.

This primarily occurs when companies employ antiquated scheduling software, such as Excel, and post their schedules on the notice board. By providing personnel with real-time updates and reminders about their plans, scheduling technology helps decrease these inefficiencies.
Check out 14 Best Screenwriting Software
Best Scheduling Software Apps
1. GoReminders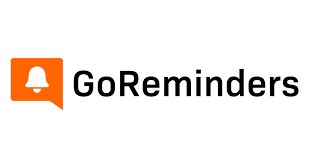 GoReminders is your one-stop shop for scheduling and reminders for appointments. You may quickly email or text clients, employees, and even yourself automated reminders for each new appointment you make. These messages can be altered to accommodate one-time or ongoing appointments.
The platform is special in that it was developed out of need. Both founders decided to create software to address the issue of missed appointments because they needed help with it in their small enterprises.
GoReminders is made to be simple and quick to use. It can be set up in about 30 seconds because of this. From there, you can quickly create and manage appointments, clients, and reminders in a few simple steps. It is one of the best scheduling software that you can get.
2. Vagaro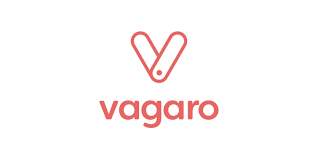 Like the other marketplaces on this list, Vagaro markets itself as a search engine for clients looking for appointments with salons, spas, personal trainers, professionals, and other similar businesses in various regions. You can put your company on their marketplace, and they'll give you back-end resources like scheduling software and other useful services.
Occasionally, small firms' consumer interfaces can seem disjointed. The visibility it offers for your small business may be better. Vagaro may be a worthwhile option, thanks to several useful features and it is one of the best scheduling app for business.
3. Appointlet
Increasing reservations for small businesses in the service sector is the main goal of the straightforward, cloud-based appointment scheduling tool Appointlet. The program can meet different team management and customer involvement requirements.
Appointlet specifically targets teams that schedule group appointments to ensure everyone arrives at the meeting on time. Sales, marketing, customer success, interviewing, and teaching are good fields. Due to this, Appointlet may be useful for large teams with distinct goals in certain areas.
Appointlet does not have a specific mobile app, even though it was designed to work with almost all devices. There might be better options than this if the core of your company's operations revolves around mobile devices.
4. Setmore
For small enterprises, Setmore is promoted as a free scheduling software alternative. It supports reminders for appointments and 24-hour online reservations.
Setmore is intended to be easy. However, certain independent freelancers and small enterprises may benefit from features like the numerous third-party connectors. Both desktop and mobile devices can access Setmore.
The software's comprehensive set of fundamental functions can assist small firms in centralizing the management of appointments and calendars.
Many small businesses and contractors find Setmore an excellent option. However, there are some cons. Setmore only provides a little information if you want to be certain about how many text reminders you can send as part of your package.
However, if your company uses video conferencing to hold meetings, some of its numerous connectors may be useful to you.
The Setmore scheduling software app is also one of the best option for you.
5. 10to8
Large teams in numerous industries can use the scheduling and booking management software from 10to8. The application has a highly customizable calendar that can be used to schedule and manage meetings with several teams in various time zones. The software is fairly distinctive among rivals because it is AI-powered.
10to8 may be useful for small businesses searching for an easy way to make calendars, set up appointments, and send reminders. Utilizing corporate software gives you access to various tools for expanding your company.
6. Calendly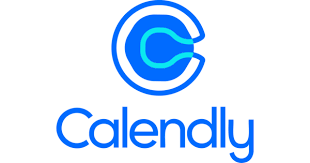 One of the most widely used scheduling tools is Calendly, and it's simple to understand why. The software reduces back-and-forth communication while booking appointments, saving time. It makes it simple to manage your schedule because it interacts with Google Calendar, Outlook, and other popular calendaring services.
The adaptability of Calendly is one of its best features. Along with team meetings, webinars, and events, you may use them to arrange appointments with clients, customers, or colleagues. Additionally, Calendly offers a nice function that lets you block out time through any calendar app you use for particular tasks if you have a hectic schedule.
7. Deputy
Payroll and shift management are both possible for small business owners with the Deputy software scheduling app. The setup and onboarding of the software may be relatively easy; therefore, using it requires some technical knowledge.
The most well-liked management applications, like Gusto, QuickBooks, BambooHR, and Revel, have numerous connectors that Deputy supports.
Other capabilities supported by the Deputy software in addition to scheduling, include demand forecasts, collecting photographs, and break compliance.
8. Monday.com
Monday.com is a great scheduling tool for managing, planning, and organizing your upcoming week. With this flexible scheduling software, you can add tasks and set due dates for each project, and you can examine all of your data in the timeline and calendar views to get a full picture of your projects.
Monday.com has you covered whether you're a project manager who has to keep track of where a project is in the pipeline or a freelancer who needs to arrange client work. This program is well-liked: you can alter your workflow to suit your unique requirements.
In addition, the application enables you to handle requests, budgets, and approvals for projects, the latter of which may be converted into a task in your workflow automatically.
9. FindMyShift
Managers may plan personnel more easily with Findmyshift, a cloud-based workforce scheduler. Thanks to its drag-and-drop functionality, you can design the entire timetable in a few minutes.
Thanks to its incredibly user-friendly design, you can add as many things as you'd like in cells based on the demands and requirements of your business.
To speed up scheduling, it also enables you to create and preserve personalized templates based on recurring patterns.
Teams with up to 5 employees can use FindMyshift for nothing. For premium plans, which start at $25 per team, they also provide a free 30-day trial.
10. SuperSaaS

Another web-based scheduling tool that operates continuously is SuperSaaS. It is available on various platforms, allowing seamless remote access from any location. Thirty-three languages are supported as well.
SuperSaaS offers flexible scheduling options, client discounts, coupons, reminders, and seamless integration with online payment options. It also sends reminders.
SuperSaaS can be used, among other things, to make reservations and rentals, schedule services, and make one-on-one appointments.
Read 5 BEST PROJECT MANAGEMENT BOOTCAMPS
FREQUENTLY ASKED QUESTIONs on Scheduling Software For Business
What is the price of scheduling applications?
Almost all scheduling software offers free trials to try their product and see whether it's a suitable fit. Typically, these trials are restricted to simple scheduling, sharing, and mobile application access.
The premium plans, however, are based on their pricing structure. Most software offers $1 to $4 per person monthly fees. Others offer feature-based plans with average monthly prices ranging from $1 to $95 or even higher.
What about scheduling is the most difficult?
Employee availability planning is one of the most challenging staffing jobs. You'll need to plan different employee availability schedules based on the size of your team. Small and large businesses each face unique difficulties.
Why do we need scheduling software?
You may automate logging into each social network and manually uploading your material using scheduling tools. If you're a small business with little time, using Content Scheduler can make your life much easier and less error-prone.
What are the characteristics of a good scheduling system?
Employees should be able to easily check their schedules using a laptop, smartphone, or tablet at any time and from almost anywhere. The application's quick accessibility also makes communicating with other users simple. Employees and management can communicate via messaging as well as between themselves.
Check out 11 Best Performance Management Tools
Conclusion
Scheduling software for business can be used in scheduling client appointments, maintaining your calendar, and automated job distribution to your staff. Using a desktop computer or even a smartphone, you may complete all this while relaxing in your home.
Small businesses may find keeping up with daily operations challenging, particularly if their service is client-focused. You'll have several setbacks if you need the right scheduling software solution to manage your timetable visually.
If you liked this article, then please subscribe to our YouTube Channel for videos. You can also find us on Twitter and Facebook
References
Goreminder.com
Business2community.com