Applications specifically created to function with compatible hearing aids are called hearing aid apps for Android devices.
With these apps, Android users may customize their hearing experience with various features and controls, from tweaking settings to streaming audio directly to hearing aids.
They are valuable tools for people with hearing loss because they are convenient and accessible hence the best hearing aid apps for Android will be discussed in this article.
Table of Contents
BEST HEARING AID APPS FOR ANDROID
The best hearing aid apps for Android are:
1. GOOGLE SOUND AMPLIFIER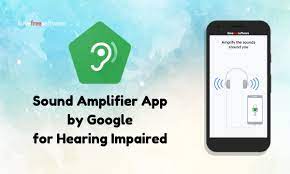 Some Android smartphones have an app called "Sound Amplifier" by Google that is built right in. This is a hearing aid apps for Android that can increase the volume of nearby sounds and conversations.
KEY FEATURES OF GOOGLE SOUND AMPLIFIER
Sound Enhancement: A sound amplifier amplifies the noises around you so you can hear conversations, music, and other audio more clearly.

Customizable Sound Settings: Using the controls in the program, you can change the audio's settings and volume to suit your tastes.

Noise reduction functions on the Sound Amplifier help to reduce background noise and enhance the clarity of the sounds you wish to hear.

Audio Visualization: The program shows the amplified audio in a graphic form so you can watch how the sound levels vary.
HOW TO USE AN AMPLIFIER
Ensure the Sound Amplifier is turned on your Android smartphone before use. Typically, it can be found in the accessibility settings.

Open the Sound Amplifier app and use the controls to alter the level and personalize the sound settings.

You can select the microphone source using Sound Amplifier from the device's built-in microphone or, if one is connected, an external microphone.

Play around with the app's settings to find the ideal setup for your hearing requirements. The sound amplification and noise reduction levels can be changed.

The app shows you a visual representation of the amplified sound as you make modifications, making it easier to understand how the changes impact the audio.

You can use headphones and a sound amplifier to improve your listening experience.
2. OTICOON ON
You can efficiently operate and modify your Oticon hearing aids from an Android mobile if you use the Oticon ON app. Different listening conditions can be catered for with unique settings and it is a common hearing aid apps for Android.
KEY FEATURES OF OTICOON ON
For users of Oticon hearing aids, the Oticon ON app offers a variety of functions to improve and personalize the listening experience.

Users of Android devices can immediately operate their Oticon hearing aids with the Oticon ON app.

You can change choices for streaming, program selection, and loudness. Users can adjust their hearing aids more efficiently and control them to suit various settings and circumstances.

An even and comfortable listening experience is ensured by the app's capacity to fine-tune the balance between the left and fitting hearing aids.

It has noise reduction options that make concentrating on conversations and vital noises simpler by lowering background noise.

Remote assistance features may be available in some Oticon ON app versions, enabling users to get help and changes from their hearing care specialists without making an in-person visit.

The software can directly enable wireless streaming from compatible gadgets like smartphones, tablets, and TVs to your hearing aids if your Oticon hearing aids support Bluetooth.

Your hearing aids' remaining battery life is often displayed in the app, informing you of when to recharge or replace the batteries.
HOW TO USE OTICOON ON
On your Android device, go to the Google Play Store.
Download the app by searching for "Oticon ON."
Put the app on your gadget.
On your Android device, find the Oticon ON app icon, then tap it to launch it.
Follow the on-screen directions to couple your Bluetooth hearing aids with your Android device if they aren't already connected. This usually entails navigating to the Bluetooth settings on your device and choosing your hearing aids from the list of supported devices.
3. OREO'S HEARING AID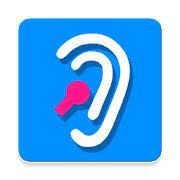 This app supports Android 8.0 and newer versions of Android. It is one of the best hearing aid apps for Android that amplifies sounds around you and transforms your Android device into a hearing aid. The parameters for the amplification can be changed.
KEY FEATURES OF OREO'S HEARING AID
Consider examining a hearing aid app for the essential characteristics listed below, which are frequently included in such apps:
The app lets you change the level and amplify sounds to meet your hearing needs.

This app has noise reduction tools to assist users in hearing conversations and crucial sounds more clearly.

You can verify the app's ability to connect to your hearing aids if you have Bluetooth-enabled ones or want more streaming and control options.

Information regarding the battery life of your hearing aids may be available on apps for particular hearing aid brands.

The whistling and feedback noises are lessened or eliminated using this feature.

Some apps may allow you to switch to telecoil mode in locations with induction loop systems if your hearing aids can.

A user-friendly, intuitive interface is crucial for ease of use.

Make sure the app works with both your hearing aids and the particular Android device you have.
HOW TO USE OREO'S HEARING AID
On your Android device, launch the "Settings" app.
Depending on your Android version, scroll down and choose "Accessibility" or "Accessibility & Dexterity."
Find and tap on the "Sound Amplifier" option.
The Sound Amplifier can be activated by flipping a switch.
After turning on the Sound Amplifier, you can modify the sound settings to suit your unique hearing requirements.
Touch "Settings" next to "Sound Amplifier."
You may fine-tune the audio by adjusting the volume using the sliders.
Once set up, you can use Sound Amplifier to boost and magnify the sounds in your immediate environment.
4. RESOUND HEARING AID
As one of the hearing aid apps for Android, the software enables users to control the ReSound hearing aids' volume right from their smartphone. This function helps make quick volume adjustments in various listening situations.
KEY FEATURES OF RESOUND HEARING AID
Users can switch between numerous settings or programs for hearing aids to enhance their listening in various contexts. For instance, you can select several settings for music listening, busy restaurants, and calm chats.

Noise reduction, speech focus, and directional microphone adjustments are some of the sound enhancement capabilities that ReSound Smart may offer. These characteristics aid in reducing background noise and enhancing speech clarity.

For users of ReSound hearing aids, GN Hearing created the smartphone application Resound Smart. The software is made to be used with ReSound hearing aids and offers several features to improve the listening experience and give users more control over their hearing aids.
HOW TO USE RESOUND HEARING AID
As your audiologist directs, carefully place the hearing aids in your ears.

Your ReSound hearing aids may switch when you put them in your ears, depending on the model, or you may have to turn them on manually.

To change the program parameters and adjust the volume, use the controls on your hearing aids or the ReSound Smart app (if appropriate). Numerous ReSound hearing aids offer various program options for different listening situations, such as calm, noisy, or music settings.

You can link your ReSound hearing aids with your smartphone or other devices if they support wireless communication. You can do this to immediately stream audio to your hearing aids, such as phone calls or music.
5. WIDEX EVOKE HEARING AID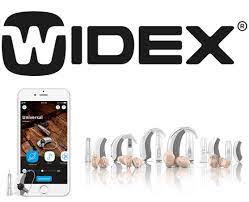 Widex hearing aid users are the target audience for this app. It gives you control over your hearing aid settings and even has a SoundSense, making it one of the best hearing aid apps for Android.
KEY FEATURES OF WIDEX EVOKE
The Widex EVOKE hearing aids have SoundSense Technology, allowing customers to customize their sound settings. By adjusting the hearing aid's settings based on user feedback and preferences, this technology enhances the listening experience in various contexts.

With the help of the EVOKE smartphone app, users may adjust their hearing aids in real time. This enables modifications for particular circumstances, such as calm chats or busy eateries.

A Fluid Sound Analyzer is a feature of Widex EVOKE that automatically corrects the acoustic surroundings to improve sound quality and voice understandability.
HOW TO USE WIDEX EVOKE
Connect to the accessories, if necessary.
Follow the manufacturer's instructions to pair and use any accessories, such as Bluetooth devices or remote controls, if your Widex EVOKE hearing aids are compatible.
6. SIGNIA/SIEMENS
The Signia/Siemens touchControl App is a smartphone program created to improve the functionality of hearing aids made by Signia (formerly Siemens).
As one of the best hearing aid apps for Android, you may alter different settings and tailor your listening experience using this app, primarily to remotely control your Signia hearing aids.
KEY FEATURES OF SIGNIA/SIEMENS
The touchControl App's main attributes and functionalities are listed below:
Utilizing the touchControl App, you can instantly change the hearing aids' volume from your smartphone. This capability is beneficial for discrete volume adjustments in varied listening situations.

You can switch between the numerous listening programs that have been pre-programmed into your Signia hearing aids using the app. You can change to programs designed for particular circumstances, such as noisy settings or music listening.

To create a more harmonious and comfortable listening environment, you can adjust the balance between the left and fitting hearing aids.

You can use the app to get information about the hearing aids' battery life and determine when it needs to be changed.

Tinnitus management options are available on some Signia hearing aids. The app might give you access to tinnitus therapy alternatives and personalization if your hearing aids have this feature.
HOW TO USE SIGNIA/SIEMENS HEARING AID
There is typically an on/off switch on Signia hearing aids. By pressing or adjusting the switch, you may turn them on. When not in use, turn them off to preserve battery life.

As your hearing care practitioner directs, gently slide the hearing aids into your ears.

Using the hearing aids' volume control buttons or knobs, set the volume to a comfortable level. Increase the level progressively until you can hear adequately without discomfort after turning it down at first.
7. STARKEY THRIVE HEARING CONTROL SOFTWARE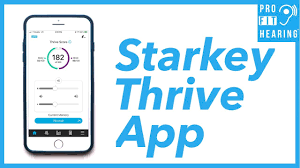 The Starkey Thrive Hearing Control software is a smartphone software made to improve the performance of Starkey hearing aids.
Various Starkey hearing aids are compatible with this software, which offers users control and customization choices to enhance their listening experience and making it one of the best hearing aid apps for Android.
KEY FEATURES OF STARKEY THRIVE HEARING CONTROL SOFTWARE
The Starkey Thrive Hearing Control App's most essential features and capabilities are listed below:
By using the app, customers can remotely change the settings on their Starkey hearing aids. In addition to altering the sound balance between the left and fitting hearing aids, this also entails volume control and program selection (switching between several listening modes).

Users can design and save their listening programs according to specific settings or preferences. For instance, you can effortlessly choose between programs designed for music listening, calm meetings, and busy restaurants.
HOW TO USE STARKEY THRIVE HEARING CONTROL SOFTWARE
Check to see if your hearing aids are turned on and working correctly.
Set your smartphone's Bluetooth to "on."
Activate the Starkey Thrive Hearing Control App.
To pair your hearing aids with the app, adhere to the on-screen directions. Usually, this entails choosing your hearing aids from a list of accessible devices and accepting the pairing request.
The app's home screen, which gives access to numerous features and controls, will appear after pairing.
To change hearing aid settings, use the app's remote control option. You can alter several settings, including the volume and listening programs.
Examine the app's choices for customization to find the settings that best suit your hearing preferences.
FREQUENTLY ASKED QUESTIONS
Are there any fees involved with using a hearing aid app?

Although most hearing aid applications are free to download, some premium features or services may require in-app payments or membership fees. For further information, look at the app's description and user reviews.
Do I still need to visit my audiologist or hearing care specialist if I use a hearing aid app?

Yes, regular checkups with your hearing care specialist are necessary for maintenance, adjustments, and ensuring your hearing aids are correctly suited to your needs. The app enhances the expert attention you get.
How can I connect the app to my hearing aids?
Depending on the app and your hearing aids, the pairing procedure may change. To find and connect to your hearing aids, you'll need to turn on Bluetooth on your smartphone, launch the app, and follow the on-screen instructions.
Can I make hearing aid adjustments without the app?

You can manually adjust your hearing aids using buttons or switches on the devices. The app offers another, frequently more practical method of making improvements.
What are the uses of a hearing aid apps for Android?

Hearing aids often let you adjust parameters like volume, program selection, and, occasionally, sound balance. Some applications provide extra functions like tinnitus management, battery condition checking, and audio streaming from your smartphone or other devices.
CONCLUSION
In conclusion, hearing aid apps for Android are helpful tools that improve the convenience and functionality of hearing aids. Users can change settings, stream audio, and manage tinnitus with help since they provide control, personalization, and connectivity.
Even though they are simple to use and work with most cellphones, routine modifications require trips to the audiologist. Although some programs are free, users should know that more complex capabilities may incur additional expenses. Users of hearing aid apps for Android can enhance their listening experience.
If you liked this article, then please subscribe to our YouTube Channel for videos relating to this article. You can also find us on Twitter and Facebook.
REFERENCES
Nagish.com
RECOMMENDATIONS
Best Sites To Hire Android App Developers
12 BEST CHESS APPS FOR ANDROID TO PLAY
BEST AUDIO RECORDING APP FOR ANDROID