According to a recent study, around 75% of kids below the age of eight are actively using mobile devices. While that isn't bad in and of itself, I mean, there is plenty of helpful, entertaining, and educating content on the web, there's also a lot of disturbing content.
The spectrum of not-so-good content on the internet is so wide that you don't want to introduce your kids to them. Conspiracy theories, pornography, and violence are examples of the inappropriate content you don't want to introduce your kids to, and they make up a larger portion of the internet than you'll be comfortable with. So there are so many reasons you should monitor your child's internet activities.
One possible way to partially control what your children see on their devices is using a parental control app. While these apps aren't 100% effective, it's a lot better than hoping your kids will never navigate to a website that pushes "lizard people" as an absolute fact.
In this article, I'll show you some of the best parental control apps for iOS, Android, Windows, and Mac. You'll also get a brief guide showing you how to set them up and why the apps listed in this article make the cut.
Table of Contents
What Is a Parental Control App?

A parental control app is an application designed to help you monitor and control what your kids can do with their devices. There are many different kinds of apps in this category depending on what they do and how they work.
Some parental control apps can help you block access to certain websites on their devices, helping you ensure they can only access the websites you want. Others show you who they're talking to and for how long they're using their devices so you can know if you should be worried.
When choosing a parental control app, you want to ensure you're not making it super discrete. Installing stealth apps on a device to collect data about your kids' usage is illegal, as those open loopholes for spying on spouses and other adults as well.
Read about how to remove Google Family Link
How to Pick the Best Parental Control App for You

While we have a lot of options here that may work for you, it's evident that the best way to pick is by doing your due diligence and picking something that will work best for your specific scenario. There are a lot of factors to consider when choosing a parental control app, and here are some of them.
1. The supported platforms
There is nothing that hurts more than purchasing a subscription to an app, only to discover that it doesn't work with the device you intend to use it for. For one crucial reason, this phenomenon happens a lot more with parental control apps than it does with other categories of apps.
When buying a parental control app, you may see labels that show it's "compatible" with Android, iOS, Windows, etc. However, that label will be technically true if they have an app for all of those platforms; they don't need to have tracking tools that work for those operating systems.
Before purchasing a subscription, you may want to confirm that it has tools that can work for the platform you're trying to track. If your child uses an iPhone, buying a parental control app that only works for Windows PCs would be a humongous waste of money.
2. The supported number of devices
Parental control apps usually incur a monthly subscription fee that varies depending on what plan you purchase. In most cases, the only differentiator between the different plans is the number of devices you can connect at once.
Before paying for a parental control app, you may want to confirm that it supports enough devices to go around. If you have three kids and you buy a parental control app that works for only one device, you've successfully wasted your money, again.
3. Side effects and legal repercussions
Just like most other apps, people tend to misuse parental control apps as tracking apps for their spouses. To be clear, installing a tracking app on your spouse's device without their explicit permission is illegal and could have dire legal consequences.
On the part of your kids, however, it may not be as serious. Your kids remain your legal responsibility, and you must do whatever it takes to make them responsible. If "whatever it takes" means installing a parental control app on their device, so be it; just stay clear of apps that may void a device's warranty.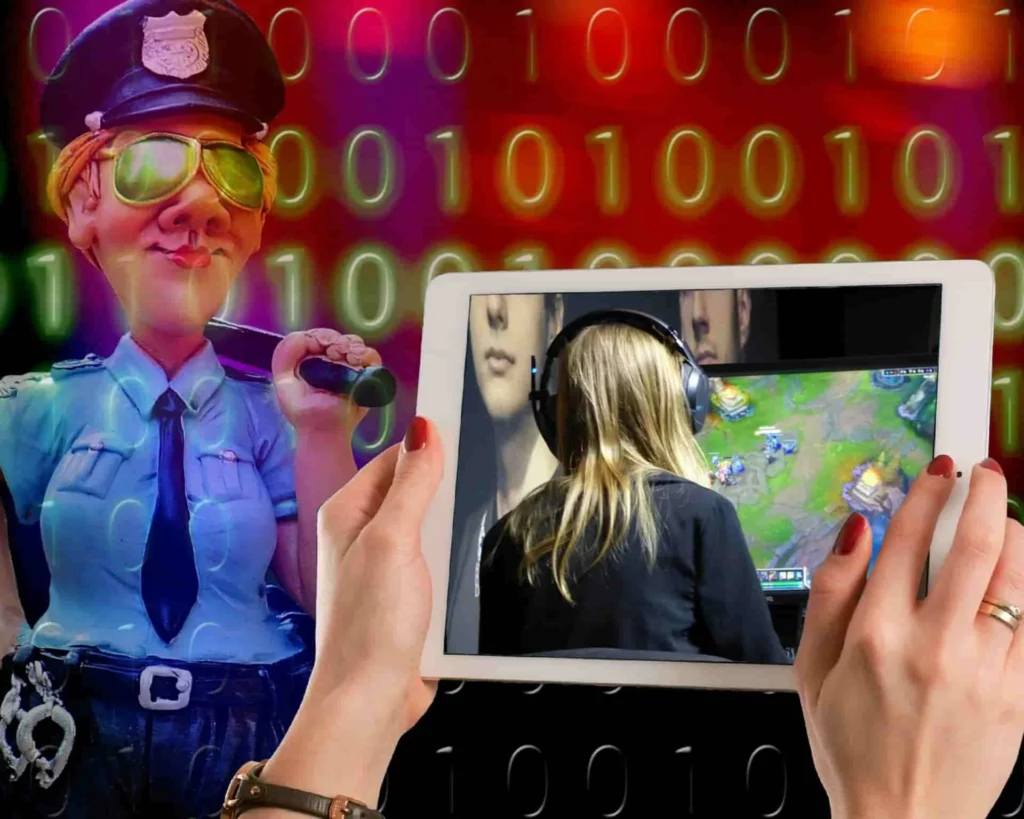 Free Parental Control Apps

The vast majority of parental control apps available right now are at a price. You should be willing to shell out some money if you want to get one of the best apps in the category. However, that doesn't mean you can't get any effective parental control apps for free.
Some free parental control apps you may want to consider using include Qustodio, Family Keeper, and Norton Family. While there are a lot more, these three come from reputable companies, and they feature tools that you want to use.
However, it's crucial to note that even these free parental control apps have a premium option that offers a lot more options than the free version. If you are after anything good, you'll want to check out the premium tier option.
Parental Control Apps for iOS

If you're in the market for a parental control app for your kid's iPhone, you'll notice that there aren't many. iPhones are generally designed to keep the user private, and there are only a few apps that can offer you many of the parental control features that are easily accessible with Android or Windows, for instance.
However, that doesn't mean there are no parental control apps for iPhones. Here are some of the most effective iOS apps in the parental control category for 2022.
1. Net Nanny

Net Nanny hasn't been around for as long as some of the other competitors in the parental control apps category, but it has certainly made its mark. It has an Android app as well as an iOS app, offering similar parental control tools for both mobile operating systems.

Since it's one of the few apps with a wide variety of features for iOS, Net Nanny is probably the best parental control app for iOS. It blocks unwanted apps and websites, limits your kids' screen time, monitors what they look up online, tracks the location of their devices, and blocks pornography.

2. McAfee Safe Family

While there's no Safe Family app for Macs, it's available in the full version for iOS devices. Apart from iPhones, you can also use the app on Android smartphones and Windows computers with a very similar set of features.

If you're looking to this app for a parental control solution for your kids' iPhones, you should also be ready to pay the accompanying subscription. There's a 30-day free trial, but McAfee doesn't offer any permanent free version for iPhones.

While these apps are great options if you're limiting your search to iPhones, other apps work across a variety of operating systems, but not necessarily on iOS. If you don't care about OS support, the following section will list parental control apps without paying any attention to the operating systems.
Great Parental Control Apps of 2022

There's no shortage of good parental control apps, especially if you're not limiting your search to a specific operating system. Here are some great parental control apps that offer the most features and the best performance in 2022.
1. Kaspersky Safe Kids

Kaspersky's parental control app mightn't be one of the most popular around, but it's certainly feature-rich. Not only is Kaspersky Safe Kids one of the best parental control apps around, but it also costs a lot less than most of its direct competitors, coming at around $15 annually. For that price, you get the full version of the app with no limit on how many devices you can control. You also get web filtering for inappropriate content, provided that your kids use a specific set of browsers that the app supports.

Before paying for Kaspersky, however, you may want to note that the social media monitoring feature only works for Facebook and VK. Also, the iOS version doesn't have as many features as the Android version, and it only filters content for specific browsers. If you're fine with those limitations, you should pay for the app.

2. Qustodio

Qustodio is one of the foremost options as far as parental control apps are concerned. The app works for both Android and iOS, but the majority of the cool features are exclusive to Android. However, that doesn't mean you can't do a lot of cool stuff in the iOS version of the app too.

Some of the strengths of Qustodio include setting limits on your kids' screen time, blocking inappropriate content on their devices, and analyzing their texting patterns for potentially disturbing interactions. There's also a real-time location feature as well as a panic button that works by alerting you whenever your child hits it.

3. Canopy

If the primary reason why you need a parental control application is to prevent your kids from getting exposed to indecency and inappropriate messaging on the internet, Canopy is your best bet. It works primarily by filtering the web for pornography and blocking access to certain apps.

You can also configure Canopy to analyze the photos that your kids keep on their devices to prevent sexting. You also get to track the real-time location of every device you're tracking when using the Canopy parental control app.

One disadvantage of using Canopy is that there's a limit to its reach. It doesn't filter content within apps, making it fairly easy to beat the restrictions. However, that can only happen if they understand the workings of the app and are determined to beat them.
Conclusion
If you think you'll never have to use a parental control app, wait until you become a parent. In a bid to keep your wards safe online, there's usually only one option: using a parental control app. However, that introduces the problem of choosing the best app for the purpose.
In this article, I have outlined some of the best personal control apps of 2022. It doesn't matter if you're trying to control an Android or iOS smartphone; this article has both free and premium options for you.

Cover Image: Malwarebytes Labs
If you liked this article, then please subscribe to our YouTube Channel for WordPress video tutorials. You can also find us on Twitter and Facebook