Managing an excellent relationship with customers is a requirement for businesses of any size. However, a particular segment of the market that seems to ignore the goodness of customer relationship management software is the startup segment because they seem to it's not necessary.
However, there's enough evidence that proves that startups that pay for CRM software usually have a better relationship with customers than those who skip it. In recent times, it's gradually becoming imperative to have an efficient CRM solution for a high level of customer satisfaction.
If you're trying to get any CRM software, you should consider going for some of the best ones on the market. When you narrow your search down to only the free ones, the list gets even more compact, since most top CRM solutions are paid.
This article will show you why your startup needs CRM software and some of the best free CRM softwares for small businesses.
What Is a CRM Software?
CRM is an acronym for the term: customer relationship management, and it refers to any system that helps you bring all business-related interactions to one place. Some businesses utilize Microsoft Excel or Google Sheets for this but talk about unintuitive.
With CRM software, everything comes together cohesively. Also, the automated nature of most CRM software means you only have to make an entry; the software will concern itself with any calculations and post-processing that goes into keeping track of your sales and projects for long-term growth.
There are tons of paid CRM software on the internet and most of them work excellently to ensure that they live up to the price. For a small business with little capital, however, going for a premium CRM solution may not be as rewarding as you think. There are tons of decent free CRM software that are just as good for a company that hasn't scaled massively.
In the following sections, I'll show you some of the best free CRM softwares for small businesses that you can use to get your startup running. Also, some have different membership levels, making it possible for you to upgrade to a premium plan when you have enough contacts to justify that.
Features of the Best Free CRM Softwares for Small Businesses
Before going into the list of the best free CRM software for businesses, you should know that you don't have to choose from there. Many other free solutions won't make it to this list, as well as some that may launch after the compilation.
While I'll try to update this article to include other great options along the line, it's crucial to understand how to choose a decent CRM solution yourself. There are numerous features that most free of the best free CRM softwares for small businesses possess, and you should look out for these features before making a choice.
Here are some of the best features of the top CRM solutions in the industry to help you ensure you're making the right decision.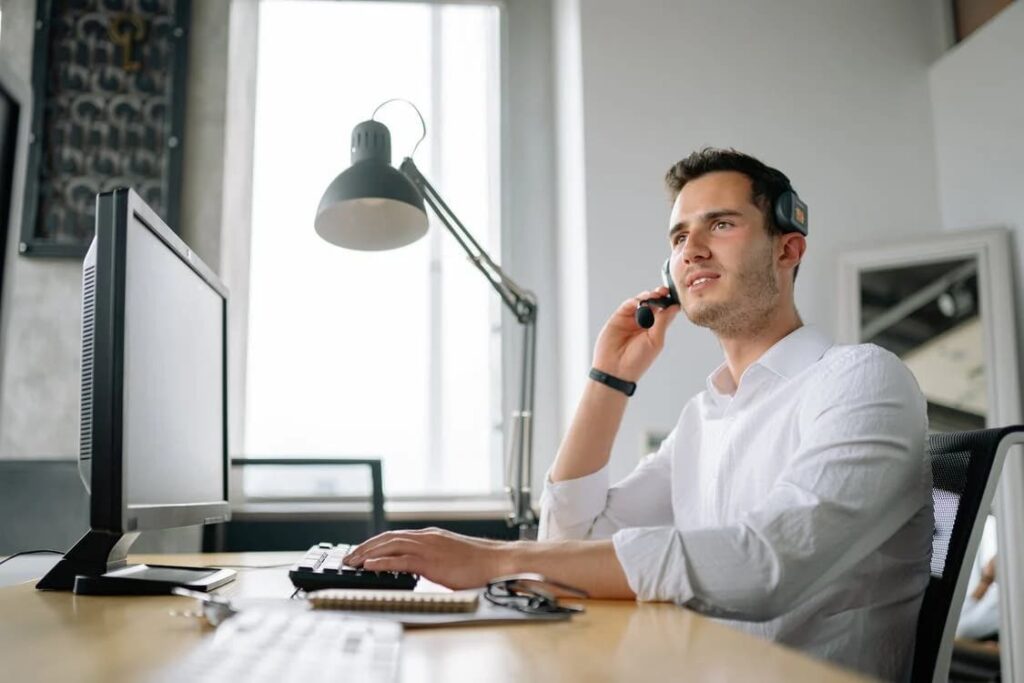 Ease of Use
What's the advantage in making a piece of software feature-rich when users can't even navigate to the sections where they can use those features? Not only should it look great, but it should also make it simple to perform tasks that users tend to do regularly, with keyboard shortcuts wherever necessary.
Contact Management
There's no use for CRM software that doesn't let you add or remove contacts, but that's not all it should offer. Note that you can also use Microsoft Excel to log and manage your contacts. To make the software worth using, it must also let you add custom fields that let you personalize each contact and should possibly let you segment your contacts.
Detailed Analytics and Insights
A good CRM software should give you detailed reports about sales performance, case logs, profitability reports, pipelines, and sales forecasts. In addition to that, some of the best CRM for businesses also offer insights into customer activities to help in the day-to-day running of the business.
Best Free CRM Softwares for Small Businesses
There are tons of free CRM softwares for small businesses to help you get started at the lowest cost. While the freedom of choice might sound like a good thing, it starts to become frustrating when you have hundreds of options to choose from.
To help simplify the process of choosing a free CRM software for your business, here are some of the best suggestions.
If you're after a completely free CRM software that offers almost all of the features of the premium alternatives, you need to check out EngageBay. While there's a premium version of the app, you'll never have to pay for it until you need services that are worth paying for.
The free EngageBay plan lets you save up to 500 contacts, with a host of other features, including an email marketing tool with an autoresponder. If possible, you should consider upgrading to the Basic or Growth plan, which cost $12 and $40 per user per month respectively.
With the Basic plan, you get 1,000 contacts and an extra 500 MB of storage. Also, you can deal in several currencies, create email sequences, automate your workflow, and do a whole lot of things not available to users using the service for free.
While HubSpot's CRM might not be one of the most fully-featured out there, it's certainly one of the most popular free ones that you should consider checking out. It offers most of the basic features, but rarely will you ever need to use anything that you can't get with HubSpot.
Using the free version of the HubSpot CRM, you can track leads, manage sales and workflows, and record customer interactions. It also has a pretty popular and effective email marketing tool with an equally great autoresponder.
You can integrate HubSpot with other tools you use for your business, including Microsoft Office, Slack, and Google Suite. It's also possible to purchase a paid add-on to HubSpot for better automation, expanded storage, and better reporting. If you're not willing to shell out top dollar for CRM software yet, HubSpot is the way to go.
Sometimes, all you want is something that's built directly into your email inbox to prevent you from jumping across websites and programs. If you already use Gmail and other tools in the Google Suite, Streak should be one of the best free CRM softwares for your business.
While there is a free version of Streak, it's not intended for businesses with multiple employees. If you're a solo entrepreneur or a freelancer and you need to keep tabs on your clients, the free version of Streak is the way to go.
In addition to the regular features of a CRM, Streak also records call logs, meeting notes, and a record of non-inbox interactions. On the negative side, it's crucial to note that the tool is only available as a browser extension, severely limiting what you can do. If you're not willing to pay for it, however, the chances are high that your expectations aren't very high either.
Insightly was so successful at hiding its free CRM plan that it's almost invisible on the pricing page. To reveal the free version, you'll have to scroll down to the bottom of the page. If you can scroll that far, you'll successfully reveal one of the sweetest CRM deals for your small business that doesn't require any payment from you.
This CRM software is only free for up to two people, which isn't plenty for a large organization. However, you should probably consider paying for the software if you need more than two people managing your organization's CRM software at the same time.
One odd thing about Insightly is the fact that you have a 2,500 record limit. In short, you can save up to 2,500 contacts, as long as you're not going to save any leads, projects, notes, reports, emails, or anything else that counts as a record.
Realistically, you don't want to save over 500 contacts to leave space for other records. You can connect your Insightly account to other business tools for enhanced synergy to make your business faster and more streamlined.
Zoho's CRM software is part of the company's wide ecosystem of business tools, all designed to make your business work better. It has a free version that limits you to only three users and excludes the analytics tool. In addition to that, you can't integrate as many third-party tools with the free version of Zoho.
One of the best features of the tool is its email marketing and automation feature that lets you set workflow automation triggers and follow up rules. When it comes to automation intelligence, Zoho is one of the best free CRM softwares for small businesses out there in the market.
The full experience is on the web for desktop, but Zoho also has Android and iOS apps for customer management on the go. By paying a couple of dollars monthly or annually, you can also integrate the feature that allows you to track website visitors and add more users.
Conclusion
Keeping a healthy relationship with customers can be very complicated, especially when your business has hundreds of clients. The easiest way to manage a business with multiple customers is using customer relationship management software, popularly referred to as a CRM.
In this article, I've shown you some of the best free CRM software for small businesses to help you get started with customer management. Also, this article contains a set of criteria you can use to qualify a CRM software as either good or bad.