Passive income does not get any better than what you can earn on affiliate marketing platforms. It works because asides from the name that does seem intimidating at first, anyone can do it and I mean anyone.
For both parties to the transaction on affiliate marketing platforms, it is viewed as a low-risk marketing activity. Affiliates frequently receive pre-made promotional materials or training; all they need to do is leverage their influence and network to start promoting and selling goods and services.
Merchants don't have to incur any additional expenditures associated with employing someone because they only have to pay affiliates on affiliate marketing platforms a reasonable commission amount that is dependent on the number of items sold via their referrals.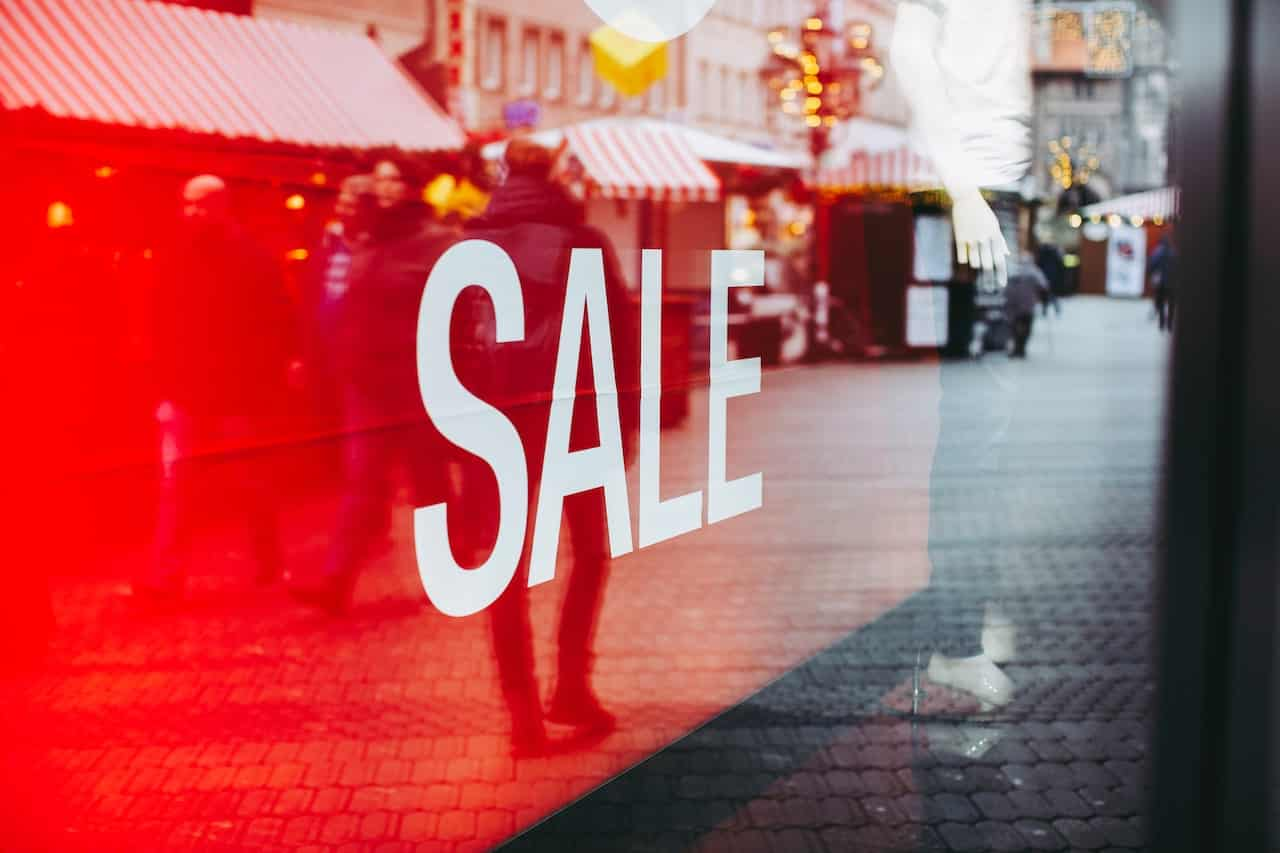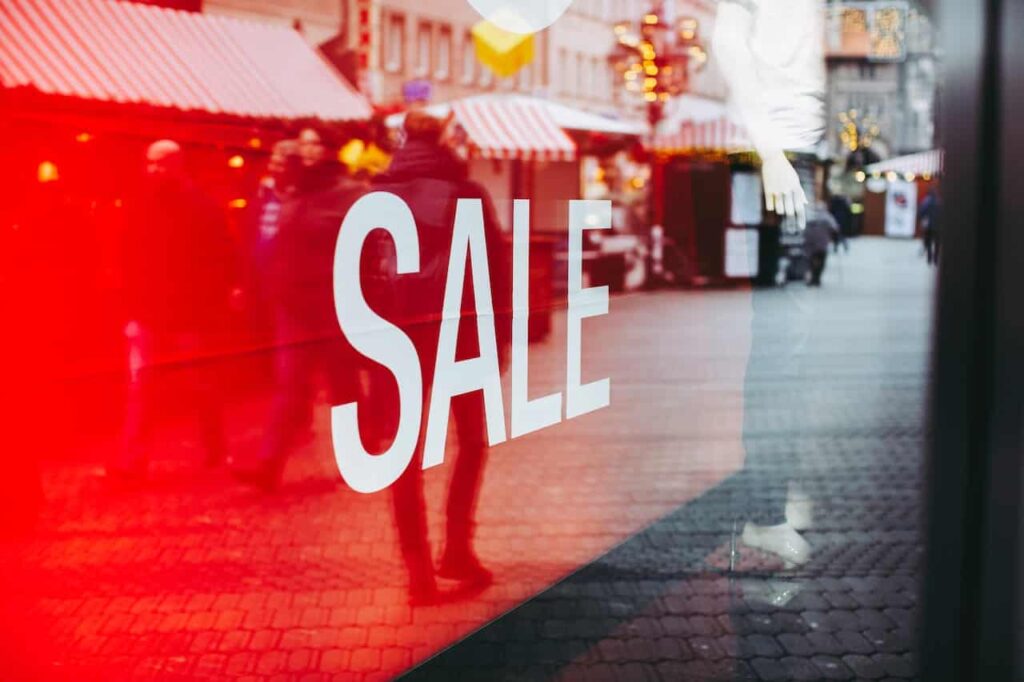 Affiliate marketing platforms are likely to be effective as long as they have the appropriate affiliate management software to monitor the development of the affiliates (affiliates should also have access to it to evaluate their performance).
This article discusses affiliate marketing, what it involves for both parties involved, what is required to be an affiliate on an affiliate marketing platform and how legitimate it is to make money from affiliate marketing. Follow up!
Table of Contents
What is affiliate marketing?
Affiliate marketing is the process of generating income by advertising the goods of other people (or businesses). You choose a product you enjoy, spread the word about it, and get paid a percentage of the sales price.
Anyone can earn an income from affiliate marketing, which is a terrific thing. It operates by referral links that you may add to your website. This implies that you must choose a business and its goods that are appropriate for both your target audience and the content of your website.
There are several strategies for product promotion. You can write in-depth analyses of certain items, advocate them on lists, distribute newsletters, post banner ads on your website, or think of other inventive ways to market them.
Your website visitors should be interested in purchasing your chosen items if you effectively market them. Once they are on your page, they may use your direct affiliate link to purchase the item they are considering.
The original seller will then reimburse you for your transaction as a commission. Although the commission rates might change, they typically range from 5% to 30% of the purchase price.
Other businesses permit you to receive more commissions from the goods you recommend to customers, but they only permit you to do so once.
After the initial transaction, no further purchases of that product are subject to any obligations to the affiliate. In many situations, getting 60% of the sale of a one-time product benefits both parties.
Is affiliate marketing legit?
The fact that so many individuals sell courses on how to earn money doing it, yet so few people who enrol in those courses are successful, is, in my opinion, the fundamental reason why many believe it to be a scam.
Sometimes, both the person selling the course and the person reading are looking for quick ways to make a buck and only the bookseller profits because they are the only ones providing some value to many.
People fail at affiliate marketing and say it's not legitimate because they don't put in the time, effort, or knowledge necessary to succeed in the business world, which is why they are unsuccessful.
People who are willing to work hard, put in the time, and do the research will frequently succeed financially without taking these courses. They are precisely the kind of individuals who would achieve in pretty much whatever they focused on.
Recommended: How to Make Money with Shopee Affiliate Program
Where do I learn affiliate marketing?
You should be really selective about where you study affiliate marketing. There is a ton of really inaccurate information available, and it may get you into a ton of trouble.
This is the first thing you should consider. Are you open to receiving instruction for a fee? Many available techniques can cost you a lot of money. Even some of those courses may be dubious.
You must look into the reputation of the individual whose "System" or "Product" you are considering purchasing in order to learn. Is the rate of refunds high? Will that system provide you with a committed person who cares about your success? If it doesn't, it's quite probable that the system is not good for you.
Learn how to use a blog to produce quality material. Choose a quality product to market, most likely a business with devoted account managers who can advise you on how to succeed.
They desire sales of their goods. They'll thus be willing to point you in the right route. Please remember this as well, as well. Many trustworthy businesses anticipate you to develop a sizable following, at least some type of track record of success.
Recommended: Unique Influencer Marketing Strategy Tips and Tricks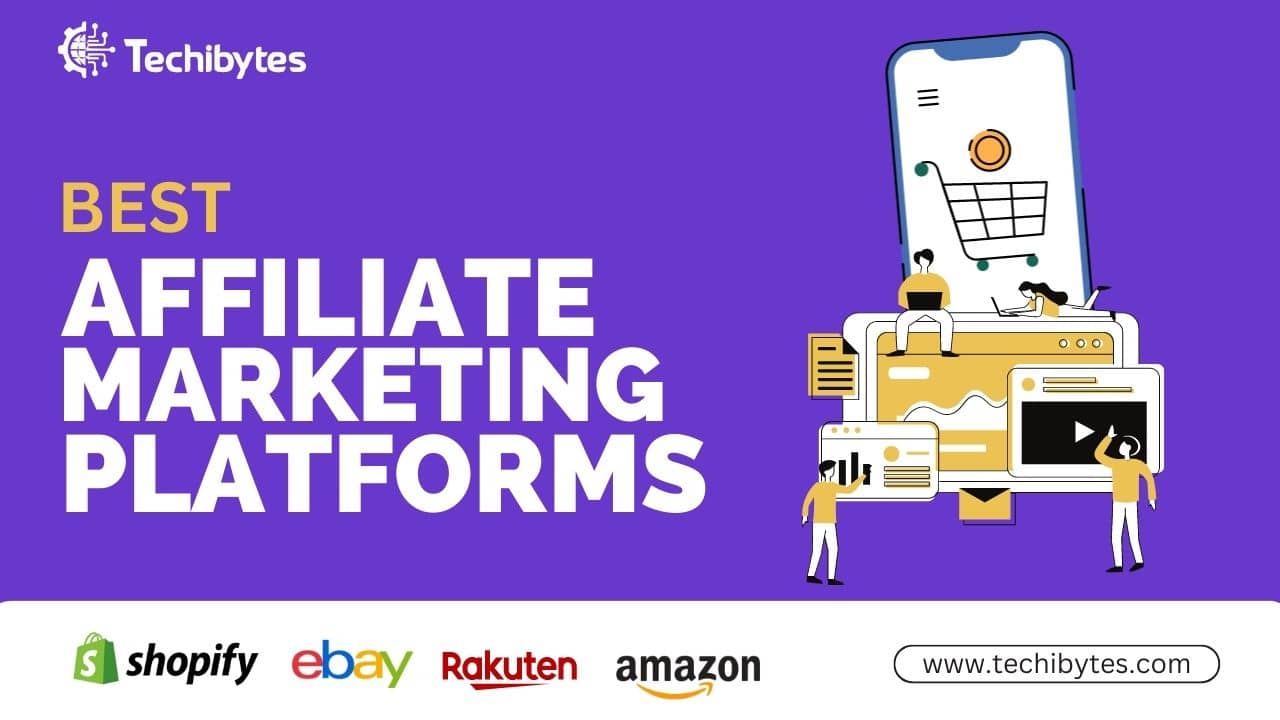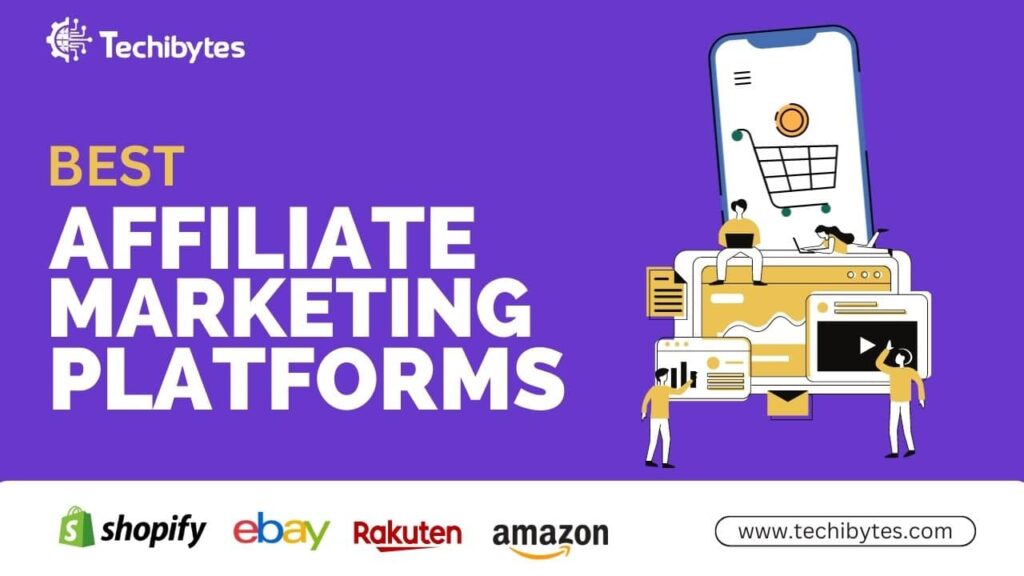 Best affiliate marketing platforms where you can make money
Listed here are the best affiliate platforms to join as someone who wants to take a step towards affiliate marketing. They all provide the best opportunities to earn an income through affiliate marketing.
1- Clickbank
The affiliate network Clickbank is well-known for housing thousands of digital goods, including e-books, movies, and software. They only act as intermediaries between affiliates and product sellers.
You develop your own product and set it up utilizing Clickbank's system if you're the seller. Tens of thousands of affiliates will then be able to view you when they put your goods in their marketplace.
As an affiliate, all you need to do is create an account with ClickBank and then browse their marketplace, which features a list of all the items offered by their associate sellers.
Once you locate a quality product (more on that shortly), ClickBank will provide you with a special "affiliate link" that directs you to the vendor's sales page.
Making them click on that link to purchase is all that is left to accomplish. Any purchase completed via your affiliate links results in a commission for you.
The Amazon Company offers the Amazon Affiliate Program as a tool to boost product sales. So, by signing up for the Amazon Affiliate Program, anyone may earn money. You must sell Amazon items on your website in order to earn money through the Amazon Affiliate Program.
You may sell anything, including clothes, shoes, watches, mobile phones, electronic devices, laptops, and more. The HTML code for inserting your website in accordance with the banners, links, widgets, etc. of the product of your choosing is called a "Amazon detail." You only need to copy and paste a basic US code onto your website.
From there, all that is required is for you to generate the necessary traffic and start selling to generate your commission.
3- CJ Affiliate (formerly commission junction)
CJ Affiliate is the biggest and most established affiliate marketing network in the world. Since its founding in 1998, it has given companies a method to get in touch with publishers who can market their goods.
Businesses may track sales and leads produced by these publishers using CJ Affiliate, and they can pay these publishers commissions as a result. The business used to go by Commission Junction in the past before the name was shortened to CJ Affiliate.
CJ Affiliate serves as a mediator between advertisers and publishers. Publishers register on CJ to identify and join affiliate programs where they may earn money, whilst advertisers register to market their goods or services. When the publisher generates sales or leads, CJ monitors them and gives them a fee based on the terms of the affiliate program.
4- ShareASale
In the River North neighborhood of Chicago, Illinois, USA, there is a member advertising network called ShareASale. In member showcasing, ShareASale manages two client groups: the partner and the shipper. Members use ShareASale to find products to promote and to get compensation for product recommendations.
Partners employ a variety of channels, including email, RSS, online media, PPC campaigns, SEO initiatives, and their own websites.Dealers run, manage, and track their branch program with ShareASale.
Brian Littleton started ShareASale in 2000, and its network infrastructure is hosting approximately 6000 merchant programs. Small and midsize retailers are who ShareASale primarily targets.
In terms of the number of advertisers utilizing an affiliate network, ShareASale is one of the largest U.S. affiliate networks.
5- Rakuten Marketing
Starting your affiliate business on the Rakuten affiliate network (LinkShare) is a wise move. There are millions of potential affiliates for this enormous organization. They will be very knowledgeable about the affiliate program.
Beginning in New York in 1996, the Rakuten affiliate network is huge and may benefit you in a variety of ways. The most crucial one is by giving you the tools and resources you want to launch a prosperous internet business.
One of the top affiliate networks available is the Rakuten network. You may advertise a variety of its goods and services and get paid commissions for doing so. Additionally, should you need it, the network has a fantastic customer care system in place.
6- AliExpress Affiliate Program
The affiliate program for AliExpress is fantastic. That service is only available through the Aliexpress app. You must choose a product and promote it on social media and other websites.
You will then receive credits in your AliExpress account, which you can use to make purchases from AliExpress or withdraw them to your card, if someone purchases the shared goods using your link.
Create a profile with the AliExpress Affiliate Program. Your personal data will need to be provided. You will have access to the dashboard for the AliExpress Affiliate Program after your account has been approved.
You may utilize the tools and resources in the dashboard, such as widgets, banners, and product links, to advertise AliExpress items on your website. These tools let you make affiliate links that point to particular AliExpress goods.
7- MaxBounty
MaxBounty is a CPA (cost per action) affiliate marketing network which gives affiliate marketers the chance to sign up as affiliates for various businesses (vendors) and get additional compensation for each website visitor they send their way.
MaxBounty employs the CPA affiliate model, which allows the affiliate to make money on website visits they send to via affiliate marketing strategies even if they don't make any purchases.
To learn more about a vendor's service or product, visitors need simply take a little step, such entering their email address or zip code.
They have a wide variety of offers from various advertisers. In some situations, the advertiser's requested action may be as straightforward as filling out a form on their website, which is pretty typical with CPA offerings.
Read this: 12 Great Free Resources to Learn Digital Marketing Online
CONCLUSION
A highly diverse range of business opportunities exist in affiliate marketing. There are countless opportunities for anyone to succeed in any of the affiliate marketing platforms. So there is clearly a need to keep learning.
If you liked this article, then please subscribe to our YouTube Channel for videos relating to this article. You can also find us on Twitter and Facebook.
REFERENCES
https://www.indeed.com
https://www.oberlo.com
RECOMMENDATION