Are you ready to generate income from your creativity? Or perhaps you've been trying to sell photos online but feel like you're not making much success, or you're just starting to pursue a passive income online, then this is for you.
If you know where to sell your images online, you may simply earn some additional money or perhaps start a new career as a photographer. Skillful photographers are in greater demand for their work now than ever before. Large enterprises, small and medium-sized organizations, bloggers, graphic designers, marketers, and publishers all buy and utilize photographs on a regular basis online.
In this article, we will be talking about how to sell photos online and make money and we'll also be looking at the best 18 websites to sell photos online and make money without stress. Without any more words, grab your popcorn, and let's ride.
SELLING PHOTOS ONLINE FOR BEGINNERS
If you are a newbie in the industry and want to learn how to sell photos online to generate a sure stream of income, there are certain prices to pay; Don't get me wrong, I'm not talking about cash but the hard work to put in. Here are the things to take notes of before you begin selling;
Find a Niche
As a photographer, you should have an area of specialization or should I say a certain category you love taking photos of; Be it Animals, Architecture, Nature, Food, Clothing, Bags, etc…

Building your reputation as a photographer specializing in one field is a smart idea since customers who buy your work once will know to come back to you for similar work in the future, and it's a good way to stand out from other, more generic photographers. Finding your niche if you want to sell images online is usually something you do by trial and error as you see which styles and photos appeal to your target audience.

Another option is to link your passion with what the market wants to buy at a specific period, or to follow a changing trend – for example, have you noticed how many photos with Ukraine's national colors have been cropping up in 2022?

Choose The Right eCommerce Platform To Sell Your Photos
There are several venues and methods for selling your photographs online. Whether you want to start your own photography website, use a stock agency, or join a marketplace community. In general, there are two kinds of eCommerce platforms where you can sell digital photos: stock photography websites and non-stock photography websites.

Selling images online on a stock site is a straightforward choice because they handle everything from web hosting and sales to marketing. However, stock photo services have a number of limits. For example, you must follow restrictions about picture resolution, licensing, themes, and, in some cases, equipment. Furthermore, any income generated by the sale of your photographs must be shared with the platform.

On a non-stock photography website, you have more control over your photographs and branding. As long as you obey the platform's community standards, you can virtually sell any photo, utilize multiple image formats, and establish your own pricing. The disadvantage of selling on non-stock photography sites is that you are normally responsible for handling the sale and advertising of your photographs. Although it may take longer to sell your first photograph, there is a potential you may make more money in the long run.

Observing the Legalities
As soon as an image is created or published, it acquires copyright. Personal photos on social media platforms are also protected by copyright laws. Although the sale of images online does not involve the exchange of physical objects, it does not mean that there are no legal implications. To sell photos online safely, you must be aware of the legalities that apply to this type of eCommerce activity.

Keep in mind that, in most cases, you retain ownership of your photographs even if you sell them online. However, what you do is grant permission for people to use your photos in specific ways. In other words, you get to determine how the buyers of your photos can use the images and in what context.

For example, here are some of the basic licenses you might sell:


Personal use: Buyers may also use your photograph in non-commercial settings.

Commercial or creative use: Buyers could use your image in advertising and marketing content.

Editorial use: Buyers may use your image in online and offline publications such as magazines, newspapers, and blogs.

Retail use: Buyers may use your image on products such as t-shirts, notebooks, and mugs.

Exclusive rights: The buyer of your photo is the only entity that has the right to use it however they see fit. Some stock photo sites may purchase exclusive rights to images in order to prevent them from being sold by other sites.

Non-exclusive rights: Rights to your photo can be sold repeatedly, as is common on stock photo sites.

Royalty-free: Buyers purchase a royalty-free image license that allows them to use the image multiple times and in various ways as long as it is used in the proper context.

Rights managed: Buyers purchase a one-time license to use your photo in a specific way.
When captioning photos in your website galleries, you can include the appropriate license type in the caption field. You could also make galleries for different types of licensed photos, or add a gallery search filter for commercial, editorial, or other types of licensed images.

The different licenses you indicate will affect how much you can reasonably charge for your photos, so do some pricing research – here's a good place to start. Of course, there are legal considerations to consider, such as;

Right of publicity: When you photograph people, they have the right to decide how those photographs are used. Before you sell these photos, you must obtain their "right of publicity". They must be aware that you intend to sell their image and why, and they must sign an agreement. Otherwise, a subject who assumed they would only be featured in editorial work may be disappointed to see their face on a billboard one day!
Market Your Photo Online
There are several methods for marketing your photos and increasing online sales. A simple example is to run limited-time sales for customers to create a sense of urgency. Many plugins are available to help you add sale or special offer announcements, banners, countdown clocks, and CTAs to your website galleries.
Social media can play an important role in your marketing, and you should think about how to best use the various platforms. Instagram is a great place to post your most visually appealing images, Facebook is best for things like family portraits or wedding photos, and LinkedIn is best for more commercial images or formal portraits.
Twitter is ideal for sharing amusing images. All of these platforms allow you to boost or sponsor posts and target them to a specific audience.
Blogging allows you to give the market insight into how you approach the craft of photography, instilling more value in your photos. True photography connoisseurs will value insights into how you work and what distinguishes you from other photographers. You can also explain why you are interested in a particular theme or style of photography.
HOW TO SELL PHOTOS ONLINE AND MAKE MONEY
Being active on social media is an excellent way to grow your audience and generate more leads for your online photography business. If you want to keep your existing profiles, cleaning them up is an important part of your branding strategy because it ensures that your online presence accurately represents your profession.
Create a separate profile to highlight your best photography work, and use hashtags to increase visibility. Use a social media-specific tool, such as hashtags, to get suggestions and insights into trending products or topics in your niche.
It's also a good idea to set up accounts on various social media platforms, such as Instagram, Facebook, Tumblr, Pinterest, Twitter, and LinkedIn, in order to reach as many people as possible.
There are numerous websites and tools where you can upload your photos and sell them as photo prints on paper or physical products like mugs, t-shirts, and calendars, such as:
Shutterstock
Getty Images
iStock Photo
Etsy and many more.
Having looked at how to sell photos online and make money, let's take a look at the best 18 websites to sell photos online and make money effortlessly.
18 WEBSITES TO SELL PHOTOS ONLINE AND MAKE MONEY
There are tons of websites to sell your photos and generate income from but not all of them work the same which is why I've taken out time to select the best of them to save you the stress.
1. Shutterstock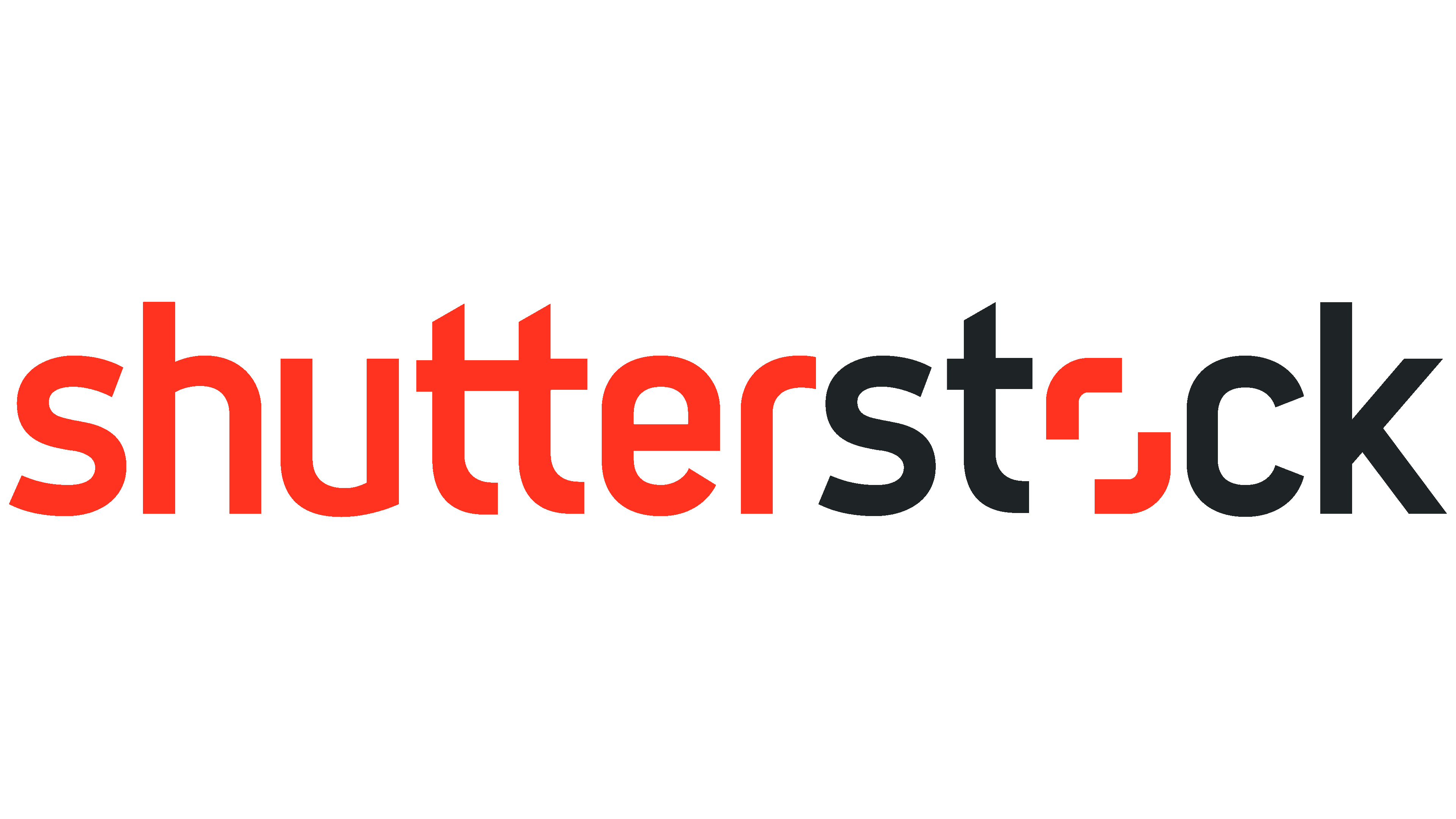 Shutterstock is a popular stock photography website where you can sell photos online. The platform has paid out over a billion dollars to its community in the last 15 years and can get your photos seen by millions of customers, making it one of the best platforms to sell photos online.
Shutterstock is classified as a micro-stock site, where photos are less expensive and non-exclusive, and the primary way to increase downloads is to contribute a large number of images that can be used as visual metaphors. Expect to earn less here, but it's a good place to start if you're just learning how to sell stock photos.
Payouts range from 20% to 30% of your earnings over time. There's also an affiliate program where you can earn additional money if you refer new photographers or customers.
Here is a guide on how to be a Shutterstock contributor
Key Features:
Supports videos and audio also
Creative tools
Flexibility
Different design tools for better uploads
Affiliate Program
2. Adobe Stock
Adobe Stock (formerly Fotolia) is a stock photo marketplace run by the company that makes the most popular photo editing software, such as Photoshop and Lightroom. This platform has been around for over a decade and is credited with being the first online marketplace to sell photos.
The thing you'll like best about Adobe Stock is its higher royalty share than other online stores. Photos uploaded to Fotolia become part of the Adobe Stock library, which means they can be found in other Adobe applications and reach millions of Adobe users and potential buyers.
Adobe Stock contributors can earn anywhere from 20% to 60%. Furthermore, unlike some other marketplaces, Adobe Stock does not require you to grant them exclusive selling rights to your images. So, you can sell on Adobe Stock and other platforms at the same time. So if you are still thinking about how to sell photos online and make money, Adobe stock should be your next stop.
Key Features:
Royalty-free templates
Stock video footage
Vector art illustrators
Stock audio and music
Premium stock images
3. 123RF
123RF is a major player in the stock photography market. Because all of the content on the platform is non-exclusive, you can sell it on other websites as well.
123RF will also market your photos to over five million buyers in 44 countries and 17 languages. As a contributor, you can earn between 30% and 60% commission on each license sold.
Key Features:
Stock video footage
Vector art illustrators
Stock audio and music
4. Foap
Foap is one of the best platforms for newbies that don't know how to sell photos online and make money. Foap was featured on ABC News as one of the best and most profitable photo-selling apps on the globe. Even when big brands like Sony and MasterCard buy their photos, users keep half of the profits.
When compared to the other regular stock photography websites in the rest of this post, the way it works is particularly intriguing. This website describes itself as a personalized visual-content platform built by creatives for creative professionals.
Key Features:
Foap splits the earnings 50/50
Take part in creative video and photo Missions for brands and win hundreds of dollars!
Foap has a downloadable app.
Project Management
Commenting/Notes
Collaboration Tools
Advertising Management
5. Zenfolio
Zenfolio makes it easy for both beginners and professionals to sell photos online. You can create a website to display your work, attract new clients, and sell your photos online. It also provides photography print and digital product options, with a 7% commission fee. However, you must have a Zenfolio monthly subscription, which starts at $5 per month.
Key Features:
Free photography website templates.
Create custom photo and video galleries.
Add custom watermarks to photos and videos.
Upload and store video files.
Share videos in client galleries.
Features to show, share and sell your photography.
Security and controls for copyright and watermarks.
6. Pixieset
Pixieset is another fascinating platform that provides photographers with a complete solution for sharing, delivering, and selling photos online. You can easily create a beautiful online store with Pixieset to sell photography prints, products, and more with automatic fulfillment.
Pixieset provides you with complete control over your store. All you have to do is set a price for your products and market them. It charges a 15% commission on free plans but a 0% commission on paid plans, which start at just $8 per month.
Key Features:
In-built social sharing
Digital delivery
Online proofing
0% commission for upgraded accounts.
Easy online stores for photographers to sell prints and downloads.
7. iStock Photo
Another excellent site for selling photos online is iStock Photo. The platform is owned and operated by Getty Images. Furthermore, they have resources to assist photographers in getting started with selling.
The commission you receive when someone downloads your photo starts at 15% and can go all the way up to 45%. However, this is entirely dependent on the popularity of your profile and works on the website, and if a customer buys one of your images as part of their monthly (or yearly) subscription, you can only get 15% of the sale.
Key Features:
Adobe plugin for faster designing
AI-powered search
One month free trial

Exclusive videos and images
8. Etsy
Because Etsy is better known as a marketplace for buying and selling one-of-a-kind handmade goods, you might not think of it when looking for places to sell stock photos. However, Etsy has over 30 million users and a variety of ways to sell your photos on their platform.
The great thing about Etsy is that it has a larger audience than most stock photo sites, as well as a demographic that is eager to buy your images. On Etsy, you can, of course, sell digital images, but you can also sell prints. So, if you want to grow your photography business even more, Etsy is a great place to start!
Remember to include the cost of printing, packing, and shipping when selling prints. Etsy also allows you to price your own photos, and the site gives you complete control over how your photos are displayed to buyers. If you want complete control over your photo sales but don't want to build your own website from scratch, Etsy might be a good option for you.
Key Features:
Larger audience
Promotional tools that drive traffic
Analytics to improve your sales
9. Getty Images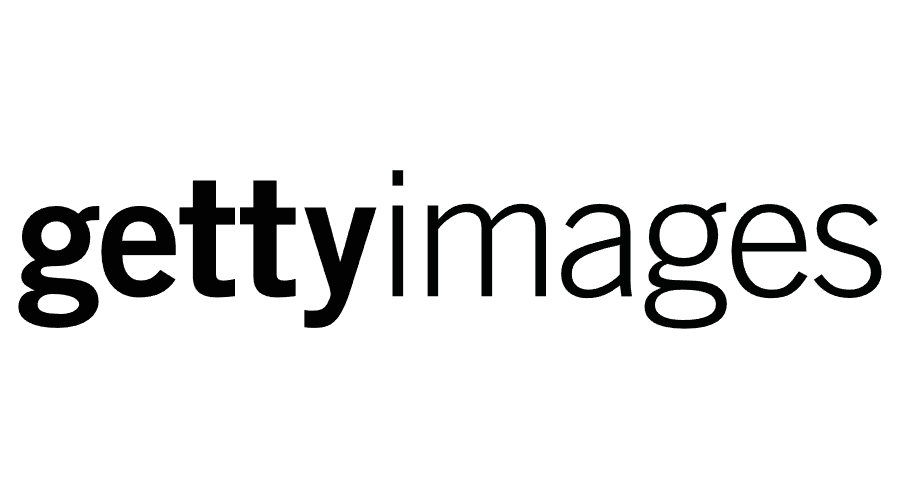 Getty Images is one of the most expensive stock photography websites. It attracts brands and publishers looking to license high-quality or difficult-to-find exclusive images. The platform and its microstock site, iStock, reach over 1.5 million customers worldwide.
As a contributor, the standards for how to sell your photography online here are predictably higher than on many other stock photo sites. However, submission fees for high-quality photos licensed through Getty Images start at 20% and can reach 45%.
Key Features:
Unlimited indemnification
Generous usage rights
No daily or monthly download limits
No seat licenses required
Custom content and special commissions available
Time-saving management and collaboration tools
10. Stocksy

Stocksy is a popular mid-tier stock photography site that many publishers and creatives use to sell photos online. Photographers can earn a 50% royalty on standard licenses and a 75% royalty on extended licenses as a Stocksy contributor, but all photos are 100% exclusive, which means you can't reuse them on other stock photo websites.
Stocksy is also an artist-owned cooperative, which means you have a stake in the company and can influence its direction. When the co-op has a surplus, contributors can receive profit-sharing in the form of patronage returns. The amounts are determined by your contributions to the co-op via the sale of your photos and/or footage.
Key Features:
High Quality Collection
Content Policy
Image Licenses
11. Alamy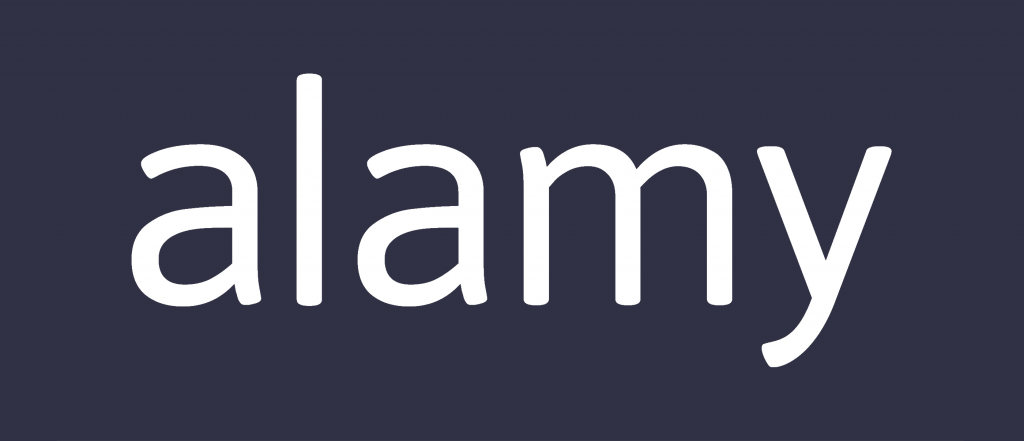 With over 215 million stock images, vectors, videos, and 360-degree panoramic images, Alamy has the most diverse stock photo collection in the world. You can sell anything from common images to niche products. Globally, the platform has over 60,000 contributors and over 110,000 buyers. It also provides the Stockimo app, through which you can sell iPhone photos and earn money from your selfies.
Alamy pays its contributors on a monthly basis and has a simple, user-friendly payment structure. You get 50% of direct sales if your images are exclusive to Alamy. Images that are not exclusively available through Alamy receive 40% of all direct sales. Alamy also does not have long-term contracts.
Key Features:
Empowering tools
Creative license
If you're a student, sign up as a contributor and earn 100% commission for two years.
12. 500px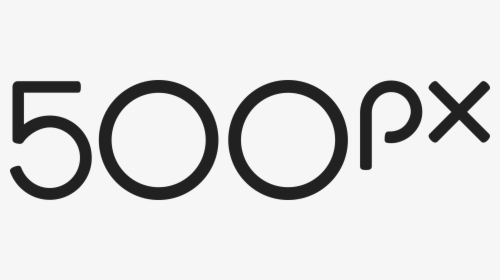 Through its stock photography site, 500px, 500px Licensing (formerly 500px Prime) hosts millions of photographers selling photos online. Its distribution partners serve over one million customers worldwide and are the preferred source for creative content. All content submitted to the site is royalty-free, which means it is licensed for unlimited, perpetual use, and pricing is determined by file size.
500px is also a community-driven photography platform for both amateur and professional photographers. You can follow other photographers, sell your photos in their online marketplace, and compete for prizes in Photo Quest competitions. You can earn up to 60% royalty on exclusive images and 30% commission on non-exclusive images.
It's easy to get started. All you have to do is create an account, upload your photos, authorize your store, and fill out the forms for each image, including model and liability release and you're done.
Key Features:
20% off your first 500px membership
Get data insights to inform your work
Upload as many photos as you want
Share your Resume with potential clients
Get discovered and hired
13. TourPhotos
TourPhotos is a global hub for tourists and travel photographers. Indeed, many travel agencies and tour companies use it to upload photos of their adventure trips for sale to attendees and the general public.
It is an excellent platform for travel photographers to sell their images online to a similar audience. And you'll most likely be inspired by all of the stunning photography that appears on TourPhotos!
Key Features:
Customizable design
Watermark protection
Unlimited cloud space
Create discount codes
14. Depositphotos
Depositphotos is a global online visual content marketplace with a library of over 150 million files and clients from over 200 countries.
Depositphotos has over 100,000 contributors from all over the world and is trusted by major international corporations such as Warner Bros, TripAdvisor, Subaru, and others.
Commissions range between 34% and 42% and are based on a contributor's experience and status on the platform, as well as the resolution and license type.
Key Features:
Lifelong Rights to Images
Admin Account With Subaccounts
Flexible Payment Options
16. EyeEm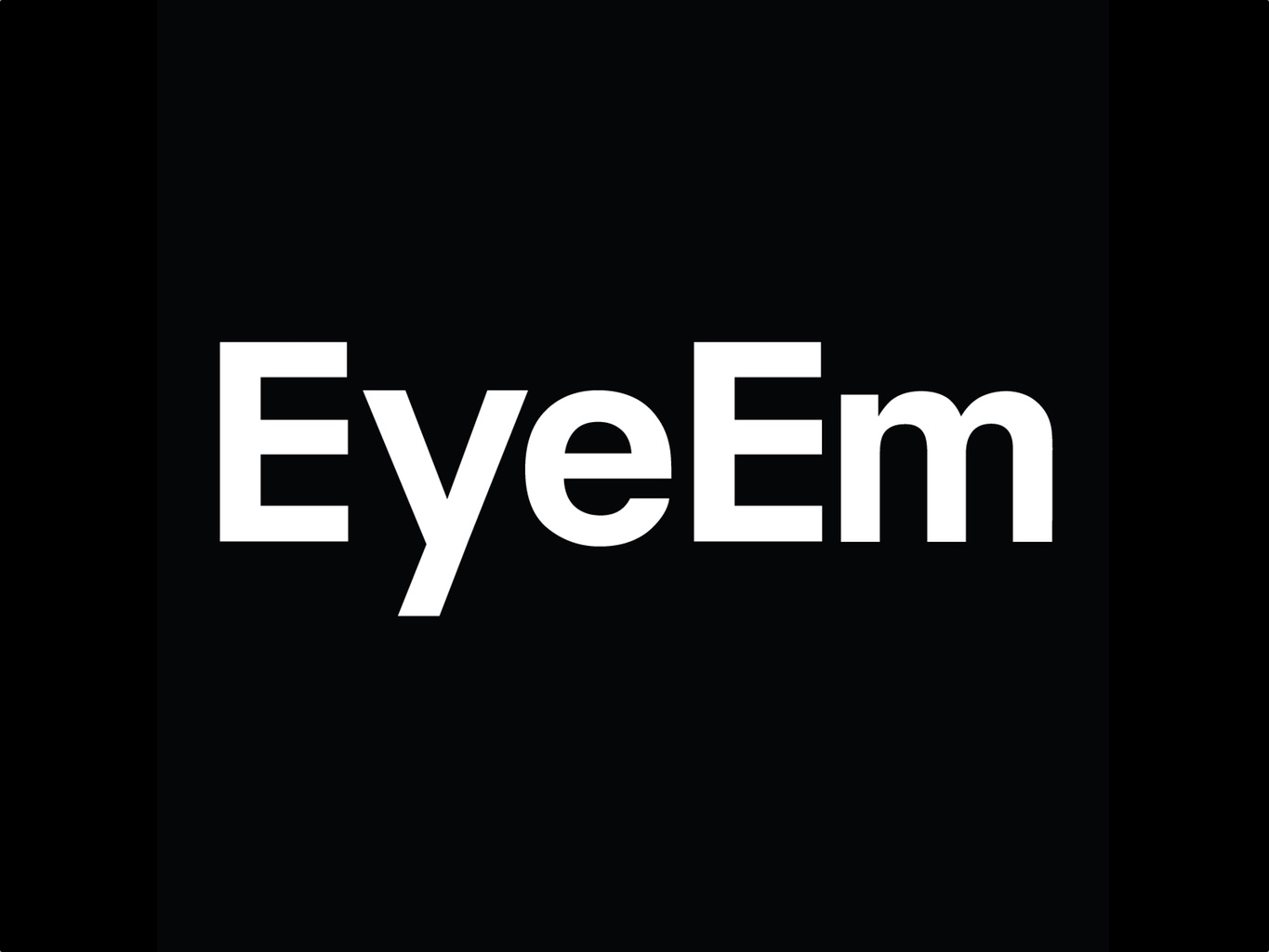 EyeEm specializes in advertising stock photography, making it one of the best places to sell photos online if you want to work in the commercial photography industry. You can also be booked for shoots by companies such as Airbnb, Spotify, and others.
It supports a community of over 25 million photographers and videographers from over 150 countries and pays a 50% commission on all sales.
Key Features:
Make Money Every Time You Sell
Always Keep Your Copyright
Sell with Getty and more
15. Dreamstime
Dreamstime, like iStock and Shutterstock, is a great place to start if you want to sell photos online. It is simple to use, and the requirements are not as stringent as those of its competitors.
Dreamstime is unique in that you create and curate your own galleries. This gives you more control when selling photos online. In that regard, you can think of this agency as more of a hosting site.
Of course, this does not imply that you can post anything. Your submissions will still be screened to ensure they do not violate the site's rules. You cannot, for example, upload violent or copyrighted content. However, if you follow all of the guidelines, you should be able to make money once your images are online.
Your earnings start at 25% for a non-exclusive image, and 27% for an exclusive option. But as you sell more photos, that can go up to 45% and 49.5% respectively.
Key Features:
Referral Program
Smart Advanced Search
Free Images Section
17. SmugMug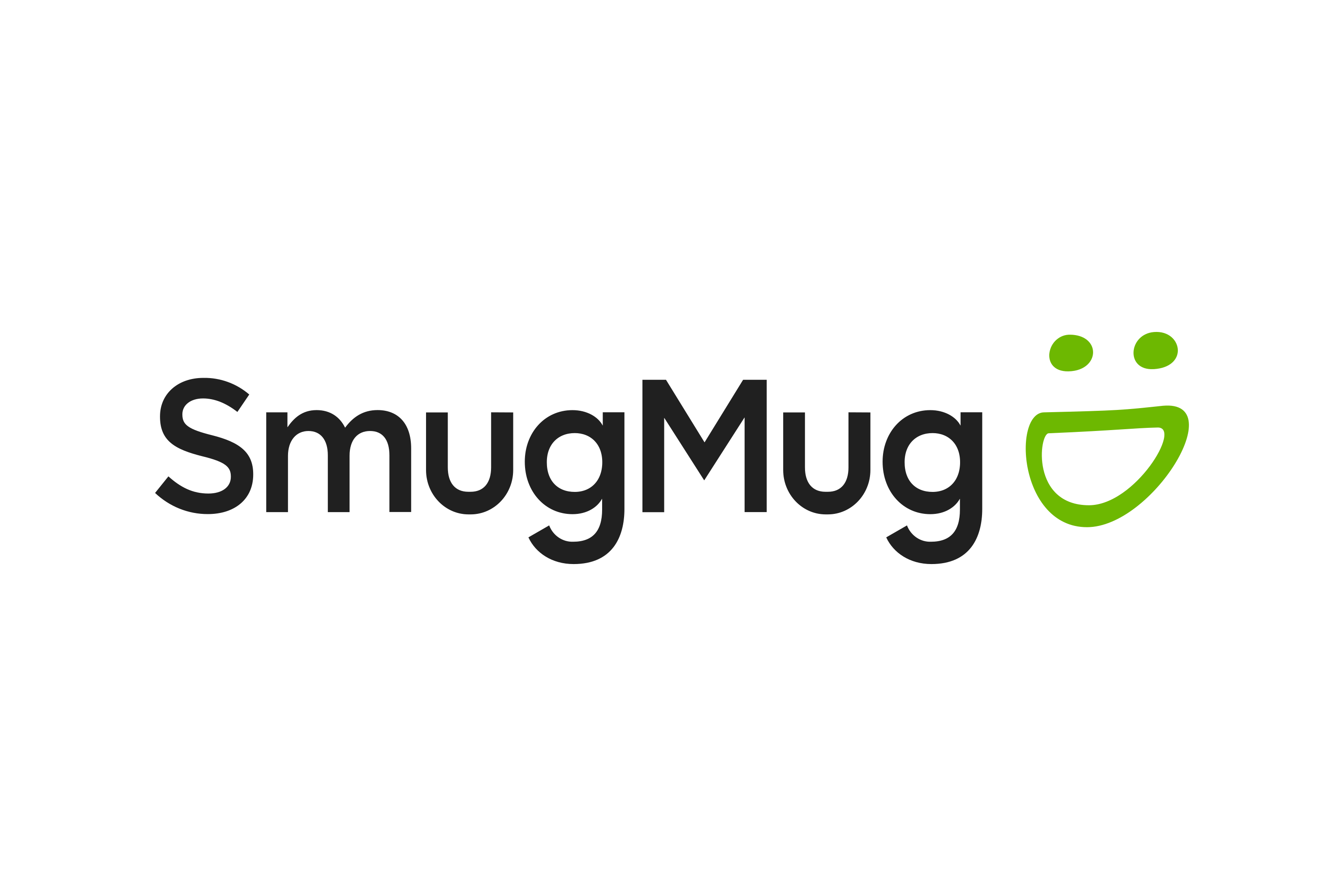 SmugMug can help you sell your photos online, whether you're a new photographer who is still thinking about how to sell photos online and make money, or an established pro, with a beautiful portfolio, sales platform, and tools to help you grow. SmugMug allows you to keep 85% of the difference in profit between your set price and SmugMug's default print prices.
Assume you're selling a 5×7 print for $10.79. If the default price on SmugMug is $0.79, the markup for that print is $10. In this case, your profit is $8.50. However, you must sign up for a monthly membership, which costs at least $200 per year on the Portfolio plan, though the plan includes access to a plethora of eCommerce tools to assist you in selling photos online.
Key Features:
Fifteen-minute set up
Prints, products, digital downloads
Custom pricelists
Turnkey billing and payment
Robust client and sales tools
18. BigStock
BigStock provides most of the features you'd expect from a microstock platform. On the surface, it appears to be similar to Shutterstock, Dreamstime, or iStock. Its credit system, however, distinguishes it. As a result, selling images online through this platform is also unique.
People can purchase stock photographs using conventional payment methods. They do, however, earn credits that they may use to purchase further stuff from the site. That implies you have two options for earning money.
You gain a set amount if consumers buy photographs online using credit. For example, a modest photo earns 50 cents and an extra-large picture earns 3USD. Meanwhile, your commission on each sale remains at 30%.
As more people download your products from the website, its price rises, and so does your commission. For example, if your images are downloaded 199 times, you will receive 25 cents. However, if customers buy any of your photographs more than 50,000 times, you will receive 38 cents.
Key Features:
Advanced search capabilities
Custom content curation
Scalable computer vision
Worry-free licensing protection
READ ALSO >>> 20 Best business tools for marketing you need
CONCLUSION
That concludes this article, gentlemen. We can see from what we've covered that selling images is a wonderful internet business concept. Whether photography is a pastime, side employment, or a full-time side hustle, there are more options than ever before for selling images online—all it takes is a little more know-how.
The above websites are best for newbies that are still wondering how to sell photos online to make money and also pro photographers that have been in the industry for a long time. All you need to do is try a few of them and see the one that works best for you. Kindly leave a comment and let us know if this article was helpful
If you liked this article, then please subscribe to our YouTube Channel for videos. You can also find us on Twitter and Facebook.