The first step to making money in affiliate marketing is choosing the best affiliate marketing program to connect with companies willing to promote their products. Depending on what kinds of products you intend to promote, there are many different affiliate marketing programs out there on there on the internet.
Shopee is a multinational online shopping platform that offers a reliable way to shop for millions of customers across the globe. For regular internet users, this is another online store that aims to sell products, but for affiliate marketers, it's one of the best affiliate marketing programs.
In this article, I'll show you how to make money with the Shopee affiliate program from anywhere in the world. Firstly, you'll learn how affiliate marketing works generally before learning what Shopee is, and how to get started promoting products from the platform.
What Is Affiliate Marketing?
Affiliate marketing refers to a performance-based advertising strategy that companies use to get independent affiliates to promote their products. An affiliate marketer partners with a company that promotes its products personally and earns commissions for doing so.
Most affiliate programs are easy to join, but you typically have to part with some money to promote offers from the company. You can make a full income by finding and promoting profitable opportunities round the clock.
You can promote affiliate products in many ways. Most affiliate marketers simply use pay-per-click advertising, as it's a way to target a hot audience that is ready to make a sale. However, you can promote related products on your blog or YouTube channel if you have any with a sizeable audience.
Shopee Affiliate Program Overview
The Shopee Affiliate program is a scheme by the insanely popular online mall that enables affiliates to promote products from Shopee for a commission. Since the online shopping site has a wide range of products that you can promote, it's undoubtedly one of the best online earning opportunities.
When someone makes a sale from a product you're promoting on Shopee, you can get profits of up to 6% of the price. Since you don't need to package, ship, see or even offer support for the product, a 6% profit is very respectable for an affiliate program.
Also, you can always withdraw your earnings from the platform as soon as you make the minimum threshold. The minimum threshold from the Shopee website roughly comes down to $12, which isn't any challenge to make.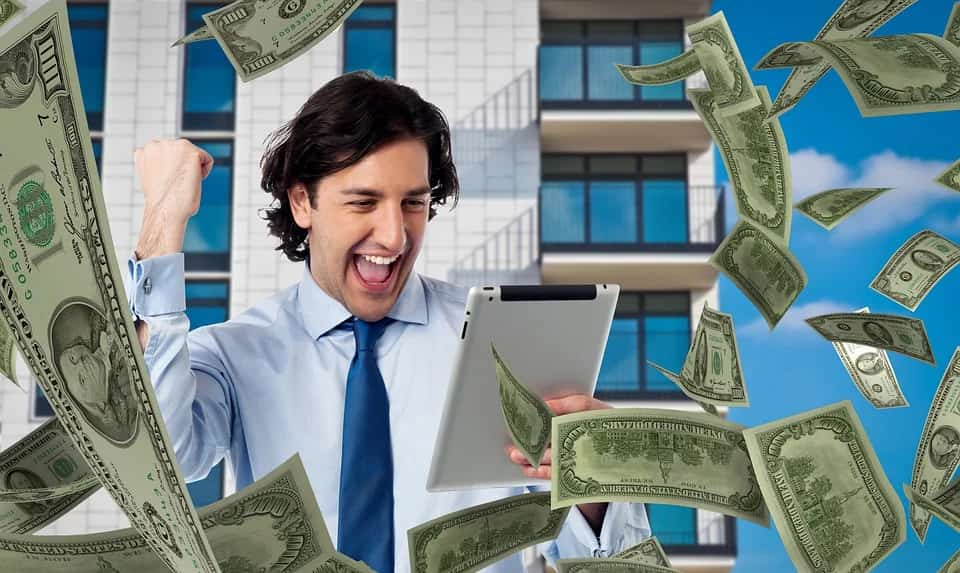 Shopee offers mouthwatering offers to new affiliates that may enable you to break the 6% limit quoted above. Also, you have no restrictions as to how you're expected to create content; as long as it gets someone to buy from the platform, you'll always earn your commission.
How Do I Start a Shopee Affiliate?
Reading the preceding section, you'll notice that this affiliate program is great for anyone who's trying to make a breakthrough in affiliate marketing. A question that most new Shopee affiliates usually have is "how do I get started with the Shopee affiliate program?"
Importantly, you should note that signing up for Shopee Affiliates is free; any website that asks you to pay anything is likely scamming you. As long as you have a computer and an internet connection, you can follow the steps below to get started with using the Shopee affiliate program.
Ensure you're eligible to sign up.
While the platform doesn't make it too obvious, there are additional requirements to signing up for Shopee other than an internet connection. Apparently, you'll also need a social media platform or website with a huge following where you can promote the products.
Ideally, the website should be in one of the categories of products that Shopee offers. These include shopping, finance, beauty, fashion, health, food, dogs, etc. If your website or social media handle has little or no traffic, Shopee will likely reject your application.
Sign up for an account with Involve Asia
Just like many other shopping platforms-cum-affiliate programs, Shopee doesn't manage affiliate functionalities internally. Instead, it uses a service referred to as Involve Asia to manage everything related to affiliate marketing within the company.
In addition to Shopee, there are also many other affiliate programs available within Involve Programs that you can join. Some of the advantages of trying multiple programs at once are that you don't usually get rejected by all, and you'll have a wider range of promotable products to choose from.
With that said, the first step to making money with Shopee is creating an account with Involve Asia using their official website. You'll have to enter a truckload of information about yourself and the details of the website or social media handles you intend to use to promote affiliate products.
After submitting this application, Involve Asia will notify you within three business days if your application was approved or rejected. If your application was approved, you can proceed to promote products from the Shopee affiliate program.
Sign up for Shopee Affiliate within Involve Asia
Since you've already gotten approval from Shopee, the only step left to start making money from the platform is to sign up within Involve Asia. Involve Asia keeps a large directory of advertising partners that you can simply join to start making money.
Since this is all about Shopee, click on the Advertisers link from your dashboard and find Shopee using the search functionality. Performing this action will bring up the affiliate program in question, as well as important details that matter to anyone signing up mainly to make money.
Before you can start making money, you'll still have to sign up for Shopee and get a separate approval. This extra step is because individual affiliate programs usually have different requirements compared to the general requirements of Involve Asia, making them stricter with their requirements.
Enter all the necessary information that Shopee requires, submit your application, and wait patiently for approval. If Involve Asia approved your application, it's already a good indication that you're very likely to be approved by Shopee as well.
Pro Tip: If you're planning to drive traffic to affiliate products using advertising mediums like Facebook or Google, simply enter the URL of the media company. This practice is common in the affiliate marketing industry and is also the best option if your website doesn't have sufficient traffic at the moment.
Generate affiliate links and start earning from Shopee
Once Shopee approves your application to become an affiliate partner, you can generate links to available products to promote using your preferred medium. Simply pasting the link to a product will let people buy it, but you won't be making any profits from the sales.
To generate an affiliate link that will reward you for your referrals, you'll need to copy the link to the product you intend to promote. Then, navigate to your Involve Asia dashboard and find the Shopee Affiliate section.
Find the "Generate Link" button and paste the link you copied earlier right inside. That should show you your affiliate link; embed it in your blogs, YouTube video descriptions, and Facebook or Google ads to start making money from the products.
FAQs
How Do I Become a Shopee Affiliate?
You can become a Shopee affiliate by signing up for the program through Involve Asia. The process is pretty straightforward and anyone can earn from the program as long as they have a medium for driving traffic to the affiliate products.
Does Shopee Have Affiliate Program
Shopee has an affiliate program that works through the Involve Asia platform. However, you'll need to get approval from Involve Asia before you can be allowed to sign up with Shopee's affiliate program.
Can Anyone Join an Affiliate Program?
There are certain restrictions to joining an affiliate program, and these restrictions differ depending on what you're joining. For instance, you must be of legal age to join Shopee in most countries, while some affiliate programs will reject your application if you don't have a blog or YouTube channel with a sizeable following.
How Does One Make Money from Shopee Affiliate Program?
You can make money from Shopee by promoting their offers on your website, YouTube channel, blog, or through Google ads. Before you can do that, however, you must get approval from Involve Asia and then Shopee to work with them as an affiliate.
Conclusion
Affiliate marketing is a growing segment of the industry and is fast becoming the best option for people trying to make headway in making money online. To make it big with affiliate marketing, you'll need a good affiliate program, and Shopee is an excellent contender.
In this article, I've explained how you can get started with the Shopee affiliate program. Also, this article discussed some of the eligibility requirements and how to start raking in dollars once you meet the requirements to be an official Shopee affiliate.