Developing a home-based startup or attempting to find which startups are most profitable can sometimes be demanding. Even though there are thousands of options to choose from, everything appears to be something that has been done thousands of times before.
However, when individuals think about profit, they do it in a variety of different ways. To give just one illustration, there is a large gap between the most lucrative established companies and the most profitable new ventures in the entire globe.
Table of Contents
When broken down by category, the Fortune 500 is dominated by a very small number of industries, including but not limited to technology, retail, healthcare, energy, and the financial industry. However, if you are curious about which new businesses have the highest rates of profitability, it is often a separate category. The majority of people do not have access to venture capitalists, nor do they have the capacity to manage a company for ten years until it begins to generate profits.
Therefore, the issue that arises is: where exactly do you even begin? You will learn in this tactical guide which startups are most profitable in 2022.
Startups: What You Need to Know
A new business that has recently begun its activities is referred to as a "startup." Startups can be started by a single entrepreneur or by a group of entrepreneurs who share a common goal of creating a good or service for which they feel there is a market. Because these businesses typically begin with high costs and low income, they search for financing from several sources, including venture capitalists, to finance their operations.
Companies or projects that are focused on a particular product or service that the founders aim to bring to market are referred to as startups. Startups can be either public or private.
In most cases, these businesses do not have a completely formed business strategy, and more importantly, they do not have sufficient financial resources to advance to the next phase of operation. The majority of these businesses get their start with funding from their founders.
A significant number of new businesses seek additional money from outside parties, such as family, friends, and venture capitalists. The Silicon Valley region is well recognized for its thriving network of venture capitalists and is a favorite location for new business ventures; nevertheless, it is also commonly regarded as the most competitive battleground.
Seed funding allows startups to make investments in research and establish business strategies, both of which are necessary steps in the startup process.
In contrast to market research, which assists in determining the demand for a product or service, a thorough business plan details not only the mission statement, vision, and goals of the organization, but also its management and marketing tactics.
How to establish a successful startup

These concepts for potentially lucrative enterprises span a wide range of fields and need varying amounts of initial financial investment and time commitment. However, you will need to launch your company first to lay the groundwork for future financial success.
The following are the first three stages that will assist you in getting started:
Make sure you do your research.

Do your homework before committing to any idea, regardless of whether you decide to go with one of the suggestions presented here or come up with something on your own.

You will need to conduct idea validation, which is a process that entails researching the market and your competitors in addition to conducting a financial feasibility analysis.

You will need to conduct idea validation, which is a process that entails researching the market and your competitors in addition to conducting a financial feasibility analysis.

Become structured and official

When you have settled on a robust concept for a business, you are ready to begin developing a comprehensive strategy for that firm. Your business plan will offer you a roadmap for the following three to five years, as well as possible investors, to follow to reach the goals that you have set for your firm as well as detail how you plan to achieve those goals.

Following the completion of your business plan, you will be able to go forward with the procedures required to formally establish your new venture. You will decide on a business structure, submit an application for an employer identification number, register your "Doing Business As" name (if doing so is required), and get the relevant business licenses and registrations before opening your doors to customers.

Determine the best method of funding.

Traditional company loans sometimes demand several years of financial history from applicants before they would provide the loan, making it challenging for new businesses to qualify for these types of financing.

Instead, young company owners should think about other ways to finance their ventures, such as applying for grants or microloans, participating in crowdfunding campaigns, or soliciting financial support from friends and family.

In addition, company credit cards provide an opportunity for short-term financing, particularly for the routine acquisitions that businesses make. You may start establishing a credit history for your company as well as get advantages and incentives for your spending when you use a credit card designated for business use.

Read more on How To Find Private Investors for your Startup/Business
What is the best startup to invest in?
The most high-risk, but potentially lucrative, investment is in new businesses that are just getting off the ground. Why is it believed to be a profitable investment? Because it presents a chance to both significantly increase your income and broaden the scope of your investment portfolio.
The following are some instances of new ventures that are worth investigating further and maybe investing in:
Better

Clients who are interested in obtaining a mortgage on a property might receive assistance from the organization. Its experts provide the opportunity to receive a loan pre-approval rapidly and openly while eliminating the need for any extra overpayments.

In addition, you have multiple price alternatives to pick from, which enables you to select the answer that is most suitable for consumers residing in various parts of the United States.

In addition, using the calculator, you may choose a property that is appropriate for your budget, and you can even acquire insurance; all of this is available online. The headquarters of the corporation may be found in New York.

The existence of the firm would not be possible without the backing of Soft Bank, Ally, Citi, and Ping An Bank. The company has raised a total of $905 million from 26 investors over ten rounds of funding. The SoftBank Vision Fund, L Catterton, and Activant Capital are the most prominent of these investors.
Shield AI

The firm was founded in 2015, and from its inception, its major objective has been to employ artificial intelligence in the service of ensuring the safety of citizens and members of the armed forces.

According to what is said on the website, the creator of the firm, who was a Navy SEAL in the past, drew inspiration for the company from his previous experiences.

Because a lack of data or inaccurate data can put both military and civilians in danger, the business has created software that will alleviate this problem and make it more manageable. The software on the drone enables them to read information about the surrounding area and deliver precise statistics.

The headquarters of the corporation may be found in San Diego. The company has a total of 10 investors who have contributed a combined total of $348.1 million in funding over the company's investment rounds. Among the company's investors are Andreessen Horowitz, Point 72 Ventures, and Breyer Capital.
Dixa

Dixa is a technology startup that has developed software to facilitate more efficient communication between brands and their customers. Not only does individualized contact with consumers sit at the center of their ideology, but also a welcoming demeanor and genuine concern for their clientele do.

Clientele such as Rapha, Otrium, and Wistia have worked with the organization in the past. New York, Kyiv, Melbourne, London, Berlin, and Copenhagen are the other cities where we have offices. The firm was given investments totaling 105 million dollars in 2021. There have been a total of five separate rounds of financing.
Grammarly

The firm has developed a useful program that assists users in producing error-free and more powerful written work in the English language. Because the firm makes use of such cutting-edge technology, it is now able to make real-time corrections to grammatical errors and punctuation errors.

The headquarters of the corporation may be found in Kyiv, in addition to New York City, San Francisco, and Vancouver. The firm was given a total of five rounds of funding, amounting to a total of 200 million dollars in the year 2021.
SOC Prime

The company has developed a web platform that can defend organizations against cyber assaults and stop them from happening in the first place. The material on cyberattacks and Internet dangers is gathered on their site through the work of more than 300 researchers.

Customers can acquire it through a subscription service. When utilizing the platform, all security-related procedures are given the ability to be automated. Businesses in the private sector, as well as institutions of the public sector, are among their customers. The headquarters of the firm may be found in both Kyiv and Boston.

There were a total of five financing rounds completed in 2021, with DNX Ventures, Streamlined Ventures, and Rembrandt Venture Partners each contributing $11 million to the company's coffers.
Read more about Venture Capitalists Vs Angel Investors
Which startups are most profitable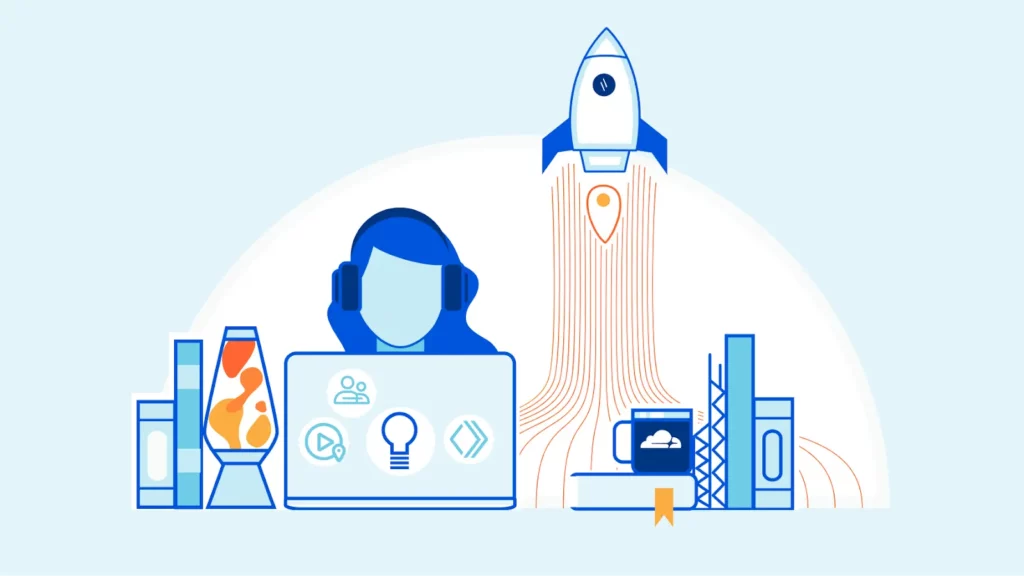 If you are prepared to launch your startup, explore one of the following industries.
1. Consultancy
Consulting may be rewarding if you are educated and enthusiastic about a certain subject, such as business, social media, marketing, human resources, leadership, or communication. You may start a consulting firm on your own, then recruit more consultants as your business grows.
2. Online resale
Those with a passion for fashion and/or retail may choose to launch an online reseller business. Although it requires time, commitment, and an eye for fashion, you may start a resale company as a side gig and grow it into a full-time occupation. You may begin by selling your old clothing on websites like Poshmark and Mercari before launching your resale website.
3. Online tutoring
The need for online learning has created business opportunities. As this is an online endeavor, you may teach a course on any topic you are competent about, regardless of geographic location. If you lack advanced knowledge in any topic, try teaching English as a foreign language online to international students.
4. Online bookkeeping
As with schooling, technology enables the online delivery of several bookkeeping services. Utilize current technology to establish your online accounting service if you are an accountant or bookkeeper who desires the independence and freedom of running your own business.
5. Medical transport company
Consider starting your courier service, especially a medical courier service, if you have a dependable car and excellent time management abilities. You would be responsible for handling test specimens, prescription medicines, and medical equipment as a driver.
You might either start your courier startup on your own or employ other drivers. And the expansion of the healthcare business bodes well for the job security of medical couriers.
6. App development
Application development may be a good career choice if you're technologically savvy. Many Americans use smartphones daily, which has raised the need for mobile applications. Meanwhile, virtual reality software has gained popularity in recent years, resulting in a need for VR application development.
7. Transcription company
A transcription startup will let you work remotely with a flexible schedule if you have a good ear and are a fast typist. Medical transcription services are highly necessary as voice recognition for healthcare providers' dictation spreads.
You can take as few or as many transcribing tasks as you'd like if you're not wanting to start immediately or if you have a day job that you'd like to retain for the time being. It's possible to expand your business by becoming a certified transcriptionist and specializing in a few subjects.
Typically, medical transcriptionists charge between 6 and 14 cents per line of transcribing, which rapidly adds up. Considering that the average turnaround time for transcribing work is 24 hours, it is essential to remain on top of the projects you take.
However, the ability to accept a small number of requests at the beginning allows you to scale up as necessary. Best of all, there are few starting costs and operating expenses. A computer, the relevant software, and an encrypted communication service are all that are required.
8. Professional organizing
Is your company strategy lacking in the enthusiasm department? Marie Kondo and other expert organizers help people discard and streamline a career. In this age of consumerism, many individuals are yearning to reduce and regain control of their belongings.
Due to the popularity of simplicity, many people find it difficult to give up long-held possessions. Professional organizers help their clients find ways to simplify their lives by guiding them through the process of decluttering.
If you are a highly organized individual who appreciates making environments useful and pleasant, you may be able to train others to do the same. If you can help people declutter and maintain their surroundings in order, you'll be in great demand!
Ask your clients for permission to take before-and-after photographs of the sections of their homes you've arranged, and use these images to build a portfolio that you can share on social media to attract new customers.
9. Cleaning service
If you enjoy cleaning, you may simply start a cleaning business. You may offer cleaning services to homes, apartment complexes, and commercial buildings with a small team, an abundance of cleaning materials, and vehicles.
Most cleanup companies charge from $25 and $50 each hour. Cleaning services are simple companies with little start-up costs; to acquire consumers, all you need is devotion, strategy, and marketing.
Consider adding luxury services, such as floor waxing or external pressure washing, for an extra price if you wish to distinguish yourself from competing cleaning services.
These services may be the determining factor between your new cleaning service and more established organizations with too many clients to perform this degree of cleaning.
10. Freelance copy/content writing
You may position yourself as an independent copywriter or content writer if you are a gifted writer with a basic understanding of marketing. Numerous businesses will pay you to create blogs, website material, or press releases.
Enhance your value by utilizing your SEO expert to assist customers in developing a plan based on particular keywords that their target audience is already using in online searches. Most freelance copywriters earn between $40 and $50 per hour, although those who specialize in a particular field might charge much more.
Because you may work from anywhere in the world with an internet connection, freelancing as a copywriter can be a rewarding career path. It is a company that can be run from the comfort of your own home, or even while traveling. You might become a full-time freelance writer if you build a large enough network and receive recommendations from pleased clients.
11. Residential care service
A history in care and hospitality can go a long way in assisting elders who require in-home care yet are housebound. This is also a career that is expected to grow in demand in the future.
According to the National Institute on Aging, between 2010 and 2050, the worldwide population of people aged 85 and older is anticipated to climb 351%, while the number of centenarians, or those aged 100 and older, is projected to increase tenfold. Many people may require assistance, often in the comfort of their own homes.
Fortunately, a background in healthcare is not required to assist elders and establish a profitable business, but those abilities will be in demand. Errands and house upkeep are among the tasks that many elderly people find difficult to perform on their own.
If you have enough experience, you might grow your business by offering services like packing, shipping and assembling, and storing furniture and other personal possessions for seniors who are moving from their homes to assisted living facilities.
12. Translation services.
The translation services business had a downturn in 2020, as did many other industries; nonetheless, the predicted rise is not surprising, given that the internet has enabled foreign entrepreneurs to access English-speaking consumers and vice versa.
This development has opened the door for multilingual speakers to offer specialized services, such as document translation and website content translation for usage in foreign markets. If you are proficient in numerous languages, you may be able to carve yourself a lucrative niche in the translation services market.
13. Digital marketing
With each passing day, the Internet's significance increases, but it also gets more difficult for businesses to effectively sell themselves online. Numerous small and medium-sized businesses would rather outsource digital marketing services than build a pricey in-house staff.
If you have expertise in SEO, content marketing, pay-per-click advertising, web building, or social media management, you may grasp a work-from-home business opportunity.
Digital marketing is a crucial component of any brand, therefore you must adapt to changes in your client's marketing plans. Social media management requires constant monitoring of comments and messages, as opposed to merely scheduling content and forgetting about it.
If you appreciate painstakingly developing and executing marketing strategies, digital marketing may be the ideal company for you. Consider becoming an affiliate marketer, which is another type of internet marketing.
FAQ
What is an excellent business opportunity?
An effective corporate opportunity has growth potential and coincides with your interests. Motivation is essential for the success of every new venture. If you are determined to create something you are proud of, your firm will have a prosperous future.
What are the most prosperous startups?
Health and beauty enterprises
Subscription-based companies
Companies that marketed both B2B and B2C
What is the most rapidly expanding industry in 2022?
Preply is a rapidly expanding individual language training service.
Conclusion
Focus on one concept at a time until you discover one that corresponds with your skills to maximize your chances of success. You can be confident that you are putting your time and effort into something feasible and proven since thousands of entrepreneurs have already implemented these money-making company ideas.
Whether you're a student, a work-at-home mom, or anybody else wishing to build a company, keep in mind that there are several successful starting chances.
If you liked this article, then please subscribe to our YouTube Channel for videos relating to this article. You can also find us on Twitter and Facebook.
Cover Image: Business Maverick