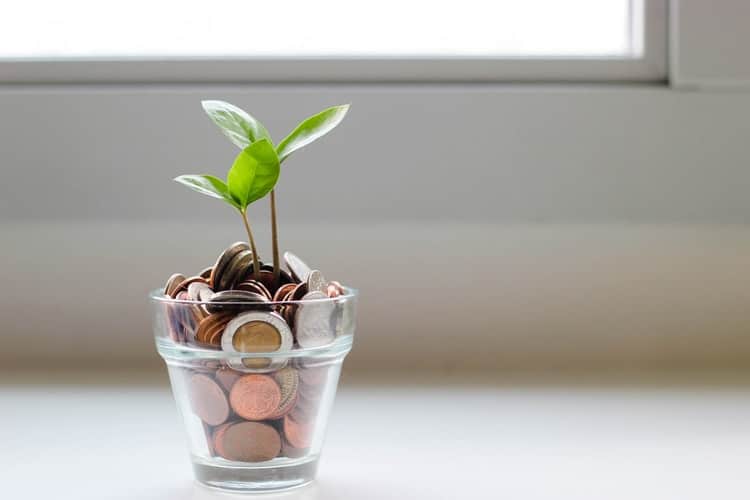 Many Impact investing companies and global Impact Investing Network have strung out in Africa within a few years. The African continent has steadily been "cashing out" on Impact Investment for more than a decade now, mostly from foreign direct investment (FDI). However, the Black continent has many emerging sectors and naturally endowed resources that many foreign investors are eyeing to queue into Impact investing in Africa.

This article will quickly touch on what is Impact investing is in Africa, how impact investing companies and global Impact investing network work? Who is the most significant Impact investing in Africa? And what else you need to know about Impact investing companies. But first, what exactly do we mean by IMPACT?
WHAT IS IMPACT?
In a layman's word, an impact could mean a direct, consequential, or significant influence that creates a change. So we could have an impact on different spheres of life; for example, an impact on the society or the people of the society is referred to as social Impact, which could then mean an improvement in people's general quality of life through better access to basic infrastructure. (Education, Food, Housing, Healthcare, etc.).

Another type of Impact that affects the environment is environmental Impact, which refers to actions that make the environment habitable, tackle climate change and reduce Greenhouse Gas emissions (GHGs). Other types depend on the sector or area of life, and such Impact is hoping to influence or improve.
WHAT IS IMPACT INVESTING?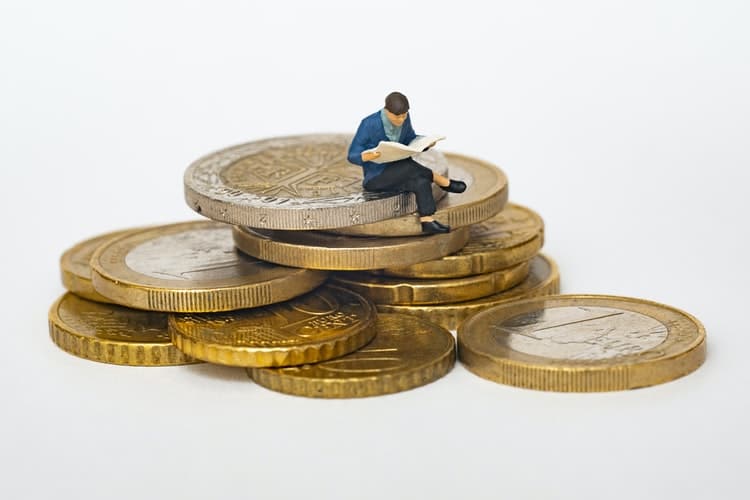 The Word impact investing has been flying around, and one would ask, What is Impact investing all About. The term "Impact Investing" was coined in 2007 in an initiative led by the Rockefeller Foundation.
Impact Investing is a purposeful investment made in Startups or organizations to produce measurable social or environmental Impact in order to make a profit.
According to the Global Impact Investing Network (GIIN), which is a body established by the Rockefeller Foundation, Impact Investing must include three criteria:
It must be Intentional
Its Impact must be Measurable
It must be Profitable
Impact investments can be made in both emerging and developed markets.
Types of Impact Investor
There are many Impact investing companies, so the impact investor depends on the sector of Impact, the products, and the expected profit. Generally impact investors can be grouped into five categories:
Early-stage impact funds,
Private Equity funds (PE),
Development Finance Institutions (DFIs),
Private Foundations,
Institutional investors (commercial banks, pension funds, and insurance companies).
10 IMPACT INVESTING COMPANIES IN AFRICA
For the sake of this article, we would be looking at ten Impact investing companies who are in or focused in Africa; most of the Companies featured are private debt or equity and are the central backbone of many industries in Africa right now.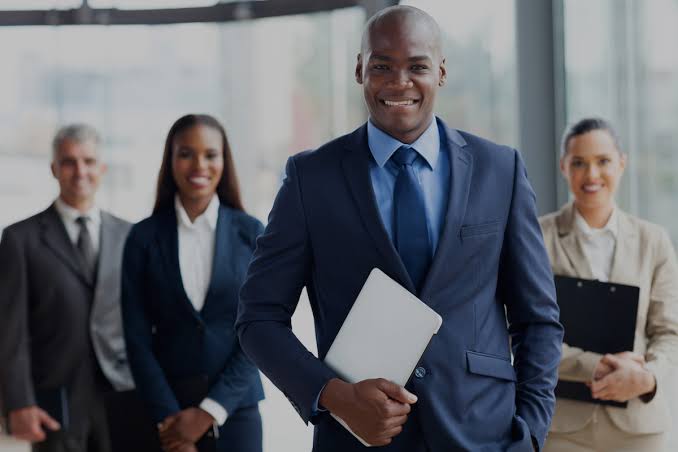 1. BAMBOO CAPITAL PARTNERS
Bamboo Capital Partners is a pioneering private equity firm that delivers positive social and financial value. Bamboo capital partners invest in businesses primarily in financial services, microfinance, energy, and healthcare that leverage technology to have an impact at scale in emerging and frontier markets. The company bridges the gap between seed and growth-stage funding through a full suite of finance options. Bamboo has a total Assets Under Management (AUM) between $100 – 499 million.
You can check their website here
2. LEAPFROG INVESTMENTS
Leapfrog Investment is a popular profit-with-purpose fund that invests in extraordinary businesses focused on financial services for the emerging consumer in Asia and Africa. It Invests in financial service businesses, most companies that provide insurance. It seeks businesses that fall into one of three groups:
i) financial institutions, ii) distributors for financial products, iii) enablers of financial services
According to data on its website, LeapFrog has reached 212 million people and has provided 130,000 jobs and livelihoods in 35 countries. You can check out their website here
3. ACUMEN FUND
ACUMEN FUND was Founded in 2001 with seed capital from the Rockefeller Foundation, the Cisco Systems Foundation, and individual philanthropic donations. The company has offices in Accra, Karachi, Mumbai, Nairobi, and New York. Acumen has a core interest in early-stage Startups that provide low-income customers access to healthcare, water, housing, alternative energy, or agricultural inputs.
Acumen started investing in Africa in 2003. One of the Impact investing companies Ithat focuses on ventures which aim to increase access to healthcare, energy, water, and housing, from land-rights documentation to agri-services for small-holder rice farmers. Since 2003, Acumen has invested over US$30 million in 25 companies from various sectors in Africa, impacting over 100 million lives and creating over 44,000 jobs.
4. CALVERT FOUNDATION
The Calvert Foundation is a Community Development Finance Institution that enables individual investors to invest in social and environmental causes. It lends to established organizations such as loan funds, microfinance institutions, and sustainable social enterprises. The foundation offers pre-development funding, as well as loans for terms of up to 5 years. The foundation prioritizes the following areas:
Affordable housing
Education
Environmental protection
Fairtrade
Financial inclusion
Healthy communities
Job creation
Women's empowerment
You can check their website here.
Also read: 10 Top Angel Investment Network for Startups
5. ALPHAMUNDI Group
AlphaMundi Group Ltd is one of the biggest African-focused impact investing companies. Founded in 2007 by a group of partners with extensive experience in the financial industry, Investing in scalable ventures in sustainable human development sectors in Uganda, Kenya, Tanzania, Malawi.
Focused on:
Microfinance

Affordable education
Fair trade

Agriculture

Renewable energy
AlphaMundi partners believe that Impact Investing is a tool for development that can enhance more classical responsible investment approaches (which often lack impact ​measurability) and complement charitable solutions.You can check them out here
Also read: Early-stage startup investors in Nigeria you should know
6. CLEAN ENERGY VENTURES
Since 2005, Clean Energy Ventures have invested in over 40 climate tech startups alongside angel investor partners at the Clean Energy Venture Group, prominent venture capital firms, leading OEMs, global materials companies, and oil majors. 2Clean Energy Ventures invests in companies commercializing disruptive advanced energy technologies and business model innovations. The company has successfully been investing in early-stage climate tech companies for over 15 years. It is now working to achieve a significant scale that will address global climate change.
For more information, check here
7. LENDABLE
Need funding to fuel your fintech? Lendable is the way to go. The company began in 2015 with the goal of getting 100,000,000 people access to crucial financial services. Investing in Frontier and Emerging Market.
Lendable is one of the best impact investing companies that believes financial services are a necessary stepping stone for individuals trying to build wealth. It is also of the opinion that fintech is the fastest way to lay those stepping stones. It has a business model that gives fintechs the capital they need to scale exponentially.
Get in touch with here
8. ACRE IMPACT CAPITAL
Founded in 2019, Acre Impact Capital invests in growth-stage, climate-aligned infrastructure in emerging markets also partnering with leading commercial lenders and export credit agencies. Acre is Investing heavily in Africa in a bid to drive economic growth and provide essential services for underserved populations. Acre impact capital has a team of global citizens hailing from 10 countries with a deep understanding of its target countries and of the innovations transforming developed and emerging markets alike. one of the impact investing companies that work shoulder-to-shoulder with entrepreneurs, strategic partners, and top-tier investors to align value with values, profit with purpose, and financial returns with social impact.
Get in touch here
9. CAPRIA VENTURES
Capria Ventures partners with and supports fund managers with in-depth, strategic, and customized services and tools that enhance the performance of their firm in critical functions. Capria enhances the manager's ability to deliver superior returns through the network effect of collaborating funds, a proprietary investment platform backed by deep intellectual property and long-term partnership services. Capria currently has 20 fund managers with 157 investments across 25 countries and USD $400 million Assets Under Management (AUM) expected to achieve USD $1 billion.
You can check their website here
10. AFRICAN FRONTIER CAPITAL
African Frontier Capital (AFC) is one of the biggest impact investing companies that has been dedicated to providing capital to sub-Saharan Africa's burgeoning entrepreneurs and companies since 2010.
AFC is currently providing receivable financing solutions to PAYGO Off-Grid Solar Home System (SHS) companies through its wholly owned subsidiary Solar Frontier Capital
AFC has been impact investing in Africa's growth platforms across renewable energy, real estate, ICT, rail, aviation, power, agriculture, and service sectors including successful exits with on the ground transactional experience in East, West, and Southern Africa.
Since inception AFC has provided 613,744 people with improved energy access
USD 13.0 million savings generated
USD 28.1 million of additional income created
193,371 tons of GHG saved
You can check their website here
What you should know about impact investing Companies
You should know that there are more than 167 private impact investing companies in Africa, all the Companies in this list are recently selected for ImpactAssets' prestigious "IA 50 Impact Fund list", which is made up of impact investing fund managers representing a broad range of geographies and impact areas of focus.
Today, impact investing in Africa has grown and evolved into a global impact investing network with thousands of organizations and billions of dollars invested in Africa.
Despite the Corvid-19 pandemic, total assets under management (AUM) among the top 50 fund managers jumped to a record US$228 billion in 2020, up from US$181 billion in 2019.