Tech startups in Africa have so far had the best year ever when it comes to VC funding. The venture capital market in Africa has consistently witnessed growth from what it used to be, over the years it has witnessed increased influx of capital from both local and international investors.
For the record, report from Partech Africa claims that African Startups raised about $400 million in 2015 and so far in 2021 tech startups in Africa have raised about $1.1 billion.
In this article, we are going to compare and contrast investment in African tech Startups for 2020 and 2021 so far. We would look into future projections for tech startups in Africa and look into VC funding in detail.
African Tech Startups Funding from 2015- 2021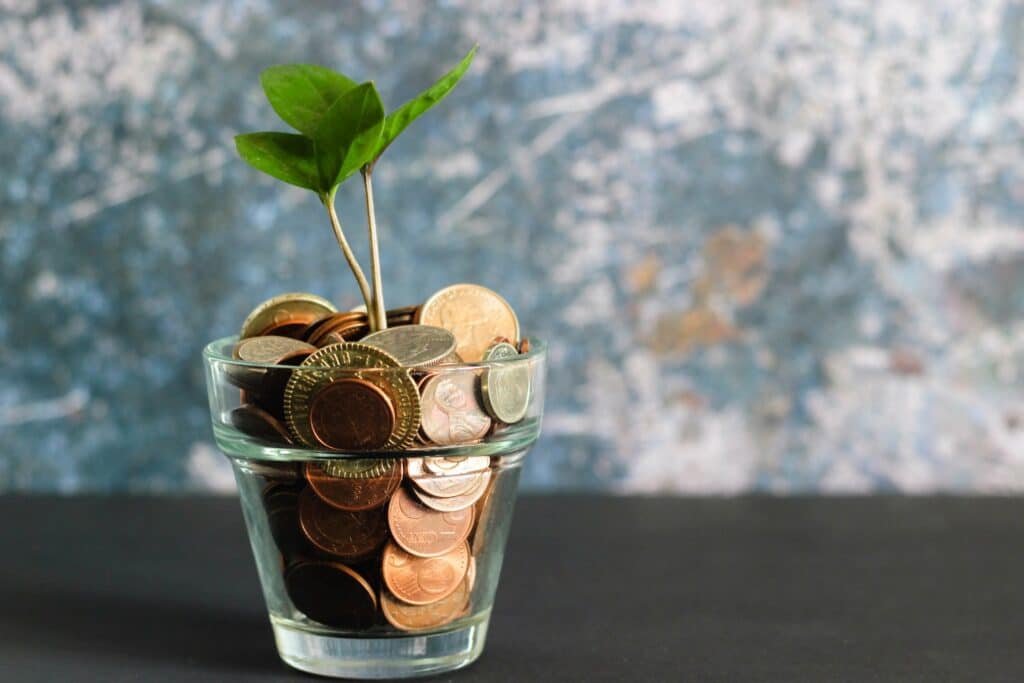 More than 300 African tech startups have raised more than US$1.1 billion combined so far in 2021, and with few months of the year still to come.
Figures according to Disrupt Africa shows, As at August, 2021, a total of 303 African tech startups have raised a combined US$1,184,220,000, up 69 per cent on the US$701,460,565 banked over the entirety of 2020. Compared to 397 funded Startups in 2020.
According to this report, Nigeria leads the way with rounds for the likes of Flutterwave, Kuda, TeamApt, FairMoney, Chipper cash and of recent Moove major contributors to the impressive funding total, but there have also been key rounds for the likes of MaxAB (Egypt), Trella (Egypt), Yoco (South Africa) and LifeQ (South Africa).
You should know that over the years, the number of Startups to secure VC funding and total investment in African Startups have continuously increased.
In 2015, only 125 startups secured investment totalling about (US$185,785,500). This figure increased to 146 startups the following year at (US$129,113,200), 159 startups in 2017 at (US$195,060,845), and 210 startups in 2018 at (US$334,520,500). The number leapt in 2019 to 311 Startups with total investment of US$491,623,400 and climbed to 397 startups in 2020 at (US$701,460,565)
Africa's Tech Startups deal in 2020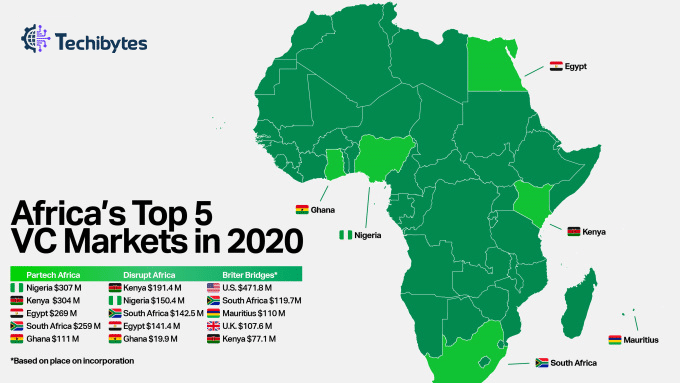 According to Partech Africa, fintech, health tech and cleantech are in the top five sectors. But, as expected, fintech took the biggest chunk of African VC funding. Fintech represented 25% of total African funding raised last year, with Agritech, logistics & mobility, off-grid tech and health tech sectors following behind.
On the contrary, Disrupt Africa report (african tech startups funding report 2020) shows Fintech startups raised 24.9% of the total African VC funding. E-commerce, health tech, logistics and energy startups taking the largest chunk respectively.
Also read: top 10 investors looking for entrepreneurs in Africa.
Future projections on VC funding of African startups in 2021
So far in 2021, tech startups in Africa have raised over $1.1 billion in 2021 according to Disrupt Africa. This year, AfricArena, in a new report, is predicting that VC funding in African startups would increase between $2.25 billion and $2.8 billion. If this is achieved, it will surpass 2019 figures.
The impact of the pandemic has its upsides and downsides on the tech ecosystem. One of the upsides of the pandemic is that it heralded a new wave of digitalization, almost everything you can think of has now gone digital, from E-commerce, Health-tech, virtual currency, B2B solutions, Fintech, eLearning etc.
AfricArena projected that the first two quarters of 2021 will be similar to Q4 2020, with the mix of factors mentioned above. As a result, an extremely strong acceleration of deals from Seed to Series B as well as major growth deals, together with some IPOs that will cause an increase in investment in African startups.
In conclusion
The top four countries in Africa for VC funding include Nigeria, Kenya, Egypt and South Africa.
2021 is a record smashing one for tech startups in Africa already, but the question is whether or not 2021's total investment can double the amount startup investment round in 2020, will other tech sectors be able to achieve the same feat? – only time will tell!