Netflix's future is in big trouble, in fact, the ship is declining and sinking at the moment, and here's what could ultimately save it from going overboard!
Netflix lost 200 thousand subscribers in the first quarter (Q1) of 2022, a huge loss that hasn't been recorded since the streaming service startup was launched in 2009. Now, they may lose 2 million more subscribers before the end of the year. But we think ads can save Netflix, and also rack in an additional $4 billion in ads revenue and I'm going to show you how in this article.
How Does Netflix Work?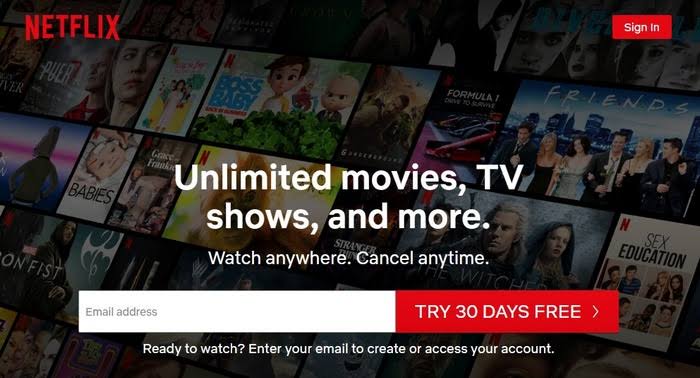 Netflix is a subscription-based streaming service and production company that offers a wide variety of award-winning TV shows, movies, anime, documentaries, and more on thousands of internet-connected devices.
Netflix was founded on 29 August 1997 by Reed Hastings and Marc Randolph in Scotts Valley, California.
On Netflix, You can watch as much new or old content as you want, whenever you want without a single commercial or unnecessary delay at a monthly price.
Certain startups have been able to disrupt the industries they operated. For example, SpaceX is disrupting space exploration, Facebook brought social media and human connectivity to a whole new level, Amazon demolished Moms and Pops and made ease of buying almost any products in one place possible, and Motorola replaced Bakelite Telephone, creating the first mobile phone in the world and likewise, Netflix took over Television and turned it into a media-streaming and video-rental startup company.
But, if there is one company that has truly disrupted a market, it's Netflix. For more than 24 years now, Netflix changed the concept of buying and selling DVDs and online rentals to herald a new age of online streaming in the entertainment industry. For that long, it has been a smooth and rosy journey for Netflix stock until recently this year when the stock started plunging and the company is massively losing its customers. 
HOW NETFLIX STARTED

There's a saying that says necessity is the mother of invention but sometimes bad experience could be the trigger of the idea that becomes invention. Reed Hastings who's now the co-founder and current chairman of Netflix was a computer scientist and mathematician, who worked as a marketing director for Pure Atria.
Reed used to be an avid lover of comics and television shows, so he often rented VHS cassettes, still, remember what cassettes look like?
Back to the story, on this fateful day, Reed, unfortunately, was six weeks late to return his Apollo 13″ VHS cassette, on getting to the rental store he was fined a $40 fee. Imagine a $40 fee in the 90s, this was so painful to Reed that he decided to do something about the incident.
Reed called on his friend Marc Randolph and they both came up with the idea for Netflix while carpooling between their homes in Santa Cruz, California. They co-founded Netflix in 1997 but officially started in 1998 as an online DVD rental service company, with only 30 employees and 925 titles available—almost the entire catalog of DVDs at the time.
Reed decided to enter and disrupt the $16 billion home-video sales and rental industry. Because he wanted to bring ease and choice to the sector instead of being bound with the same service over and over again. Users chose any movie and television titles from Netflix's Website; the shows were then mailed to customers in the form of DVDs for a fee, along with prepaid return envelopes, from one of more than 100+ distribution centers.
You should know that Randolph and Hastings met with Jeff Bezos, where Amazon.com offered to acquire Netflix for between $14 and $16 million. Left to Randolph Netflix would have been acquired but Hastings turned the offer down, being the majority shareholder of the company. Hastings was more concerned about making it easy for people to get access to DVDs online.
In Just a few years of existence, Netflix began to extinct physical video rental shops, as everyone preferred the idea of renting online. Cable TV also started experiencing losses as people were canceling their subscriptions.
In 2000, Netflix launched its famous monthly subscription model and dropped the due-date and late fee penalty model. In 2013, Netflix movies became a global phenomenon. Fame has spread worldwide and it keeps expanding to new international markets.
During the 2010s, Netflix was the top-performing stock in the S&P 500 stock market index, with a total return of 3,693%.
The Crash of Netflix

As of March 31, 2022, Netflix had over 221.6 million subscribers worldwide, including 74.6 million in the United States and Canada, 74.0 million in Europe, the Middle East, and Africa, and 39.9 million in Latin America, and 32.7 million in Asia-Pacific.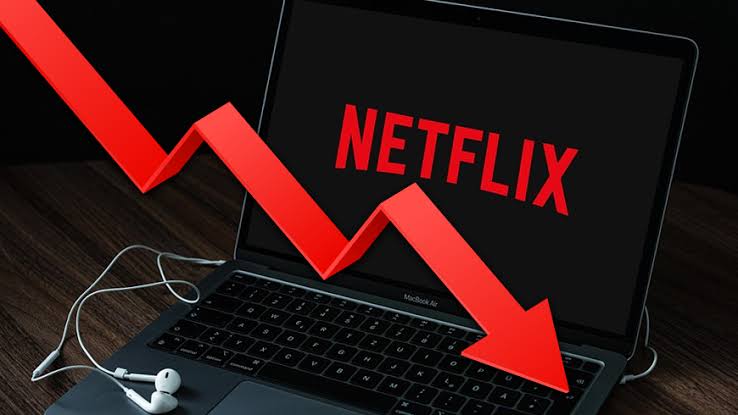 But now, In less than a year, Netflix share (NFLX) price has dropped by more than 67.5%
And, since 2009, for the first time, they reported a 200,000 decrease in their subscriber numbers. The predicted user trend of losing 2 million more in the current quarter is not funny.
Consequently, its Q1 2022 revenue also fell to $7.87B from a forecasted $7.93B. That's still an increase of $1.58B from the previous quarter.
Why did Netflix crash?

During the pandemic, Netflix enjoyed its biggest success and growth. Squid Game became the platform's biggest series ever with more than 111 million streams. In fact, Netflix made $30 billion in revenue while its net income increased by 85% to $5.12 billion during this time.
Additionally, in the last quarter of 2021, it also added 8.3 million paying users. But the end of the pandemic also comes with its negative side. Businesses worldwide experience a downslope and people shifted focus Abit from Netflix. In 2022, Netflix lost 640,000 members in the UCAN (U.S. and Canada) region.
Another obvious reason why Netflix is experiencing a stunted growth is due to the ongoing war in Russia. Netflix shut down its operation in Russia due to the war and lost about 700,000 subscribers in return.
Gone are the days when Netflix used to be the almighty online streaming service, the platform now has a host of strong competition to compete with. For example Disney and Amazon prime control about 41% of the streaming service market in India. Netflix also has a relatively high price compared to other players in the market is also a big turn-off for subscribers.
For instance, when Netflix lost subscribers in Q1 2022, Disney Plus gained 11.8 million. Similarly, HBO Max also gained an additional 3 million subscribers, while Roku gained 1.1 million new users.
Another big problem Netflix is having is the issue of the password Sharing feature. What do I mean? Currently, there are 100 million users who are now subscribers but are sharing the password of Netflix's 222 million subscribers. That's a loss of 100 million people that Netflix is not looking into. Imagine charging $10 per month from each user. That's a whopping $1 billion monthly revenue.
'Ads Revenue' The Saving Grace for Netflix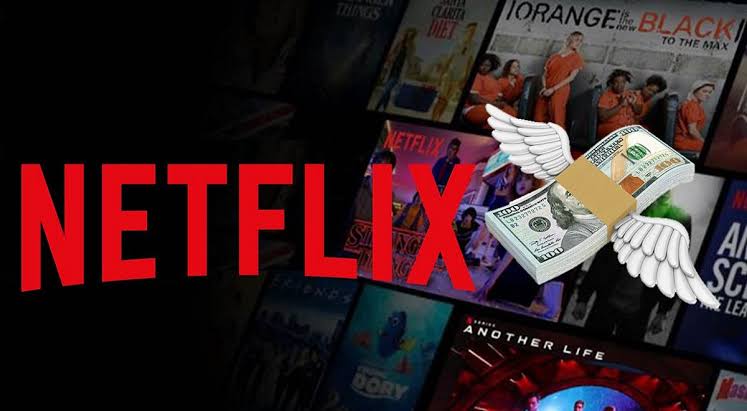 For a business that has thrived for more than 2 decades, shareholders are now starting to worry that the days of fast growth might be coming to an end for this popular streaming stock. But is there a solution to all of these uncertainties? How about the idea of advertisement? Let's call it the introduction of ads-supported models.
Netflix could start introducing the model to the 100 million users who are not subscribers but share passwords to access the platform. This is definitely one smart way, it could monetize its non-paying users. This strategy could also reduce the practice of data sharing.
Take YouTube, for example, imagine having to subscribe before you get access to watch videos on YouTube? Even though there's still a premium version of YouTube, most people would likely watch videos with ads. In Fact, most people actually prefer the idea of ads to subscriptions. At the end of the day, it's a win-win for both parties.
If you liked this article, then please subscribe to our YouTube Channel for WordPress video tutorials. You can also find us on Twitter and Facebook