If you're looking for a virtual environment to work together, create, or just hang out with friends and talk shop about your favorite games, Discord is swiftly taking over the internet as the go-to gathering spot. Starting on the platform is simple, and a Discord server may be anything you want it to be, such as a virtual classroom or a place to share music and art ideas.
Do you want to know how to make money on Discord? Then you're at the right place!
See 19 Best Websites To Sell Feet Pictures And Make Money
Table of Contents
How Does Discord Work?
Using Discord is simple if you understand the fundamentals. Remember that you must be 13 years old or older to use Discord.
Even though the platform does not directly provide tools for making money, it is still possible to do so by utilizing its infrastructure to carry out numerous tasks. By utilizing the capabilities offered by the service, we may create various strategies for making money with a Discord server.
Additionally, we benefit from the service's expanding user base, which expands our opportunities to make money using Discord. As long as they do not break any of the terms or conditions of the platform, more and more people are setting up servers to share information they are passionate about and to make money from it.
Discord, however, operates under a freemium model, allowing users to access premium features in exchange for a monthly subscription fee.
When you establish your profile, everything begins. To assist in distinguishing your profile from others with the same username, Discord will give it a four-digit user ID when you choose a nickname.
Read HOW TO SELL PHOTOS ONLINE AND MAKE MONEY
Can I Make Money on Discord?
Speaking, chatting, hanging out, and staying in touch with your friends and communities can all be done on Discord. If you know what you're doing, it might also be a terrific location to earn money online.
In particular, you will first experience some difficulties when it comes to expanding your Discord server. With the proper tactics and enough time, though, you will have a sizable community.
Ads, affiliate marketing, contests, premium memberships, and contributions are just a few ways to make money on Discord. Let us now look at how to make money on Discord
Check out 8 Great Ways On How To Make Money Watching Netflix
How To Make Money On Discord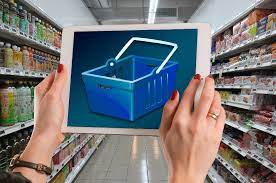 The Discord platform makes it simple to advertise and market various goods and services, including artwork. Through websites like Red Bubble, Tee Public, or Zazzle, artists may use their creations to create t-shirts, tote bags, coffee mugs, and other items.
Following that, you can advertise and sell your things on Discord and if you want to know how to make money on discord, advertising online is one of the best approach.
Alternatively, you can use Shopify to create an online store to sell your products, including apparel, jewelry, toys, and more.
2. Selling Video Games or Apps
The Discord Store, which permitted developers to sell games and apps on the network, was shut down by Discord in December 2021. However, you may still promote your games and apps on Discord and then sell them on a different website, like the App Store or the Google Play Store.
If you meet the requirements, you can also resell premium subscriptions to applications that offer games, first access to item releases, and more. The best part is that creators receive 90% percent of the revenue and if you want to know how to make money on discord, try this method.
3. Sell Server Subscriptions
Discord has just made it possible to purchase server subscriptions. By doing so, developers can provide members with premium content, such as emojis, access to premium Voice or Text channels, or exclusive content. A subscription might cost anything between $2.99 and close to $200.
You might be able to charge users only to join if your server is valued enough. However, most producers will prefer to offer a free server before introducing tier-based advantages for members.
Selling your server subscriptions is one of the best approach if you have ever thought of how to make money on discord.
4. Sign Up As an Affiliate
Additionally, you can sign up as an associate for e-commerce platforms like Amazon and make money whenever customers buy the things you endorse or review.
If your Discord server is live, you can sign up as an affiliate for the goods or services you promote. For instance, if you manage a Discord channel devoted to personal finance, you might share links encouraging users to sign up for bank accounts, credit card applications, or money-saving programs.
Signing up as an affiliate is one of the best approach if you you want to how to make money on discord.
5. Look for Sponsors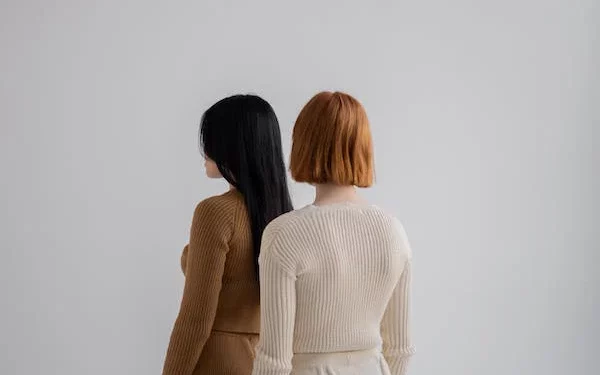 Some of your favorite companies may pay you if you frequently stream videos and have a high-traffic Discord server. Ask companies relevant to your server topic if they will pay you to promote their merchandise.
6. Marketing Business On Discord Server
In a perfect world, you would pick products from well-known brands. Be specific about the benefits you will receive in return for helping to promote their business. On top of marketing the business on your Discord server, you can also post and upload videos to other social media networks.
7. Through contributions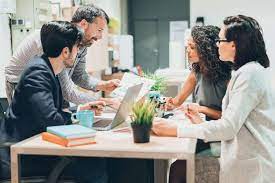 For fans who wish to express their gratitude for their work, several prominent Discord influencers accept donations via Patreon. This is one of the simplest methods to earn money on Discord without putting much effort forth if you have a sizable audience and if you want to know how to make money on discord, contributions is one of the way.
8. Become a Moderator on Discord
You might consider becoming a Discord moderator if you frequently visit your favorite Discord servers. A Discord mod will monitor posts on the server, respond to member inquiries, and inform the server host or admins if there is a problem or if a member is acting inappropriately.
Most Discord moderators volunteer their time for the server out of a sense of duty and occasionally in exchange for benefits from the host and admin.
However, some bigger companies or extremely popular and lucrative servers employ moderators to assist with server management. It is one of the best way if you want to know how to make money on discord.
9. Utilize a Tipbot
By installing a bot like a Tip.cc, you may also configure your Discord account to receive tips over chat. With the help of this bot, you can receive payment in several cryptocurrencies only for operating a popular server. Another well-known cryptocurrency tipping app is Tipper Bot, which enables users to take tips like Bitcoin Cash.
Using bots is one of the surest way if you want to know how to make money on discord.
10. Selling Your Discord Server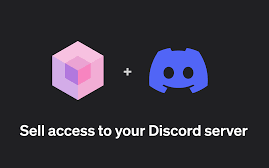 You might want to sell your server if you've developed a highly trafficked one on a well-liked subject. You would receive a large sum in exchange for losing whatever passive or recurring income the server produces. But, of course, building another server to be just as successful is always possible.
Read Also; Thrilling Easy Ways To Make Money During Halloween
Procedure For Joining Discord
Create an account on your server to get started. It should also be mentioned that these procedures can be followed similarly on their web, desktop, and mobile applications. The procedure for signing up on the site will be discussed first:
Head over to the Discord signup page.
Complete the registration form by entering your username, email, password, birthday, and phone number.
Reading and agreeing to the platform's terms and conditions is necessary.
You must provide identification proof, so check your email to see whether Discord has sent you a message. A code given through SMS to the phone number you gave can also complete this process.
How Do Discord Bots Work?
You can add Discord bots to your server with a few easy scripts. Then, they're used to automate specific tasks and greatly simplify server management.
Whether you want them to manage users, post news, play music in voice chat channels, or do anything else, you may choose from thousands of bots.
Discord bots undoubtedly make your life easier, but they take some technical skills to set up and operate. However, you can engage engineers to create a bot tailored to your needs and specifications if you're ready to invest money (and the time to wait).
Have you seen 20 Great Ways To Make Money During The Summer Break
Joining Discord Servers
Joining public Discord servers is simple; you only need the server's invite link. The invite link for most public servers can be found on their website or in a relevant forum. In addition, if server administrators want to attract more users, they can establish new invite links.
However, there are also lots of smaller communities and servers that are managed by collectives of people. If you're trying to join a server like this, you'll need an invite link from a server member. You can only join up to 100 servers as a normal user or 200 servers as a Nitro user.
How to Set Up a Discord Server
Setting up a Discord server is simple if you want to build your own community. First, click "Add a server" at the bottom of the server list on the left side of your app. Then, use one of Discord's server layouts made for gaming, school clubs, or study groups if you want, or start from scratch.
If you decide to choose the DIY path, a quick questionnaire that seeks to simplify things will be presented to you. But, of course, you are always free to omit the questions and proceed in your way. Once the server has been set up, you can invite users and add bots to help.
Frequently Asked Questions
What Is Discord?
Discord was first introduced in 2015 as a text and voice chat service targeting gamers. Players might connect to a server to discuss and play well-known video games.
Gaming enthusiasts may join online and stream their games using the service after it integrated with Twitch, Spotify, and Xbox Live in 2017 and introduced video calling and screen sharing.
How does actual money get made on Discord?
You can earn unlimited money on Discord through subscriptions, sponsorships, tips, contributions, and the selling of goods. For example, if you charge $5 monthly for premium material on a server with 1,000 users, you will earn $5,000 monthly.
Are Discord moderators paid?
Most Discord moderators work without the expectation of compensation to support their favorite servers. However, some bigger, more successful servers in well-liked niches offer their moderators a salary.
Conclusion
Discord is a service that provides users with various tools that may be used for various things, not only for business or enjoyment. This is due to the platform's adequate architecture, which enables us to develop various Discord monetization strategies.
It should be mentioned that even if you employ several strategies for using a Discord server to make money, your initial earnings may be modest because you must gradually feed the community while utilizing the platform's features.
However, it is imperative to implement some measures to increase interest in and collaboration on your ideas.
Do you want to know how to make money on discord? then this article has supplied you with the best approach.
If you liked this article, then please subscribe to our YouTube Channel for videos relating to this article. You can also find us on Twitter and Facebook.
References
Gobankingrates.com
Makemoney.ng
Cloudwards.net