Shopify is one of the biggest eCommerce platforms in the world, thanks to how easy it is to use. With Shopify, anyone can build an online store or start a dropshipping business. Dropshipping is currently one of the most lucrative businesses in the world. If you want to go into dropshipping successfully, you need a fantastic Shopify app. 
Since there are many Shopify apps for dropshipping, you might find it challenging to choose the right one. And you certainly do not want to waste your time on an app that won't be useful in your dropshipping business. This article aims to show you the best Shopify apps for dropshipping, so stick around till the end of the article to find out what these apps are.
Table of Contents
WHAT IS DROPSHIPPING?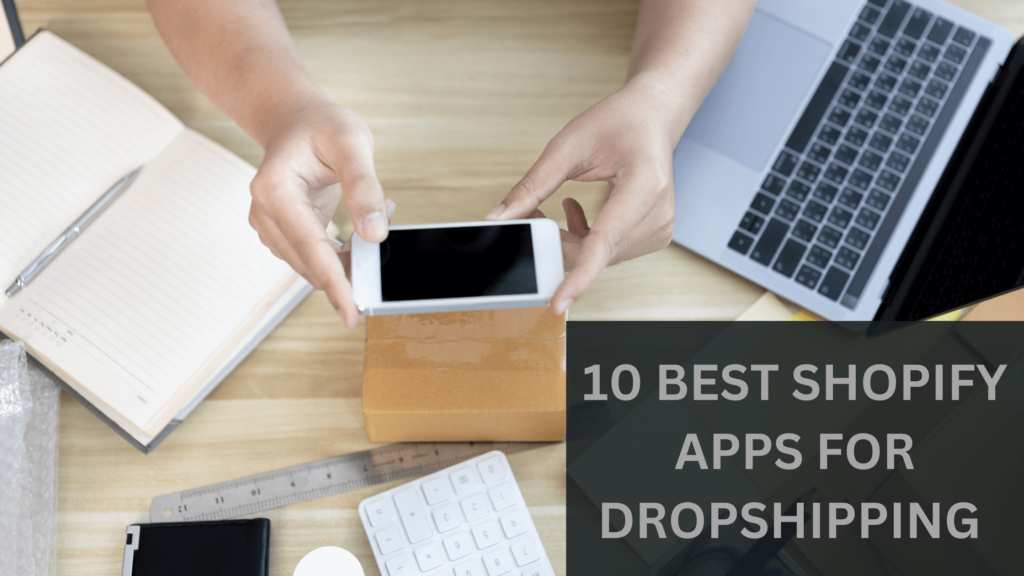 I know you are curious to discover the best Shopify apps for dropshipping, but first, let us briefly go into the meaning of dropshipping.
E-commerce store owners who don't keep stock of their goods often employ the dropshipping business model. It's a method whereby a merchant takes orders for merchandise displayed on a storefront and passes those orders along to a supplier for shipment.
Both retailers and suppliers benefit from this arrangement because they can focus where it is most needed or on the business processes with which they have the most experience. Retailers, for instance, can focus more on promoting their products and improving their relationships with their customers. In contrast, suppliers, on the other hand, can focus their full attention on managing inventory and shipping.
Starting an eCommerce busy typically involves inventorying goods and products and storing them. You will also be accountable for every step of the order fulfillment process, like inventory management, leasing a warehouse, etc.
However, with dropshipping, all these are not necessary. Dropshipping provides a different way to handle orders from online customers.
CAN I MAKE MONEY BY DROPSHIPPING? 
If dropshipping has piqued your interest, you may be wondering if you can make money from it, and the fact is, yes, you can make money from it. According to stats online, retail sales will reach a whopping $6.51 trillion in 2023, with eCommerce websites accounting for up to 22.3% of total retail sales. 
However, to make money dropshipping, you must apply some processes efficiently, such as proper marketing and product research. You should also be able to understand and manage the financial aspect of dropshipping, such as costs and cash flow. 
In the dropshipping model, there are many opportunities for error, which can contribute to difficulties like sluggish sales, exorbitant expenses, or thin profit margins. Any of these can reduce productivity, so you would like to avoid these if you want to make money dropshipping. 
10 OF THE BEST SHOPIFY APPS FOR DROPSHIPPING
Below are a few of the best Shopify apps for dropshipping. 
Judge.me 

Positive ratings on your dropshipping store can build customer confidence and increase sales. It's a fact that customers use ratings to decide on what products they should buy.

The higher the positive ratings are for a product, the more customers gravitate toward that product. On the other hand, low ratings discourage people from buying that product as they cannot trust the quality of that product. 

If you aim to gather positive ratings from your customers, Judge.me is one of the best Shopify apps for dropshipping you must have in your tool pocket. Judge.me, a product review tool, allows you to quickly implement a beautiful rating widget and begin gathering consumer feedback.

One of the best features of Judge.me is that it makes it simple to import reviews from third-party applications or AliExpress if your products have yet to receive any on Shopify. You can quickly gain potential customers' trust even though you are new to Shopify. 
Oberlo 

Do you wish to stand out from the crowd? Then Oberlo is one of the best Shopify apps for dropshipping for you. Oberlo is one of the apps you need in your arsenal because it features a wide selection of goods, including electronics, clothing, accessories, cosmetics, and toys. 

With Oberlo, you can easily pick out the products you wish to sell from this vast digital stockroom, give them unique titles, descriptions, and photographs, and put them on display in your shop. In particular, it doesn't matter what product it is because you can choose any variety from any source.

In addition, the robust product data made available by Oberlo can aid you in finding hot products, those with great promise, and those that have been overlooked thus far. Which reduces the chances of you promoting a product that people would not have much interest in buying. 
ReConvert Upsell and Cross-sell 

It is every drop shipper's goal to increase sales. However, some drop shippers make the mistake of just focusing on gaining new customers and neglecting their old ones.

As a drop shipper, one of the best things you can do is to not just focus on attracting old customers but also turn those new customers into repeat customers. 

And thanks to Shopify apps for dropshipping like ReConvert Upsell and Cross-Sell, achieving this feat is possible. The ReConvert Upsell and Cross-Sell app helps you to customize your landing page, which allows you to convert one-time customers into loyal customers. 

Many are unaware of how vital a great-looking landing page is. An excellent landing page can help customers trust you more and even help improve sales if the landing page features an excellent copy. So take this as a sign not to neglect your landing page and use this app to design a compelling landing page. 
Klaviyo

It's a no-brainer that for you to make money dropshipping, you have to market your products correctly. And one of the best ways you can market your products is through email marketing.

Email marketing has been proven to increase ROI, so if you aren't already utilizing email marketing for your dropshipping business, today is never too late to start. Klaviyo is one of the best Shopify apps for dropshipping because it can help you with email marketing, especially if you have no clue where to start. 

Your next email marketing campaign can be a work of art because of Klaviyo's ability to incorporate rich media and individualization. You may also use it to schedule automated email delivery to your clientele without you lifting a finger. In addition, you can improve the performance of your email campaigns thanks to access to a wide range of precise information.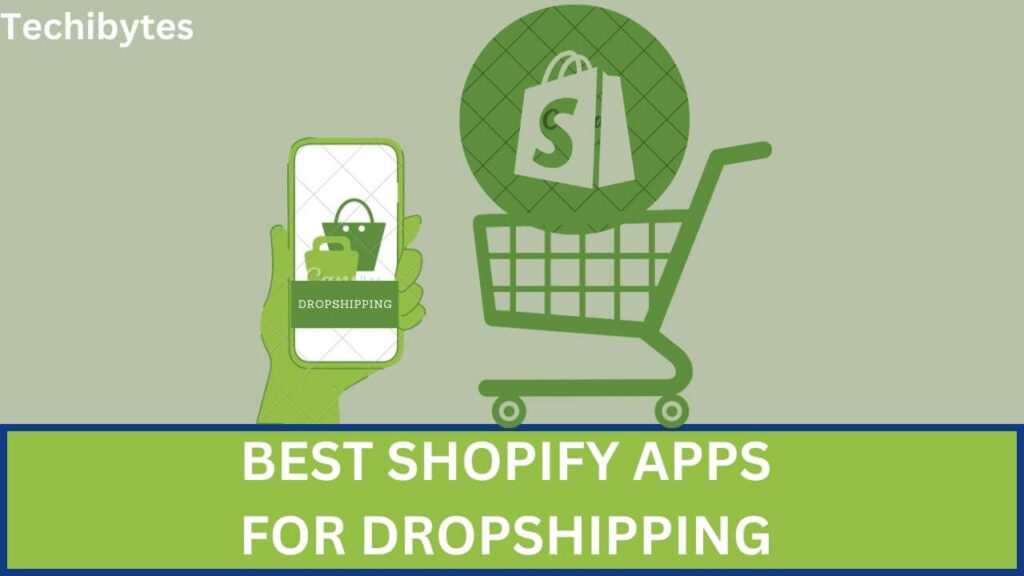 Relish AI 

The importance of excellent customer care and a sales support team cannot be overemphasized. But the truth is, it can be pretty expensive to hire and train sales support agents, especially if you are a one-person team.

That is why you need Shopify apps for dropshipping, like Relish AI, that can help with this task. Relish AI enables rapid training and deploying a team of high-quality sales and support chatbots. 
Plug In SEO 

Do you want your store to stand out from all the other millions of Shopify stores? Then it would be best if you utilized some vital SEO strategies. SEO (Search engine optimization) helps you increase your ranking on SERPs (Search engine result pages), which helps boost traffic to your store. 

Plug in SEO is one of the Shopify apps for dropshipping you need if you want to use SEO to boost traffic but don't know the first thing about SEO. Plug-in SEO helps you manage your store's SEO and increase traffic. 
DSers

DSers is famous for being among the kid of the most recognized and reliable AliExpress dropshipping collaborations.

DSers has earned an excellent reputation for being a fantastic platform for managing orders. One of the best things about DSers is that it reaches a broad audience and helps many with their dropshipping business by providing effective techniques. 
Ali Orders AliExpress Dropship

Have you been searching for a way to import products from Ali express into your Shopify store effortlessly? If yes, then this is one of the Shopify apps for dropshipping you need to use. 

With just a few clicks, Ali Orders provides an intelligent solution that makes it simple to import products from AliExpress and automatically complete orders.

With this app, increasing the efficiency of your dropshipping store will no longer be a fantasy but a reality. 
Spocket

One of the most reputable Shopify apps for dropshipping you can use is Spocket. Many customers love fast delivery at competitive prices, and one of the ways that you can provide this is by using Spocket. Spocket promises to offer quick delivery with competitive pricing at your Shopify store.

By providing speedy delivery at low prices to your customers, you will be able to stand out from the crowd and build a loyal customer base. 
UpPromote  

If you want to go into affiliate marketing if you own a Shopify store, UpPromote is the app for you. With this app, you can create the best marketing campaigns for affiliate marketing. When you go into affiliate marketing as a drop shipper, one of the perks you will reap is that your business will grow because you will be able to market all the products you sell. 

The best thing about UpPromote is that you do not need any prior knowledge about setting up a campaign. Another perk of using UpPromote is that it is easily customizable, and you can create countless affiliate programs. 
Final thoughts
Shopify apps for dropshipping are important tools you need in the palm of your hand to run a successful eCommerce store. This article highlights the best Shopify apps for dropshipping.
If you liked this article, then please subscribe to our YouTube Channel for videos. You can also find us on Twitter and Facebook.