A tried-and-true method of making money online is selling goods on an eCommerce marketplace. There are a lot of platforms and websites that let you sell things online, whether you want to start a new internet business or make passive money.
For your product type and target market, selecting the appropriate platform is crucial to maximizing revenue. In this article, we'll list the best websites to sell stuffs online that will bring in money for your business so read on!
Table of Contents
21 BEST WEBSITES TO SELL STUFF ONLINE
The best websites to sell stuff online are:
1. eBay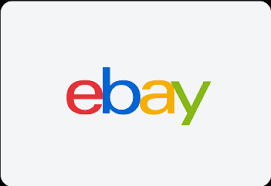 eBay is an online store where people and small businesses may sell both new and old goods. Ebay is the third-largest online marketplace in the US with a global presence in 180 countries and more than 180 million active monthly users.
Products can be listed on eBay using either the Fixed Price or Auction methods. You can also list a product at a fixed price with fixed price listings. You can establish a starting price for an item in an auction listing, and bidders compete for the item.
This platform is one of best websites to sell stuffs online.
KEY FEATURES OF EBAY
Sell used items: Ebay enables separate listings for used items, but you must accurately describe the item's condition.

Simple shipping: You may ship on Ebay using USPS, UPS, and FedEx and save up to 70% on shipping labels.

The best location to sell collectibles is through eBay's auction listings, which are excellent for luxury, vintage, and other pre-owned, one-of-a-kind things.

Scammers: Although eBay works with law enforcement to prevent the sale of fake items on its marketplace, this method is not perfect.

consumers on a budget: Because Ebay is known for offering discounted used products, you'll frequently encounter consumers on a budget.

High transaction costs: Every order placed on Ebay is subject to a commission fee of 12.9%.
2. AMAZON
Amazon is one of the best websites to sell stuffs online and it is also a marketplace for connecting customers and independent vendors is Amazon. On Amazon, you can sell a wide range of goods, including toys, sports gear, clothing, and household goods.
KEY FEATURES OF AMAZON
Power of a well-known brand: Customers have confidence in Amazon as a brand.  In actuality, Amazon is where 44% of consumers start their product investigation.

More than 150 million Prime members in the US typically shop on Amazon because of the platform's quick shipping.

Amazon FBA: For a charge, merchants can outsource storage, packaging, and shipping to Amazon through the Amazon FBA marketplace.

High level of competition: In the US, there are more than 1.2 million Amazon merchants. Since Amazon doesn't permit multiple listings for the same goods, you'll be in competition with them for the Amazon Buy Box.

High commission rates: Amazon typically levies a 15% commission fee. If you use Amazon FBA, the value of the goods will increase by 15% to 20%.
3. FACEBOOK MARKETPLACE
Within Facebook, there is a marketplace called Facebook Marketplace where people and companies may purchase and sell things and it is one of the best websites to sell stuffs online.
To sell on the Facebook Marketplace, there are no listing or membership fees. With the new Checkout tool, users in the US may make purchases straight on Facebook.
KEY FEATURES OF FACEBOOK MARKETPLACE
Marketplace on Facebook has a sizable user base with more than one billion users each month.

Low selling fee: For orders under $8, Facebook imposes a commission fee of 5%, or $0.40. Taxes and payment processing fees are included in this price.

Develop ties with your customers by allowing them to contact you through Facebook Messenger.

Building a brand is challenging because Facebook Marketplace is crowded with used goods offered by private sellers rather than companies.
4. POSHMARK
You may sell new and used apparel, shoes, jewelry, makeup, purses, and electronics on Poshmark as it is one of the best best websites to sell stuffs online.
Joining is free, and you can start listing products right away. Poshmark is better suited for selling secondhand goods because the majority of its customers are shoppers searching for a deal.
KEY FEATURES OF POSHMARK
Supportive Neighborhood: The close-knit Poshmark community responds to all of your inquiries.

Convenient shipping: Poshmark emails you the shipping label after your consumer pays a fixed rate for items weighing under 5 pounds. You can plan a USPS pickup at your door and utilize any carton or poly mailer.

High engagement: With over 45 million visits and an average session length of 10 minutes and 27 seconds, Poshmark has high engagement.

Establishing a brand is challenging because without distinctive or eccentric designs, you won't stand out from other vendors.
5. ESTY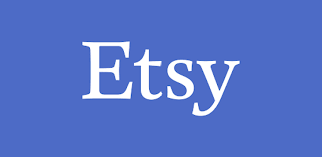 Etsy is a website where you can purchase and sell handmade, vintage, and custom craft items. There are other categories, including those for furniture, apparel, home decor, and bags.
In contrast to other online markets, Etsy enables its merchants to list digital files like digital calendars and pictures and has proven to be one of the best websites to sell stuffs.
KEY FEATURES OF ESTY
High website traffic: Etsy has more than 82 million active shoppers each month.

Built-in analytics: Etsy keeps track of a number of stats for you, including traffic and abandoned shopping carts.

Simple to use: It only takes a few minutes to create a free Etsy shop.

Low transaction costs: Etsy only levies a commission fee of 6.5% on each order.

Fiercely competitive: With more than 4.4 million sellers, the Etsy market may appear to be saturated.
6. OFFERUP
An online marketplace called OfferUp allows you to buy and sell locally. OfferUp partners with USPS to offer countrywide shipping, with the exception of Alaska, Arkansas, and Hawaii, even though many transactions are delivered by hand.
KEY FEATURES OF OFFERUP
OfferUp lets you list items for free, but it takes 12.9% of the sale price as commission.

Direct communication between buyers and sellers: OfferUp enables buyers to get in touch with vendors for inquiries about specific products.

Simple navigation: The OfferUp app offers a clean layout and filters that make finding products simple.

Average customer service: Due to its reputation for being unresponsive and inadequately managing complaints, Offerup has to improve its customer service.
7. DECLUTTR
The company Decluttr, acquires used devices from private sellers, refurbishes them, and then resells them on its website and mobile application.
On Decluttr, you may sell items such as phones, iPods, tablets, gaming consoles, wearable technology, PCs, DVDs, and more.
You must first scan the products you wish to sell and provide further information before you can advertise them on Decluttr. After which, you can send your products to a Decluttr warehouse after receiving an instant quote.
KEY FEATURES OF DECLUTTR
Time-saving: Decluttr handles the sales and marketing.Prior to listing the goods on their website, they also fix and clean them.

Included shipping: Decluttr will pay for the delivery of your goods to their warehouse.Simply drop the parcel off at the post office that is closest to you.

Quick payment: One day after Decluttr receives the products, you are paid.
8. MERCARI
Tokyo, Japan-based Mercari is an online market where you can buy and sell both new and old goods. Over 120 million people visit Mercari each month, with 26% coming from the US and 70% from Japan.
Home decor, electronics, vintage, beauty products, and tools are just a few of the product categories available on Mercari and has also found to be one of the best websites to sell stuffs.
KEY FEATURES OF MERCARI
Lower commission: All orders at Mercari are subject to a flat-rate 10% selling fee.

Integrated shipping: You have the option of using pre-made UPS/USPS shipping labels or mailing your things on your own.
The only countries where Mercari is offered are the US, UK, and Japan.

Comparatively little traffic: Mercari receives less traffic as compared to other online markets like Ebay, Amazon, or Etsy.
9. DEPOP
The Gen Z generation likes Depop, an online marketplace for clothing and generally one of the best websites to sell stuffs. Over 10 million people visit it each month, largely from the US (48%) and the UK (27%).
You can list new, used, or vintage clothing, jewelry, cosmetics, sporting goods, books, and other items on Depop. It is also one of the best websites to sell stuffs like to sell pre-owned merchandise from popular brands like Nike, Adidas, and Urban Outfitters.
KEY FEATURES OF DEPOP
Friendly to users: The Depop website and app have a simple yet original design. Depop makes it simple to browse and list products.

Automated Shipping Integration: Depop offers sellers in the US and the UK the ability to send products using an automated shipping integration.

Depop charges a 10% selling fee plus a 3% payment transaction fee, which is a high commission rate.
10. GAZELLE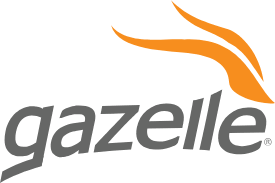 Older devices like tablets and phones are bought and sold by a company called Gazelle. Unlike Decluttr, Gazelle only offers the following products: iPads, MacBooks, iPhones, Samsung Galaxy phones, and Google phones.
KEY FEATURES OF GAZELLE
Bulk sales alternative: With their bulk sales option, you may sell devices in large quantities. Place everything in a box, then send it to Gazelle.

Customer support: The customer service staff responds immediately to all of your questions.

Free shipping: The condition of your items may cause Gazelle to change their offer once you ship them to them. If you're not satisfied with the revised estimate, Gazelle will pay for return shipping.
11. SHOPIFY
The best DIY alternative for ecommerce business owners seeking to increase online sales is Shopify. It is one of the best websites to sell stuffs online.
They provide a variety of themes that make creating an e-commerce website as simple as possible, and their $29 monthly cost includes "your own website, blog, SSL certifications [and] abandoned shopping cart recovery."
KEY FEATURES OF SHOPIFY
There are extensions for every wish and need, and Shopify also enables you to sell on Amazon and eBay.

custom-made for small and expanding enterprises

Without technical expertise, it is simple to set up, list products, and utilize; no coding is necessary.

Numerous integrations and plugins

A variety of payment alternatives and seamless payment processing

excellent client service

less options for website and app themes

Customizations demand technical expertise.
12. CRAIGSLIST
One of the best websites to sell stuffs online is Craigslist. It is the perfect option if you need to sell a refrigerator, television, or even an automobile. It enables you to get rid of one-off things, although at minimal costs, while being less regulated and more vulnerable to frauds.
KEY FEATURES OF CRAIGSLIST
Free account creation and no ongoing monthly fees
By setting up in-person pickups, you may reduce delivery costs as a localized platform.
greater danger and susceptibility to fraud than regional or international platforms
No automated posting means you have to put work into managing listings, which includes periodically reposting them to increase their visibility.
13. NEXTDOOR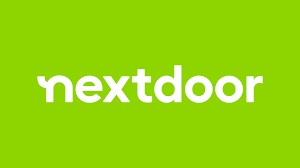 Although Nextdoor is primarily a neighborhood networking platform, it also gives you the opportunity to sell digital goods in a manner akin to Facebook Marketplace or Craigslist.
KEY FEATURES OF NEXTDOOR
By setting up in-person pickups, you may reduce delivery costs as a hyper-localized platform.
You'll have to compete for attention with missing pet images and regional events since this website is more than just a place to promote things.
Users could become irritated by your listing spam in the feed.
14. Walmart
Walmart is a major player in retail globally, and customers are increasingly using its online store. But even with less competition than you would find on sites like Amazon and eBay, you can still profit from lower seller costs.
KEY FEATURES OF WALMART
Only when a customer purchases their product do you pay a referral fee.
Since there are only 70,000 vendors, standing out is much simpler.
Low pricing commitment results in slimmer profit margins
You might need to handle storage and shipment yourself because not all Walmart vendors are eligible for its fulfilment services.
Due to the first-come, first-served nature of product listings, you must offer cheaper prices in order to outrank more established listings.
15. WISH
Sellers with unusual products and those trying to move a lot of very inexpensive items at a modest markup can both find a home on Wish. It is one of the best websites to sell stuffs online.
KEY FEATURES OF WISH
No registration costs or ongoing monthly charges
Free of product listing charges
The reputation of Wish's brand is tumultuous, with many people connecting it with inferior goods.
Since you won't be paid for an item until the buyer receives it, shipping long distances presents a challenge because there is a 15% commission fee that reduces your profits.
16. ALIEXPRESS
Many of AliExpress's products are known to be inspired by those that can be found on other marketplaces like Etsy. It is the home of extremely cheap homages to premium fashion labels.
Giving value is therefore the name of the game if you're a seller as AliExpress is one of the best websites to sell stuffs online. You may now grab a piece of the action thanks to AliExpress's expansion of its non-Chinese seller community.
KEY FEATURES OF ALIEXPRESS
Listing is free; you just pay for the goods you sell.
No need for a physical store means lower costs for inventory and stock management.
You may be dependent on sluggish or unreliable suppliers due to general lack of control over your store, which could harm your reputation.
The consumer experience is significantly impacted by lengthy and unclear shipping delays.
17. FOLKSY
Folksy may be the ideal internet marketplace for British sellers of handcrafted goods or creative artwork. Because of the platform's strong sense of community, vendors are warmly supported, and many of them are also frequent buyers. It has been found as one of the best websites to sell stuffs
KEY FEATURES OF FOLKSY
It is quick and simple to list goods and begin selling, and listings from Etsy can be transferred.
strong customer service, with frequent user praise for the "community" feeling
Because there are only 10,000 sellers on the site, there is less rivalry.
Due to its minimal brand recognition, Folksy is not the best option for high-volume merchants.
Even when selling in bulk, listing fees are applied per item.
18. BONAZA
An online store where you may sell your own branded products is called Bonanza. In contrast to most other marketplaces, Bonanza promotes developing relationships with your clients.
No listing fees, monthly store fees, or other hidden costs exist. You can publish your products to all of the main buyer channels with a single click, and they will cover all advertising costs up until a transaction is made on your behalf. Bonaza is one of the best websites to sell stuffs.
KEY FEATURES OF BOANAZA
Low commission costs: Compared to other marketplaces, Bonanza's 3.5% final value fee is extremely low.

Access to client information: Bonanza offers consumer data that aids in brand development and audience marketing for your items.

Less visibility: Unlike eBay or Etsy, Bonanza doesn't draw a sizable audience. To access Bonanza advertising, you must subscribe to a premium subscription.
19. RUBY LANE
Ruby Lane is an online store and one of the best websites to sell stuffs with a focus on vintage, antique, and collector goods. Coins, ceramics, dolls, fine art, jewelry, lamps, and rugs are common items on Ruby Lane.
Ruby Lane is one of the biggest online antique retailers in the world, despite not having the same brand recognition as other marketplaces on our list. Each day, Ruby Lane sells things worth more than $125,000.
KEY FEATURES OF RUBY LANE
Ruby Lane has a low service charge of 6.7% with a $250 maximum.

Attracts affluent customers: Comparatively speaking to other markets, the average selling price is higher. In addition, rather of drawing a broad audience, Ruby Lane draws a specific niche.

Maintenance price: For 50 goods, Ruby Lane levies a $54 monthly maintenance charge. The charge then ranges from 1 to 30 cents.
20. GUMTREE
You can advertise cars, houses, jobs, and services on the UK-based classified ad and community website Gumtree, which is predominantly utilized in the UK and Europe.
KEY FEATURES OF GUMTREE
Gumtree doesn't offer delivery services; it merely acts as a forum for listing your stuff.
Gumtree doesn't impose any commission or listing fees. As an alternative, it charges a fee to have your listing appear first in the search results.
Gumtree makes it quick and intuitive to post an advertisement. Additionally, you can use messenger to contact with your buyer.
Listings often only remain active for 30 days in most categories. For a period of 60 days, listings for goods, employment, or real estate are live.
Gumtree does not offer any assistance or assume any liability for shipping.
21. EBID
Ebid is a website where you can auction off both new and secondhand items. Ebid doesn't have the same reach as Ebay, despite being comparable and less expensive. However, Ebid just takes 5% of each sale you make, which is far less than Ebay.
Similar to Ebay, Ebid offers add-on services like bold titles, additional images, and subtitles that enable you increase product visibility.
KEY FEATURES OF EBID
little commission rate: Your cost for each sale you make is 5%; but, if you choose a membership plan, the fee can be as little as 2%.
Depending on your membership level, products posted on Ebid are automatically uploaded to Google Shopping.
Low traffic: The US and the UK account for 47% and 25% of Ebid's 350,000 monthly visitors, respectively.
FAQs
What are the most well-known websites selling clothes online?

Online clothing marketplaces like Ruby Lane, Facebook Marketplace, Nextdoor, and Etsy are well-known. The fees and charges of each vary, but their brands are solid and trustworthy.
What are the top online stores where you may sell your goods?

There are several websites where you can sell your stuff. To mention a few, you might take into account Shopify, Handshake, Bonanza, eBay, Etsy, Facebook Marketplace, or Craigslist.
CONCLUSION
The best websites to sell stuffs have been well discussed with the link for each site. Why don't you give it a try now!
If you liked this article, then please subscribe to our YouTube Channel for videos. You can also find us on Twitter and Facebook.
REFERENCES
Builder.ai
mywifequitherjob.com
RECOMMENDATIONS
10 Best Free Fake Website Checkers
14 Best Websites For Free College Textbooks
18 Best Websites To Download Books For Free
19 Best Websites To Sell Feet Pictures And Make Money