Contests are a fantastic way to increase participation in your campaigns. Since the algorithms of social media platforms are built to amplify posts that pique users' interest and activity, contest posts can be ideal for increasing visibility and reach on those platforms.
To qualify for prizes and offers, participants in social media contests must interact with the platform and gain followers, leads, or brand recognition. You can offer something of value to your followers in exchange for their encouragement to like, comment on, and share your articles.
Read on to learn more about the best social media contest tools!
See the Social Media Monitoring Best Practices For You
Table of Contents
What Are Social Media Contest Tools?
Social media contest tools are digital tools individuals and businesses use to manage giveaways, sweepstakes, and other promos. Recruiting participants, tracking submissions, and choosing winners are all made simple by social media contest tools.
Additionally, they're an excellent way to boost social media interaction and increase traffic to your website or blog.
Check out the The Importance of Social Media Listening for Brands
Benefits Of Social Media Contest Tools
Choose Winners Easily: Choosing winners is made simple when using a contest app, which is one of its most significant advantages.

Most apps allow you to choose a winner at random from all submissions. This ensures that everyone has an equal opportunity to win and that the competition is fair.

Enhanced Brand Recognition: Using a contest app can also help you raise your company's awareness, which is one of the most significant advantages.

Most applications allow you to advertise your contest on various social media platforms. By doing this, you can reach a wider audience and improve your odds of receiving more entries.

Collect Participant Data Quickly: The ease with which participant data can be gathered is one of the primary advantages of using a contest app for contests.

Most apps allow you to build digital forms and landing pages where users can input their contact information. As a result, it is simple to keep track of the submissions and select a victor after the competition.

Easy Entry Tracking: Using a contest app also makes it simple to keep track of submissions, which is another advantage.

Most apps allow you to view all the entries in one location and display the number of contestants. As a result, it is simple to determine who has joined and who has not.
What Are The Best Social Media Contest Tools?
1. Whispond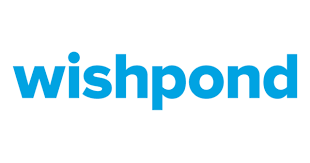 Wishpond is much more than just a tool for contests. This potent marketing tool includes a landing page builder, social contests, and other excellent lead-generation features. You can design as many types of social competitions as you want with Wishpond.
You can use the tool to create a variety of contests, including Pinterest contests, picture and hashtag contests, sweepstakes, and coupons. With Wishpond, a contest or social media ad is created because they offer a library of highly optimized templates.
This will guarantee that your giveaways and contests appear polished and perform effectively. In addition, you can monitor your contests with Wishpond, analyze the outcomes, and generate reports.
It is ideal for companies of all sizes and has everything you need to boost your lead-generation efforts on social media and elsewhere and it is one of the best social media contest tools.
Pricing:
$49 per month
2. Gleam
Gleam provides apps to help companies growth-hack their way to more followers and a bigger following.
The interface includes the following four apps:  Competition app, Rewards, Galleries, and Captures.
With verified actions, integrated viral sharing, and 1-click action features, it's possible to operate smoothly and fair competitions.
Using Gleam, you can offer your audience incentives through discounts or content in exchange for a specific action.
By enabling users to contribute photos as a means of entry, the Galleries app enables you to start user-generated content competitions. This strategy works best when trying to establish your business on platforms with lots of visual content, such as Instagram, Pinterest, and others.
Expanding your email list by using Gleam's responsive and incredibly adjustable opt-in form templates is finally a breeze. Gleam has also proven to be one of the best social media contest tools.
Pricing:
$10 per month
3. Woorise
Woorise provides a long list of features at very affordable rates that can help you connect with your audience on various platforms.
With its responsive templates and drag-and-drop builder, creating social competitions, quizzes, surveys, forms, and other things is simple. The design and layout can then be adjusted to achieve the desired look and style by dragging and dropping components onto the page.
Once finished, put the widget on your website, blog, or Facebook page and monitor your audience's engagement. Check to see if participants are promoting the sweepstakes on social media and gaining new followers.
Pricing:
$29 per month
4. ShortStack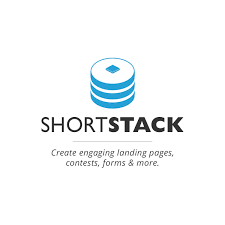 One of the most feature-rich contest systems is offered by ShortStack. ShortStack makes it simple to produce leads from social media contests, including hashtag contests, photo caption contests, and games.
You can create infinite landing pages and contests using the platform's template library or from scratch.
Thanks to its white-label capabilities, you can brand contests and published sites using the tool's custom domains.
You can embed the campaigns or make them pop up on your website to increase their visibility.
If you're in charge of a team, you can grant each member a personal account and give them each specific permissions. It has also proven to be one of the best social media contest tools.
Pricing:
$79 per month
5. SweepWidget
SweepWidget is a fully functional tool for making leaderboard competitions, immediate coupons and rewards, viral sharing campaigns, and social media contests and giveaways.
More than 90 entry options are available on more than 30 social media sites. With SweepWidget, creating sweepstakes is incredibly simple, thanks to their drag-and-drop builder.
It has all the features to raise brand recognition, email signups, sales leads, and social media engagement.
Once your contest is prepared, you can embed it into your blog or website or use your free custom landing page on SweepWidget.
The advanced analytics portal makes it simple to handle every one of your entries. For example, you can watch every user action, disqualify/delete entries, choose winners directly or randomly, and export all user data to a CSV file.
Pricing:
$29 per month
6. Rafflecopter
One of the simplest and quickest methods to launch your contest is with Rafflecopter. Both big brands and solopreneurs use it because of its reliability and simplicity of use.
A giveaway can be started in less than three minutes, and it's simple to incorporate into your website. Copy the code, paste it, and choose where to show the widget.
With one-click integration with all the well-liked social media sites, rewarding your contest is simple.
You can give participants several ways to join your contest and give these options different weights.
For Facebook contests targeted at your Facebook audience, you can also use Rafflecopter on your Facebook profile.
Pricing: $13 to $84 per month
7. Outgrow
Utilizing interactive material on social media, Outgrow allows you to interact with your audience and differentiate yourself from the competition.
The platform is the only one on the list that enables using calculators with numbers to pique people's curiosity.
For instance, you could use Outgrow to build calorie tracking calculators, calculate health risks, and more if you work in the health sector.
Using pre-made templates designed for conversions makes launching campaigns with other engaging content, such as giveaways, quizzes, and forms, simple.
Using their feedback, Outgrow can create dynamic charts and graphs after participants have finished the course material.
To allow participants to monitor their progress, you can display numerous results based on their responses or show them in real time. Outgrow is also one of the social media contest tools.
Pricing:
$22 per month
8. Agorapulse
Although Agorapulse is a social media contest platform, it is best known as a management tool, including a CRM, Facebook apps, and an analytics suite to support the expansion of your company.
This tool stands out for having a complete feedback system. In addition, Agorapulse is much more user-friendly and designed to concentrate on your key metrics if you are acquainted with Facebook analytics and their management tools.
There is an ROI calculation along with insights into the ideal posting days and hours and the media types that generate the highest levels of interaction.
Pricing:
$49 to $79 per month
9. RafflePress
Use the RafflePress plugin to quickly make your viral giveaways and social competitions if you use WordPress.
You can create your contest by selecting one of its responsive templates and customizing it by dragging and dropping components onto the contest. You can fully control how to execute your giveaway concepts this way.
RafflePress has a 1-Click Entry feature that makes signing up for your campaign simple while removing fraudulent entries, which can help make your social media competitions and giveaways fair.
Through the contest's viral sharing feature, participants can recommend a friend to help them improve their odds of winning or gain points for each successful recommendation.
Pricing:
$34 per month
10. Fastory
Modern marketing technology provider Fastory offers the best Mobile-first Marketing Package. The turnkey solution allows businesses to creatively captivate, engage, and convert the customers who matter to them, elevating their marketing efforts.
With the help of immersive games, vertical video headlines, and lead-generation chatbots that convert up to two times higher than conventional landing pages and promotions, creating important mobile-first experiences has never been simpler.
Pricing:
$499 to $699
11. SweepWidget
With the help of SweepWidget, anyone can conduct a contest or giveaway in just 60 seconds. In addition, you can design social media challenges, newsletter giveaways, coupon programs, and viral giveaways.
Small blogs and enterprise-level clients should use this method to run their sweepstakes and rapidly increase their social media following.
SweepWidget provides 90+ entry choices in addition to 30+ social networking platform connectors.
You can make eye-catching giveaways quickly and using their drag-and-drop method.
Pricing:
$29 to $249
12. Easypromos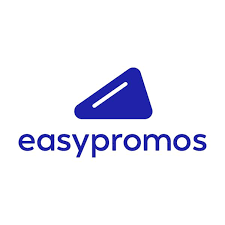 One of the original online promotion applications, Easypromos, was established in 2010. Its 20,000 clients have created over 2 million promotions since then. For the best experience for marketers and campaign managers, it has collaborated with clients all over the globe.
The framework is user-friendly, dependable, and strong. Customizing promotions down to the last detail doesn't require you to be a skilled programmer.
In addition to social media giveaways, contests, quizzes, surveys, loyalty programs, and giveaways for live events, Easypromos specializes in digital campaigns for major brands and agencies to create 24 different kinds of promotions.
Pricing:
$29 to $299
Read Also: 7 Successful Marketing Strategy to kickstart your startups
Best Social Media Contest Tools Frequently Asked Questions
Is There a Contest Program on Facebook?
Although Facebook doesn't have a native contest tool, you can easily create and manage competitions on your page using any social media contest tool in this article.
You can choose from various template patterns with any listed social media contest tools like Gleam, RafflePress, Easypromos, or ViralSweep. Etc. or make your unique design. The contest's rules and prizes can also be readily stated. All the resources you require for contest promotion and outcome tracking are available through the social media contest tool. So, it is the best answer if you're looking for a simple method to set up and manage a Facebook contest.
What are the goals of social media contests?
A social media contest is a promotion that occurs on social media and promotes interaction, leads, or brand recognition in exchange for rewards and offers. For example, you can entice your followers to like, remark on, and share your posts by offering them something of value.
How can I monitor who entered my social media contest?
Using a social media contest tool is the simplest way to manage your contest. It has an easy-to-use dashboard to see when, how, and who arrives. This enables you to track the development of your challenge and quickly select a winner once it is finished.
My Conclusion
It would help if you now had a better grasp of the various social media contest tools available and their benefits. Of course, each has a benefit, but at least you are more knowledgeable about moving forward as you compare the different social media contest tools listed in this article
If you liked this article, then please subscribe to our YouTube Channel for videos. You can also find us on Twitter and Facebook
References
startupbonsai.com
digitalgondola.com
viralsweep.com