There has been an amazing explosion of AI tools, and the number available is staggering especially if you're new to the scene. While this AI tools list brings you 11 best across eight different categories, it is only the tip of the iceberg. The leverage that AI tools provide you is evidence of a changing world and that wasn't the case some years ago.
Gone are the days when you have to think too much about what to name your company, how to create a design or template, or who is going to help you edit a video. There are tools that blow those tasks right out of the water as well as can they can be done.
It has gotten so amazing in the AI tools world that there are no-code tools that enable you to build websites without any code and tools that do as much as write the code for you. The functions of some of the software in this AI tools list will leave you in awe.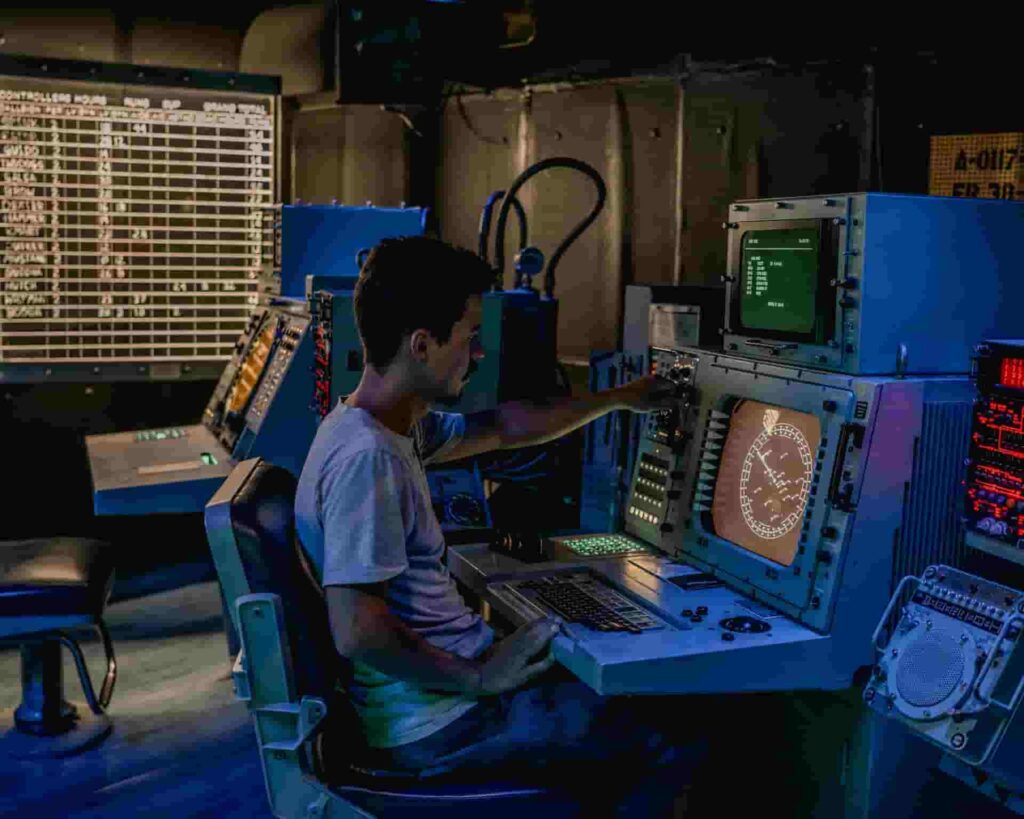 This article goes out of its way to unbundle all the fuzzy AI gist by discussing AI tools while featuring an AI tools list taken across relevant sections with links to try them out and any other details that are important for you to know. Read up.
Table of Contents
WHAT ARE AI TOOLS?
An AI tool is a piece of software that automates the completion of particular activities using artificial intelligence methods including machine learning, natural language processing, computer vision, and deep learning algorithms.
These technologies as described within this AI tools list can help with decision-making, prediction, speech recognition, picture recognition, and data analysis. Healthcare, finance, education, manufacturing, and retail are just a few of the areas that can benefit from the deployment of AI tools.
Delving into what may be described as changing definitions as AI evolves and you'd come to realise that what we considered to be AI many years ago is just accepted as normal software and some of the software on this AI tools list will soon be known as normal software as well.
Recommended: 14 Best Artificial Intelligence SEO Tools
WHAT ARE THE FUNCTIONS AND BENEFITS OF AI TOOLS?
AI tools as we see on this AI tools list can be used to perform a variety of functions that are immensely beneficial to us as individuals and at the corporate level.
Examples of these functions are text, design, video, content, productivity, business, presentations, and research.
The functions of these tools, as well as the AI tools list, are to elevate us and make work easier for us and not to replace us as many have feared. The fact remains that you are likelier to be replaced by someone who uses AI tools than by AI itself.
Both individuals and organizations may profit from the various advantages that AI tools can provide. These technologies will automate monotonous and repetitive processes, allowing you to do them faster and with fewer errors. Sam Altman, CEO of OpenAI suggests that AI will be with us for a long time, so we should all buckle up.
With AI, it is possible to analyze and examine massive volumes of data and generate insights that can aid in excellent decision-making, resulting in more informed and better conclusions.
Moreover, AI technologies may customize content and services for specific users like independent contractors and creators, making the user experience more interesting. Also, it may help you keep organized and focused by aiding you with productivity chores like scheduling, reminders, and email management.
Must read: Best AI Art Generator You Must Use Today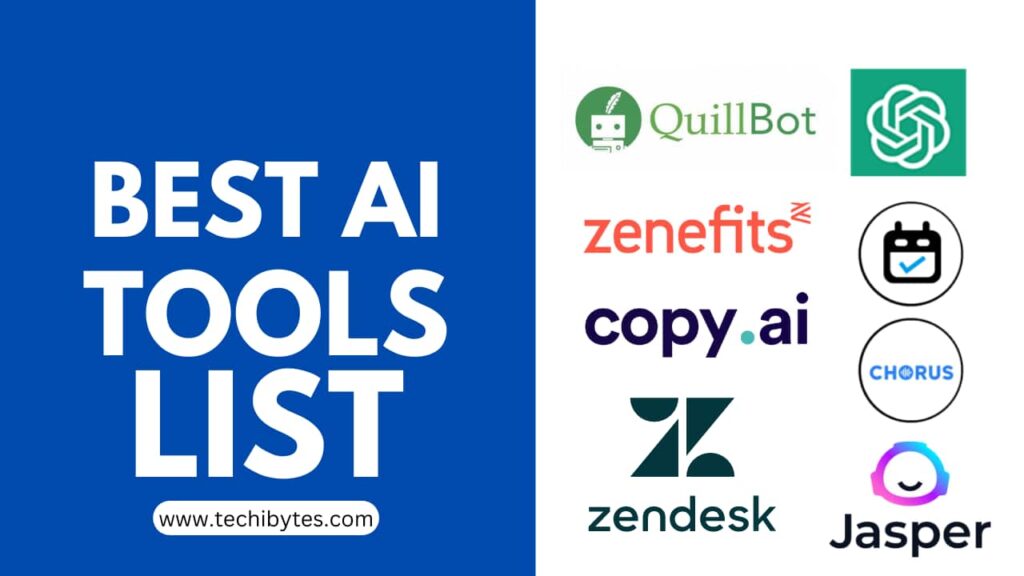 BEST 11 AI TOOLS LIST
Topping this AI tools list is ChatGPT. Based on the GPT (Generative Pre-trained Transformer) architecture, ChatGPT is an AI language model created by OpenAI. It is intended to produce human-like text output responding to user-entered prompts or inquiries.
In order to acquire linguistic patterns and perform tasks involving natural language processing, ChatGPT was trained on a sizable cornucopia of text from a variety of sources, including books, papers, and websites.
Visit a website that provides access to ChatGPT to get started. ChatGPT has been integrated into a number of different websites and applications, giving consumers a simple method to communicate with AI.
After you've opened ChatGPT, you may begin entering your query, remark, or statement in the supplied text field. To ensure that the AI can comprehend your request and produce a pertinent response, be as detailed as you can.
After receiving your input, ChatGPT will respond based on its comprehension of the situation and the knowledge it has acquired via training. Keep in mind that while AI may not always offer the ideal solution, it will often create a language that is intelligible and cohesive.
Next on this list of AI tools list is Rytr, which is an AI-powered writing tool that employs natural language processing (NLP) to assist users in producing material fast and effectively.
It provides a variety of capabilities, including the ability to interface with other platforms like WordPress and Hubspot, configurable tone and style, and content templates.
Rytr can be useful for a variety of use cases, such as producing blog posts, social media material, and marketing copy. It can save users time by automating portions of the writing process and offering recommendations and prompts to help produce ideas.
Ultimately, Rytr may be a helpful tool for individuals who need to create material fast and effectively, but like with any tool, it is vital to assess its capabilities and decide if it is a suitable fit for you.
Rytr has three plans, which are the free plan, the saver plan and the unlimited plan.
Adobe is one of the most popular text and design software developers and their Adobe Firefly AI deserves a spot on this AI tools list.
Firefly AI is a machine learning platform at its heart that analyzes massive quantities of data and makes predictions using cutting-edge algorithms and deep neural networks.
Fundamentally, it may assist designers and marketers in making better-educated decisions by giving them insights and suggestions based on real-time data.
One of Firefly AI's most important advantages is that it may help designers and marketers work more effectively and save time. Firefly AI can analyze data and generate designs for you in seconds rather than taking hours. Because of this, you can devote more time to developing and perfecting your content, which eventually yields greater results.
Descript is an audio and video editor that allows audio-to-text transcription. They permit either manual or automatic transcribing, and the platform is very collaborative and advised. Being a top-tier AI tool, we highlight it on our AI tools list.
Descript operates in a straightforward manner. Artificial intelligence is used to automatically transcribe all of your uploaded audio, and then you may modify your recordings by simply highlighting and moving (or removing) any words or phrases in a text editor.
The first thing to do after importing and transcribing the files is to use Descript's Eliminate filler words tool. Hundreds of "stutters" are highlighted in your transcript after scanning it, and they may all be quickly deleted with just one click.
Synthesia is a technology startup that offers an AI-powered platform for producing customized video content. Its artificial intelligence (AI) application automatically creates films based on text input using natural language processing, computer vision, and machine learning algorithms.
The tool may be used to make films for a variety of reasons, such as marketing, instruction, and amusement. They have two pricing models for personal and enterprise.
Using Synthesia, users may enter text and pick from various customization choices, such as the video's tone and style, the type of animation, and the music and sound effects.
The AI tool then creates a video that is tailored to the user's requirements. The end result is a high-quality video that is suitable for the online distribution and has been optimized for these platforms.
Perplexity Using extensive language models, AI is an answer generator that provides precise responses to challenging inquiries. The platform is driven by big language models and search engines. Search results and AI capabilities have a limit on accuracy.
Perplexity AI is superior to ChatGPT since it mentions its sources after responding to user questions. Users may easily check the facts thanks to this!
It also has a Bird SQL. The Twitter search interface is powered by the platform's structured search engine.
The software converts the natural language into SQL with the aid of OpenAI Codex. As a result, it enables users to search across expansive data sets like Twitter.
Rationale AI is a decision-making AI tool, and it is quite good at what it does. It is common knowledge that making quality decisions may be difficult, especially when you have to evaluate several elements and the possible effects of your decisions.
Rationale's AI is particularly made to assist you in making wise selections using GPT3.x and in-context learning algorithms. That earns it its spot on this AI tools list.
Rationale's speedy generation of cost-benefit analysis, pros and cons lists, SWOT analyses, and other decision-making processes is one of its most notable characteristics. This indicates that you can evaluate your alternatives fast and simply and come to a more logical conclusion.
Here, critical reasoning is also tailored to you and your business, taking into consideration pertinent data to provide more accurate analyses and better inform your decisions. Also, you may alter the analysis's tone to fit your desired narrative, making it more relatable and interesting.
Gamma, a fresh platform for concept presentation, is on our AI tools list for its role in graphics and design. AI-based technology is used. Simply begin writing. With no formatting or design effort required, beautiful and captivating material. With this AI generator, you can go from notes to a first template in less than a minute.
With a single click, polish and prepare it. No more template lock-in or slide masters. Work more quickly by using a custom template. Send a website or present in person. Convey your message in its current form. Utilize nested cards to drill down to the specifics.
Leave dull graphics and text walls behind. Anything may be embedded, including movies, charts, and websites. You're sure to leave your audience more interested and paying closer attention.
Recommended: BEST AI IMAGE GENERATOR
According to Consensus, a search engine, scientific research findings are quickly gathered and distilled utilizing AI to improve global knowledge. Have you ever wondered what data shows about something that interests you, for instance?
Consensus will provide you with the answers to any questions you may have after scanning through millions of research articles right now. Consensus makes the promise that you can become an expert in studies on subjects like food, fitness, and economic policy in a matter of seconds.
Their AI searches only employ published, peer-reviewed sources. Consensus is the product on this AI tools list most tailored to academics. According to the firm, Consensus offers 400 million academic articles from some of the most prestigious publications, and scholars.
Grammarly is a platform for online grammar, spelling, and plagiarism detection. The creators of Grammarly are Brad Hoover, Max Lytvyn, Dmytro Lider, and Alex Shevchenko. Alex Shevchenko and Max Lytvyn created it in Kyiv, Ukraine in 2009.
Grammarly looks for grammatical mistakes, identifies difficult or wordy twists of phrases, examines stylistic coherence, parses phrases to determine whether they are active or passive structures, and does a variety of additional tidying-up chores.
The software was designed and intended to reduce reliance on human editors and proofreaders for certain checks as they tend to miss many of them too. On this AI tools list, Grammarly is probably the most popular.
There are several free services provided by Grammarly. Microsoft Office is supported, and there are browser add-ins, native software, and a keyboard that will correct you all available for Android and iOS.
Read: Grammarly alternatives
Without any coding or design experience, company owners, marketers, and entrepreneurs can use it to quickly and easily construct beautiful landing pages and begin gathering subscribers. You can expand your business, test your tactics, and launch ideas rapidly using Mixo.
The instantaneous creation of high-quality website content is one of Mixo's primary advantages. A variety of templates are available, and you may alter them to fit your company's needs.
In accordance with your company's goals, target market, and business specialty, Mixo's AI-powered engine can produce relevant and interesting content.
This implies that you may quickly launch a completely working website without having to spend hours producing content from scratch.
As the last on this AI tools list, Mixo is for those who want to skip on the struggles of web design and UI/UX.
CONCLUSION
This AI tools list is a convergence of different needs in the workspace and data shows growing use cases for most of the tools abound. Advancement in the technology that makes this possible such as Machine Learning and Natural Language processing has led to the creation of ChaptGPT4 and SuperAgents, which would be discussed in another article.
If you liked this article, then please subscribe to our YouTube Channel for videos. You can also find us on Twitter and Facebook
REFERENCES
RECOMMENDATIONS