As a writer, either blog writer, copywriter, or any form of writer, you'll agree with me that grammatically wrong sentences can ruin your writing career. Even though Grammarly is a great grammar checker and writing aid, other Grammarly alternatives works just as well.
If you're interested in finding a Grammarly substitute that will work for your writing requirements, this piece is for you.
We will detail more on the 8 Best Grammarly alternatives stating their essential Features and prices, so keep reading!
See the Amazing Best Podcast Editing Software
Table of Contents
What is Grammarly?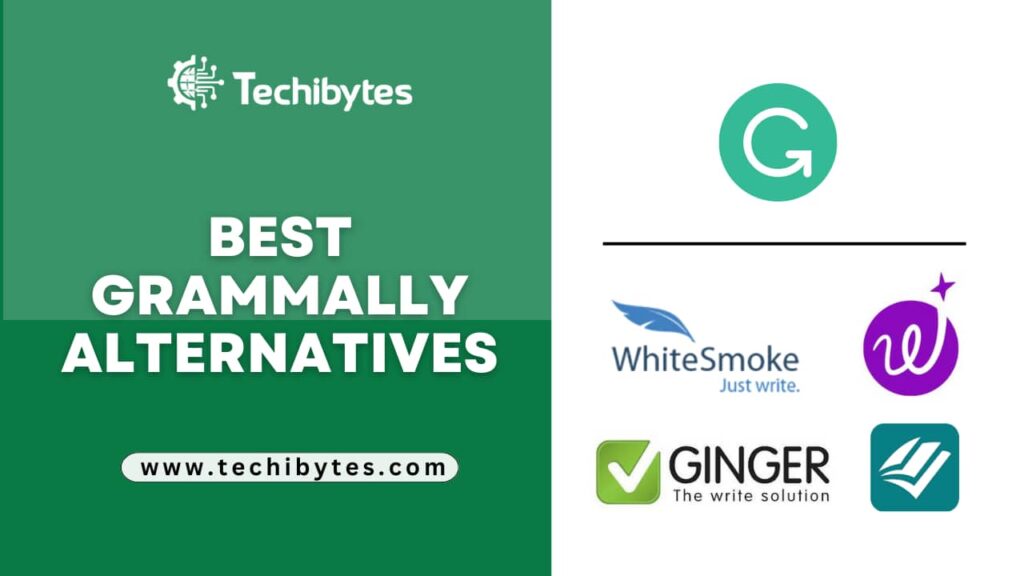 Across platforms and devices, Grammarly enables individuals to communicate with confidence. Every day, over 30 million people and 50,000 teams are being coached by our AI-powered recommendations that pop up wherever you write to improve the accuracy, clarity, engagement, and delivery of your writing.
Grammarly Premium improves communication for all users—students, professionals, and businesses while Grammarly Business propels businesses of all sizes to achieve faster business outcomes.
In addition, Grammarly for Developers gives programmers the tools they need to improve the communication experience for their end users.
Members of the Grammarly team pioneer new techniques for natural language processing by analyzing written phrases to determine context and tone. We employ a hybrid approach that allows us to do most of our work from home while having in-person meetings.
Check out Best B2B SEO Agency marketing strategies for startups
Why You Should Use Grammarly Alternatives
Its free edition is extremely constrained and can only be used to correct spelling and grammar in your writing.

Not all apps may be compatible with Grammarly if you depend solely on it for your writing.

Their aggressive marketing tactics are eventually designed to convince you to upgrade to one of their Premium plans, even if your needs are less demanding.

It cannot be regarded as a full substitute for a proofreader when compared to a person.

Some people might be hesitant to spend $29 per month to have their writing checked for grammar.

The software frequently misbehaves and displays red highlights despite no errors.

Even after paying for the premium edition, authors and long-form content writers need help checking for plagiarism because of the tool'stool's limited word count.
Read Also; 10 Intriguing Things To Know About ChatGPT
8 Best Grammarly Alternatives
The 8 best Grammarly alternatives are:
1. ProWritingAid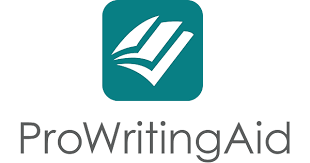 ProwritingAid is one of the best Grammarly alternatives that you can opt for. With many of the same features as Grammarly, ProWritingAid is a strong rival.
The ProWritingAid free version will provide you with a few style recommendations in addition to grammar and spelling checks. You must upgrade to Premium to access the complete list.
Alliteration analysis and dialogue tag check are two intriguing reports that ProWritingAid offers that Grammarly does not. Unfortunately, the first 500 words of your document are only used for these in the free edition.
Additionally, it has a few connections that Grammarly needs to improve, such as those with Scrivener for Firefox, Safari, and Edge browser extensions.
You have access to all the tools you need with ProWritingAid for line-by-line and overall editing. With just one application, you can learn writing techniques, edit anything from a novel to a Tweet, and keep track of your progress.
ProWritingAid also ensures you can pick up new skills as you go, enhancing your general writing abilities. In addition, each proposal will have an in-app explanation so you can see what the problem is all about.
Essential Features
language analyzer
Check for plagiarism
style guide
Some suggested synonyms
Extensions for Chrome, Firefox, Safari, and Edge
integrations with Google Docs, Microsoft Office, Scrivener, and others
extensive report drafting
Pricing
Free edition
Premium: $20 monthly, $79 annually, and $399 for a lifetime
2. WordTune
WordTune is a grammatical and style improvement tool similar to the other Grammarly alternatives on this list, but it works differently.
WordTune is one of the best Grammarly alternatives that emphasizes complete phrase rewrites rather than serving as a tool for proofreading. As a result, several alternative sentences will appear when you hover your cursor over a statement.
If you want the rewrites to be formal or informal, and if you want to make your work shorter or longer, you can choose these options in the Premium version.
Essential Features
offers numerous sentence rewriting ideas
To find synonyms for a sentence, highlight it.
Web editor and Chrome extension
Pricing
There is a free version. $24.99/month, Premium: $119.88/year
3. Ginger

The writing tool from Ginger Software includes many of the same features as Grammarly and WordTune's rephrasing function. The Ginger software is one of the best Grammarly alternatives.
The complementary browser add-on's-on's character count is capped at 600. Therefore, only a simple grammatical check is performed. However, it offers revision recommendations and alternative word choices for the ones you use.
With the Premium plan, you can translate your work into more than 40 languages and receive more style recommendations.
Essential Features
language analyzer
Rephrased version Dictionary Search
instruments for translation
Applications for desktop and mobile devices that are online editors
Pricing
There is a free edition Premium, $13.99 per month, $89.88 per year, and $167.76 for two years
4. WhiteSmoke
A comprehensive English writing tool called WhiteSmoke enhances the manner, tone, and clarity of our users' writing and offers grammar and spelling checks. It is one of the best Grammarly alternatives.
In addition to having a dictionary and thesaurus and supporting more than 50 languages, WhiteSmoke is a fantastic alternative to Grammarly because of its translator function.
Essential Features
Grammar, punctuation, style, and plagiarism checker built into Microsoft Word and Outlook
A total of 100 document and letter templates
For Over 50 Languages, A Translator And Dictionary
Work on Mac OS, Windows, and All Browsers: Video Tutorials, Error Clarifications, and Text Enrichment
Pricing
Business: $11 per month
Premium: $6.6 per month
Web: $5 per month
5. Grammar Check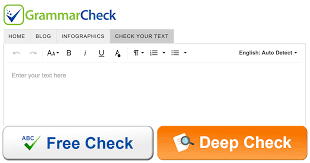 A free web editor called GrammarCheck can help you proofread your writing for grammar, spelling, and punctuation errors.
To do this, type your text into the form and click the Free Check option. You will then be shown any grammar or style recommendations that are needed, as well as any underlined spelling mistakes.
When you must correct, click on the errors to reveal your choices and it is one of the best Grammarly alternatives.
Essential Features
It can correct a mistake in spelling
Style Advice
Advice on proper grammar
Pricing
Free
6. Hemmingway
Hemingway is an effective editor who highlights adverbs, passive voice, and dull, difficult terms to help you write with force and clarity. It is also one of the best Grammarly alternatives.
You can submit a draft or live post directly from the Hemingway Editor thanks to its one-click integrations with the WordPress and Medium blogs.
Working alongside other editors is made even simpler by the ability to integrate and export data to Microsoft Word or other editors.
Essential Features
Rating and rating for readability
Maintain formatting when you copy and transfer your text. Takes care of all of your text formattings with a single click
Rephrase sentences
Pricing
$19.9 per month
7. Readable
A text's readability is examined by Readable, which makes recommendations for how to make it more engaging for users. Readable has also proven to be one of the best Grammarly alternatives.
It considers elements like typical word length, word familiarity, syllable count, sentence length, and sentence structure to determine precise readability ratings. In addition, the use of passive voice is also highlighted by this software, enabling authors to make necessary adjustments.
With Readable, there are no restrictions on what you can evaluate. You can score text, Word documents, emails, HTML/web pages, specific URLs, PDF files, eBooks, and bulk scoring with the help of the software.
It can quickly scan a complete website and pinpoint the content that needs to be optimized and possible solutions.
Essential Features
Website Evaluation
Readability rating
Email rating using Readability API URL analysis
mass scoring
Keyword abundance
Readability evaluations
Pricing
Free
$4 per month plan
8. LanguageTool
Similar to Grammarly or ProWritingAid, LanguageTool is a spelling and punctuation checker. You can use this open-source utility without providing your email address for free.
LanguageTool is a great choice for proofreading if you frequently write in a language, not your native tongue. It is also one of the best Grammarly alternatives you can opt for.
You can choose your mother tongue and the other language you type using the "Mother tongue" features. Then, in addition to checking for simple grammar and spelling mistakes, this tool searches for blunders that frequently occur between the two.
Additionally, you can use "Picky mode" to ensure that your writing always reflects your character and writing style.
The free edition performs many functions as Grammarly, such as highlighting passive voice and providing synonym suggestions with a single mouse click.
Essential Features
basic spellchecking and grammar tasks
tests the grammar
Active speech recognition
instantaneous equivalents
Free form is offered
more than 25 dialects supported
Ideal for writers who need to speak the language natively. Affordable premium alternative
Pricing
Monthly: $19.90 per month
Quarterly: $13 per month
Yearly: $59. 90
Have you seen 20 Best Places to Hire Talented Freelancers for Your Business?
Frequently Asked Questions
Are there any Grammarly alternatives that are superior to Grammarly?
ProWritingAid, WhiteSmoke, and Ginger are the finest Grammarly alternatives for users needing advanced features. For those who desire to carry out translations and error checks in various dialects
Does Grammarly have the best accuracy?
In comparison to similar applications, it is more accurate. Grammarly Premium also provides precise suggestions for improving writing style, passive voice, word choice, sentence construction, and comma placement, though it is not a substitute for a human editor.
Does Grammarly Premium offer value?
Grammarly Premium is worthwhile. It offers more detailed recommendations for fixing spelling and grammatical mistakes than a free plan. It also provides advice on writing better, including vocabulary, punctuation, and spelling ideas.
For students, is Grammarly free?
Grammarly is only partially free for students, though. However, it provides discounts for yearly membership purchases and educational institutions.
Do professionals utilize Grammarly?
The truth is that most professionals can compose with confidence using Grammarly with ease. The best grammar, spelling, and plagiarism detector is Grammarly. It works everywhere and will speed up finding and fixing mistakes. There is a reason why millions of authors rely on it.
Is Grammarly more accurate than LanguageTool?
Although Grammarly is a more accurate and dependable tool you can attempt, both writing assistants have their advantages and disadvantages. It can fix more serious grammatical errors like ambiguous sentences, wordiness, and inappropriate tone. However, download LanguageTool if you're searching for a grammar checker that supports multiple languages.
Conclusion on Grammarly alternatives
Consider any of the best Grammarly alternatives if your job has specific requirements or you're on a tight budget. The extra features of ProWritingAid, for instance, could help a novel writer. Similarly, a content marketing staff may find a tool like LanguageTool useful. For those with limited resources, there are also many choices for writing software.
They will still aid in editing your writing even though they are less effective than Grammarly. You can try out any of the best Grammarly alternatives in this article, as we have researched them to be part of your best options.
If you liked this article, then please subscribe to our YouTube Channel for videos. You can also find us on Twitter and Facebook
References
Kinsta.com
Bloggerspassion.com
Kindlepreneur.com