In 2021, the logistics sector received a total of USD$24.3 billion in the first three quarters, a figure which more than doubled the sumtotal that was recorded in 2020.
The supply chain industry or better still logistics sector has experienced an Increasing funding resulting in more innovations in product delivery, supply chain startups and more logistics Startups stepping up into the industry to create seamless supply-chain processes for carriers, shippers, and Cargo agencies, also helping more businesses fix their logistics challenges.
In this article, we'd be looking at the top Growing Best Logistics Startup in the world, some of the best performing logistics Startups in Africa and we'd dive in to explain a few concepts about the term logistics and what's logistics startup is all about.
Read on how Egptian Logistics Startup Naqla Raised $10M
What's a logistics startup?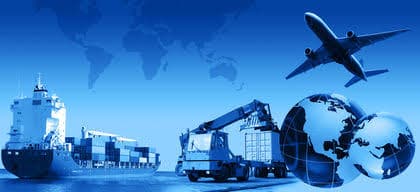 Basically Logistics refers to the arrangements of managing how resources are acquired, stored, maintained and transported from a point A to another point B. The term logistics was initially used concomitantly to describe the military movement of supplies and equipment to troops, but today, logistics has become closely associated with the global supply chain, serving a wider purpose.
Needless to say, an innovative logistics startup is a company or brand responsible for moving and storing goods, services, and information within a supply chain from the manufacturer to the final consumer. It provides services such as maxima transportation, Cargo agencies, warehousing, and inventory management.
Logistics Startups helps manufacturers globally remain productive, For example, Apple procures iPhone's components from over 200 different suppliers in 43 countries and then produce from china and distribute globally.
Because logistics has become so complex, companies increasingly look to enterprises that specialize in logistics to get an integrated, end-to-end solution. For example, the iPhone uses components from over 200 suppliers in 43 countries. Similarly, companies like Jumia, Amazon, Alibaba and Konga rely on third party logistics Startups to deliver their products to customers
Logistics Startups in USA
Here's a few list of logistics Startups in the US, although there are thousands of logistics Startups in the United States, these are my picks of the top Growing Best Logistics Startups 2022 you should know.
Axlehire
Zipline
FourKites
KeepTruckin
Flock Freight
Convoy
NuvoCargo
Loadsmart
FlexPort
Axlehire

Axlehire is a San Francisco based logistics startup founded in 2015 by Daniel Sokolovsky and Peter Wysinsk. The startup specializes in same day delivery, last-mile delivery and freight shipping majorly for e-commerce and retail companies in the US.

AxleHire provides driver supply and logistics for the last mile economy, engaging drivers and affording customers instant logistics scalability

The logistics company is notable for its dynamic routing algorithm, sortation and resource allocation software. It has reached an estimated valuation of $86 – $129m and has successfully raised about $36.9 million in funding round.
Zipline

Zipline is another top Growing Best Logistics Startup in the US, founded by Walter Lynch In 2011. 

Zipline focuses on the manufacture of autonomous logistics drones. Basically they use drones to deliver packages to their clients without hassles. Based on information on their website, Zipline has so far delivered more than 850,000 products.

Zipline has raised $483 million dollars in series E ver since it started operating and intends to keep growing its product.

FourKites

FourKites is a logistics startup located in Chicago and has been in operation since 2014. The startup was founded by Mathew Joseph Elenjickal

It offers supply chain services with real time visibility to its clients. The startup uses shipment ETAs, tracking, temperature and supply chain data analysis to deliver packages to their customers. 

FourKites boast of tracking 2,500,000 Shipments daily and helping 28 out of 20 top food and beverage companies in the US run their logistics, including some of the world's most recognized brands, like Coca-Cola, Walmart, Dow and many more. The startup has so far raised $201.5 million in series D funding since its inception. 
KeepTruckin

KeepTruckin is a supply chain management startup that was founded in 2013 by Obaid Khan, Ryan Johns and Shoaib Makani.

The logistics company offers fleet management solutions to its clients as it is designed to help trucking companies ensure driver safety, receive maintenance alerts and stay ELD compliant. 

In addition, the company serves more than one million drivers and over 100,000 businesses that power the physical economy by equipping them with the technology needed to improve the safety and efficiency of their operations. It also helps its clients maintain their workflows. 
So far the company earns about $500 million in revenue every year and remains one of the most profitable companies in the US. It has also raised up to $417.3 million in series E funding. 
Flock Freight

Flock freight is an American based logistics startup established in 2015 by Oren Zaslansky.
The company has expertise in shared truckload delivery. It combines technology to deliver more productively and to help bundle less than truckload (LTL) freight into multi-stop full truckloads. 

The startup uses AI to pool goods from shippers with less-than-truckload carriers and skip freight hubs. The startup new funding round values the company at $1.3 billion

The logistics company is one of the few unicorn logistics companies in the world, it has raised a $215 million series D funding and it's backed by SoftBank.
Convoy

Convoy is a Seattle-based freight company founded in 2015 by Dan Lewis and Grant Goodale.
The startup uses technology to make freight more efficient, reducing costs for some of the largest brands in the US, increasing earnings for carriers, and eliminating carbon emissions.

Convoy moves thousands of truckloads around the country each day through its optimized, connected network of carriers, saving money for shippers, increasing earnings for drivers.
It has raised over $675.4 million in funding and is valued at $2.7 billion.
Nuvocargo

NuvoCargo is an American based logistics startup established in 2019 by Sam Blackman and Deepak Chhugani.

The logistics startup was founded to help simplify the challenges of cross-border trade, especially freight forwarding between Mexico, the US, and Canada, customs management, cargo insurance, and supply chain financing. It has raised $20.5 million in a round led by Tiger Global Management to achieve this and is now valued at $180M.

Today, Nuvocargo mainly focuses on the transportation aspect of moving the goods. Down the line, it's rolling out a series of other products and services.
Loadsmart

Loadsmart is a United States logistics solutions provider automating how freight is priced, booked and shipped. The company was founded in 2014 by Felipe Capella and Ricardo Salgado.
Loadsmart works through digital brokerage, freight procurement tools, dock scheduling software, truck management software, managed transportation services, freight and network optimization and custom solutions. 

The logistics startup has raised funding rounds amounting to $344.2 million and is currently valued at $1.3 billion.
Flexport

Flexport is a full-service global freight forwarder and logistics platform using modern software to fix the user experience in the global trade market.

It was founded in 2013 by Ryan Petersen and Susanne Schöneberg. The platform arranges goods to be transported and tracks the inventory in real-time in orders carried by the ocean, air, and road freight, enabling logistics companies to optimize transportation routes and inventory management. 
With logistics partners in more than 80 countries, companies of any size can transport goods to and from more places with greater ease and agility.

Since its inception in 2013, it has raised over $2.59 billion in funding and is valued at $3.2 billion.
Top logistics Startups in the world right now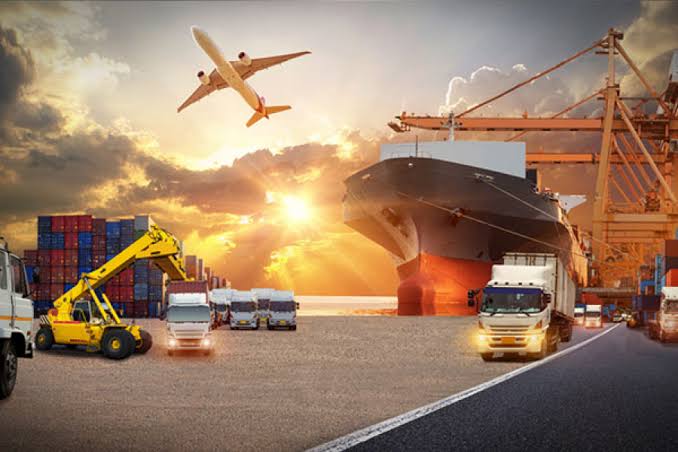 Lalamove
Getir
FlexPort
Huitongda
Delivery
Convoy
KeepTruckin
Pattern
G7 Networks
Deliverr
LALAMOVE
Founders: Chow Shing Yuk, Gary Hui, Santit Jirawongkraisorn
Valuation: $10.00 billion
Country:Hong Kong
Started in:2013
Number of employees: 500-1,000
Funding Amount: $2,475.00M
GETIR
Founders: Arkady Volozh, Mert Salur, Nazım Salur, Serkan Borançılı, Tuncay Tütek
Valuation:$7.50 billion
Country:Turkey, Istanbul
Started in:2015
Number of employees:1,000-5,000
Funding Amount:$1,172.00M
FLEXPORT
Founders: Ryan Petersen
Valuations: $3.20 billion
Country:United States, San Francisco
Started in:2013
Number of employees:1,000-5,000
Funding Amount:$2,598.75M
HUITONGDA
Founders: Xiuxian Xu
Valuation: $3.18 billion
Country:China, Nanjing
Started in:2010
Number of employees:10-50
Funding Amount:$995.03M
DELHIVERY
Founders:Bhavesh Manglani, Kapil Bharati, Mohit Tandon, Sahil Barua, Suraj Saharan
Valuation:$3.00 billion
Country:India, Gurgaon
Started in:2011
Number of employees:10,000+
Funding Amount: $1,361.40M
CONVOY
Founders: Dan Lewis, Grant Goodale
Valuation:$2.75 billion
Country:United States, Seattle
Started in:2015
Number of employees:500-1,000
Funding Amount:$675.46M
KEEPTRUCKIN
Founders: Obaid Khan, Ryan Johns, Shoaib Makani
Valuation:$2.30 billion
Country:United States, San Francisco
Started in:2013
Number of employees:1,000-5,000
Funding Amount:$712.50M
PATTERN
Founders:David Wright, Melanie Alder
Valuation:$2.25 billion
Country:United States, Lehi
Started in:2013
Number of employees:500-1,000
Funding Amount:$277.00M
G7 NETWORKS
Founders:Wu Haibo, Zhai Xuehun
Valuation:$2.20 billion
Country:China, Beijing
Started in:2006
Number of employees:1,000-5,000
Funding Amount:$710.00M
DELIVERR
Founders: Harish Abbott, Michael Krakaris
Valuation:$2.00 billion
Country:United States, San Francisco
Started in:2017
Number of employees:250-500
Funding Amount:$490.10M
Logistics Startups in Africa
Takealot
Max
ACE
Kobo360
TruQ
DriversNg
Kwik
Sendy
Halan
Takealot: Is a leading ecommerce retailer in South Africa and one of the largest, most innovative ecommerce retailers on the African continent. The startup was founded in 2010 by Kim Reid who is presently the CEO. It has raised over $211 million in funding.
MAX: MAX began as a delivery service in Nigeria in 2015 but has extended its product platform to include on demand motorcycle taxis popularly known as Okada hailing.
It was founded in 2015 to solve a persistent problem in the Nigerian transportation system and Africa as a whole using data and mobile technology to formalize West Africa's fragmented and highly inefficient informal motorcycle taxi industry.
It provides deliveries by combining on-demand dispatch technology with a network of local dispatch riders. It does end-to-end pick-up and delivery to customers and uses mapping technology to resolve address issues. It provides instant, same-day, and next-day delivery services.
African Courier Express:  offers e-commerce focused logistics services ranging from customer service and accounting to warehousing and delivery. Employs GPS technology to guide delivery drivers and facial recognition software for ID-on-delivery. 
ACE has expanded to five cities across Nigeria since its inception. It has around 500 business clients from a wide range of industries.
Kobo360: Is a privately owned, pan-African technology company founded in 2019  disrupting and leading the African third-party logistics industry. It has so far raised more than $37.3 million in funding
TruQ: Is a Nigerian based logistics startup that Offers an online platform for booking relocation services. 
Founded in 2019, The company enables users to book movers online through the platform. Their services include home delivery, apartments & office relocation, market delivery, etc.
DriversNG:  This is an Online marketplace for hiring drivers on-demand in Nigeria. Although, it is said that the company provides training and support to its drivers. The platform claims to have truck drivers, car drivers, special vehicle drivers, and more.
Kwik:  is a Nigerian app-based on-demand delivery platform,  operating in selected Nigerian locations. The company partners with crowdsourced delivery agents (called 'Kwiksters') and enables users (consumers & businesses alike) to search, book, track & pay for on-demand delivery services. 
Sendy: This is an end-to-end logistics solution enabling thousands of businesses in Kenya to move any type of goods using any type of vehicle: motorcycle, pick-up, van, truck or trailer. 
Halan: This is a ride-hailing/on-demand-logistics application company in Egypt offering smart transportation for the masses; by offering on demand 2 and 3 wheelers. Halan also caters to businesses, offering smart-tech last mile delivery through our integrated smart services using motorcycle and tricycles.
Logistics Startups in Canada
Drivewyze
Attabotics
Second closet
Nulogy
Rose Rocket
GoFor
Swift
FleetOps
Drivewyze: Is Canadian-based Software solution provider for weigh station alerts and bypass system for truckers.
The logistics startup Provides apps with voice/visual alerts to indicate weighbridges and inspection sites on the way beforehand.
ATTAbotics: The logistics startup is a Provider of web-based warehouse automation robots.
It Offers a robotic AS/RS (automated storage and retrieval system) which is capable of autonomously performing storing/put-away and picking processes. It caters to retail, grocery, and ecommerce industries.
Second Closet: This is an online platform that provides on-demand B2C self-storage services. The platform enables users to book storage spaces in the company's warehouses. It offers multiple monthly pricing plans to users depending on the type of goods & space required. The company offers pickup/delivery services along with additional services such as insurance, temperature-controlled storage, partial/full return, and more.
Nulogy: is a provider of cloud-based supply chain visibility software. Its features include visibility into processes like manufacturing, production, order management and inventories. It offers insight into order status, supplier capacity, benchmarking and tracking. Its clients include L'Oreal, DHL and Verst Logistics
RoseRocket: Is a logistics startup that Offers a web-based Transportation management system. It allows the data-entry work to be done by the customer rather than the fleet owner, customer-specific rating allowing quick pricing decisions, dispatch and planning functionalities, and intelligent push notifications and in-app instant messaging.
Relevant to LTL Trucking Companies, 3PLs, trucking brokers, and dedicated fleet management providers. The solution comes with a mobile application that is used by truck drivers.
GoFor: This is an Online marketplace for the delivery of construction materials through dumper trucks. The platform enables users to search & book multi-drop last-mile services after providing relevant details. Users can also track the deliveries in real-time, manage documents, and receive digital proof of deliveries. They work through partnerships with fleet owners and drivers.
Swyft: This is a Provider of last-mile delivery management solutions. The company offers solutions to manage same-day & next-day delivery for retailers. It provides features like parcel tracking, automated SMS & e-mail notifications, proof of delivery, and feedback scores. It has a routing & load balancing solution to manage delivery failures.
FleetOps: This is an AI-based freight marketplace that was established in 2014 to to match shipments & carriers in real-time. Shippers can find carriers by specifying the pickup & drop-off locations and the carrier type (dry van, reefer, or flatbed).
It's AI algorithms analyze shipments and connect the shipper to the most suitable freight carrier. The company has partnered with a network of ELD providers across North America.
Conclusion
That's it for our list of the top Growing Best Logistics Startups in the world right now, remember that this list is in no particular order and these are some of the biggest supply chain startups making a huge impact in this sector.